Weddings are special, no matter the time of year they're held. After all, snowfall outside your cosy winter reception is just as spectacular a sight as the dreamy sunset at your summertime ceremony. Of course, there will always be certain months in the year that we favour over others for our wedding celebrations – let's delve into some of those popular choices, as well as a few of the reasons they make great months for a wedding.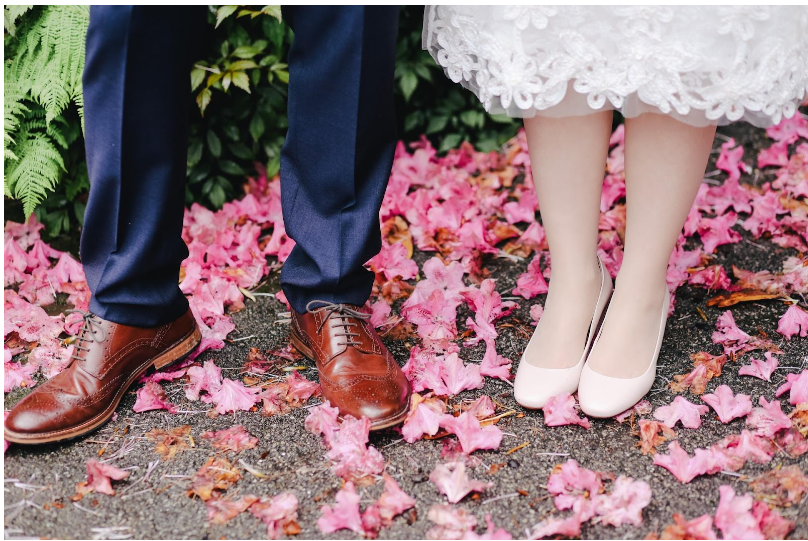 In spring: May
Spring is widely recognised as a time of new beginnings, so it makes sense that couples would want to wed during the month of May. Although, this symbolism isn't the only thing that makes this month an attractive choice. In fact, May marks the start of what we tend to call the 'wedding season' – that time of year when the weather starts to get a little warmer, and most people begin to take their annual leave. Engaged couples everywhere tend to want to make the most of this convenient opportunity to host their wedding day.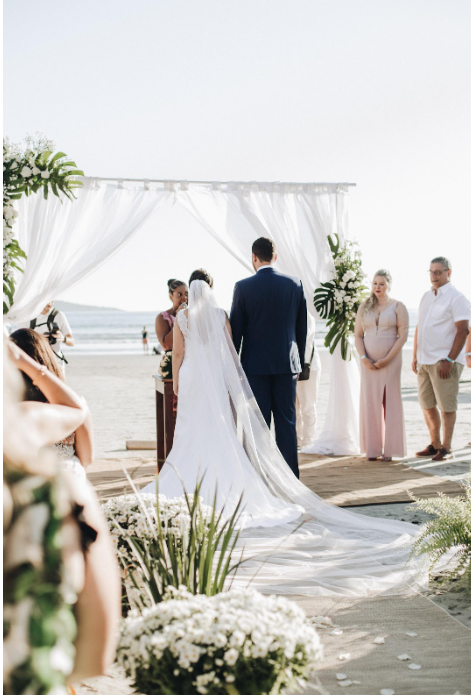 In summer: June
Of all the months in the year, June ranks as the most popular on the list, with 10.8% of UK wedding ceremonies occuring at this time. Of course, most couples who opt to get married in June do so to make the most of the great outdoors, with many choosing to hold their wedding reception in a country garden, or even have their ceremony on the beach.
Wherever your chosen venue, June really is a wonderful month to wed, as you have the option to celebrate both indoors and outdoors. Plus, June is never quite as hot as the months of July or August, so you can still get away with wearing a long sleeved wedding dress if you wish.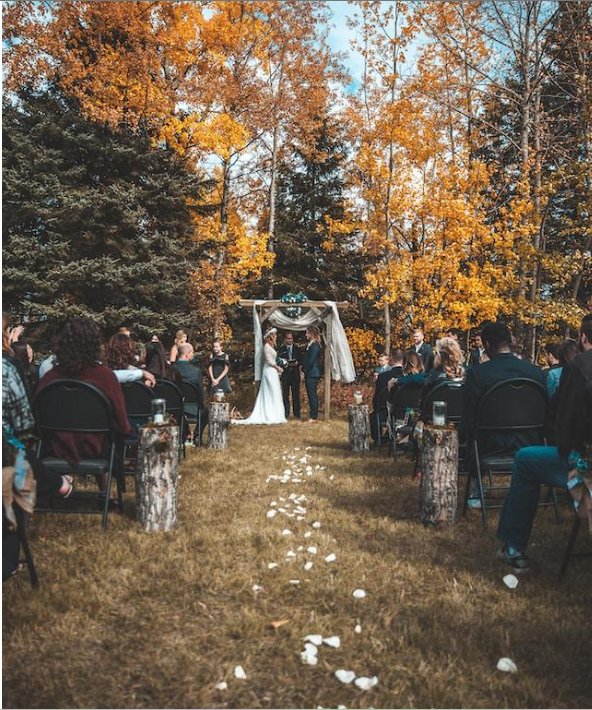 In autumn: September
Generally, there aren't too many events that can get in the way of a wedding held in September – the mad rush to squeeze in a summer holiday is over, and it's not quite Halloween or Christmas time yet. In fact, most of the people you'd invite to your wedding will have kids who have gone back to school, and are therefore likely to have a little more time to attend a wedding.
September weather tends to be fairly temperate, meaning that you should be able to host some of your special day outdoors – although, you'll want to have an indoor space prepared just in case. Ultimately though, the rich colours of the changing autumnal landscape are sure to make for a gorgeous backdrop to your wedding, whether viewed from outside, or from the shelter of your venue.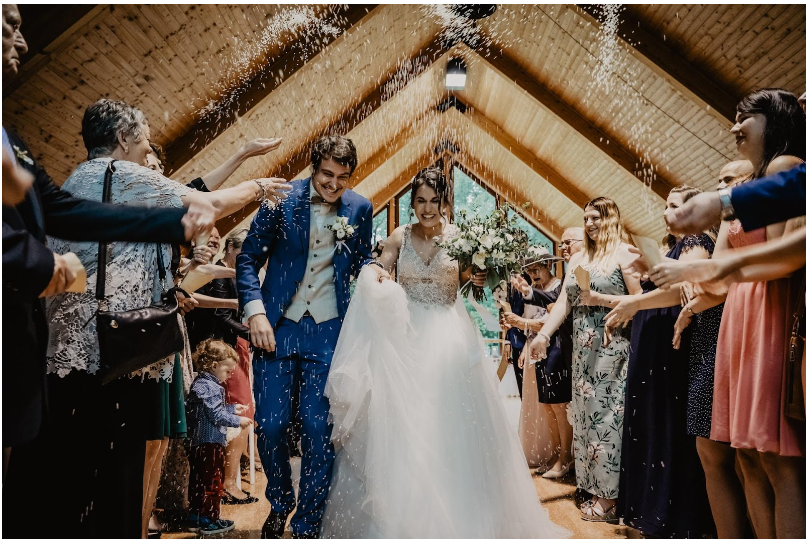 In winter: December
There's something magical about getting married at Christmas time. With the twinkling lights, shiny decorations and festive scents in the air, your guests are likely to be feeling extra jolly. It's no wonder, then, that December is the most popular month for couples looking to wed in winter. This month may even be an easier option when it comes to prepping for the big day, as venues tend to already be festively decorated. Plus, your colour scheme is pretty much decided for you.
Which month is perfect for you?
It's important to remember that no time of year is off limits when it comes to your wedding day. After all, the month that you choose really depends on a multitude of factors, from your personal preferences and tastes to the people you want to attend, and the vendors and venues available to you.