Smells have a stronger link to memory and emotion than any of the other senses. This is why it is so important to invest in a scent that suits you on your special day! Additionally, your wedding day perfume bottle is one of the most useful items you get that will last long after your special day.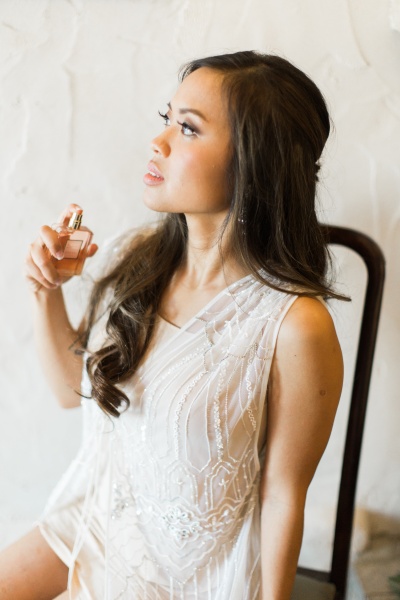 For me, I love looking at my wedding day perfume bottle as I walk out the door for work. My favorite is the Coco Mademoiselle Eau de Parfum and the most popular on this list (which you will see soon) is the Flowerbomb perfume. If you're not used to wearing perfume on the daily (like me), I would go with one of these two for your special day!
Cake & Lace has published hundreds of weddings, so now we want to share our favorite perfumes that brides wore on their wedding day. All of the images below were featured on Cake & Lace! Don't forget to click on the images to see if their scent matches your fashion "sense" as well (see what I did there?).
1. No 5 Chanel
This scent is for brides who want an elegant wedding that is classic, soft, floral, and feminine. I would go with this if you're a more mature bride hoping to empower your inner Marilyn Monroe. The Chanel No 5 is one of the most classic scents there are and you just can't go wrong with this perfume.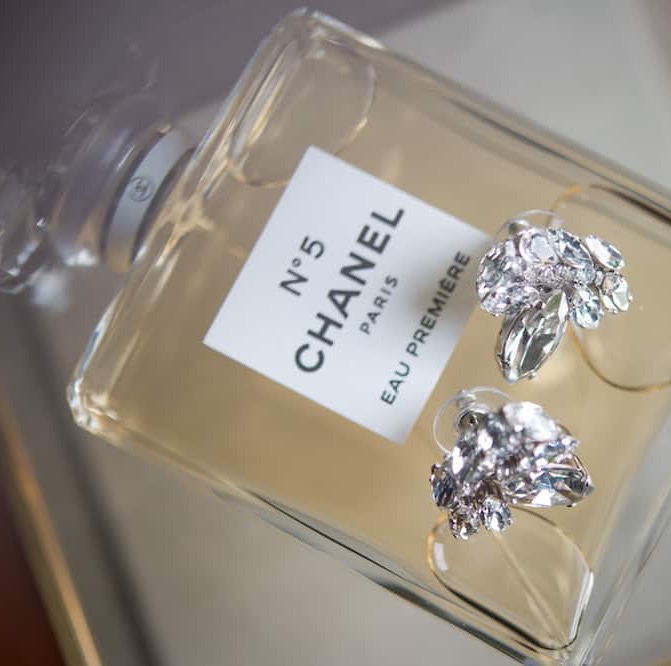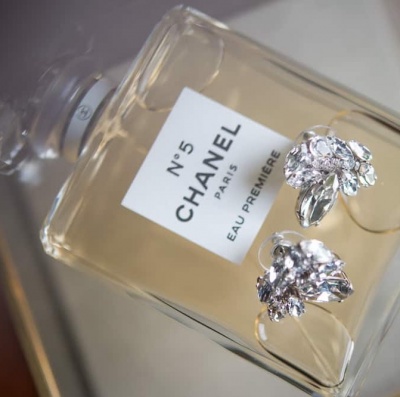 2. Tory Burch Love Relentlessly
This scent reminds me of pure romance. If you don't like overpowering floral scents, this one might be a great fit for you. It is a great scent for brides who want to instill a light dewy rose scent on their wedding day.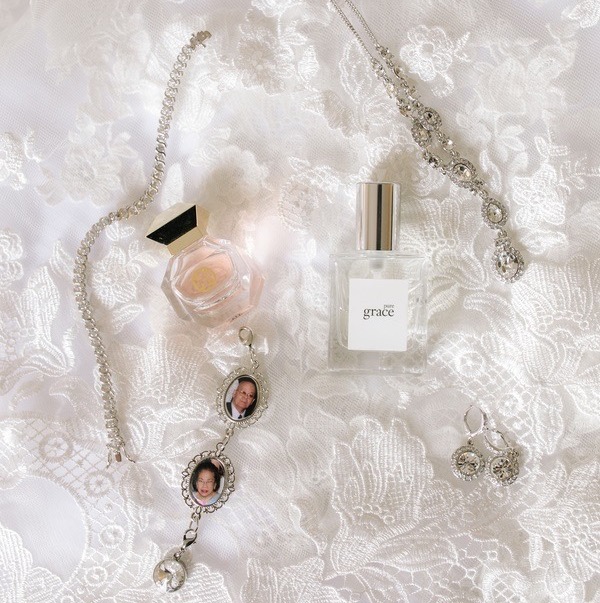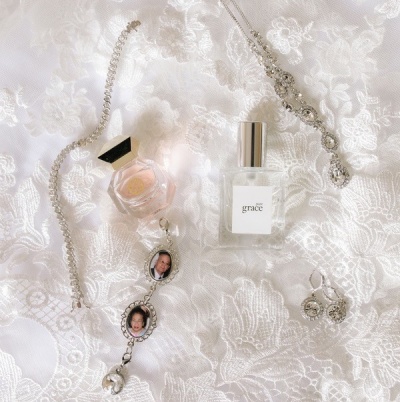 3.Chance Eau Fraîche Eau De Toilette
If you are a bride that wants to instill a lot of energy on your wedding day, this perfume is known for giving you a refreshing and vibrant feel. Inside the mint green Chanel perfume bottle is a hint of citron, infused with jasmine, and colorful presence of teakwood.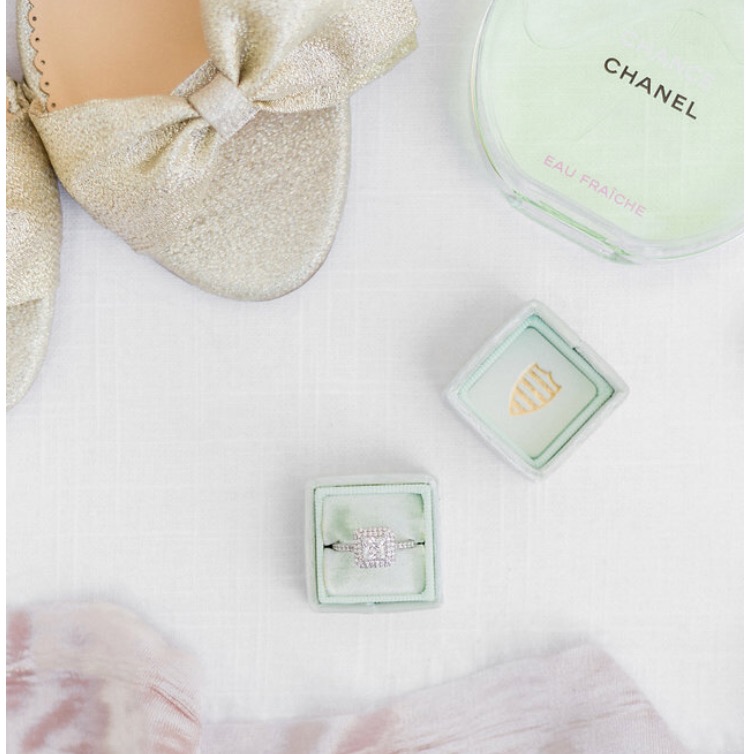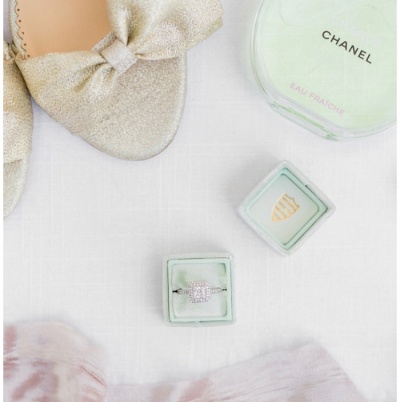 4. Coco Mademoiselle Eau De Parfum
The Coco Mademoiselle Eau de Parfum is the most popular perfume I've seen on wedding Pinterest boards or  albums looking to get submitted on Cake & Lace! This perfume is actually the scent that I wore on my wedding day and whenever I want a little "oomph" when I walk out the door, I put it on for that extra confidence. It has a warm and feminine amber smell with a blend of Tonka bean and vanilla from Madagascar. Vanilla scents are known for being a natural aphrodisiac and  it makes sense that this one is so popular for brides on their wedding day!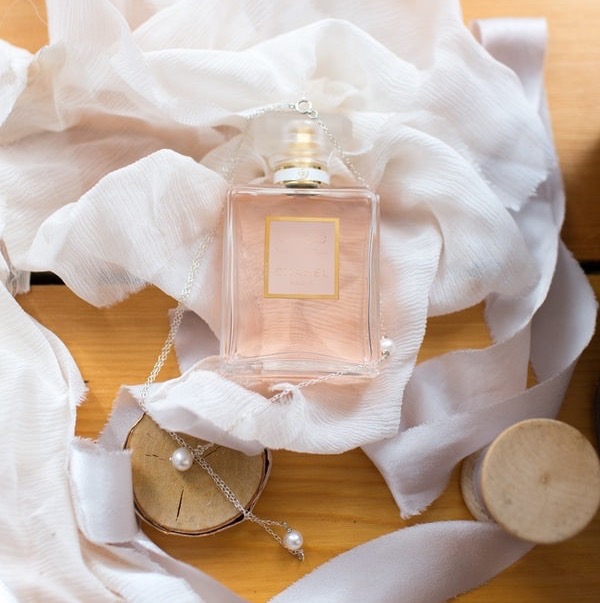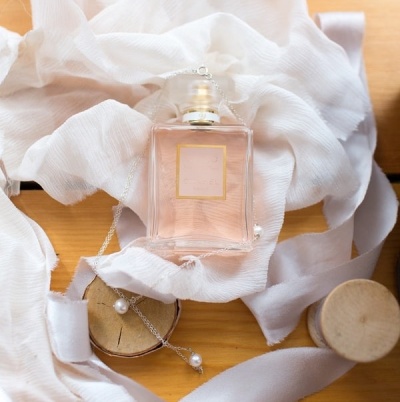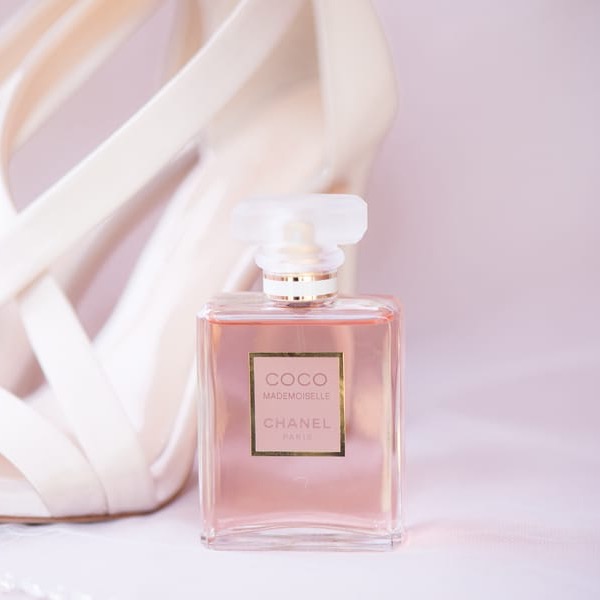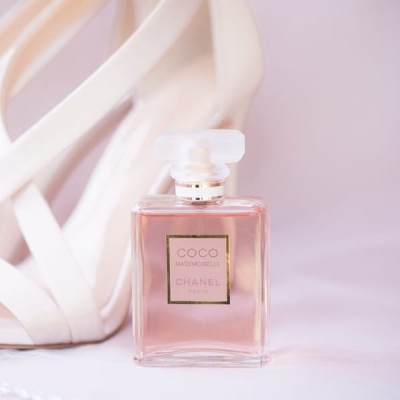 5. Viktor & Rolf Flowerbomb
This perfume is one of the most expensive ones on this list, but it also is the most swoonworthy (not to mention it's been reviewed over 4,000 times on sephora.com!). The Flowerbomb perfume is one of my favorites from a photogenic standpoint. I mean look at the diamond shaped bottle! This fragrance has a clean, crisp, and sweet scent that is as the name suggests–a burst of florals. The Flowerbomb is also super popular because it was featured as one of Allure's Readers Choice winners in 2017.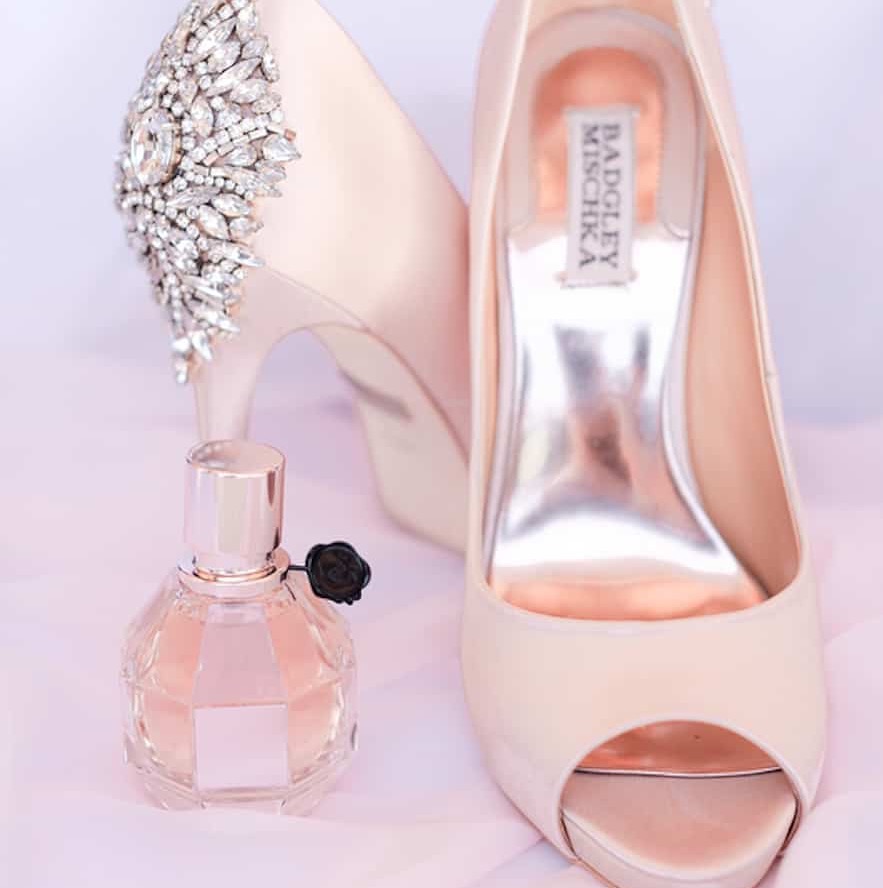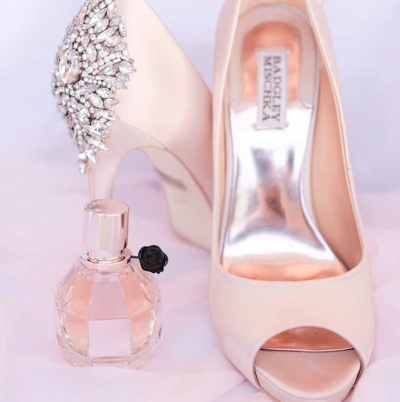 5. Jo Malone London Wood Sage & Sea Salt
If you're a beach bride who wants to instill a fresh and light scent throughout your wedding day, you have to check out this Jo Malone perfume. It is different than the other perfumes on this list in that instead of a floral scent, it brings together the following key notes ambrette seeds, sea salt, and sage.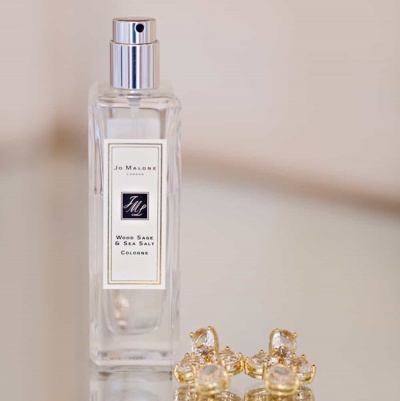 6.Valentino Donna
Out of all the other perfumes on this list, the Valentino Donna has the cleanest and sexiest scent.If you are the kind of bride who wants to instill the best version of classy and sexy, you have to check out this scent. This scent has hints of both rose and vanilla!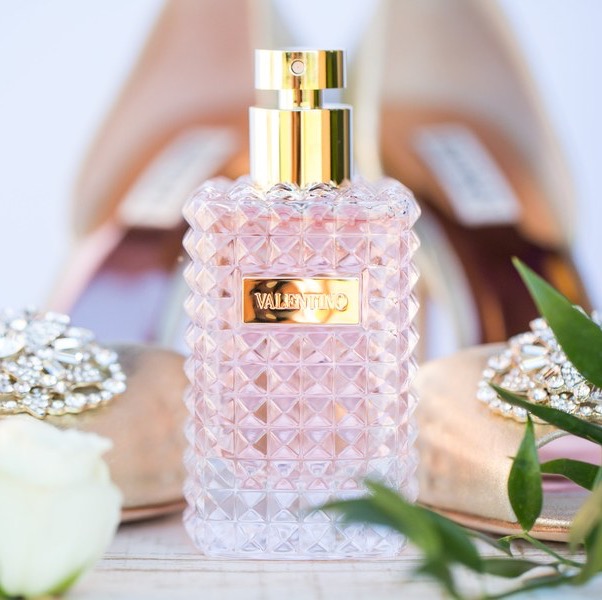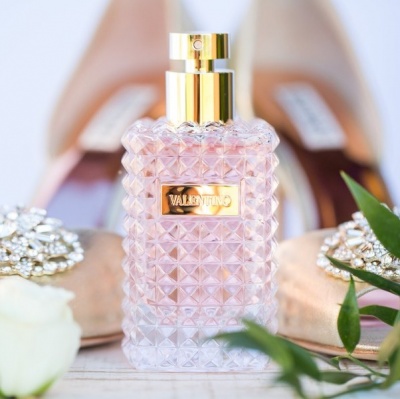 7. Yves Saint Laurent Mon Paris
This perfume is inspired by Paris, as you can see by the fashionable black bow on the side of this perfume bottle. I would rate this extremely high on the scale of most photogenic perfumes. I mean look at the image below! If you're a bride that will have peonies on your wedding day, I suggest have a matching peony scent to complement.

8. CHANEL CHANCE EAU TENDRE
If you are a bride that is looking for a sweet, playful, and bright scent, look no further! The Chanel Chance Eau Tendre perfume will make you feel amazing on your wedding day. This scent is known for empowering women with a soft and sophisticated scent, due to the fresh fruity floral key notes.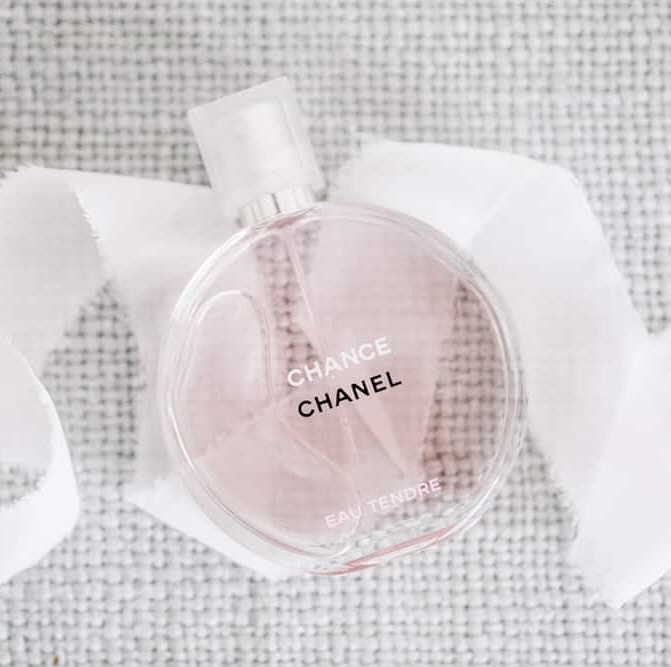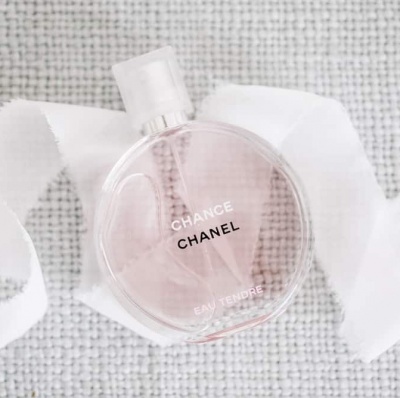 9. Miss Dior Blooming Bouquet
This delicate floral scent is perfect for any blushing bride. This perfume scent is known for being light and feminine and not too overbearing of floral smells. The Miss Dior Blooming Bouquet bottle is perfect for the romantic bride getting married in the summer because of the essence of sicilian orange combined with peony and damask rose.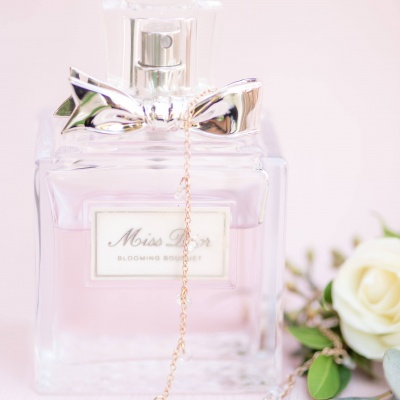 I hope you all enjoyed the ultimate guide for wedding perfumes. Leave a comment below if you have a favorite perfume that is not on this list! If you're a photographer that has the perfect image of perfume that a bride wore on her wedding day, let me know 🙂