Are you considering opting for a purple wedding theme? If so, you're in the right place because these wedding photos are sure to fuel you with plenty of wedding inspiration.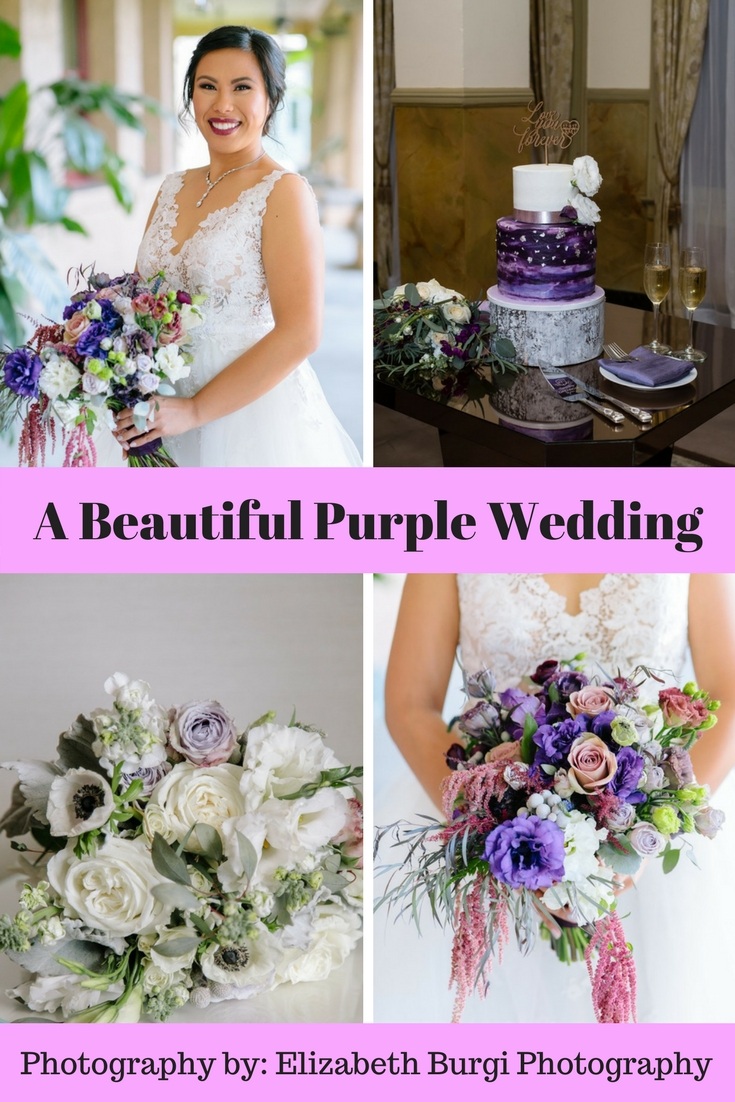 Here's a quick q and a with the bride and groom behind this stunning wedding
How did you both meet?
Our mutual friend, Amy, introduced Krizia to me at my birthday night out at a place called The Libertine. She had the most gorgeous smile I'd ever seen! Within the first few minutes of meeting her, I asked her out. I was surprised she said yes, and was instantly nervous about what to do with the rest of the night out! We danced, took pictures, ate dinner at Mel's Diner and have been together ever since.
What was your favorite part of the wedding?
Taking our first look photos at Castle Green before our ceremony. When I stood halfway up the stairs, staring at the wall and waiting for Krizia to walk down, I remember being so excited to see her. I stayed in a hotel room just a few doors down from Krizia and had to avoid seeing her in her dress all morning, so when she walked down and tapped me on the shoulder, and I turned around, I almost cried.
She was the most beautiful person I'd ever seen. I couldn't stop giggling because I didn't know how else to express myself. She looked like an angel. I'll never forget that moment.
Why did you pick your wedding dress? Did you have to try a lot on or was it the first one?
I actually had my dress bookmarked in my photos very early on in my search but hadn't tried on any dresses. I went to a few bridal salons and tried on different styles, but in the back of my mind, I knew I couldn't decide until I'd tried on the Lazaro dress in my photos. I was fortunate enough to get an appointment during a Lazaro trunk show at JLM Couture. I met Lazaro and got to try on his dresses with him and my family there.
The dress I bookmarked happened to be the very last dress I had to try on. As soon as I wore it this feeling of overwhelming excitement took over, and my stylist could tell that I'd found my dress. It was perfect and exactly what I wanted. Not to mention, with the overskirt, I got a ceremony dress AND a reception dress…AMAZING. Two looks in one. To top off the experience, Lazaro custom made my veil using the lace to match my dress.