For couples getting married today, it's hard to imagine the pre-digital era and the absence of social media when it comes to planning weddings. Today's world is one of sharing, tweeting, and hashtags, and it adds a certain flair, excitement, and hype to one of the most important days of your life. Funny wedding hashtags go a step further because they use witty wordplay, inside jokes, puns, and even similes, and they can represent you and your partner's killer sense of humor. 
Why Use A Funny Wedding Hashtag 
A wedding hashtag or funny wedding hashtags are a way to share the experience and sheer excitement surrounding your wedding with loved ones, friends, and complete strangers (such as if you are running a wedding blog or Instagram account). Secondly, wedding hashtags make organizing all your wedding media, such as photos, tags, and video clips, very easy because they can all be found under the same hashtag.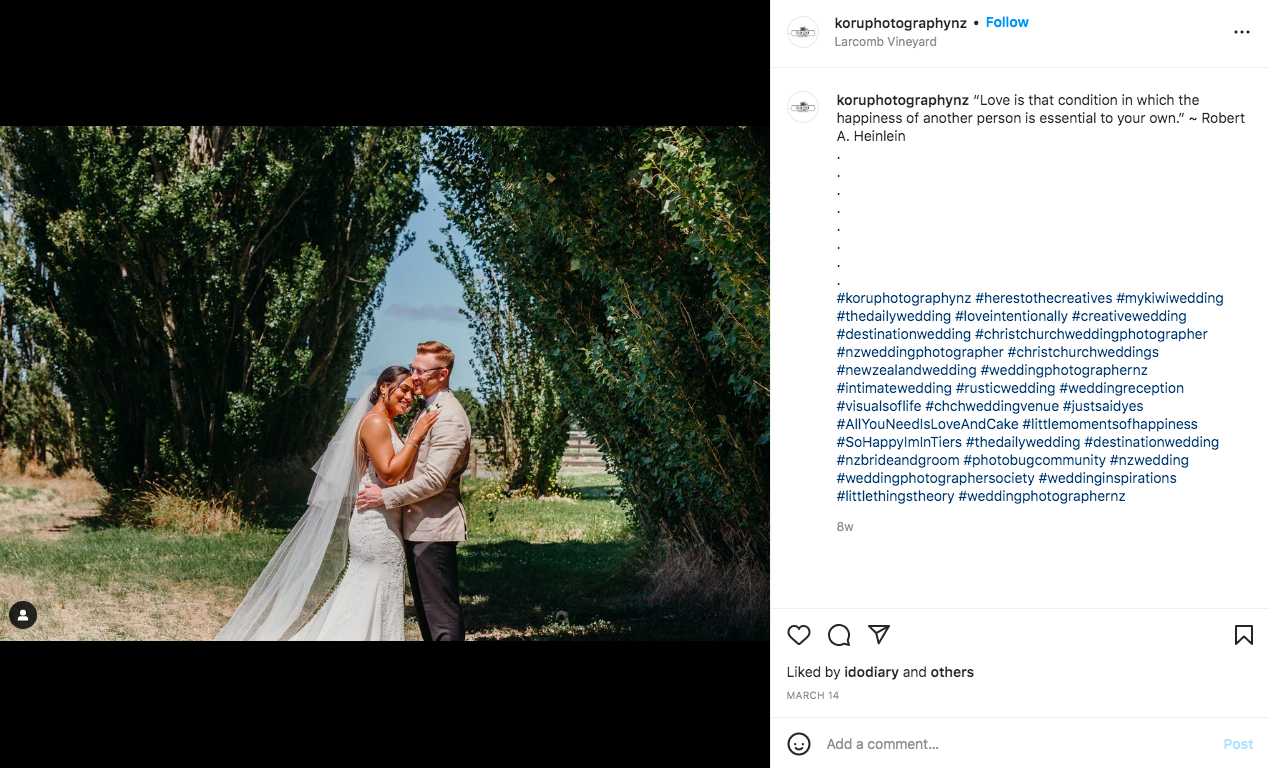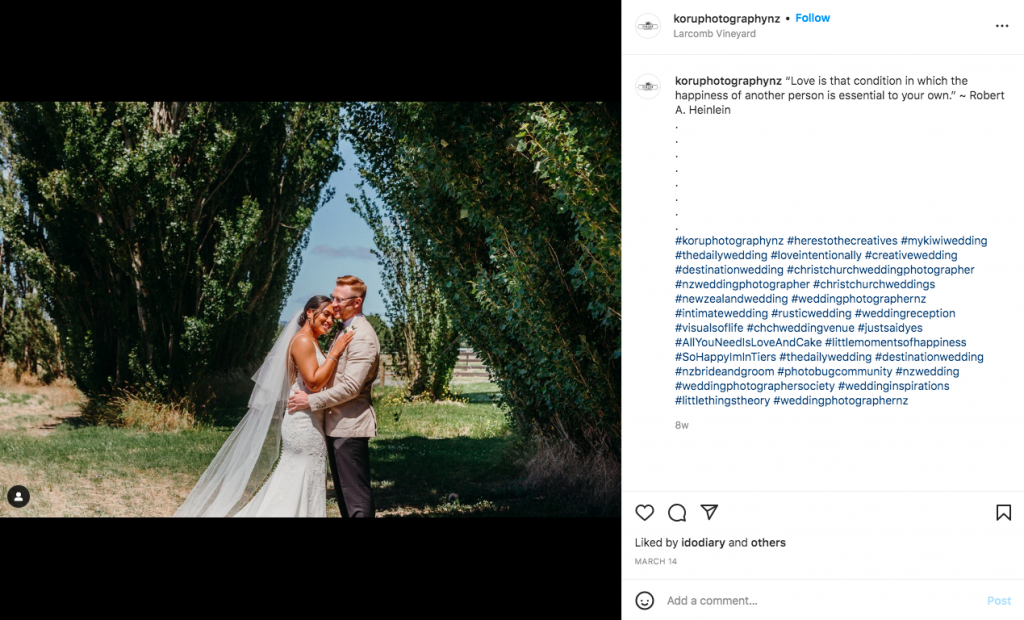 Couples are sure to use wedding hashtag signs or other ways to inform the guests about the correct hashtag/s for posting their candid photos of the reception or ceremony. Wedding hashtags save you the hassle of sharing printed photos with friends and family, but they can also be used for disseminating vital information such as RSVPs, theme, dress code, etc.
Some of the many benefits of using a wedding hashtag on the day of your dreams are as follows:
Using a wedding hashtag makes you appear on-trend, hip, and fashionable, giving the impression your wedding is the event of the year, and something people should keep track of, even if they're only following the festivities and aren't invited. For professional wedding bloggers, a hashtag is a must!

Regardless of who has taken them, wedding videos and pictures are accessible to everyone who attended the event by using a hashtag or a set of hashtags. Guests can also follow pre-wedding activities and events such as the bridal shower by using the same hashtag.

Wedding hashtags can be used on merch, wedding favors, wedding banners, cake toppers, sashes, and even a ceremony backdrop. The uses of funny wedding hashtags are numerous and versatile, and they add personality to wedding décor like nothing else. 
Funny wedding hashtags are a twist on regular wedding hashtags because they incorporate humor, style, wordplay, and even inside jokes and interests such as the couple's favorite movie or TV show line. Not only do they make people laugh, they often have a lasting significance and are indicative of the couple's style, personality, and zest for life.
Hiring a professional wedding hashtag writer can take a weight off your chest because they're experienced and gifted. In addition, they have a creative spirit that allows them to come up with the best hashtags. 
How To Get Funny Wedding Hashtags For You & Your Partner
List Down Everything About You & Your Fiancé.
There are many ways to come up with funny wedding hashtags that you'll love as a couple, and it's a fun pre-wedding activity for you to do, and it allows you to reminisce about your favorite memories, movies, or books. A few great steps that can lead you to the perfect funny wedding hashtag are first to write down all the essential details such as birth dates, anniversary dates of your first date and kiss, your first names and surnames, and then add more exciting angles.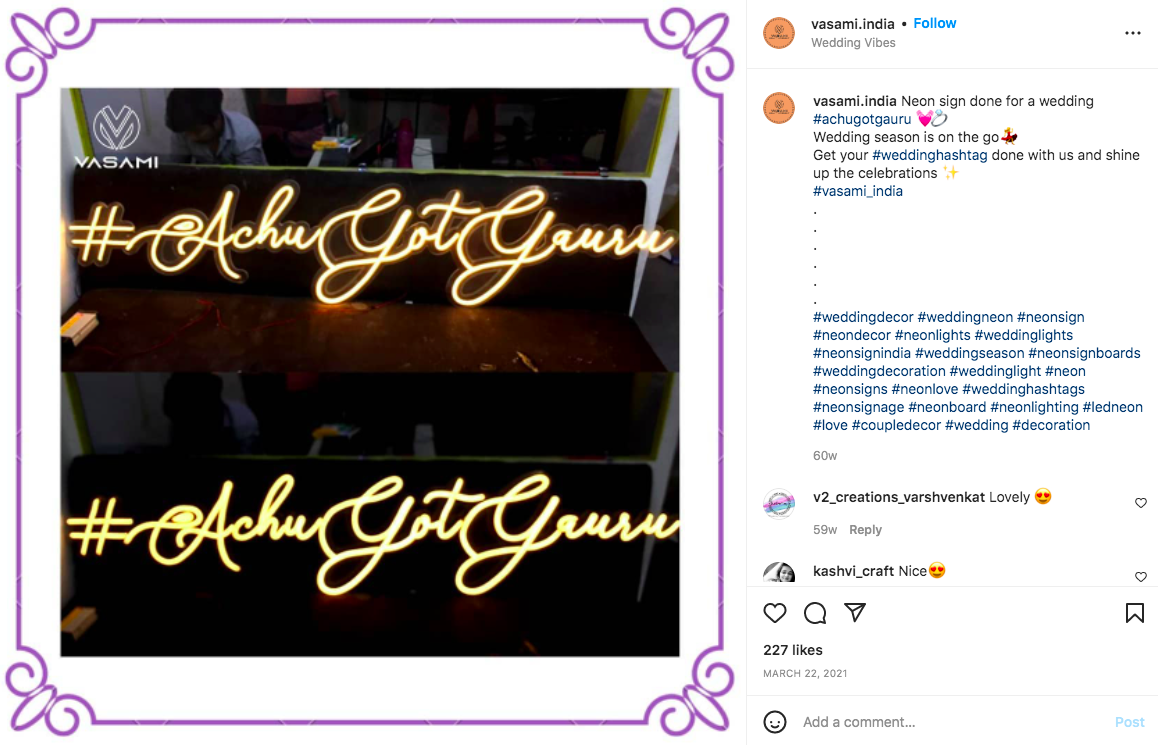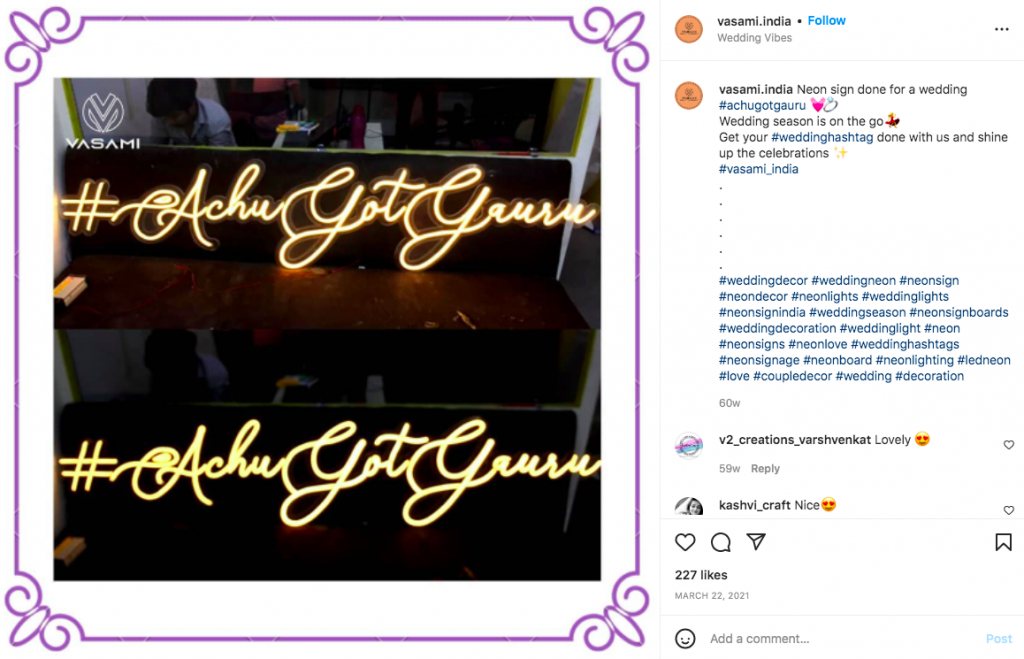 Your hashtag needs to represent you as a couple, so don't be afraid to make it unique and super relatable, even if it doesn't necessarily make sense to strangers. However, it does need to be catchy and relatively easy to remember so that guests have no trouble using it to upload pictures and videos. It also needs to stand out in a sea of wedding hashtags on social media! 
Get Inspired From Other Funny Wedding Hashtags.
Funny wedding hashtags can require more effort than regular wedding hashtags because they need to be humorous, reflect the couple's personalities, and keep up with the trending times. No one wants a dated joke to be center stage at their wedding! Before coming up with the star hashtag featured in all aspects of your wedding ceremony and reception, it's a good idea to peruse and request free samples from professional wedding hashtag writing websites. 
The website of Wedding Hashers is a gold mine of creative wedding hashtags, and you can pick up samples from there to get you started. They also feature a blog with a host of helpful wedding planning tips and hacks that any bride can make the most of. 
10 Funny Wedding Hashtags You Might Love
#turndownforwatts
#burgersandties
#youhadmeatelope
#holysprattimony
#wholelattelove
#forbutterorworse
#nachoaveragewedding
#suchagoudacouple
#tacoboutawedding
#dontgobaconmyheart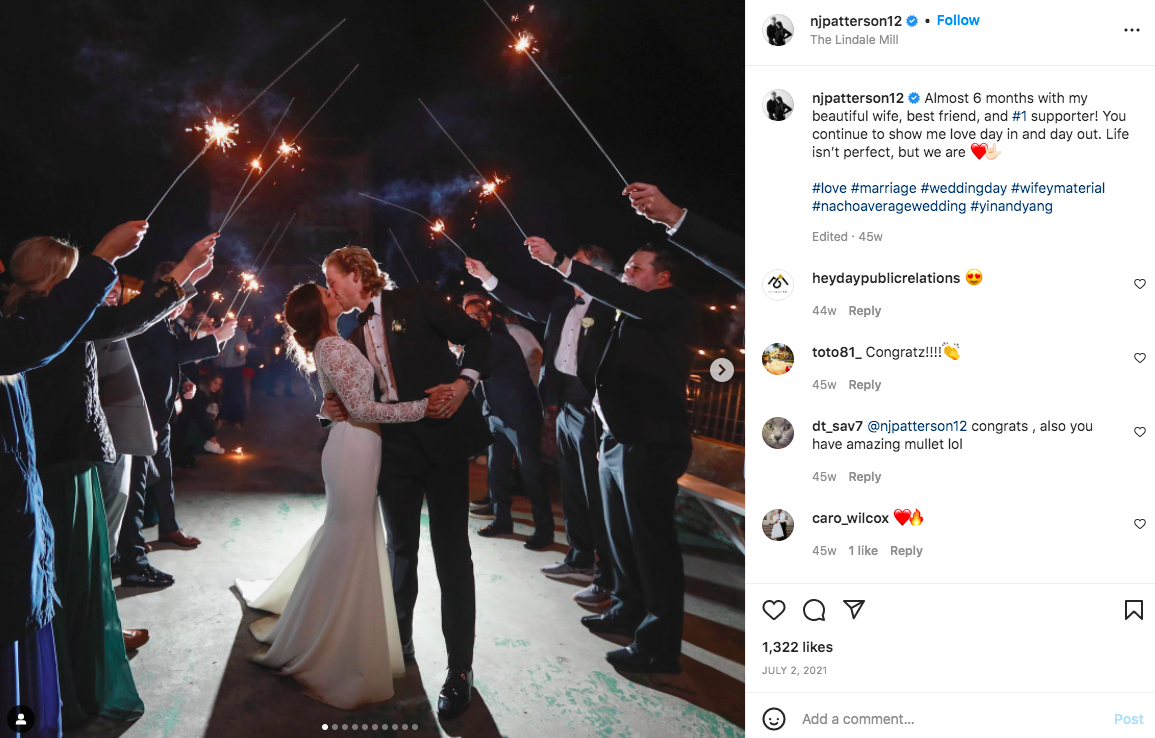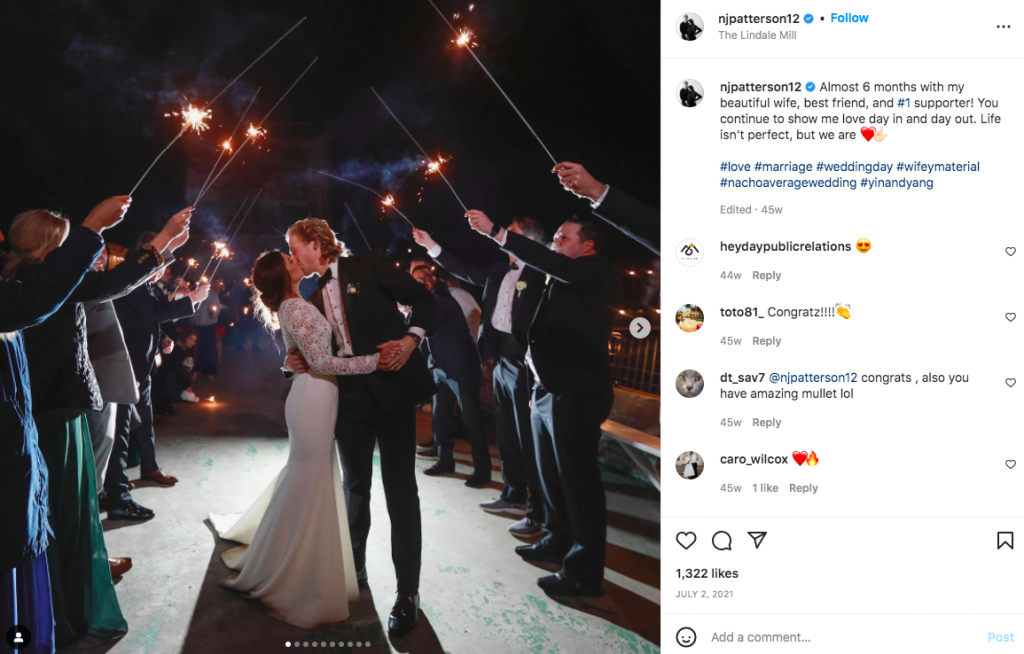 Decide Whether To Do It On Your Own Or Hire A Professional Writer.
For some, coming up with an awe-inspiring wedding hashtag is an immensely personal undertaking they may do with their closest friends' circle and their partner. But, rest assured, most couples are very inexperienced in coming up with the best funny wedding hashtags unless one of you is a professional writer, poet, or comedian. Not to mention a bride has a million and one tasks to get done before her wedding, so delegating the creation of a set of wedding hashtags to a professional can save you from becoming a stressed bridezilla.
Pros Of Hiring A Professional
Professional hashtag writers are passionate, experienced, and remarkably gifted when creating the perfect amalgamation of words to describe the journey you and your partner are on.

Most wedding hashtag companies like Wedding Hashers provide competitive rates and packages for single or multiple hashtag recommendations. Many of them also have free generator tools that couples can use to get started if they haven't decided about hiring a professional.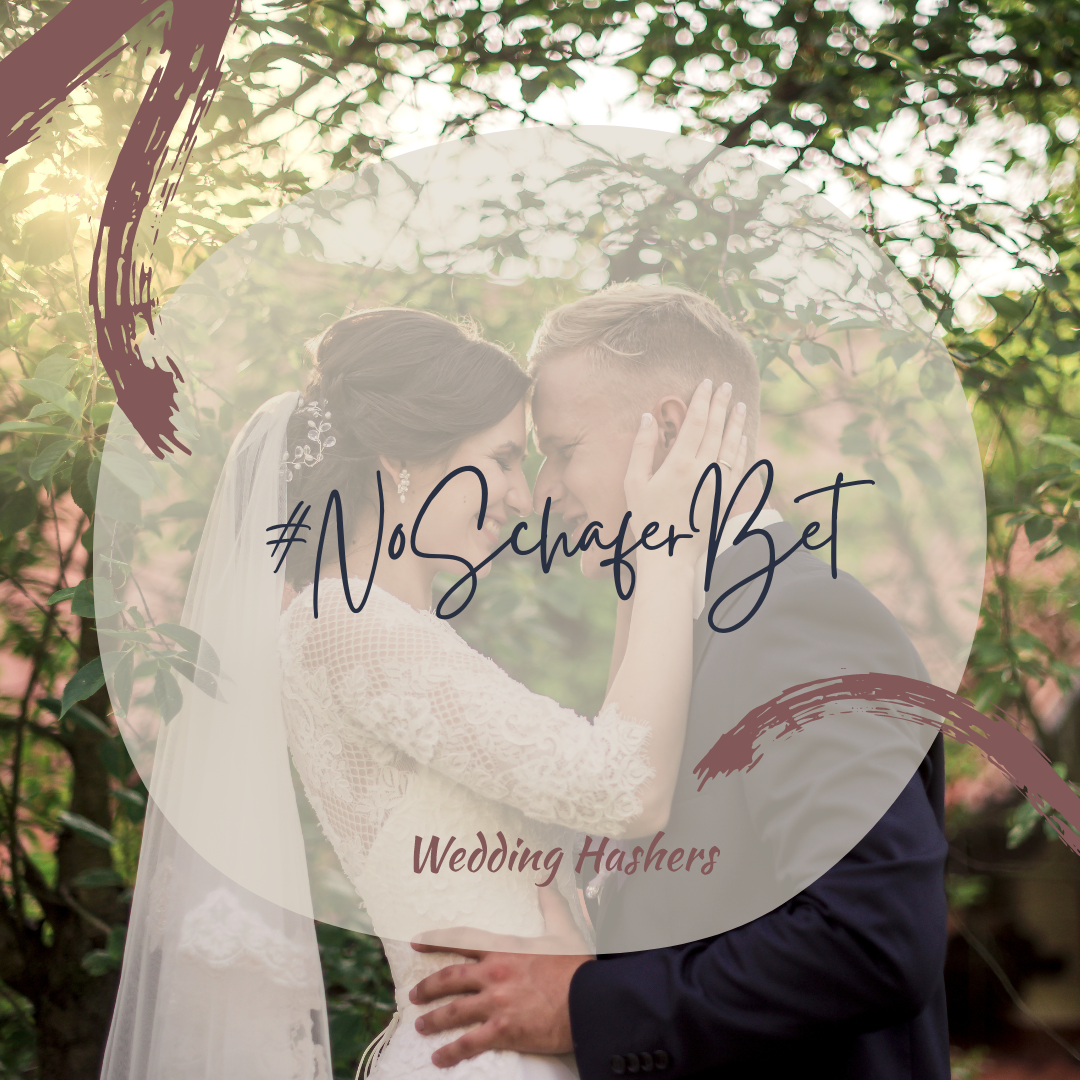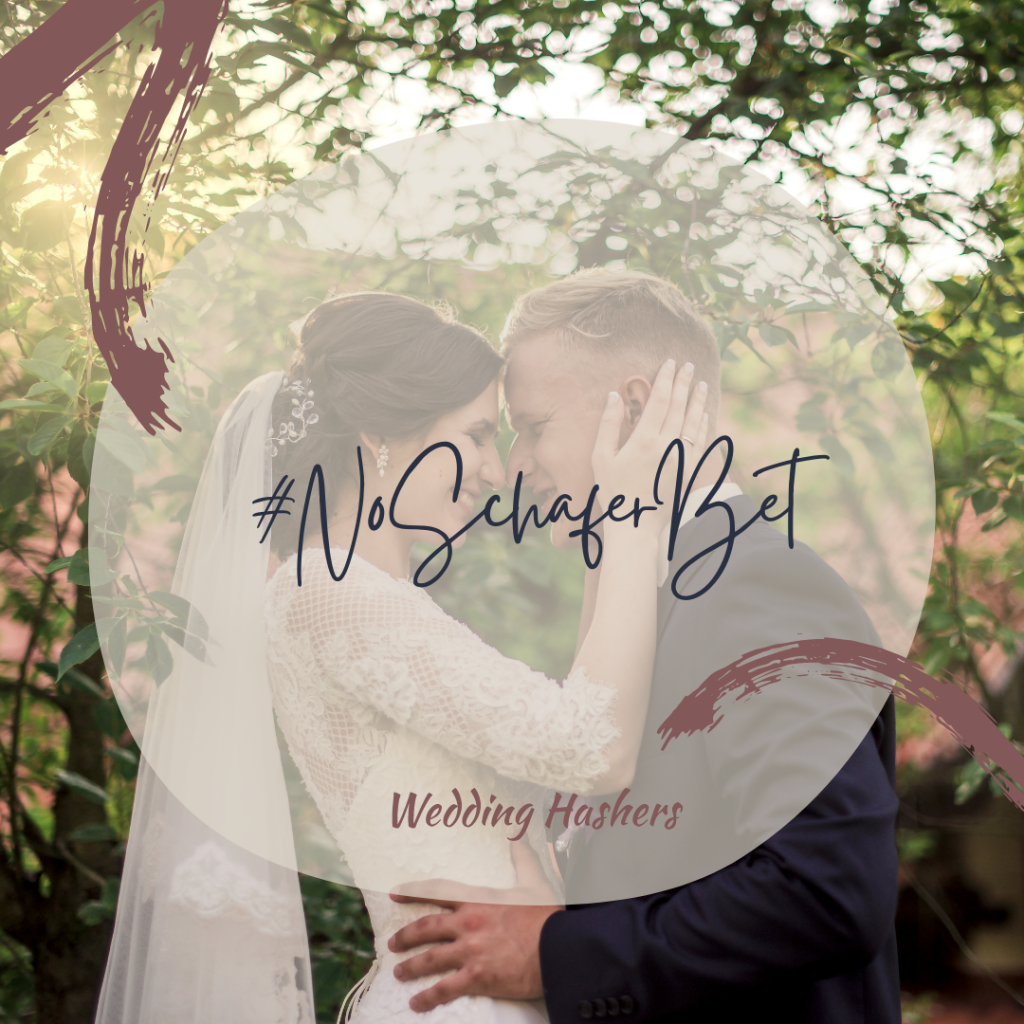 Hashtag writers give it their all when working on a client's story and creating the perfect hashtag. That kind of undivided attention and unbridled creativity can yield far more impressive results than if you hurriedly tried to craft a set of hashtags before the celebrations begin. Not to mention hashtag writers often have a set quick turnaround time!  
Cons
Hiring a writer requires payment instead of coming up with a hashtag yourself or using a generic hashtags generator.

Hashtags may not be available instantly.
Select From A Final List & Choose The Best Wedding Hashtag. 
If you hire a professional, you'll be presented with funny wedding hashtags, depending on your package. Some couples prefer a list of 10 to have a good choice when shortlisting. Narrow down the list to five and decide whether you want one showstopper hashtag or a couple to sprinkle the reception décor. In the invitations and pre-wedding guest communication, hashtags should be included!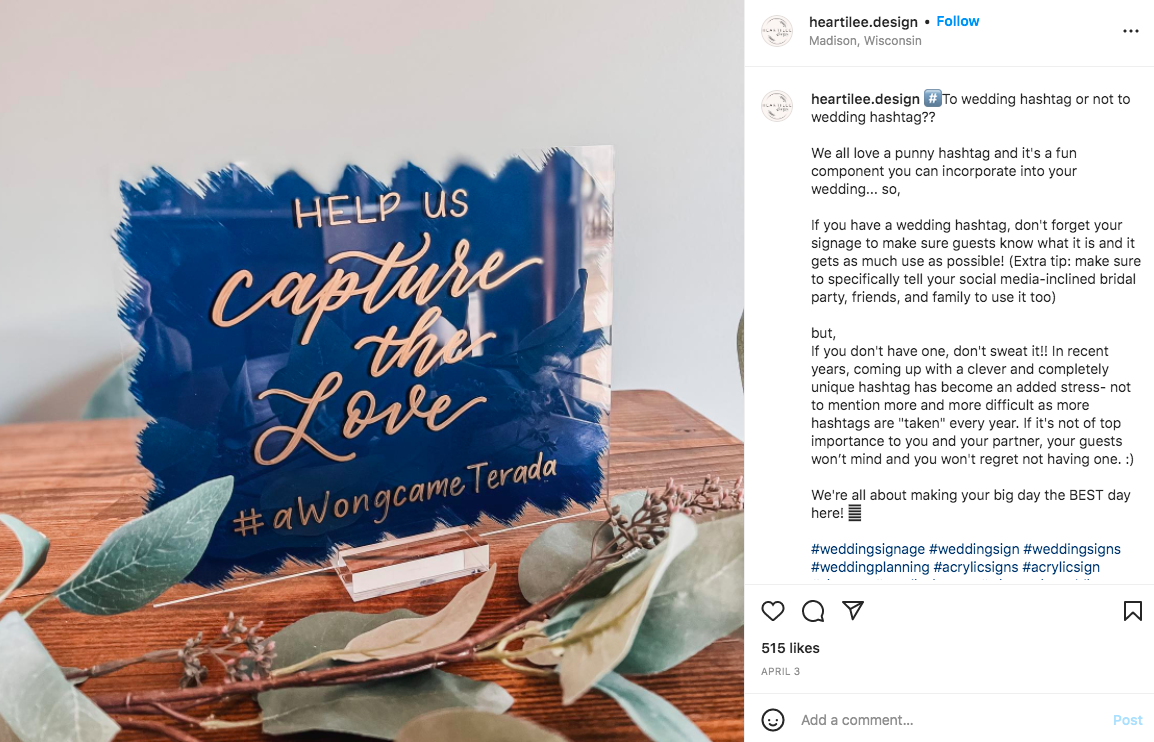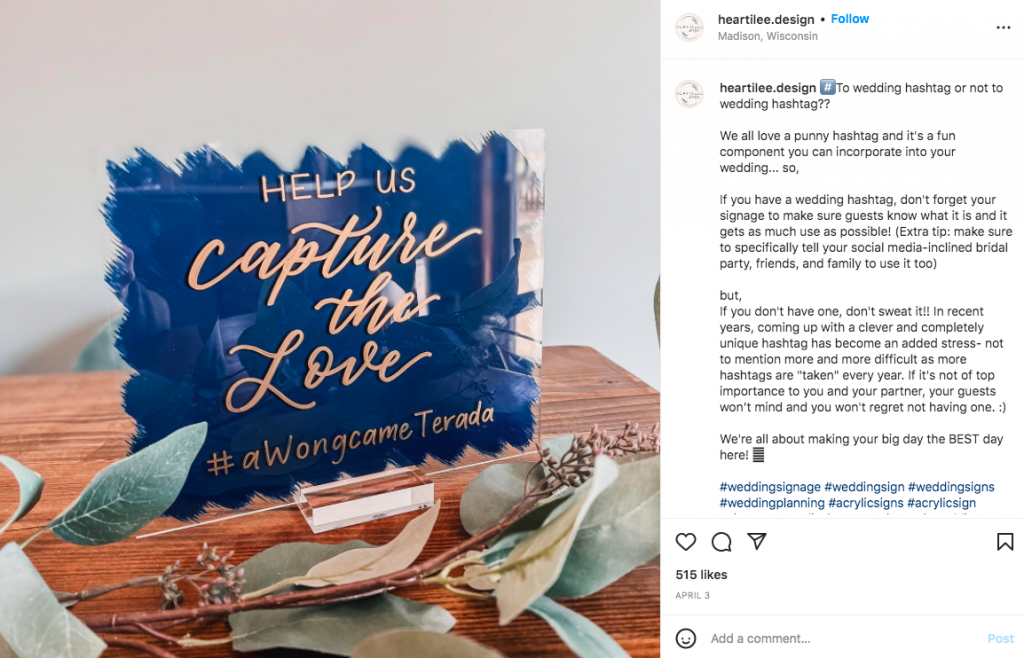 When hiring a hashtag writer, share your criteria for funny wedding hashtags. Do you want your hashtag to be super personal, unique, hilarious, or sassy? It is your wedding, so don't try to fit in and let your inner creativity run free. It is more critical to like your wedding hashtag than anyone attending the wedding. Once you have shortlisted the hashtags, you can choose the one that fills your heart with joy.
Share The Wedding Hashtag With Friends & Family.
Once you have a brilliant, funny, and joyful wedding hashtag, you need to share it with the world starting from the first time you create a wedding website, Facebook group, or start sending out invitations. Your hashtag should be front and center in e-vites and traditional invitations and when you share photos of shopping for your wedding dress, bridesmaid dresses, bridal shower, bachelorette party, or any other pre-wedding event. When sharing on social media (Instagram is our favorite!) you can use an instagram post generator to make it look extra snazzy. Your friends and family will be so impressed with your social media skills!
One of the critical functions of a stellar wedding hashtag is to generate hype and buzz around your wedding so people know it is nothing less than a highly anticipated A-list event! After the pre-wedding celebrations, the funny wedding hashtag is an actual entity in your wedding, showcased on everything from cake toppers to cocktail napkins to wedding banners and photo booths. Many couples prefer to have their wedding hashtag displayed on the entrance on a flower wall or wooden board or to have it be their ceremony backdrop, forever immortalized in your 'I do!' pictures. 
Your Forever Gallery
Funny wedding hashtags are a wonderfully sublime addition to your wedding and pre-wedding cheer; make the most of them by hiring a professional writer and sharing your joy with your loved ones and the world! You can also invest in different hashtags for your bachelorette party and your wedding ceremony. While hashtags in their symbolic form have been around (according to legend) since the 80s, wedding hashtags are invaluable for consolidating your pictures and videos in one gallery and bringing you closer to the people you love.