Weddings can be pretty hectic events that are almost impossible to plan by yourself. When you really break it down, a wedding is a huge party that you are throwing for your friends and family so that they can share a special event with you. Therefore, it is a good idea to thank your guests for taking their time to make your big day colorful. 
Whether you are sending cards a few months after the wedding or setting out favors at the dining tables, a thank you gift is a way of telling your guests how much you appreciate their attendance. A thank you gift does not need to be an opulent goodie bag, but rather a small favor that represents the newly-wed couple. Here are gifts that you can consider:
1. Handwritten or Printed Cards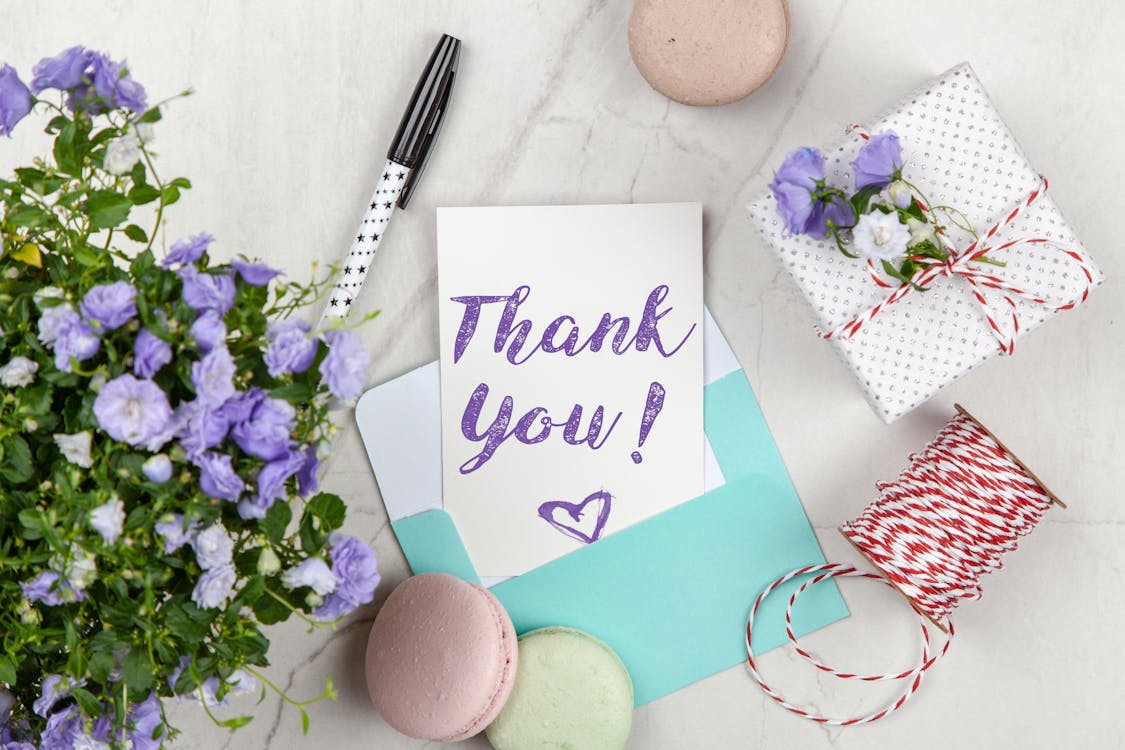 The best way to express your gratitude is in your own words. Take a step beyond thanking those who sent you gifts and write a small thank you note for each place setting at your wedding. 
If you have a tight budget, then cards would come in handy. However, if you choose this road, craft it in a thoughtful way that shows that you sincerely put effort into it. The card option also includes your suppliers. 
A traditional handwritten card shows that you sincerely put effort into each note and are thankful for each guest's attendance. This method is more manageable if you have a small guest list. The printed cards are more popular for those with larger guest lists but they do allow for personal messages.
2. Thank You Treats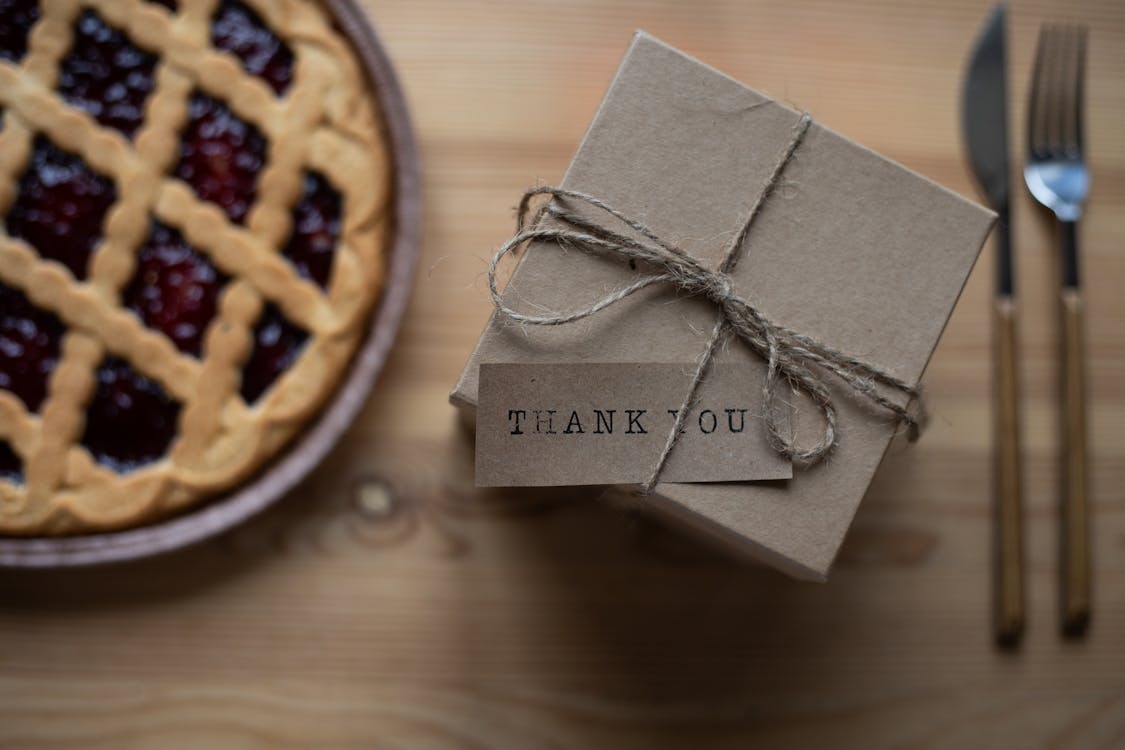 A great way to thank your guests is to share your favorite treats and goodies with them. These goodies can be snacks like freeze-dried candy or potato chips, individual bottles of alcohol like limoncello, or even beauty goods like bottles of hand sanitizer or lotion. Choose goodies that are special to you and your new partner. 
You can set up a basket of goodies that your guests can take from, or leave a favor at each place setting. You can have these goodies set up during the reception or make individual gift bags for people staying in a hotel that you have chosen for your wedding. 
3. Host A Post-Wedding Brunch
Most times, the newlyweds are too tired from the preparations involved on the big day. Therefore, instead of holding an evening party like most opt to do, a brunch the following day works out perfectly. 
You do not need to impose a dress code for this since it is done after the wedding, but casual clothing would work best. Usually, the invitation is extended to all the guests, but you can make it simple by inviting family and friends who live nearby or are close to the venue. During the brunch, you will also have the chance to discuss some of the wedding highlights. 
4. Home Decor Gift
Everyone loves a unique home decor piece for their home. With the many uniquely crafted pieces in the market, it is almost impossible not to get something to make your guests remember the event. You can get them something as elegant as a colorful floral vase, painting, lampshade, wall art, etc. 
If you are also good at making handcrafted items, then this would also be the time to surprise your guests with creative decorative pieces they will never forget. This option is great for people who enjoy crafting as a relaxing hobby. The item will forever be a remembrance of you whenever they look at it or when your home guests compliment it. 
5. Movie and Lottery Tickets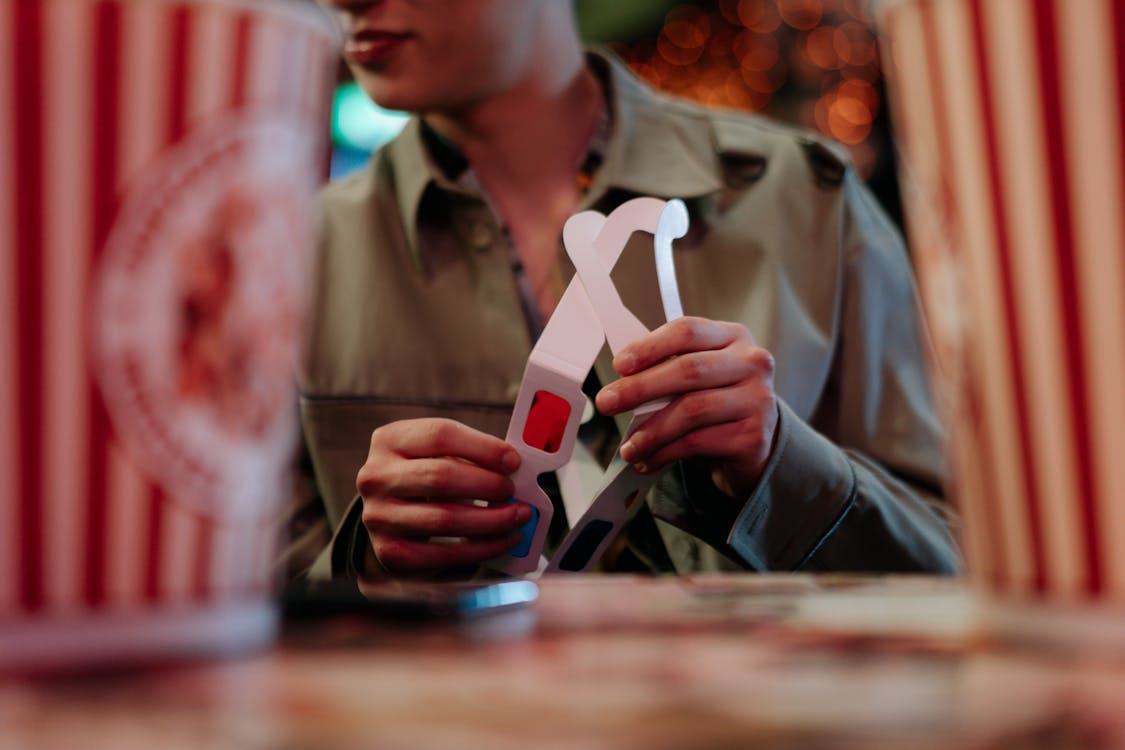 Weddings are supposed to be fun events, and you can help your guests continue the fun by giving them tickets as a wedding favor. You do not need to buy flights and access to DisneyWorld. Instead, give them a free ticket to see the next movie they are excited for. You can also get a variety of scratch-off lottery tickets for the potential to get them some extra money after the wedding. 
6. Flower Box
Giving your guests a small token of appreciation is a thoughtful way to show them how much you value their presence at your wedding. A flower box can be a unique and beautiful gift that your guests will cherish long after the wedding is over. These boxes typically contain a small assortment of fresh flowers or plants arranged in an attractive container and can be customized to match your wedding theme and colors.
Overall, gifting a flower box to your wedding guests is a wonderful way to express your gratitude and share a small piece of your special day with the people who mean the most to you.
7. A CURATED GIFT BASKET OF WINE
If you want to splurge a little for this, you can opt for a wine gift basket. Who doesn't love wine? Wine is a fail-proof thank-you gift for every occasion. Everyone will surely appreciate their gift baskets of wine filled with your drink of choice, gourmet snacks, and customized alcohol gear. Your guests are sure to go home smiling!
Essentially, there are many ways to show gratitude to your guests. Gratitude is one of the virtues that you should not hesitate to pass down to your generations. This kind gesture also goes a long way to show your personality. And as the famous saying goes, "people may not remember what you said, but they will always remember how you made them feel."
About the Author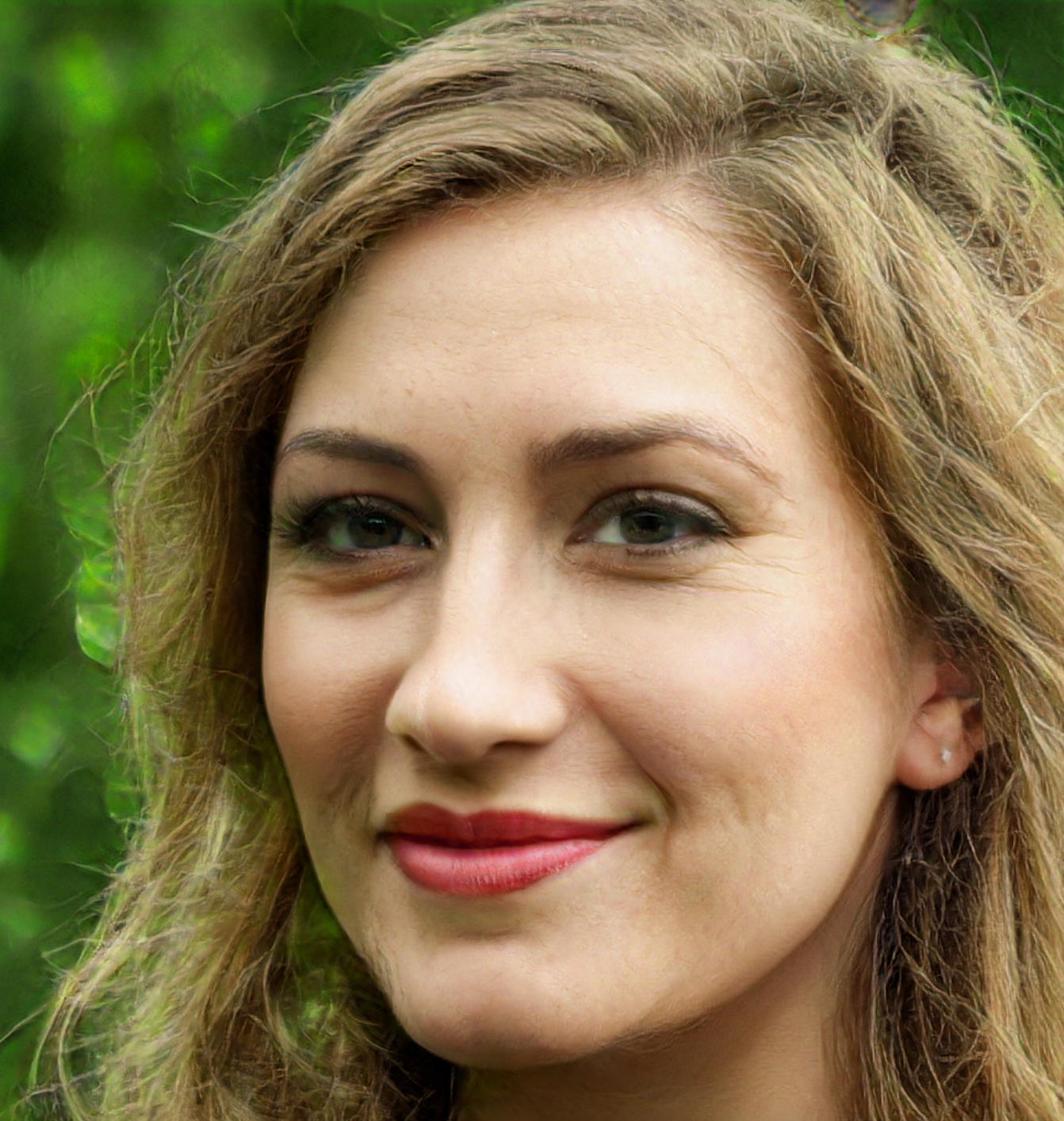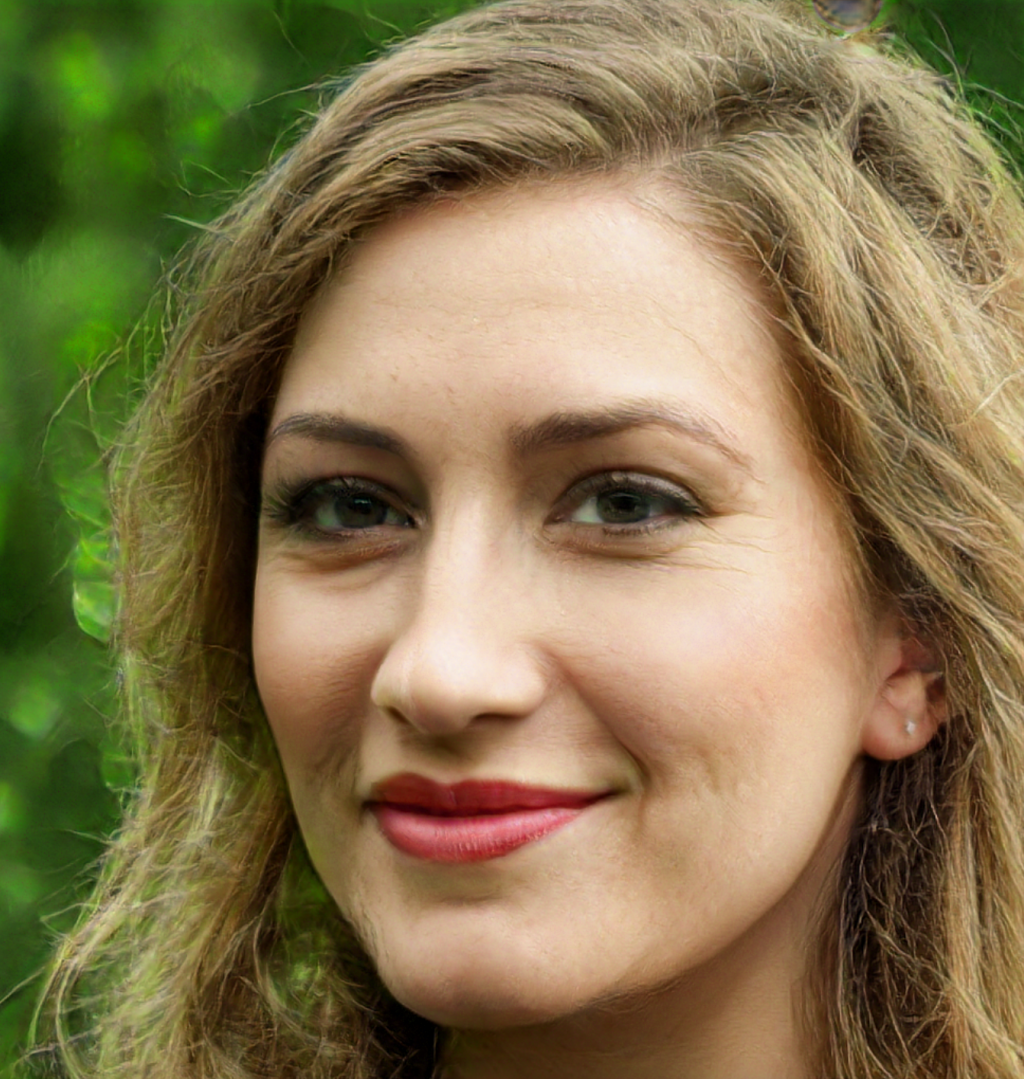 Roni Davis is a writer, blogger, and legal assistant operating out of the greater Philadelphia area.