This is what Aura (Aura Elizabeth Photography) had to say about this styled shoot;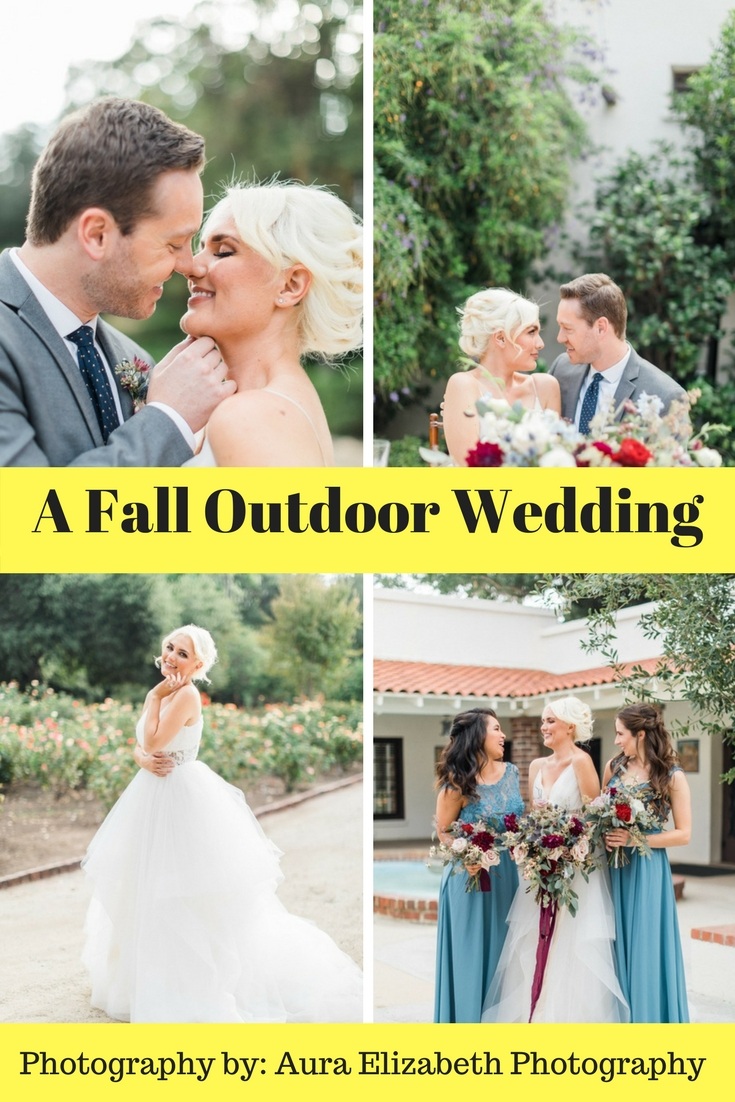 ' "The best love is the kind that awakens the soul; that makes us reach for more, that plants the fire in our hearts and brings peace to our minds. That's what I hope to give you forever."
This shoot was inspired by this quote and the essence of love captured in it. A romantic and organic, fall outdoor wedding shoot seemed fitting. Shadowed by the lush garden that surrounds the venue, a romantic love story unfolded before our eyes.
From the innocent yet classy bride in her Hayley Paige dress to the quiet, confidence lead from the groom. It was a moment that made time stand still, and will forever be etched in one's memory. A time where love conquers the busyness of this world and makes it quiet. If even just for a moment.
Burgundy, a deep red is associated with passion, desire, and love mixed with eucalyptus, a green that's associated with purity. These colors were showcased in the florals throughout this shoot and aimed to tie the pages of this story together.'
All in all, these snaps are simply divine- so let's take a look!