Amanda Lankford of Amanda Jewel Floral and Design is a self-taught, organic inspired floral designer based in Atlanta. Her work has become known far and wide with clients in Rome, Spain, and beyond, and her floral workshops have become frequently attended events for ladies who love to entertain as well as those in the creative industry. Amanda loves helping others create something beautiful with their hands, and we're pleased to have partnered up with her to present you with this floral recipe. Whether you need a showstopper for a party or want to add an elegant yet modern, garden-inspired look to your wedding, this DIY wedding arrangement will do the trick.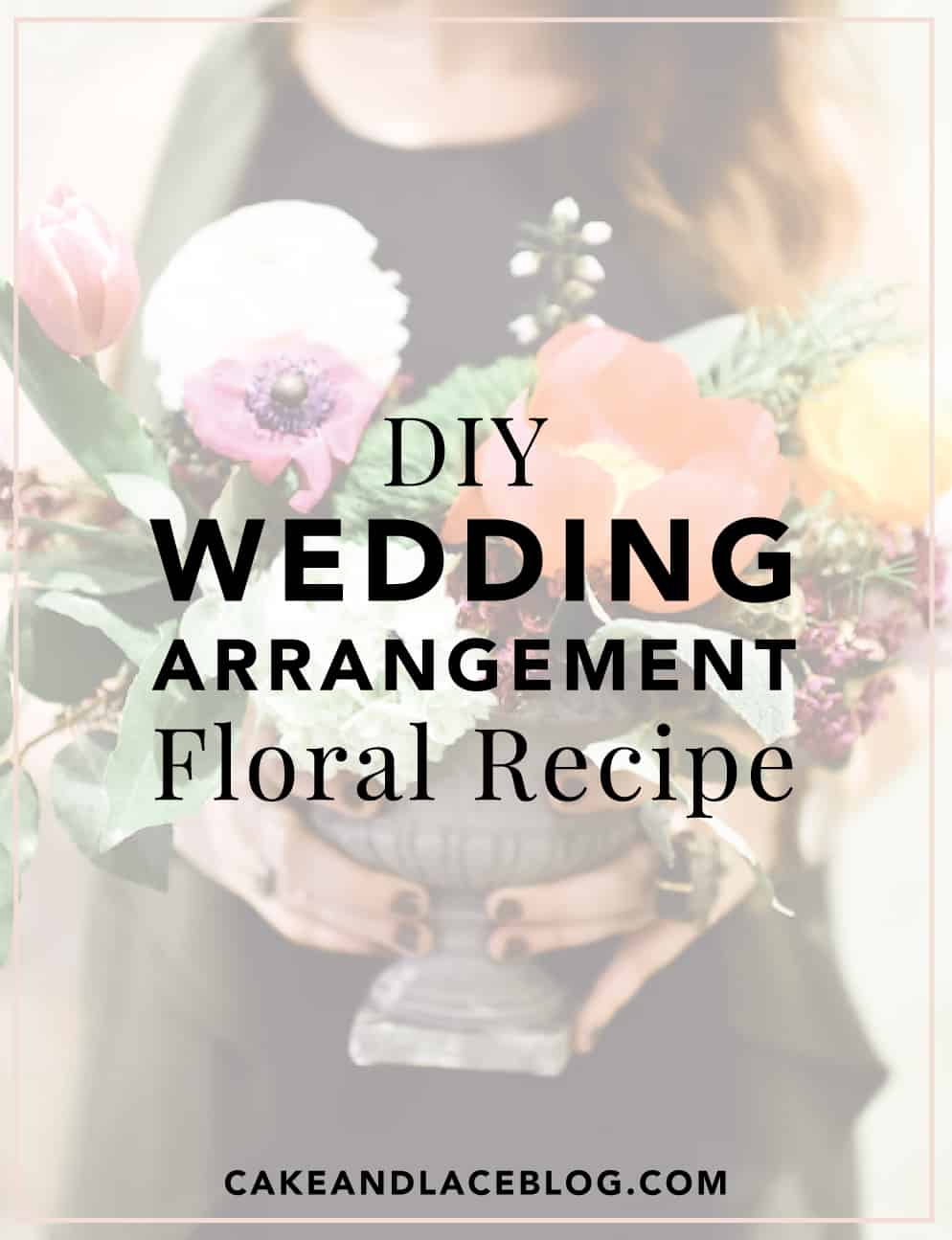 from the designer, Amanda, on her floral workshops… "West Elm at Ponce City Market is a huge believer in supporting local companies. We simply asked what they thought of us hosting a floral workshop in their store and they were thrilled at the thought! We are a year into our workshops with West Elm and could not be happier with the outcome. We created simple arrangements that consisted of all of my favorite flowers. The peony is a crowd favorite, so it was a must for sure. We hand-picked the vessel, foraged greenery and a few other items to make the arrangement completely custom."
WHAT YOU'LL CREATE: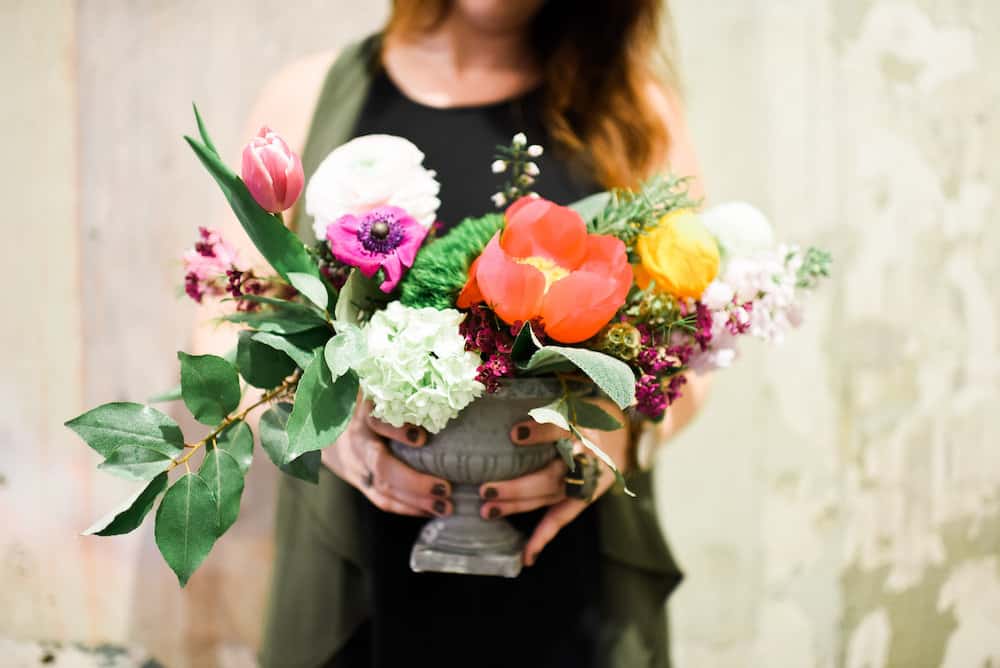 THE FLORAL RECIPE:
1 Coral Charm Peony
3 Varieties of Ranunculus
Wax Flower
Chocolate Queen Anne's Lace
1 Anemone
1 Stock
2 Scabiosa Pods
1 Green Trick
2 Pink Tulips
1 Baronia
Foraged Greenery
Lamb's Ear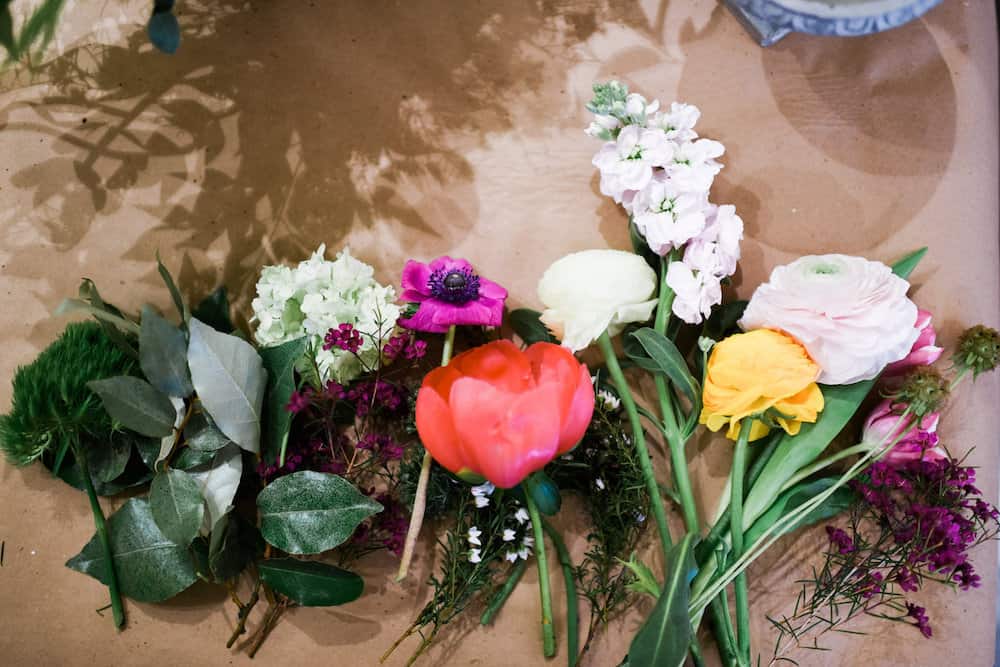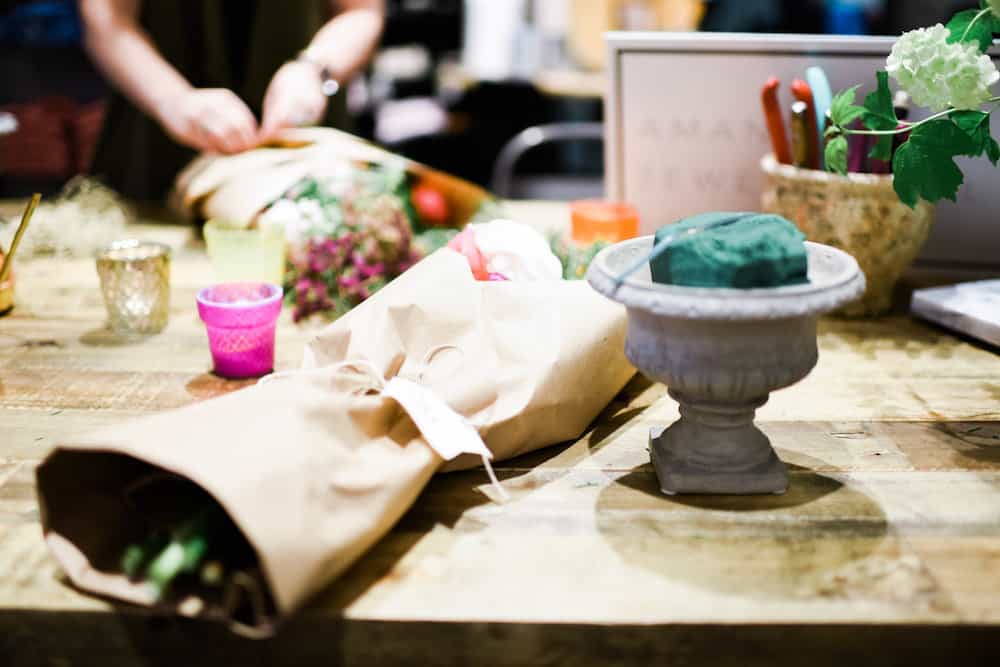 "I love teaching workshops because I am self-taught and I want to teach others. What I really like to show is that nature provides so much that you don't need to get your flowers shipped from across the world- there are beautiful florals in your own backyard. Especially right now because spring is (almost) here and greenery will be among us and fresh bulbs will soon be blooming!

We teach workshops at West Elm once a quarter and now offer our own workshops at our studio. We have a series of free workshops this year, starting with one March 4th that will teach the basics of foraging. I want our attendees to be confident enough that they can go into their own backyard and whip up an arrangement without a professional. Flowers bring such joy to people, and the happiness that rushes over you that you created something with your own hands is such a one of a kind moment."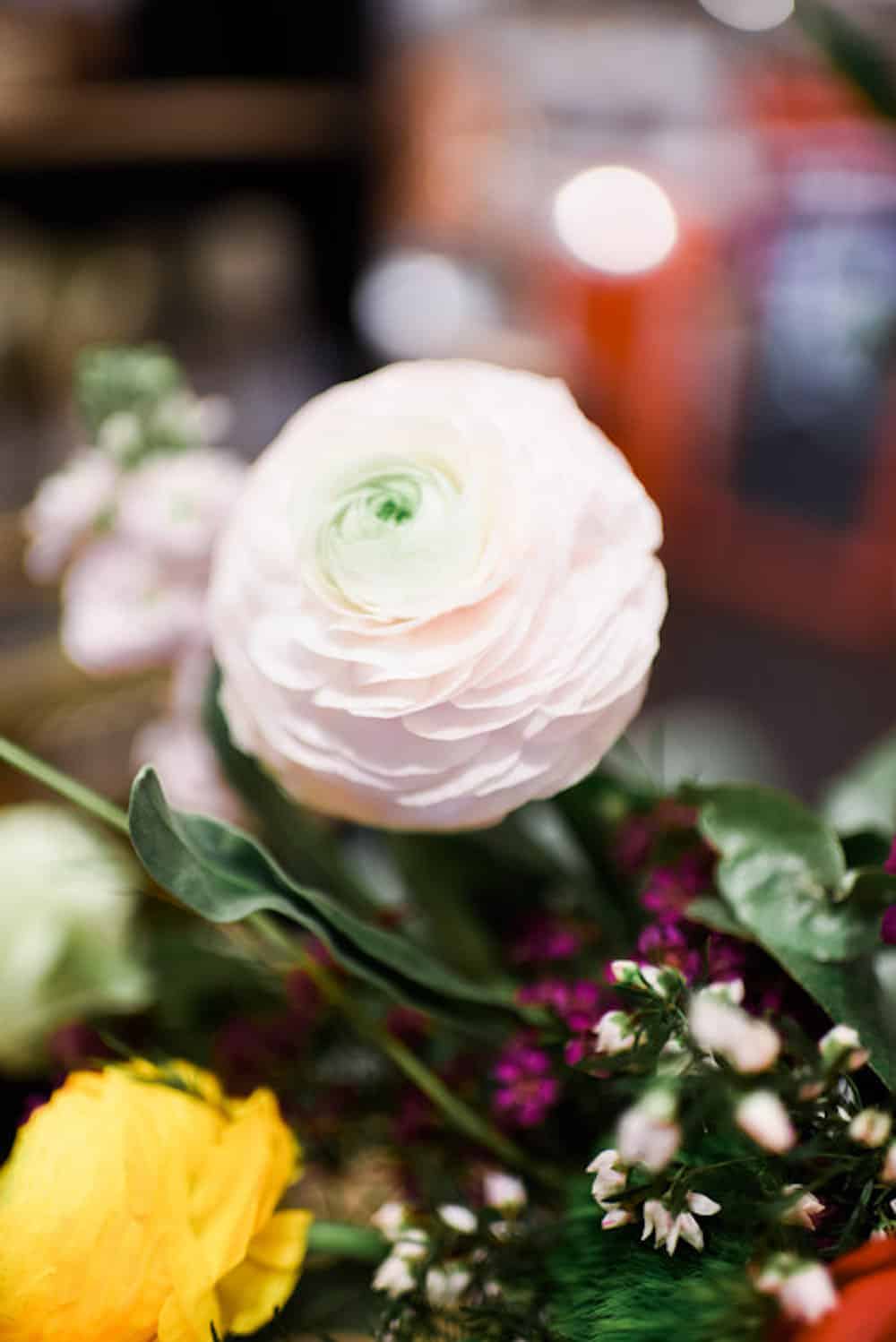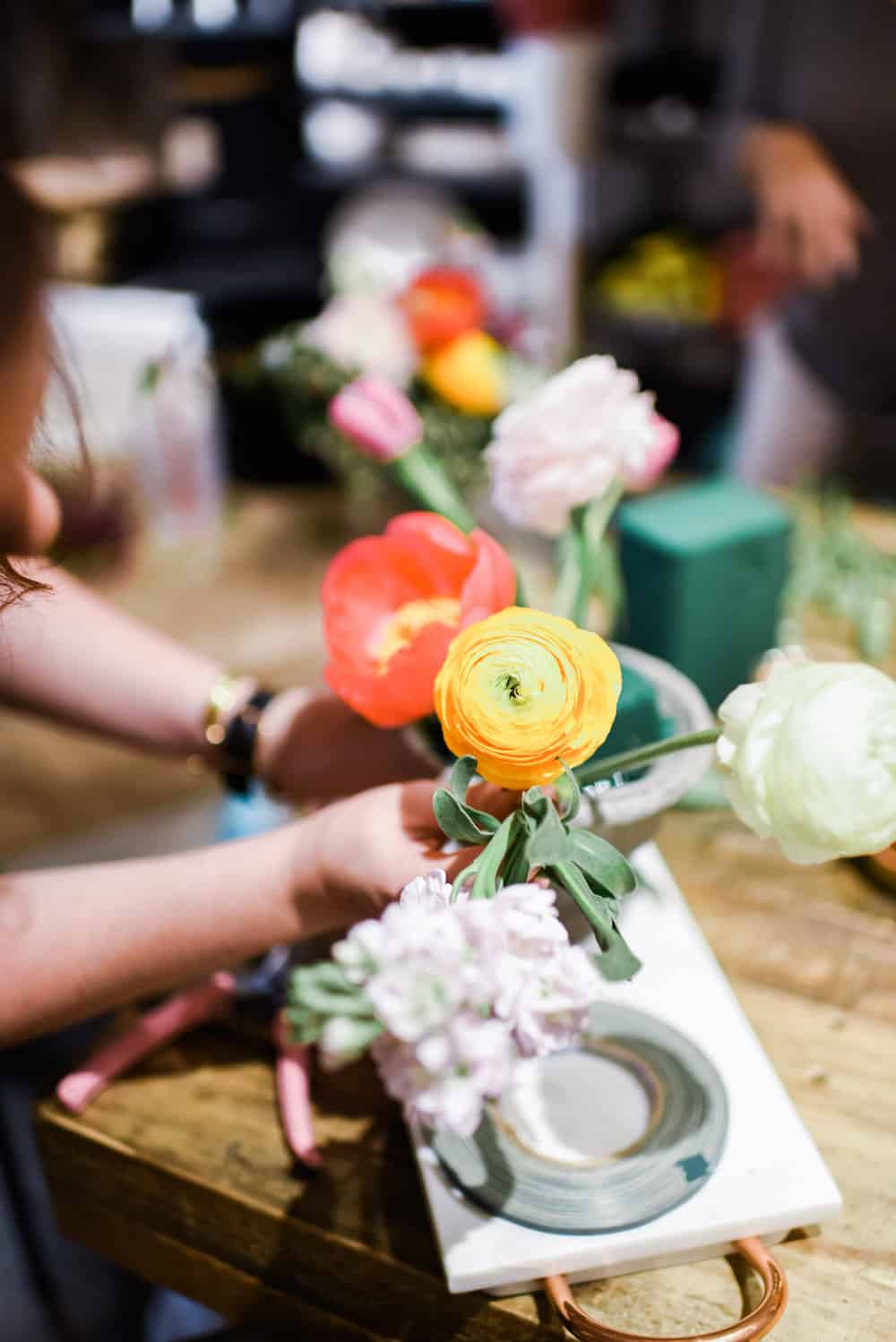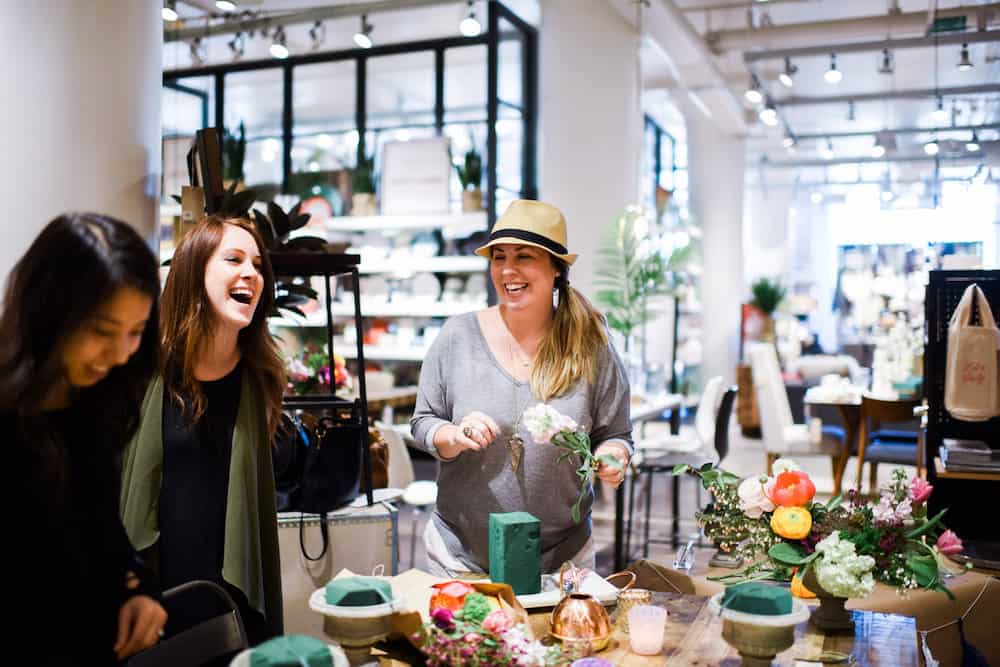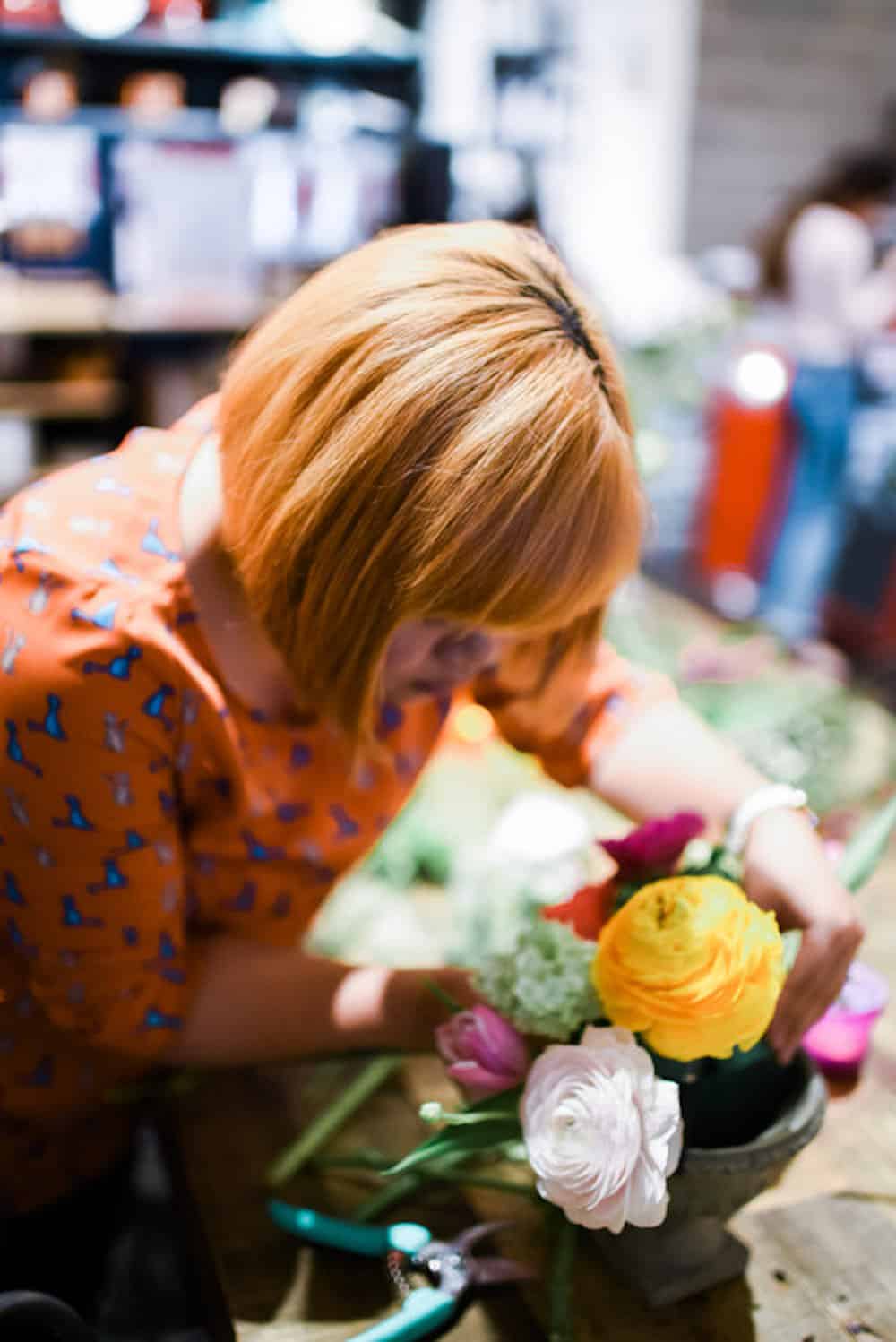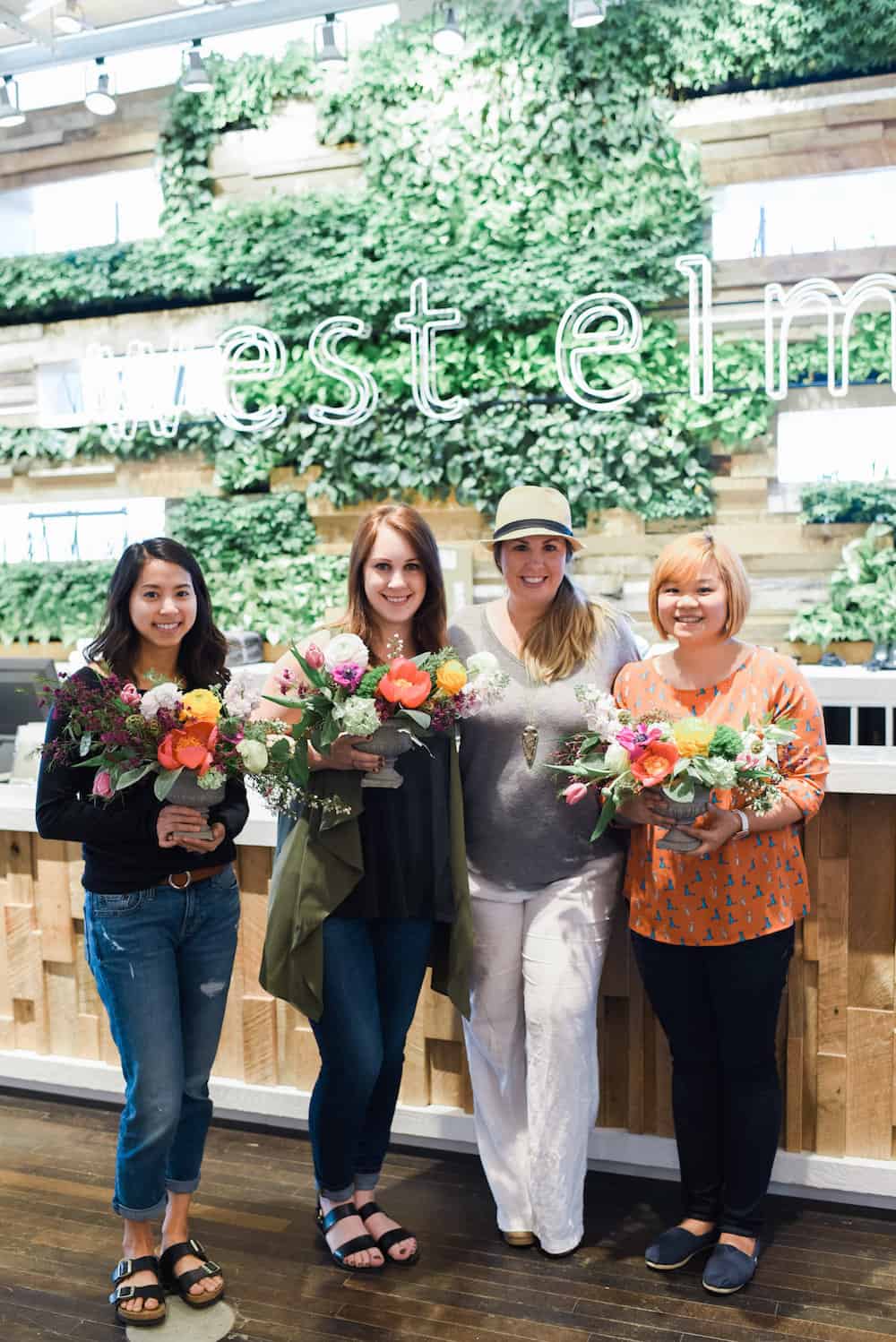 Find an upcoming workshop to attend on Amanda Jewel Floral and Design's website!