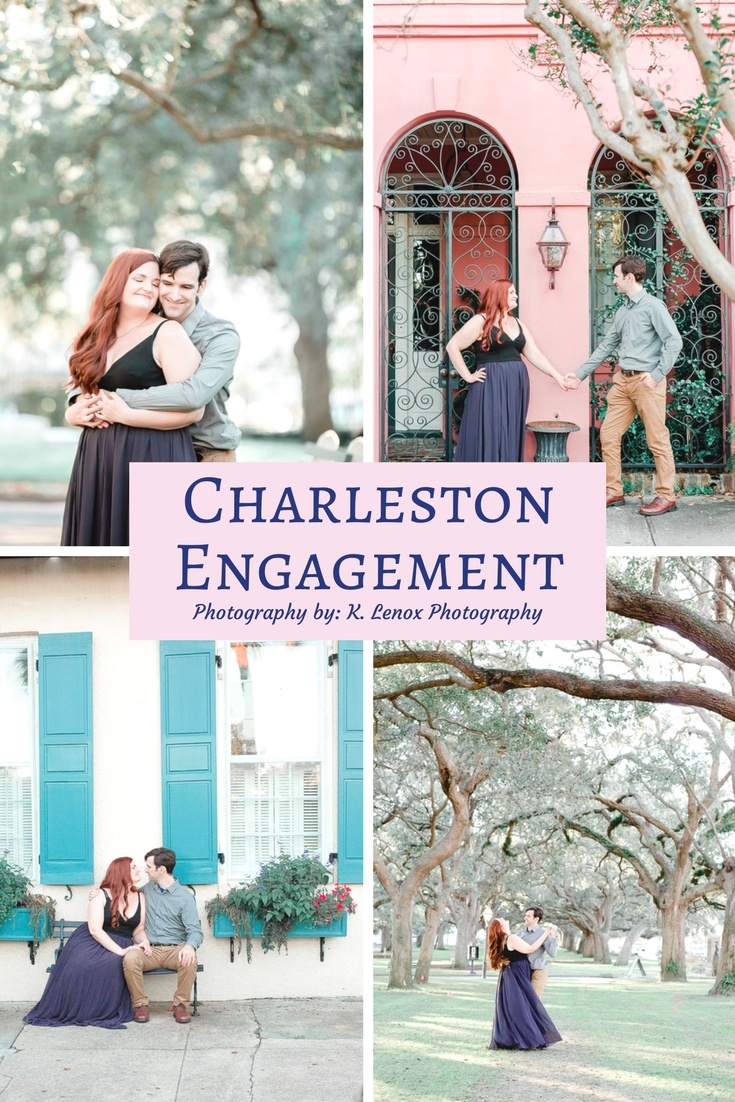 Charleston is one of the most romantic cities around.  So many beautiful spots, gorgeous flowers, colorful buildings… everything lends itself to a beautiful engagement session or wedding day portraits! South Carolina is at the heart of the south and is a perfect location, no matter what you are looking to do!
Q: Let's start at the beginning. How did you two first meet?
A: We first "met" at a mutual friend's birthday dinner but we were seated at opposite sides of the table and didn't get to talk the entire night. Fast forward one year and we met again at the same friend's birthday house-party! The sparks were immediate and Jack asked me out to dinner the next day.
Q: What makes your relationship special? Tell us some things that you both value in your time together. (example: pushing each other to new limits, love to travel, huge comic book fans, foodies, etc.) What makes your relationship unique?
A: Jack and I love comedy and have the same sense of humor! We've been to over a dozen comedy shows together. We're both very supportive of each other's goals.
Q: How did you know your partner was the one? When did you first know this in your relationship? (these may often be the same moment, but aren't always)
A: I don't think there was one specific "moment" when I realized he was the one. As our relationship progressed we grew a lot together and our love deepened and then became comfortable. There isn't anyone else I can imagine spending my life with.
Q: Give us all the details about the proposal. How and where did it happen? Was it a surprise? What was the planning process?
A: Jack proposed at the reflection pool while we were visiting his family in Washington DC. It was a total surprise to me and his parents and sister, who we saw later at dinner! Jack had the ring for about 2 weeks and was excited to be able to share the moment with his family.
Q: We're all about the bling… Tell us all about that ring!
A: Knowing that a proposal would eventually come, I sent Jack a Google doc with photos of rings and what I liked or didn't like about each one. With this information and the help of a local jeweler, Jack custom designed a rose gold ring with a brilliant-cut diamond and surrounding halo. The center stone is 1.1 carat.
Q: Are you excited to start planning your wedding day? Do you have any ideas in mind yet?
A: The wedding is 4 months away, so I'm deep into planning mode. At this point I just can't wait to walk down the aisle!