One of the first steps of planning a wedding is setting a budget. For newly engaged couples, this can also be one of the most stressful times of the planning process because they have no idea how to even begin, but we're here to help. We've broken down the aspects of a wedding into percentages, so regardless of what your budget may be, you can calculate exactly how much money you'll need for each part of your big day.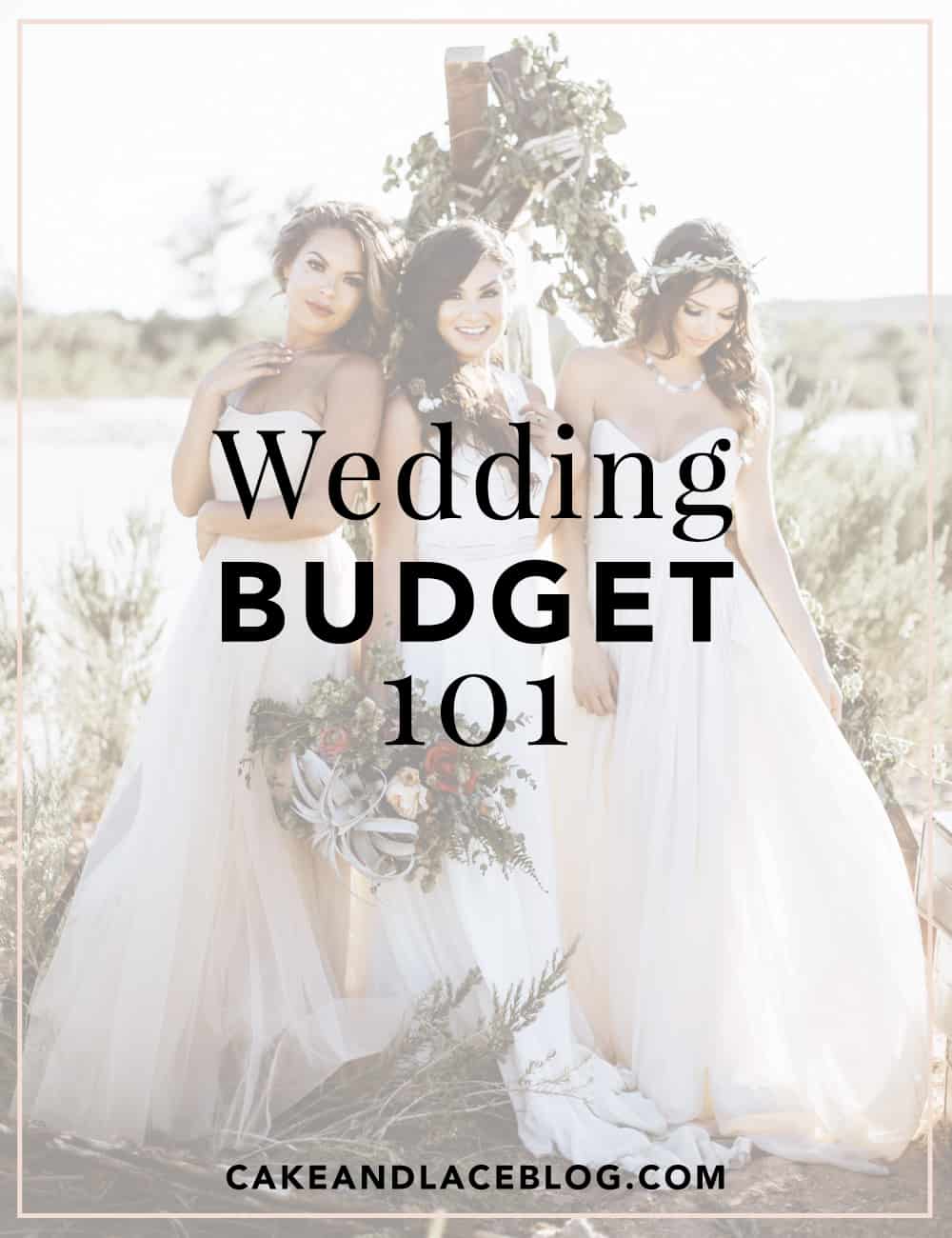 photography by Meredith Lynne Photography
The Breakdown
Everybody's budget will differ slightly based on your needs; for example, you may not hire a wedding planner or coordinator, so that won't be a part of your budget. However, our pie graph below is a good starting point to help you allocate your funds correctly. You can then make any necessary adjustments to suit your needs.

Now that you know what percentage you'll need to allot for every part of your wedding, you can begin the actual planning. It's also important to note that having a generous cushion is crucial to any wedding. Many couples unfortunately overlook many expenses, so this cushion can come in handy to make sure you don't break the bank.
Average Wedding Cost
In 2016, the average wedding cost was around $35,000, but how much you'll actually need will depend on a variety of factors. Whether you have $5,000 or $50,000, with proper planning and budgeting, you'll be able to have the wedding of your dreams.
Major Factors to Consider
Guest List Size
The number of guests you invite largely correlates to how much money you'll need for your wedding. Obviously, the more guests you have, the more expensive your wedding will be. You'll have more people to feed, serve cake to, provide alcohol for, send invitations to, give favors to, accommodate at your venue(s), and so on.
Location
Some locations, simply put, cost more than others. For example, large cities or popular destinations will be more expensive than less desirable locations. On the other hand, costs for remote locations can also add up quickly if vendors have to travel further, electricity has to be brought in, etc. The type of venue you select can also have a big impact on cost. Public parks, for example, can have little to no fees, while a luxury hotel could cost you thousands.
Month, Day and Time
Timing is a big factor to consider. If you host your wedding during peak season, prices will be marked up. The cheapest months to host a wedding tend to be January and February, while June to September (and also December) tend to be the busiest and most expensive months. The day of the week and time also affect your cost; Saturdays are known to be the most expensive, with Friday and Sunday following behind. Some couples opt for weekday weddings to keep costs down, while others stick with the weekend but choose to have a late-morning or afternoon wedding to minimize expenses. With evening weddings being the most costly, the idea of having a morning ceremony and brunch reception has become increasingly popular over the years.
Style
The more formal of a style you choose, the more high end your venue and decor will be, and ultimately the bigger budget you'll need. Casual weddings tend to cost much less than luxurious ones. However, how elaborate your style is will also be a big factor. For example, even if your wedding is more casual but full of meticulous, rustic chic details, your costs might add up quicker than you think. This is where prioritizing your wants comes in handy.
Who Pays for What?
Traditionally, the bride's family used to foot the entire bill for their daughter's wedding. In time, though, it became more popular for the bride and groom's families to split the costs. However, lately traditions (in many parts of the wedding) have become less important to many couples. Today, weddings are paid in a variety of ways, including by:

– Both families
– Bride's family
– Groom's family
– The couple themselves

It's important to sit down with each other, your families, and anyone else who may be involved, and see who's contributing. Once you know how much is coming from each contributor, you'll know how much you have to spend.

Happy planning!