Getting married can be a very exciting time in someone's life. You have found that perfect someone you want to spend the rest of your life with. To mark the occasion of getting engaged, you will both be tasked with choosing the perfect engagement ring. There are countless options, styles, gems and cuts to choose from. It will take some time to find the perfect ring for your special someone. Below are some tips for weeding through the choices and landing on the perfect ring to buy.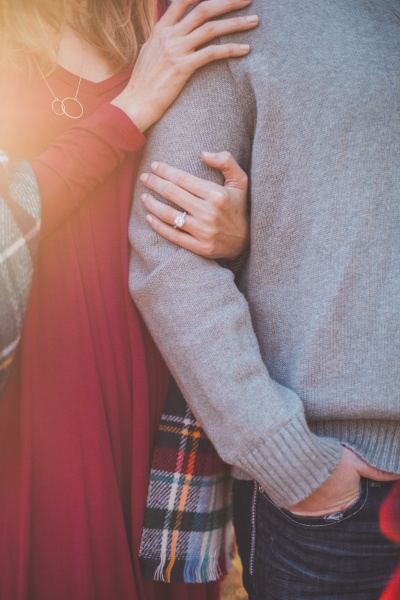 Take Your Time
Engagement rings can be expensive. It is important to take your time and not rush the decision. Don't be surprised if you end up not liking a ring in person that you thought you loved online. Be sure to try on all shapes of gems because you never know what might look best on your hand. Never convince yourself to love something that you don't. Listen to your intuition and follow your heart.
Match Their Uniqueness
Gemstone engagement rings come in countless options. The person you are buying the ring for is unique and it should reflect that. Choosing an engagement ring can allow you to incorporate personal elements that will match your special someone's personality. If you're having trouble with this tip, take a look at some of their favorite items. What are their favorite books? What kind of movies do they like?
Focus On The Quality
Whether you decide to have the ring custom made or are planning to buy one already designed, an emphasis needs to be put on quality. The ring you give to that someone special needs to stand the test of time. Engagement rings are often one of the most expensive purchases you will make. It is important to shop smartly and together with your partner, if possible. Once the dream ring is found, be sure you are purchasing a certified stone.
How Will The Engagement Ring Look With The Wedding Band?
It might feel amazing to find the perfect engagement ring, but that excitement can turn sour if it doesn't match well with your wedding band. Keep in mind the style of wedding band you and your significant other are planning to purchase. Ideally, your engagement ring and wedding band should sit flush together on your finger.
Know Correct Measurements
This may seem obvious to most people, but it is important to make sure your finger is measured. If you are buying the ring secretly, take another ring from their collection to have measured. You do not want to purchase an expensive ring that will cut off the circulation to your finger. Even worse, you don't want your ring to be so loose that it is at risk of falling off. Ideally, rings should be snug and comfortable.
Have An Idea Of Carat Size Before Shopping
While out shopping, it can be easy to get distracted by all the big, shiny diamonds. To save yourself a little disappointment, have a carat size in mind before you head out to shop. Everyone has their preferences when it comes to sizes, cut and clarity of diamonds. If the size is important to you, consider being more flexible with the other options of the ring to fit in your budget better.
Don't Forget To Negotiate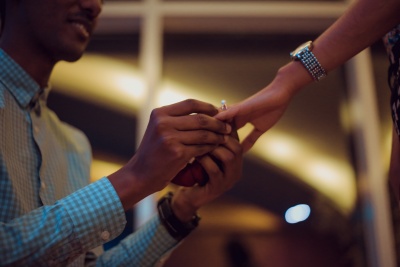 Ringspo says that it is common for engagement rings to be priced much higher than the necessary margins. It is important to do thorough research before you go ring shopping. Never be afraid to negotiate because some rings are marked up more than 500% at some jewelry stores. Reputable jewelers are willing to work with you to find a ring you love while staying within your budget.
Don't be surprised if finding the perfect engagement ring takes longer than you thought it would. In the end, you want to be happy with the purchase you made. An engagement ring is an extension of the love you and your partner have with each other and only the best should suffice.