Have you ever considered a tattoo wedding theme for your special day? If you're an alternative couple looking to break traditional stereotypes then the photos below a must-see. They're tasteful, classy and incredibly unique. We hope you enjoy them as much as we did!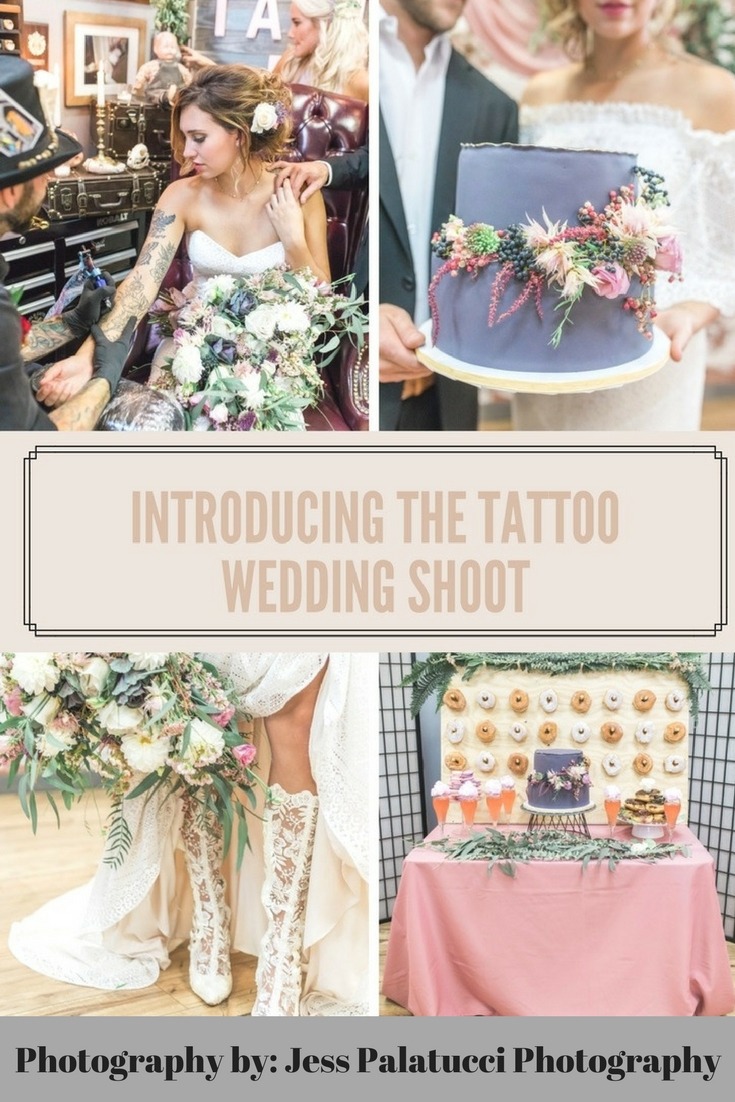 This is what Jess (Jess Palatucci Photography) had to say about this styled shoot;
'This alternative bridal shoot took place at a tattoo shop, owned by "The Wedding Tattooer" in Lansdale, PA (outside of Philadelphia!). This shoot showcases stunning purple & pink tones, alternative vibes, & some boho decor.
I think you'll love this one! It is not your typical dark and moody alternative shoot – it combines light and airy images with my love for alternative brides and locations! Complete with a charcoal cake, donut wall (handmade by myself), cotton candy cocktails, hoop bouquets, fantastic lace shoes all the way from England AND a live tattooing on the bride!'
With all of that to look forward to, let's dive into these fabulous snaps!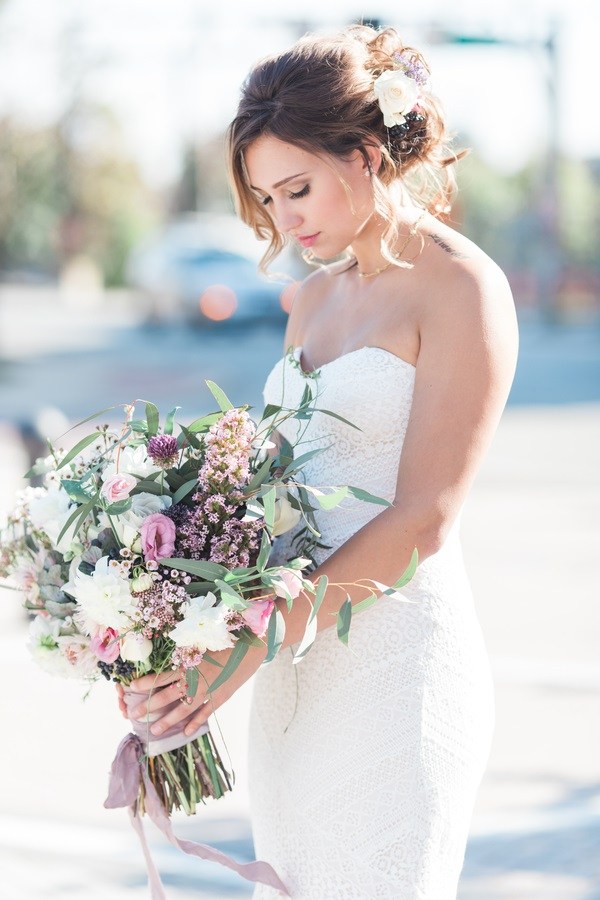 .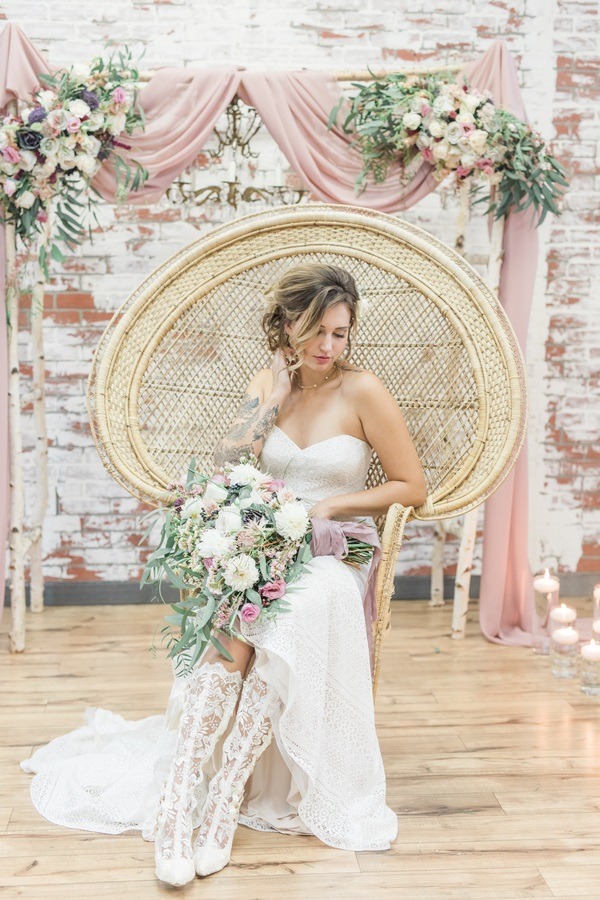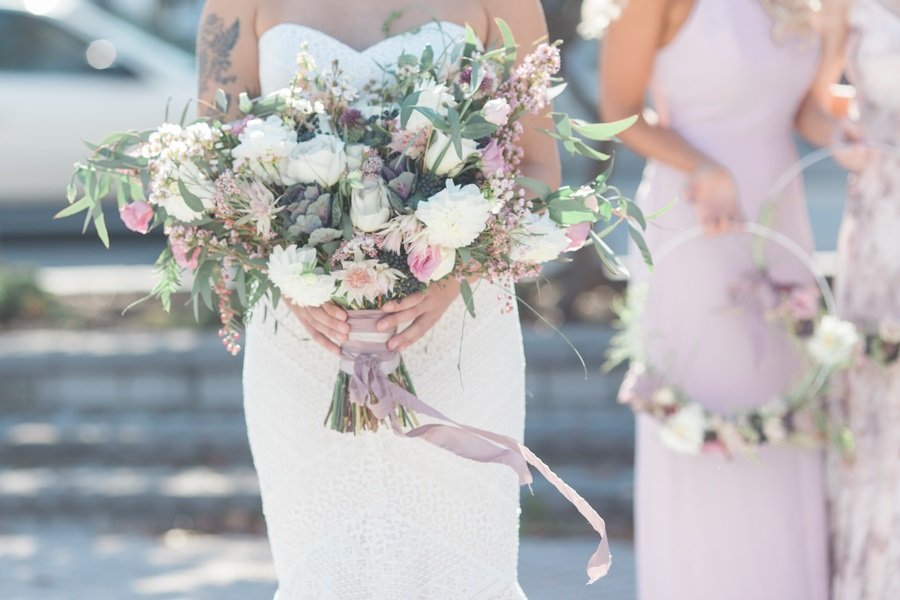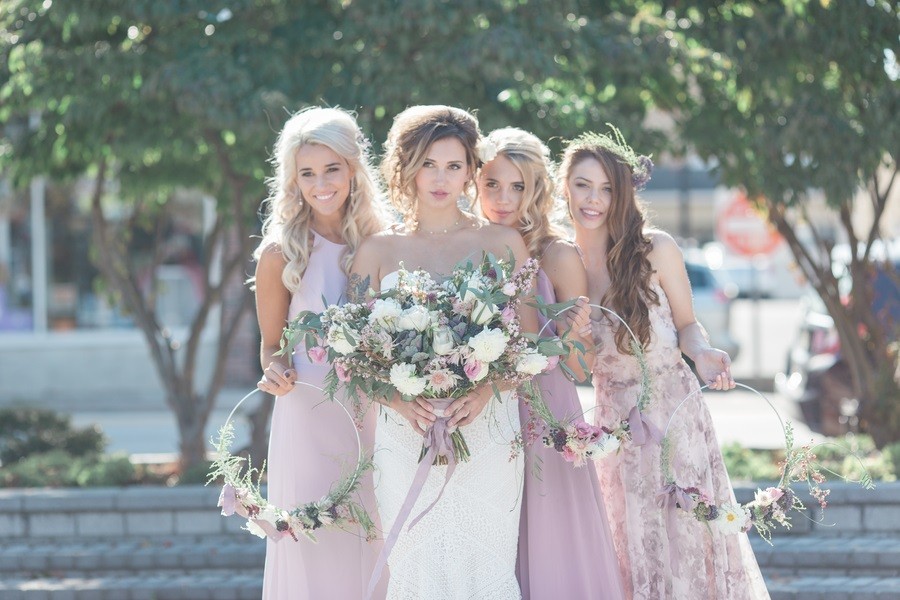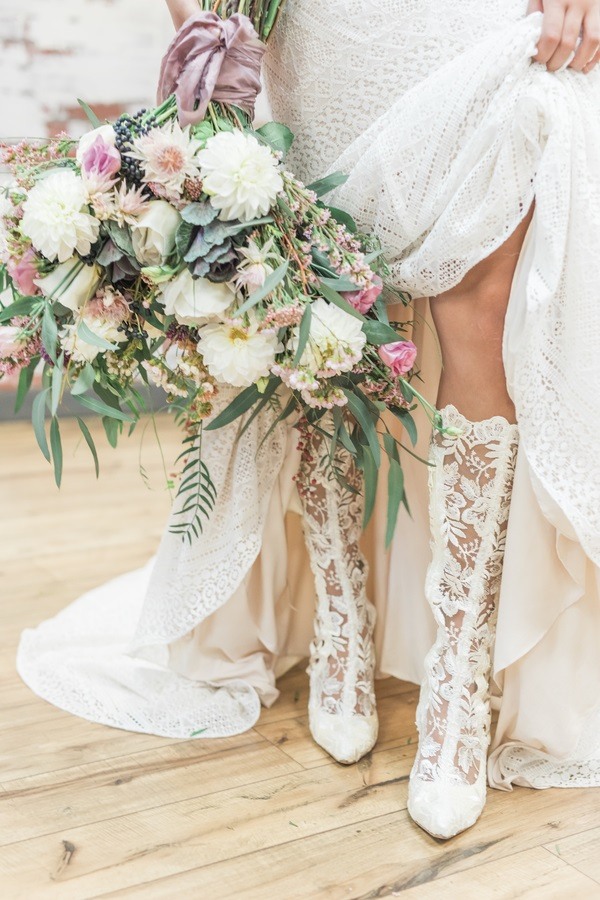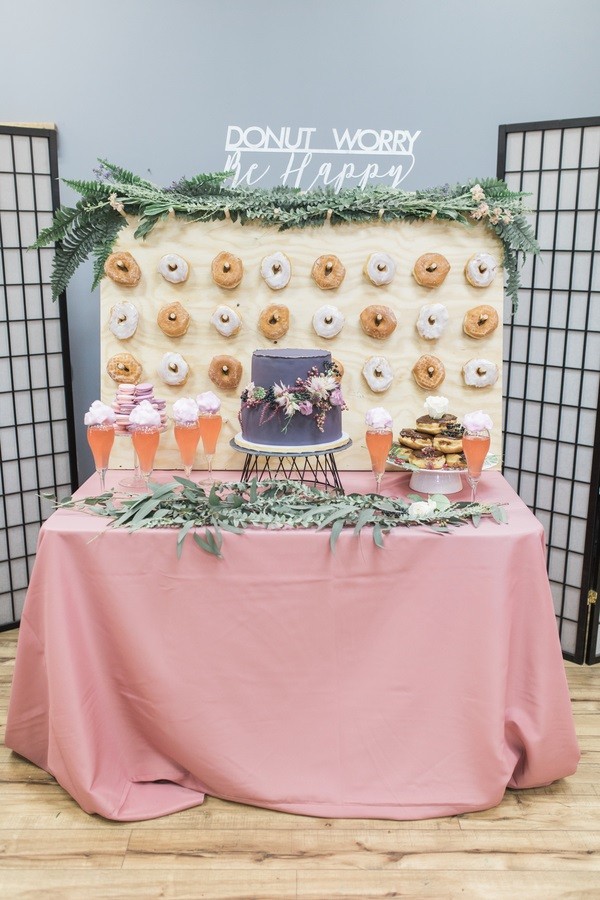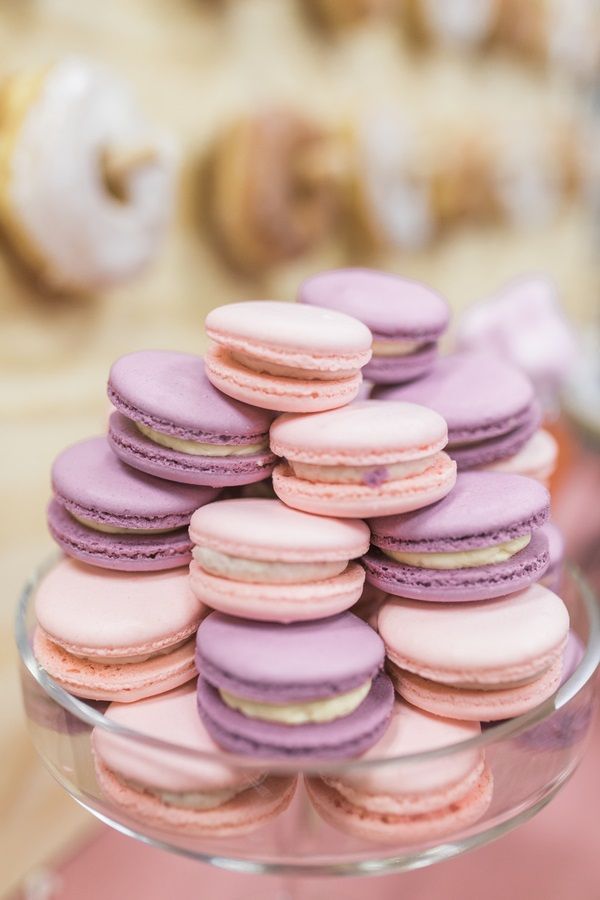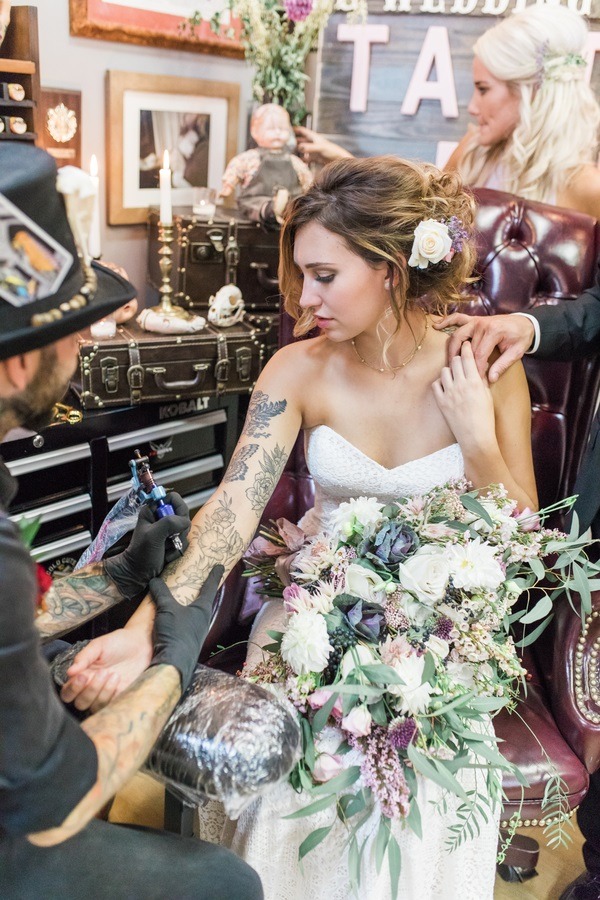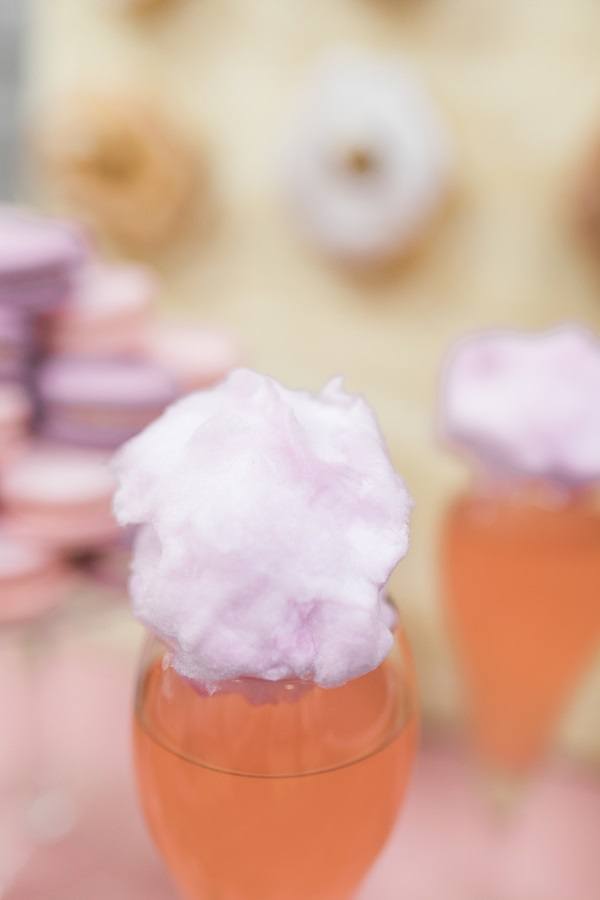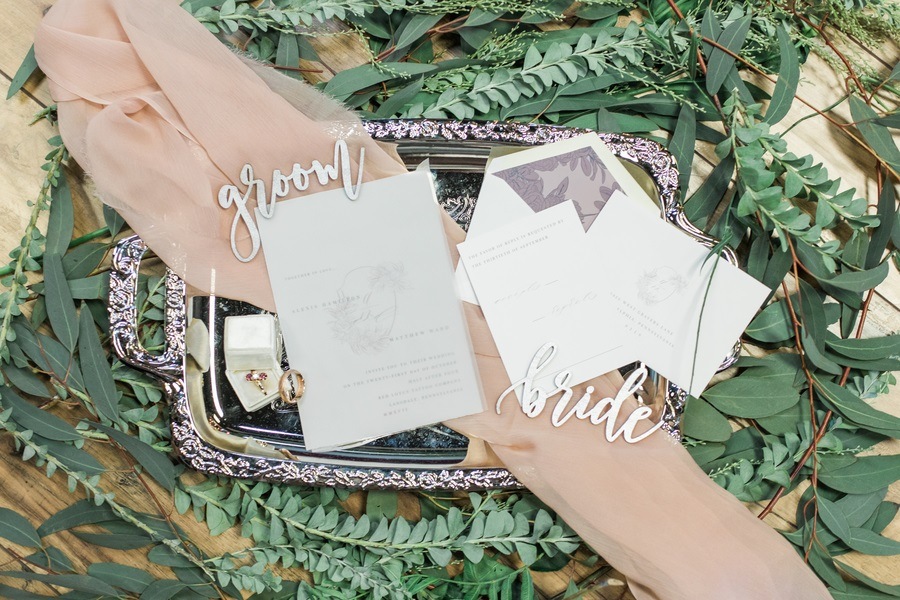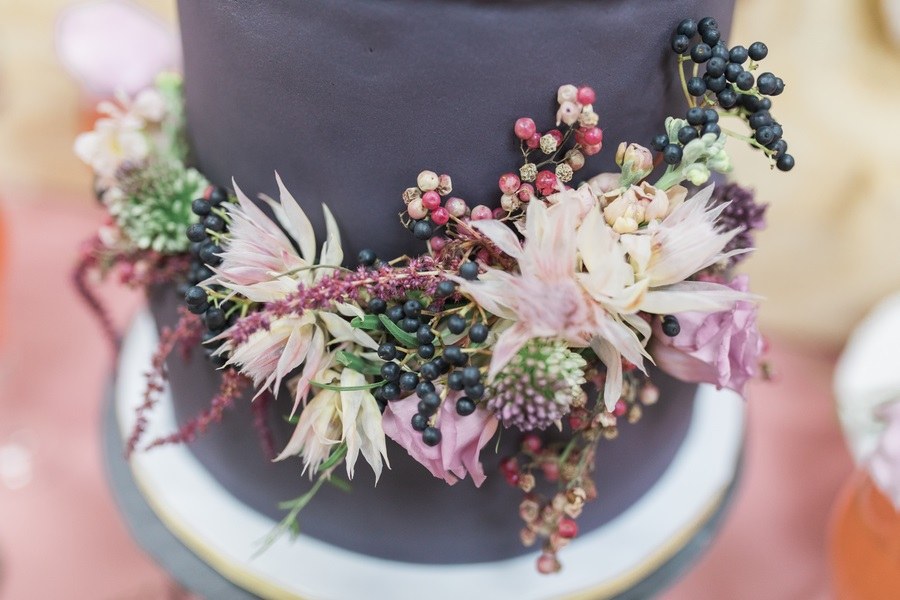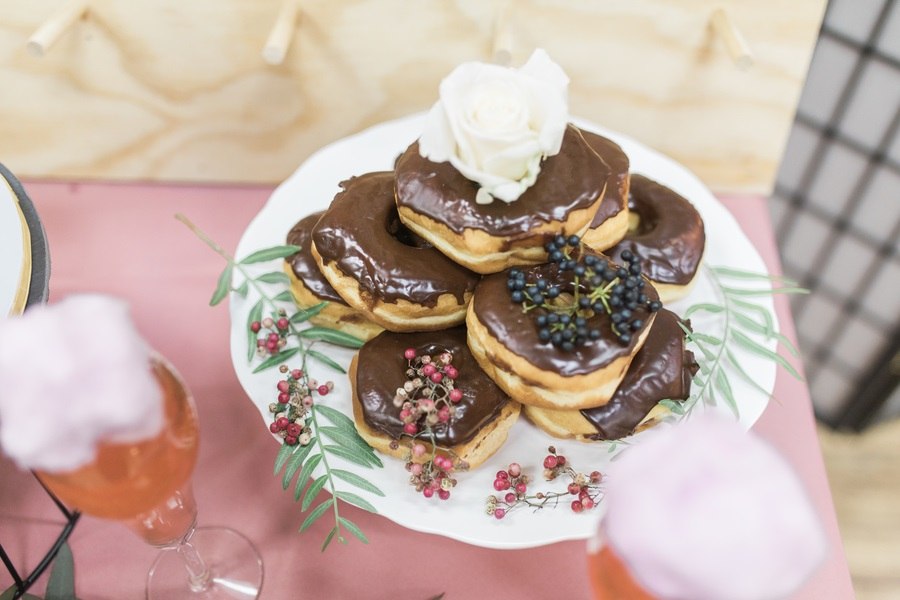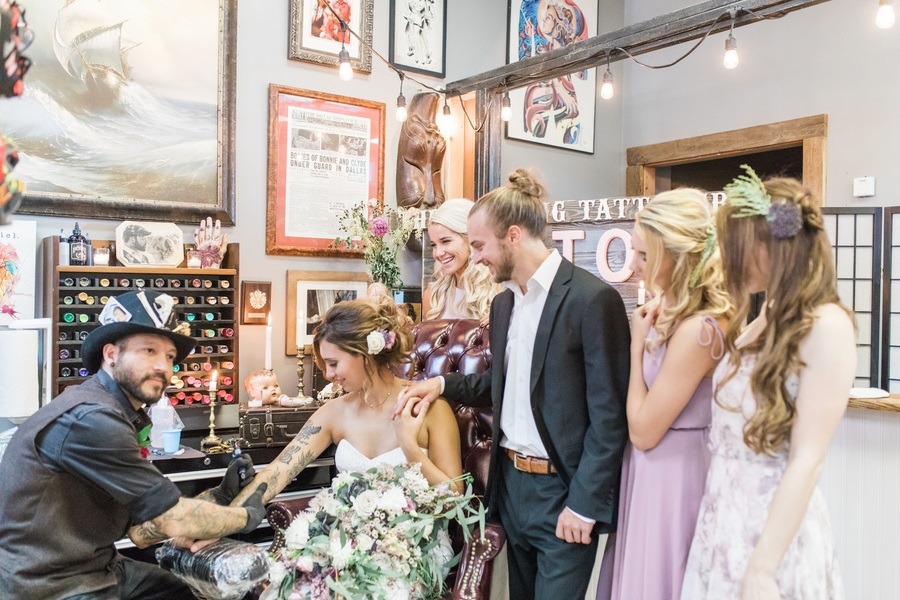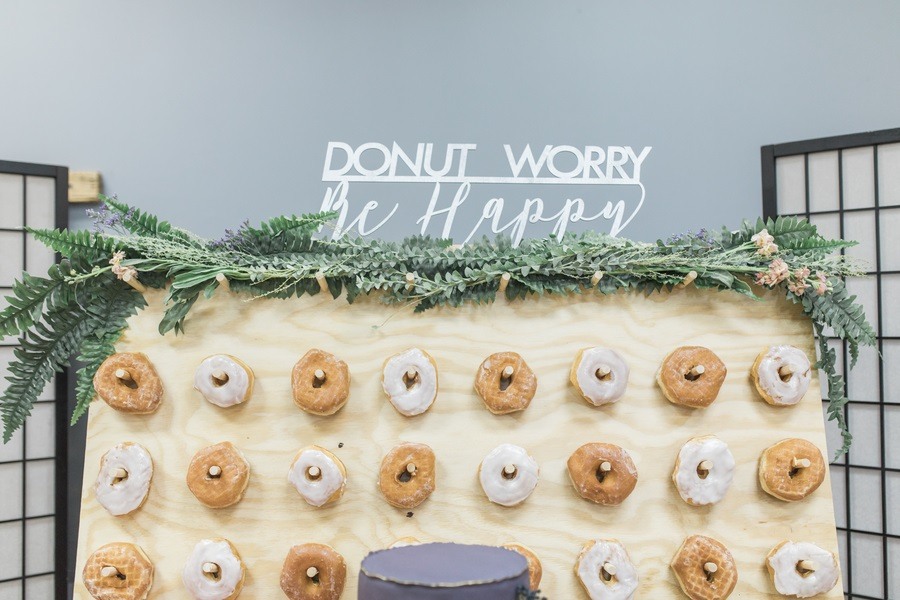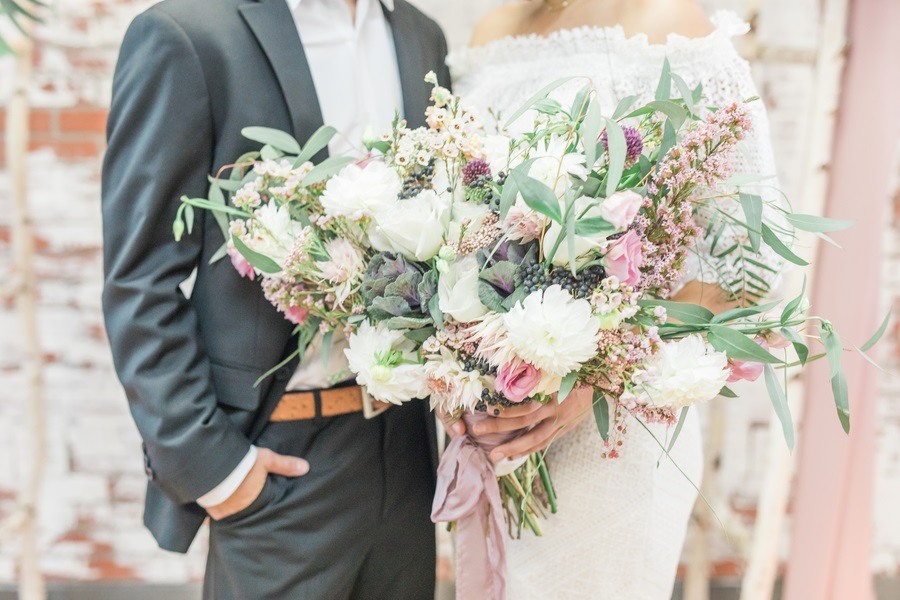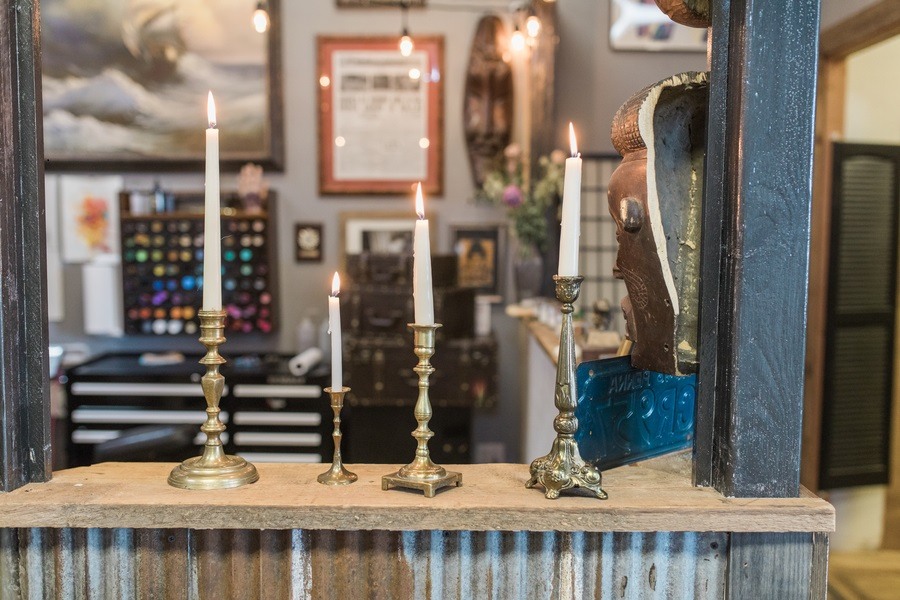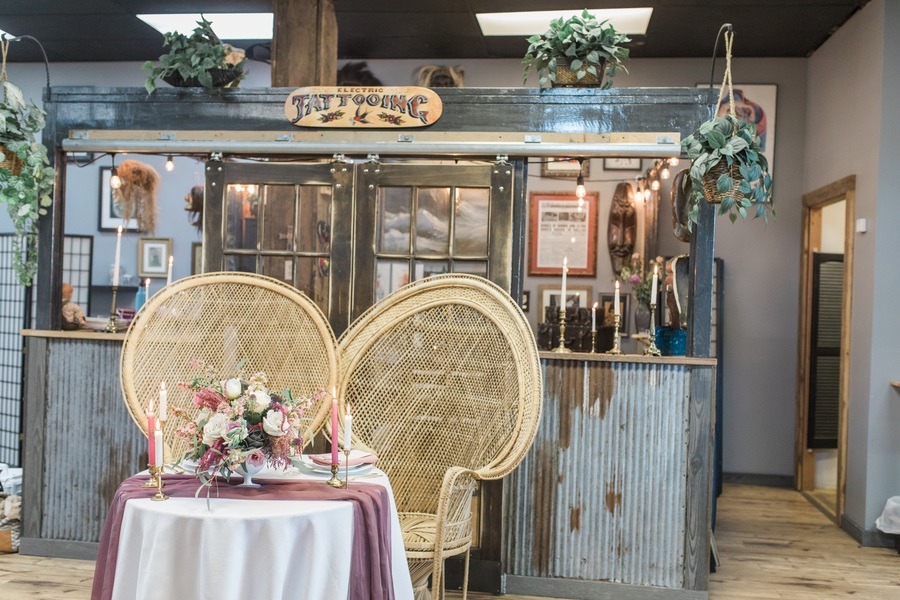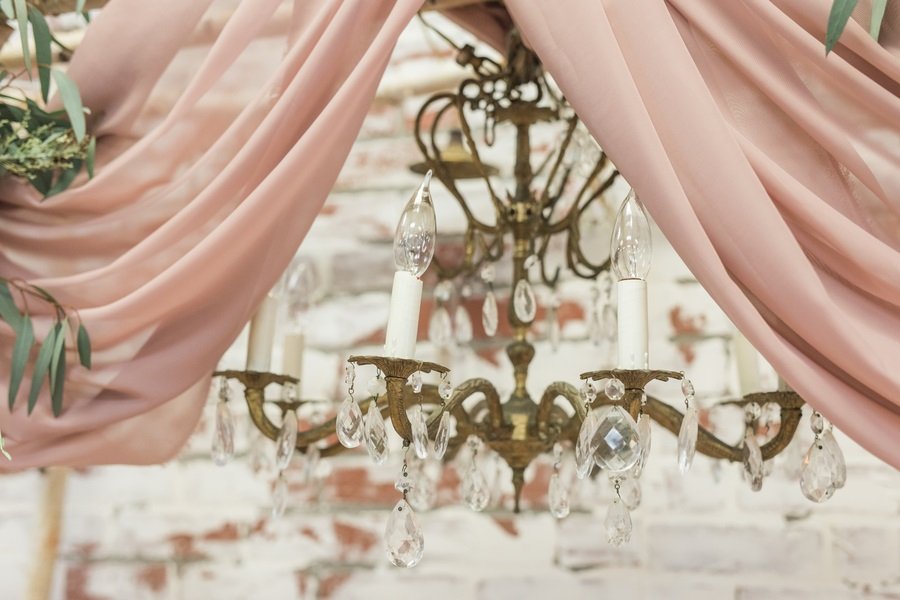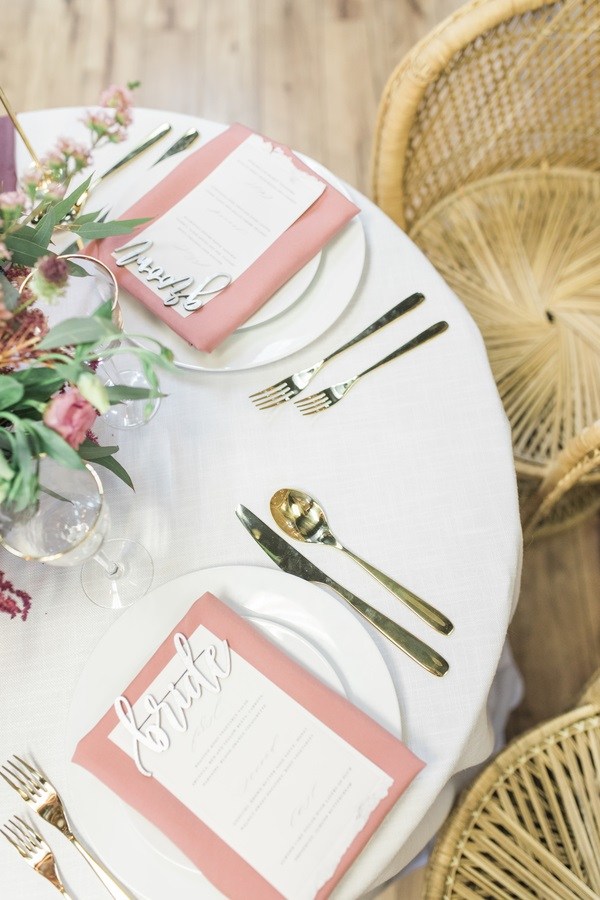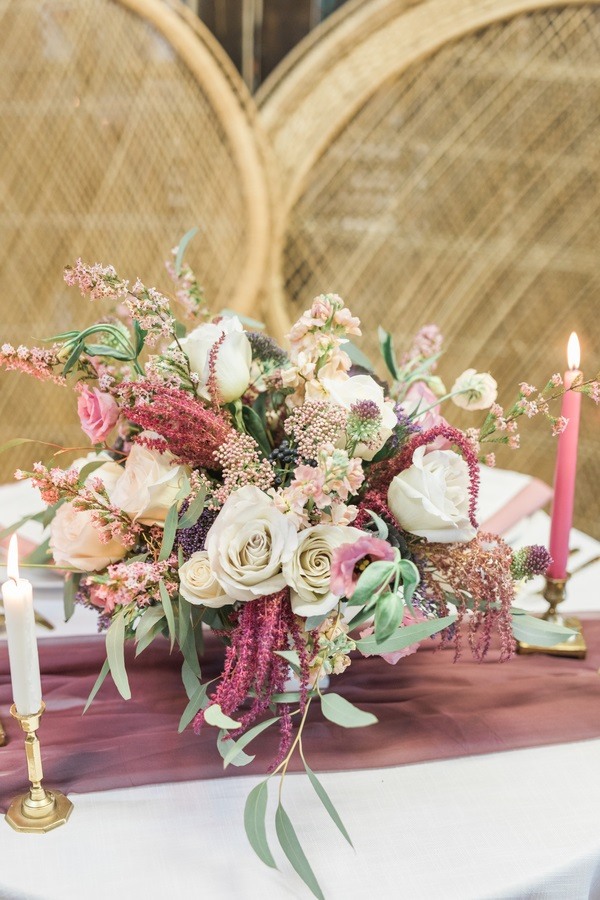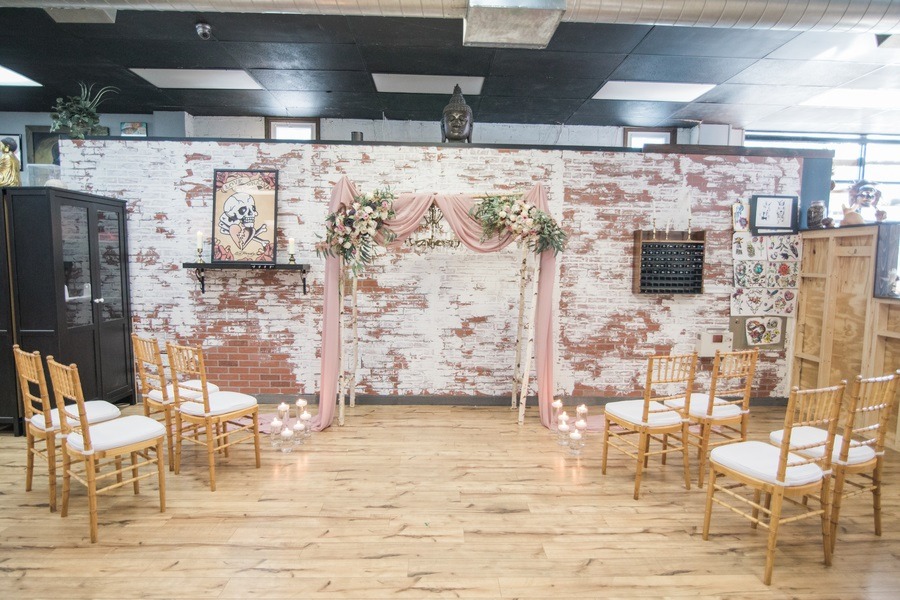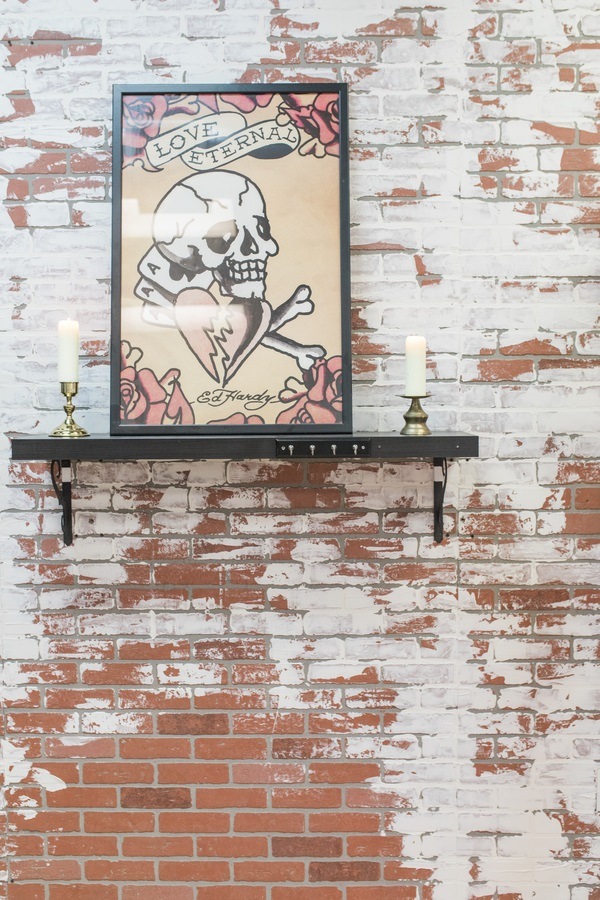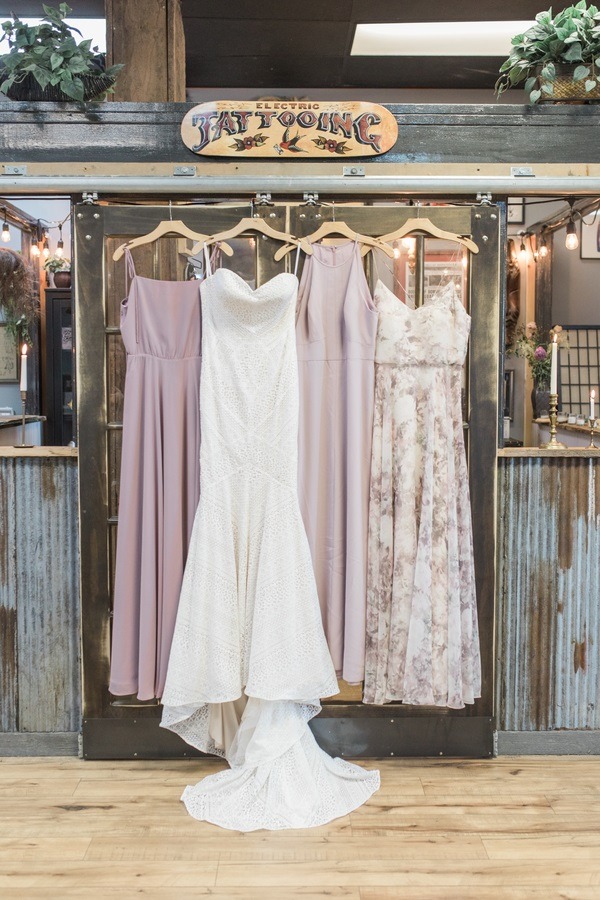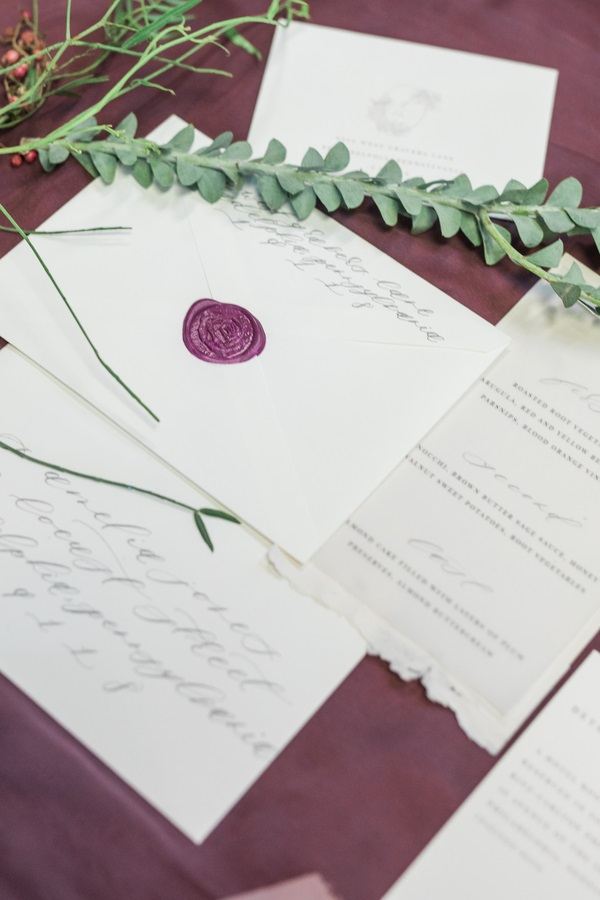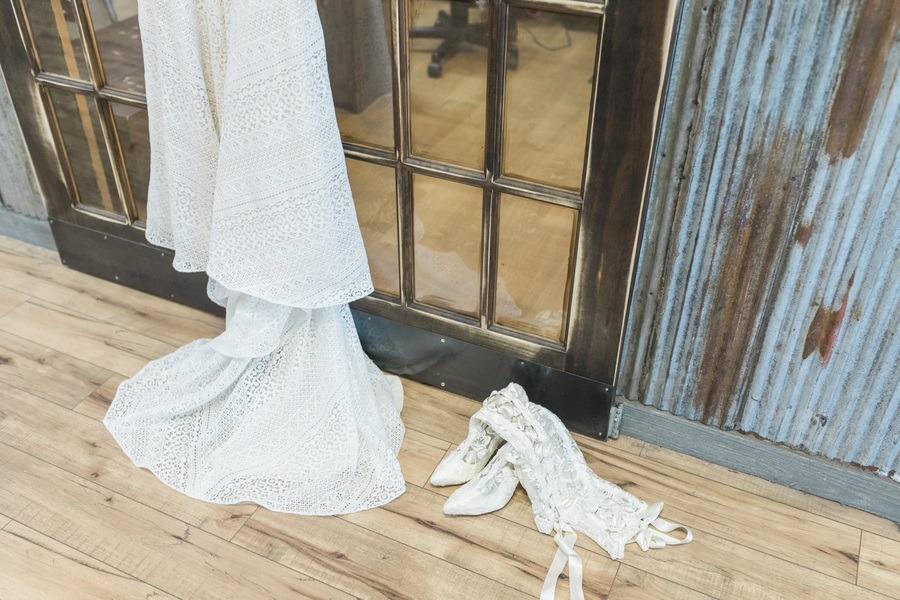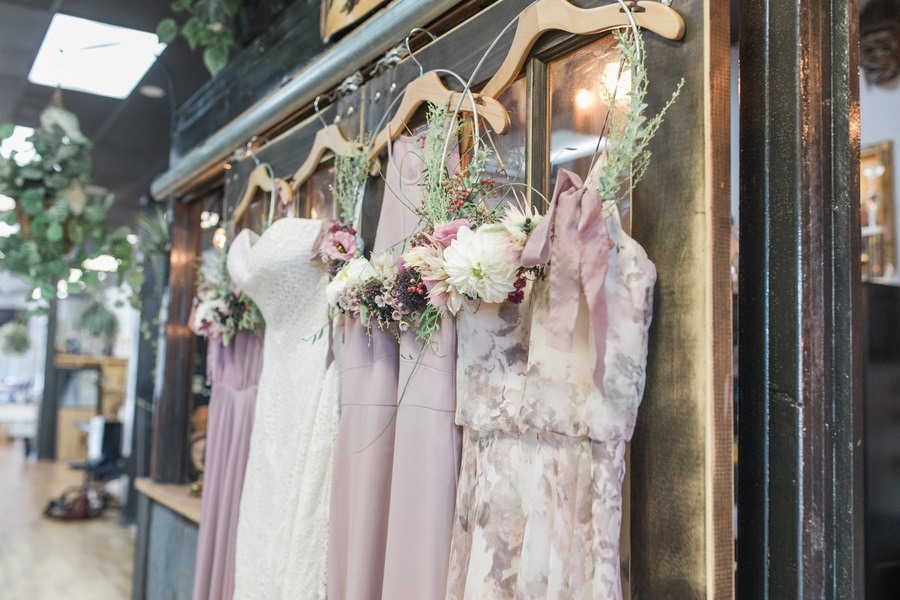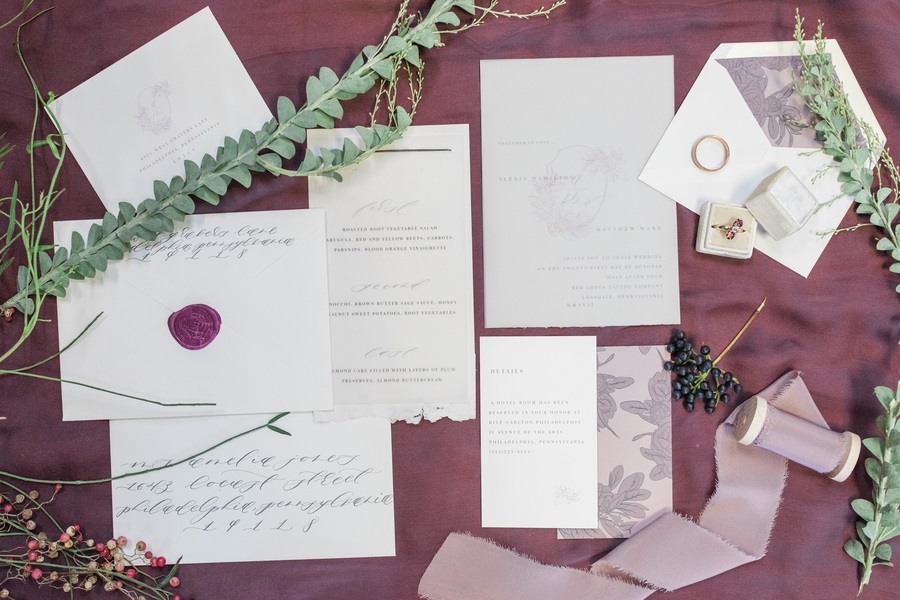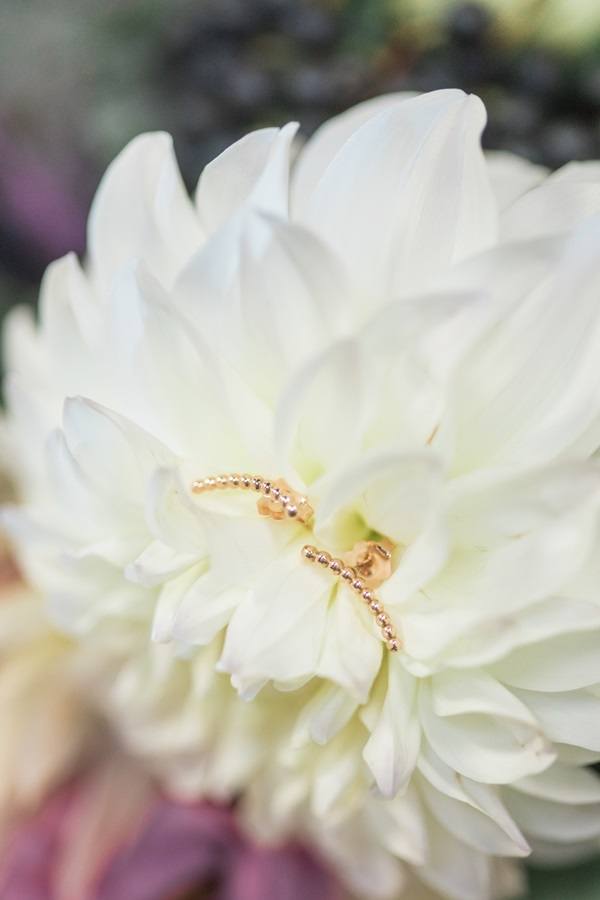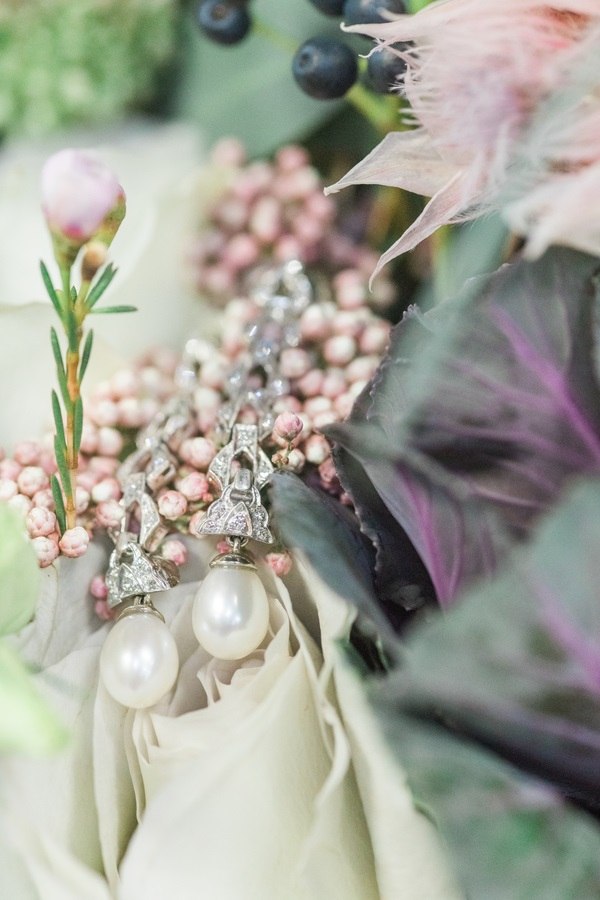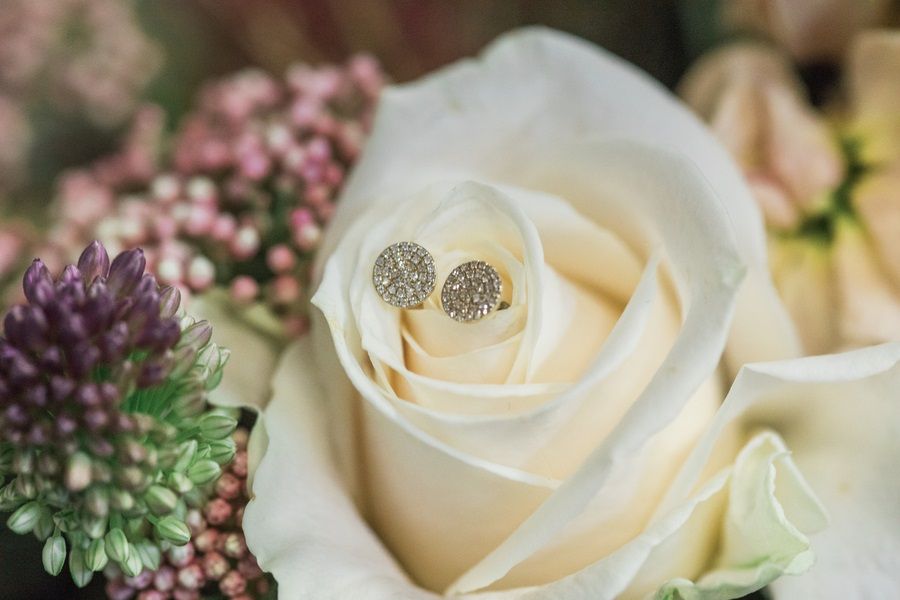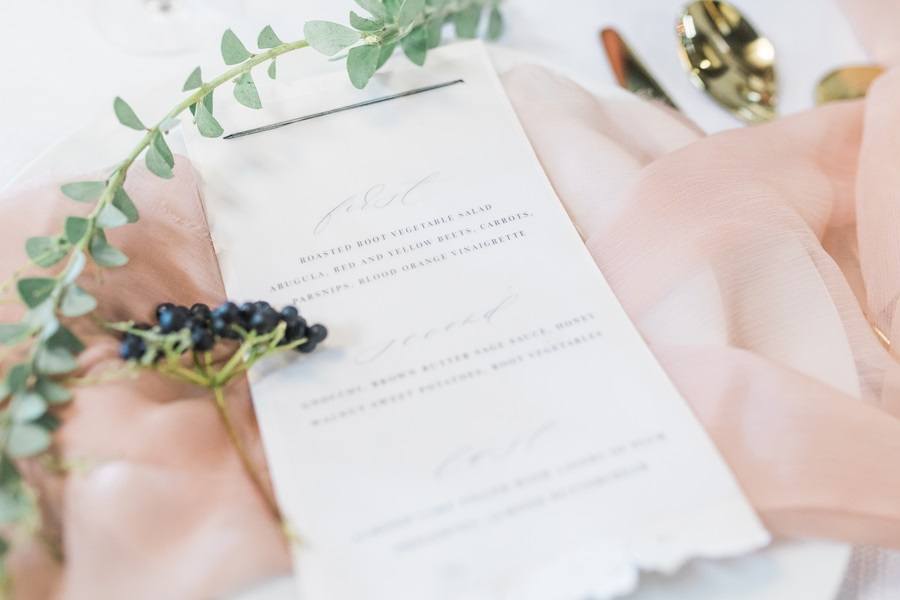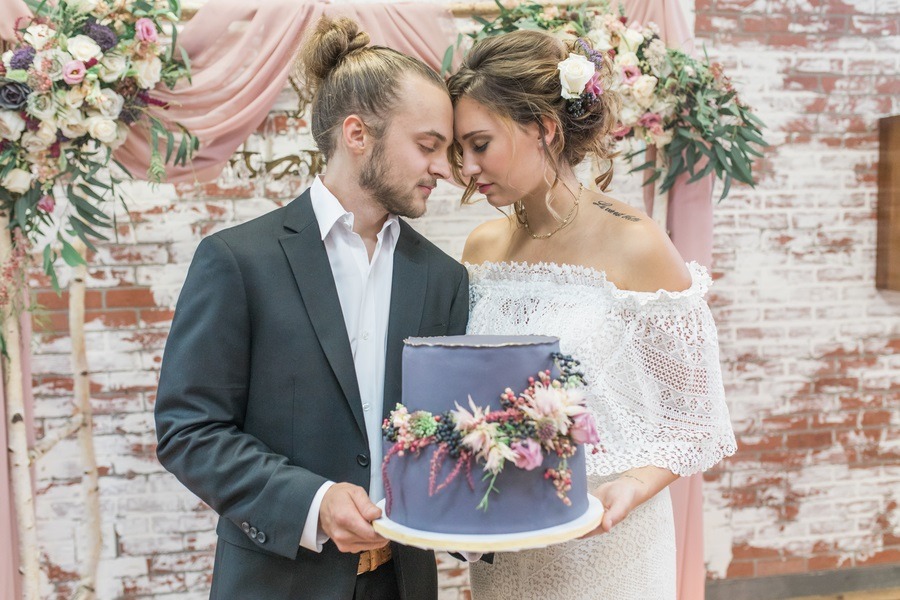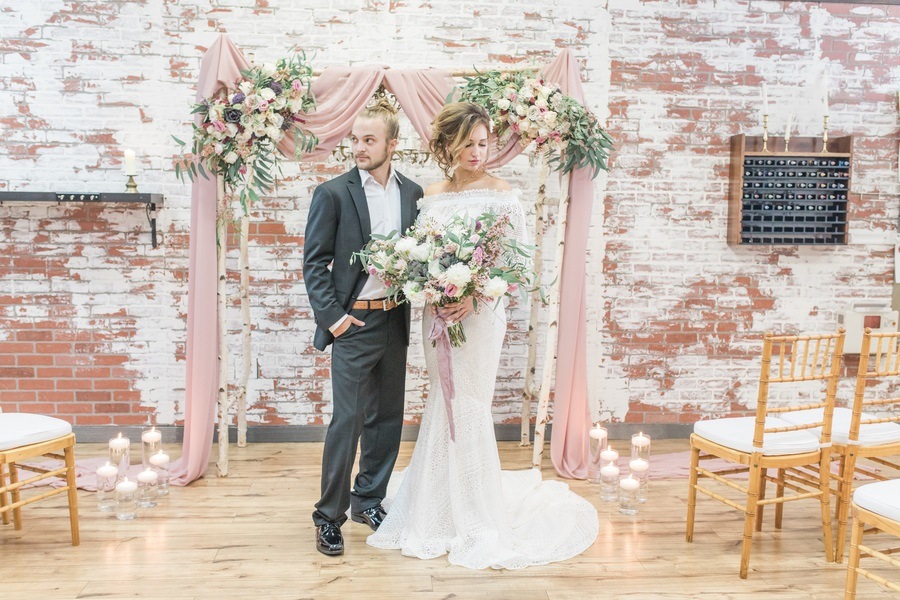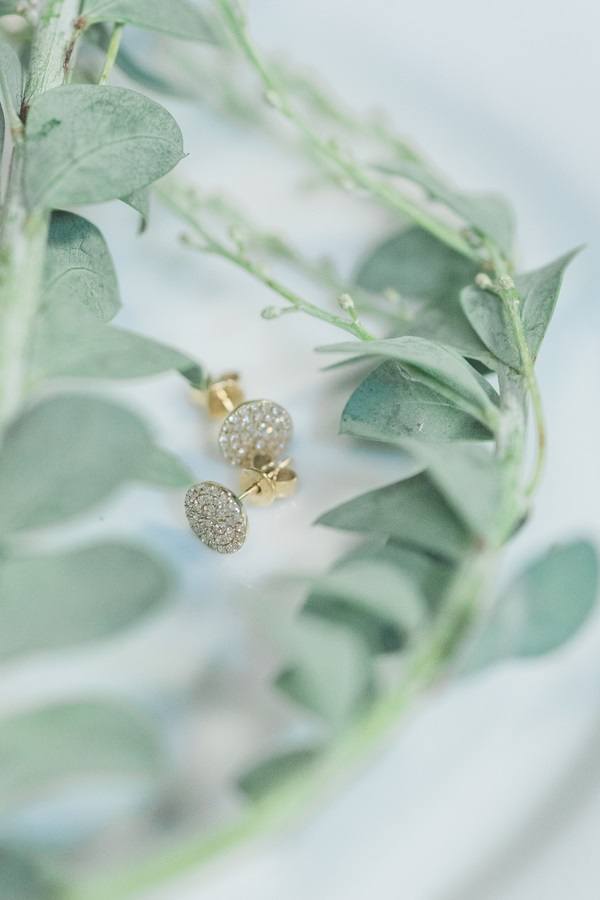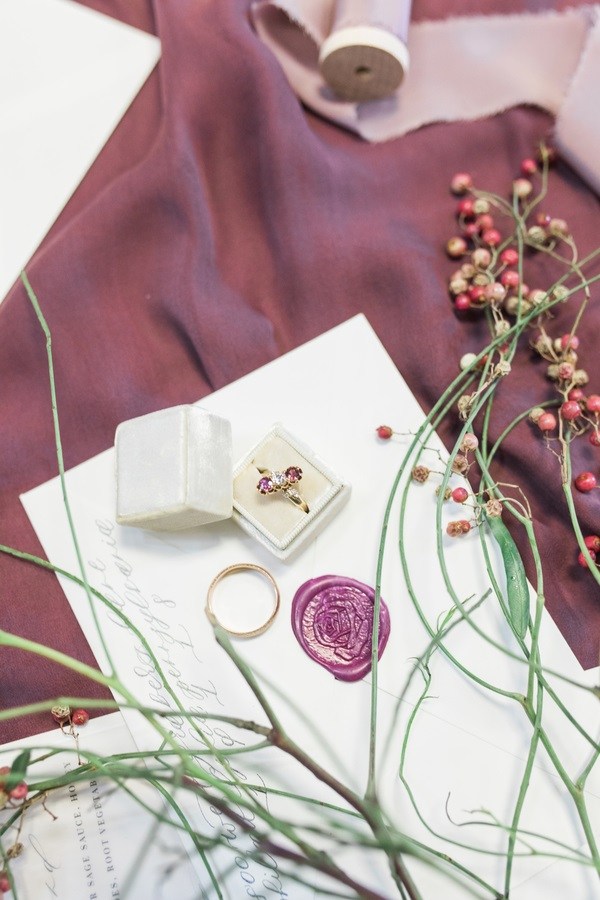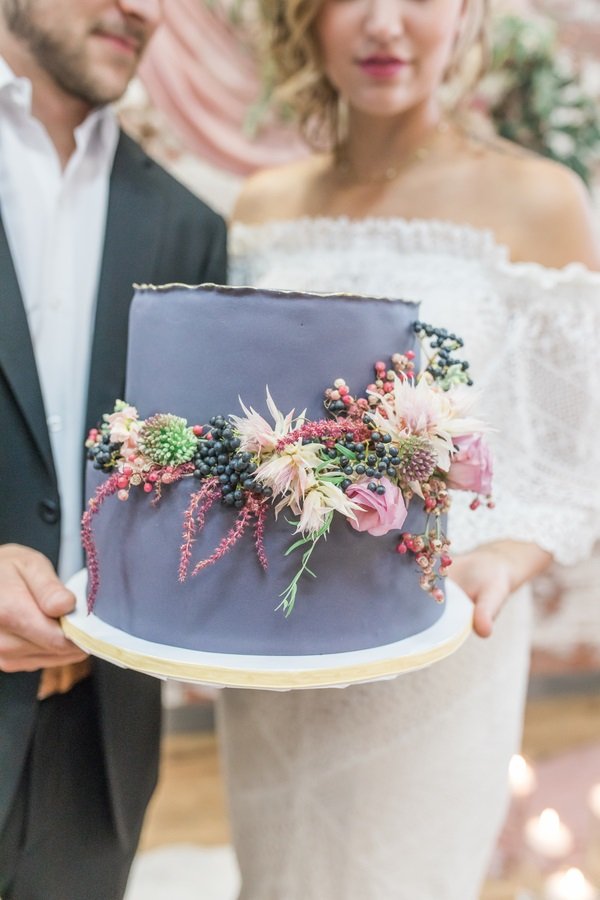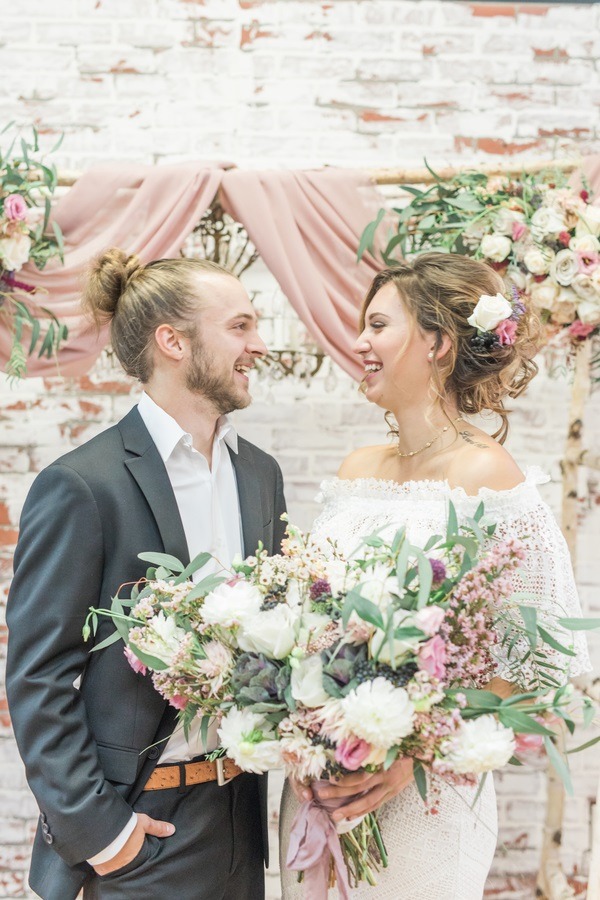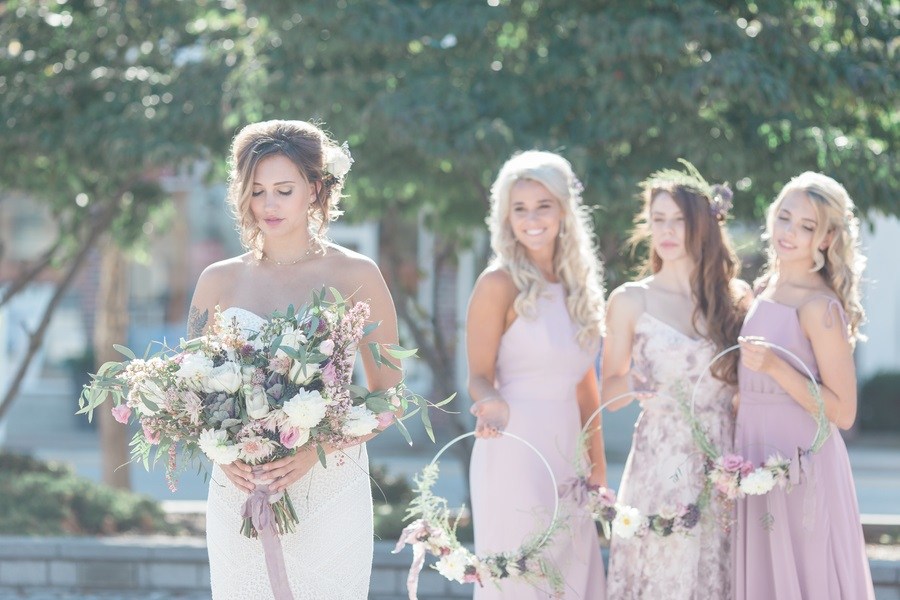 Did you like this alternative tattoo wedding shoot?
If you loved these photos as much we did, then we're sure you'll enjoy this feature we posted last week; Incredible Boho Wedding Ideas That'll Inspire Any Bride-To-Be. Enjoy!