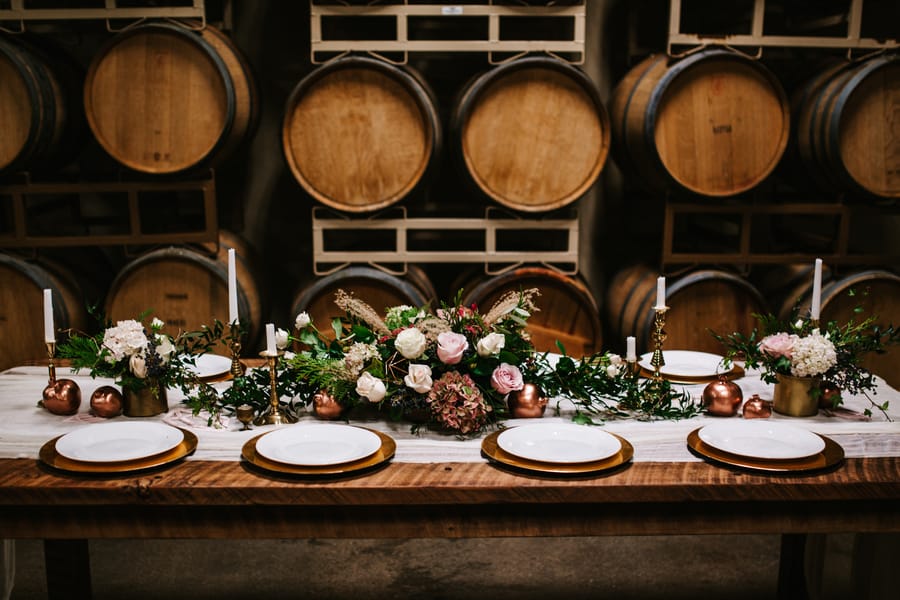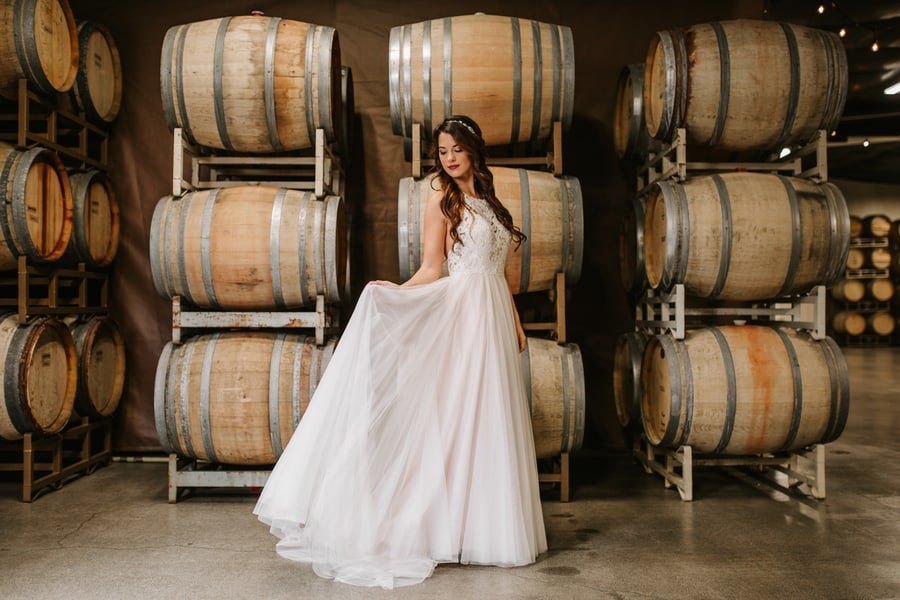 From the wood textures of the wine barrels and the industrial style venue to the softer elements of the hand-dyed cheesecloth runner & floral table scape; we chose elements that were both romantic and masculine representing both bride and groom. The historic copper still inspired us to incorporate gilded pomegranates and copper geometric shapes into the decor as well. Further inspired by the 2017 Spring Pantone palette of Kale, Hazelnut and Dogwood we incorporated soft, neutral tones and touches of greenery.
Romantic, timeless and attainable were the focus of the design meaning we wanted to create a table scape that was realistically in reach for most couples.
We all enjoyed adding the elements to this shoot collaboratively, and hope you enjoy as well!