Engagement is a ritual that binds two souls together. The couple gets one step closer to the wedding. Engagement is seen as a special ceremony around the world that made people wanting to buy the most alluring, charming, and gorgeous engagement rings for their partners.
Shopping for the engagement ring can be challenging as most couples don't get what they are looking for. 
Also, there are several factors to consider like the color, stone shape, stones, setting style, and the most above is which styles are trendy and budget-friendly. 
According to CNBC, Millennials spend an average of $3000 on an engagement ring. 
I hope that shopping for the perfect one will become much easier with this guide.
Be Careful About the Four C's
Remember one thing for sure, whenever you set to buy an engagement ring, keep yourself updated with the four C's. 
What does ring cut mean? It means the ring shape or style. Your selection matters a lot in this process. If you are not careful regarding this, you might pick the poor cut while looking for excellent.  
You might be thinking, why is cut or shape matters this much? It matters a lot because the special occasion has to be filled with a special ingredient, and that is the ring.
You have to selective when getting the diamond cut into shape, for instance, oval or pear to get the maximum bling. 
Most of the readers are already aware of this, but some aren't aware and must see that diamond's size or weight is always measured in Carat. It would be better if you will be a little selective about the carat choice according to your budget.
Mariah Carey is on the top celebrity with 35-carat bling from ex-fiancé James Parker. The estimated cost of that ring is $10 million. 
Clarity is another integral part that must be checked and examined with great care when buying the engagement ring. 
Even the most perfect looking ring could have flaws like tiny black or white flecks that occur naturally for decades. These clarity check-ups seem minute, but it's your special occasion, and any flaws aren't acceptable.  
Diamonds are available in several colors like yellow, pink, blue, or chocolate, but the colorless are considered the most romantic. Color is ranked on a scale, and the most expensive is 'D,' which has no color. The more saturated the diamond, the more expensive it is. 
Pick A Trendy Shape
While making a checklist for engagement or wedding, make sure to discuss every detail with your partner, and the ring is no exception. 
The next inline tip is to get familiar with the shapes and know which shapes are in trend.
Round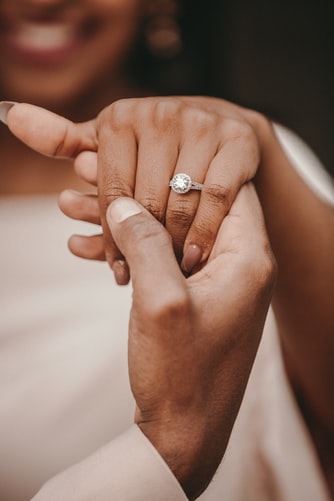 The round shape is the most sought-after and the most picked one shape. It is also the most exquisite shape which highlights and tells about the diamond's brilliance. The more common this shape is, the more options you get. From a custom to a brand new wedding/engagement ring or a pre-owned engagement ring, you will always find something of this shape that would fit the dream ring for your wedding/proposal.
Because of its brilliance and grandeur, it is also considered as the 'American Ideal Cut,' only because it gives the maximum shine and is a source of compelling beauty at the same time. 
Pear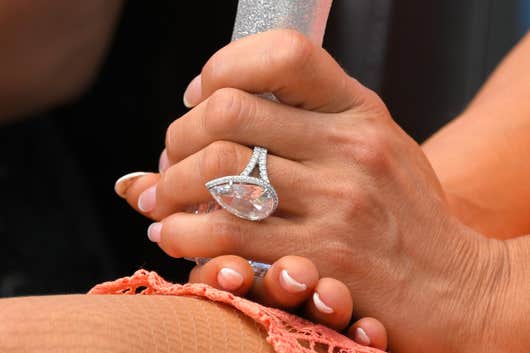 Pear-shaped diamonds were extremely trendy last year. One of the reasons for being fashionable is that the increasing number of celebrities were spotted wearing pear-shaped diamond rings like Cardi B, Paris Hilton, etc.)
The pear-shaped diamonds look delicate on light and thin band. They are highly captivating and are of great value.
Oval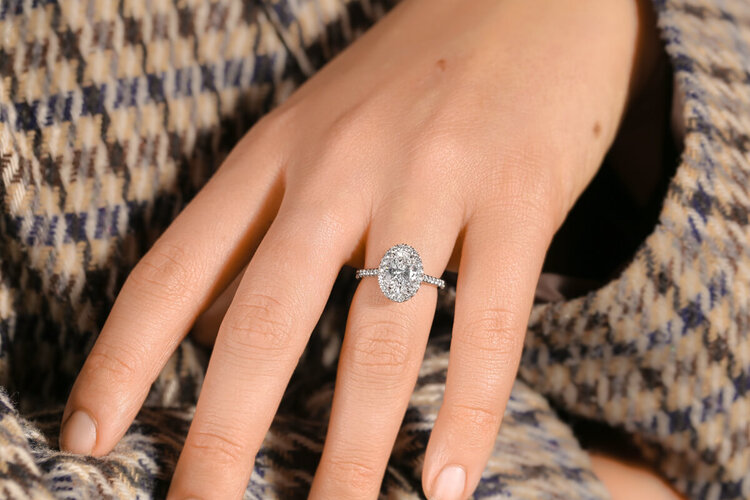 Oval shaped diamonds are in the limelight for years but tend to grow and leave round-shaped and pear-shaped far behind in 2021. Blake Lively has skyrocketed an oval-shaped diamond trend with her engagement ring worth around $2 million and of 12 carats flawless pink stone.
Ovals-shaped diamonds are in because it flatters the eyes and the high Carat makes them more eminent.
Best Engagement Rings To Buy In 2021
We have featured the seven best, and top trendy engagement rings that are super friendly with your pocket and are so elegant that they live up to yours and your partner's expectations.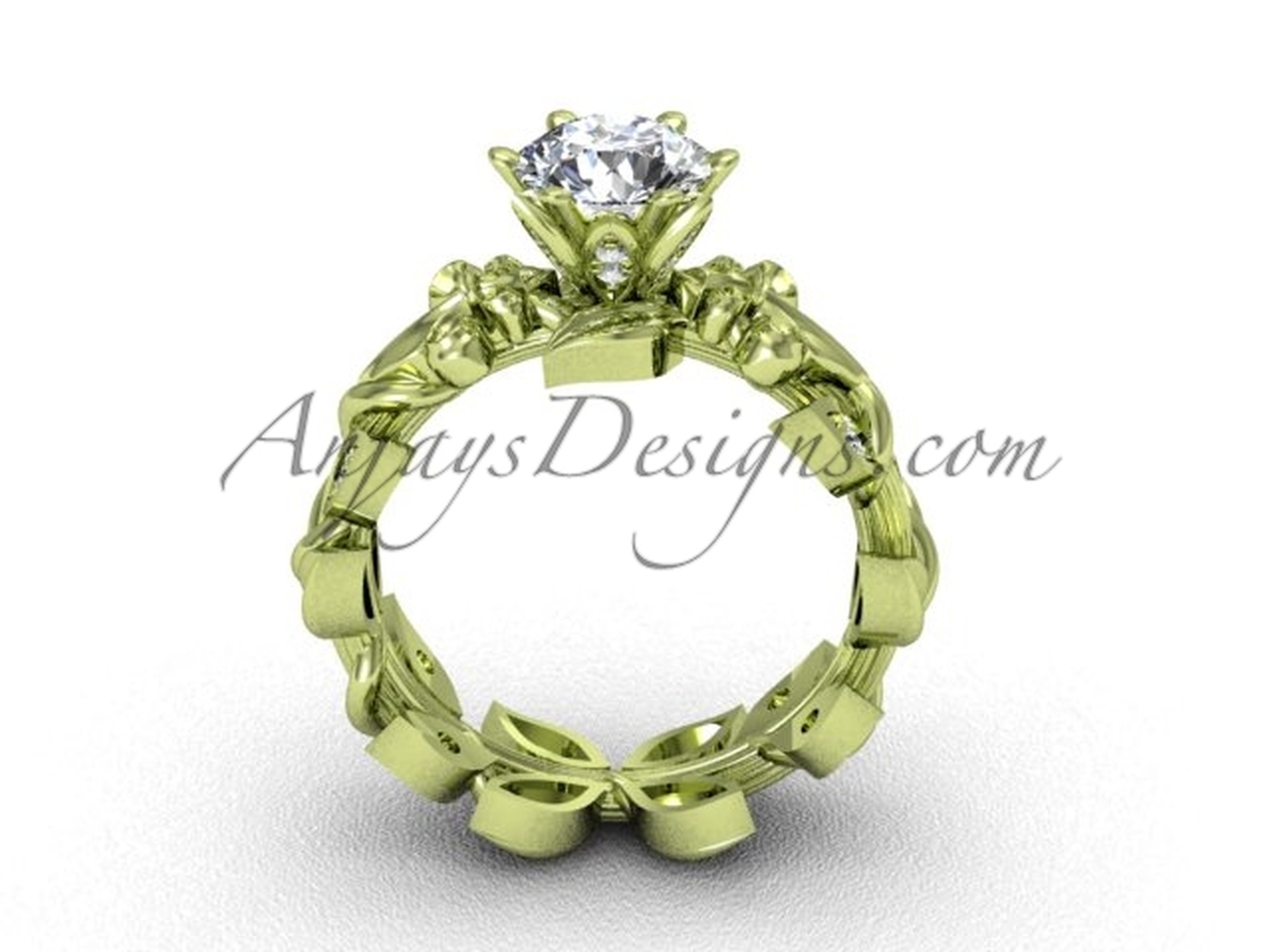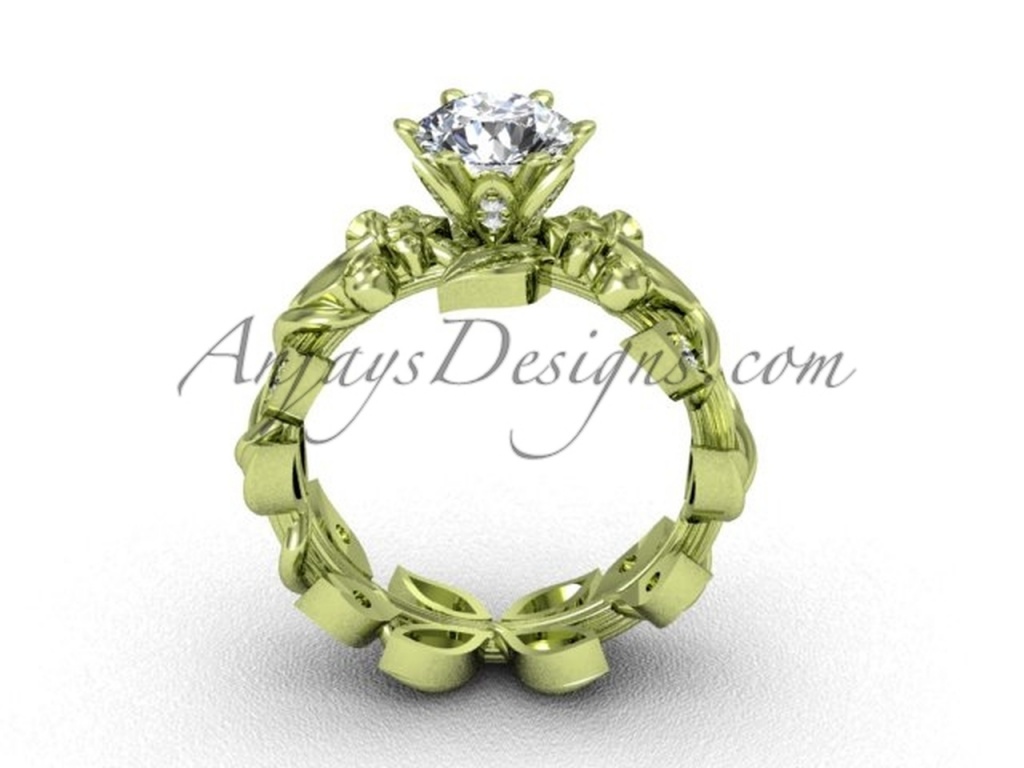 The first is 14k Yellow Gold Diamond Leaf and Vine, which has a center White Sapphire stone.
This ring would be an excellent engagement ring because of its uniqueness and different color options. This fine ring also gives you the liberty to have diamonds or gemstones. It is an in-budget ring with a price tag of $1,250.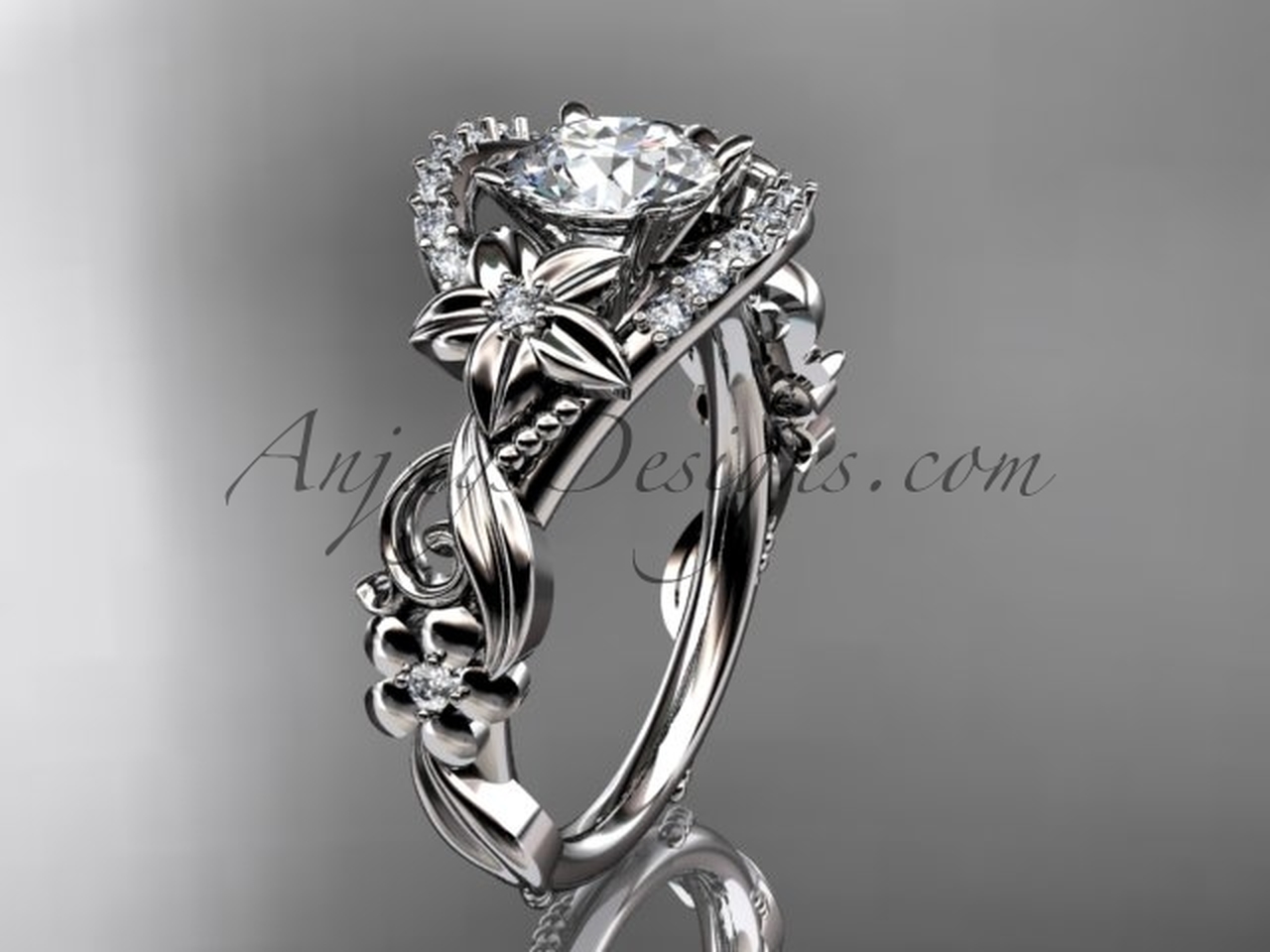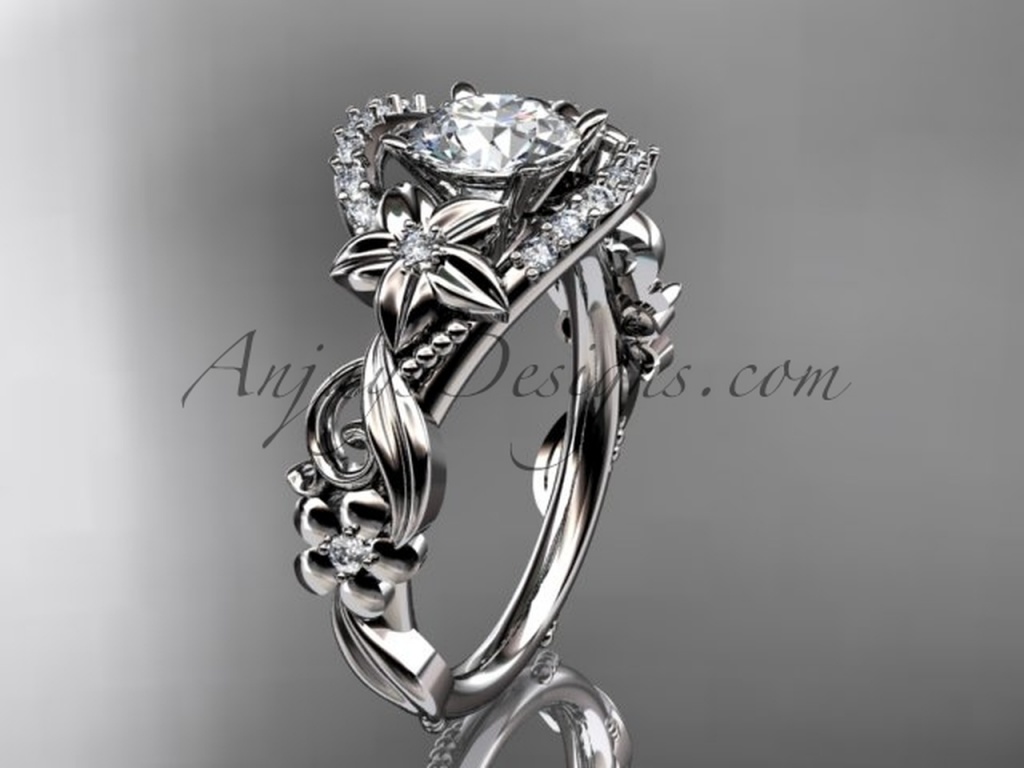 Next on the list is the 14k White Gold Flower Diamond with Charles & Colvard Forever One Moissanite Center Stone. This ring would be a perfect pick because of its sleek design. Price Tag of this ring is $1,725.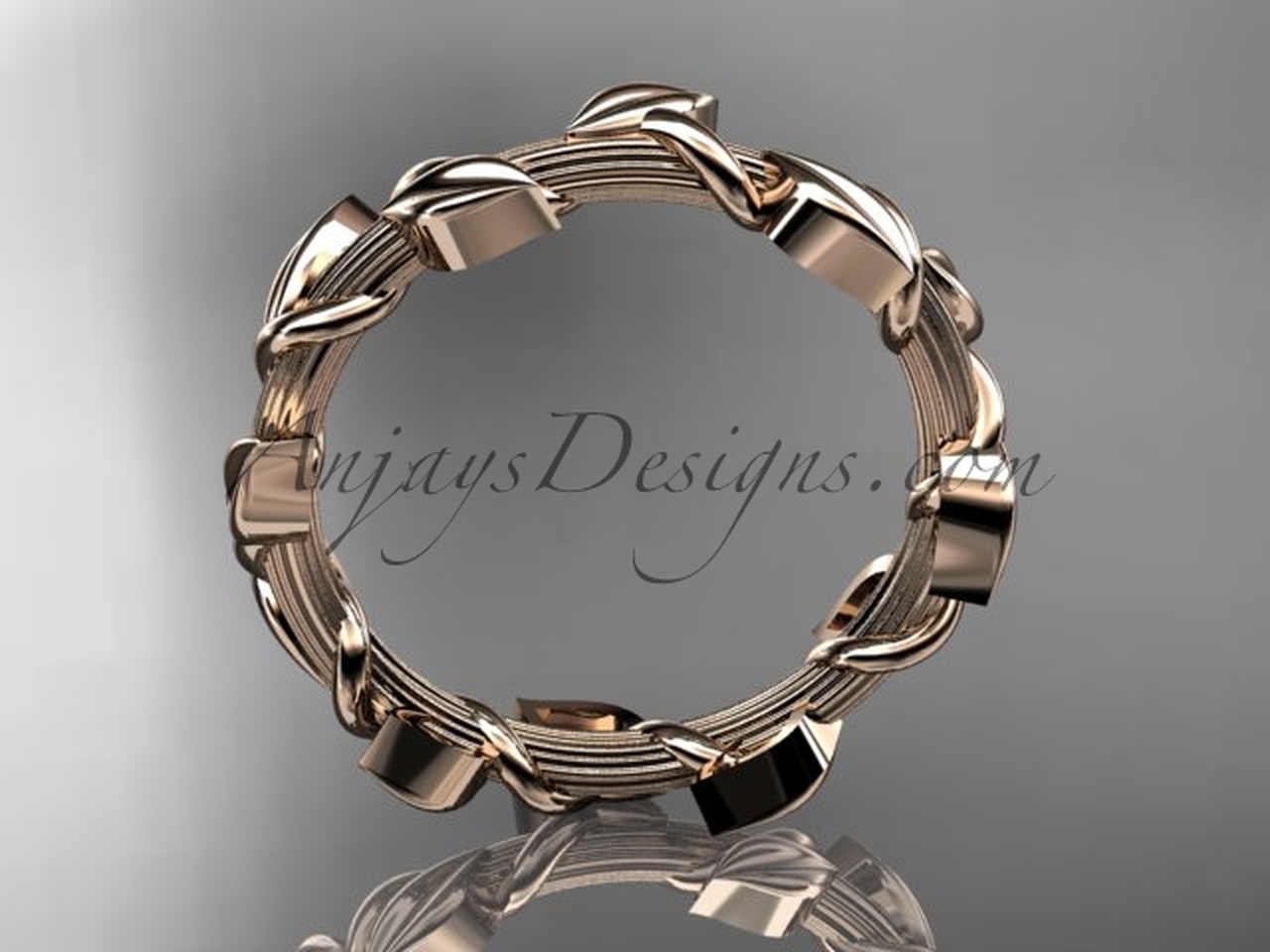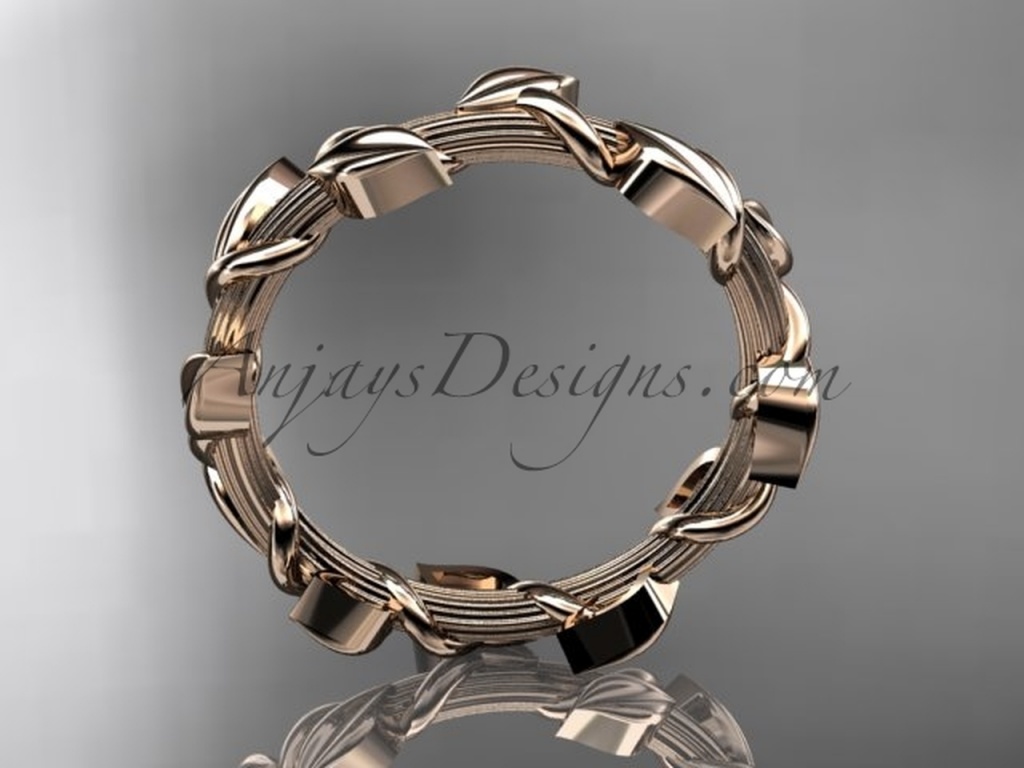 The alluring beauty of Rose Gold Leaf and Vine is another captivating 14k ring to look at. This engagement ring can be bought for $395 only.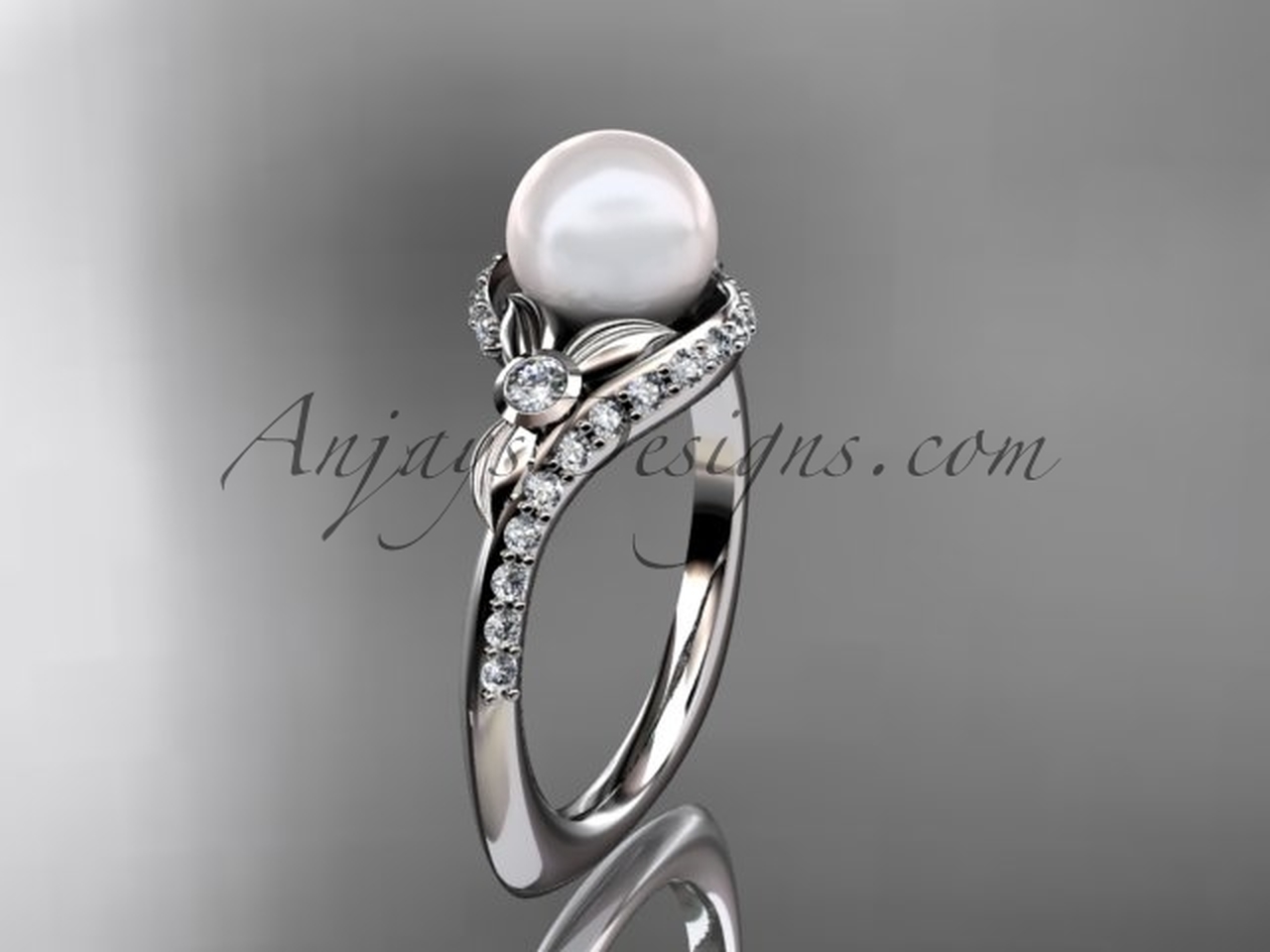 Are you a pear lover? Then this ring is just for you. This 14k enticing White Gold Diamond Pearl Vine and Leaf engagement ring is next-level, which is a perfect pick considering the beauty and simplicity. It has a price tag of $1,255.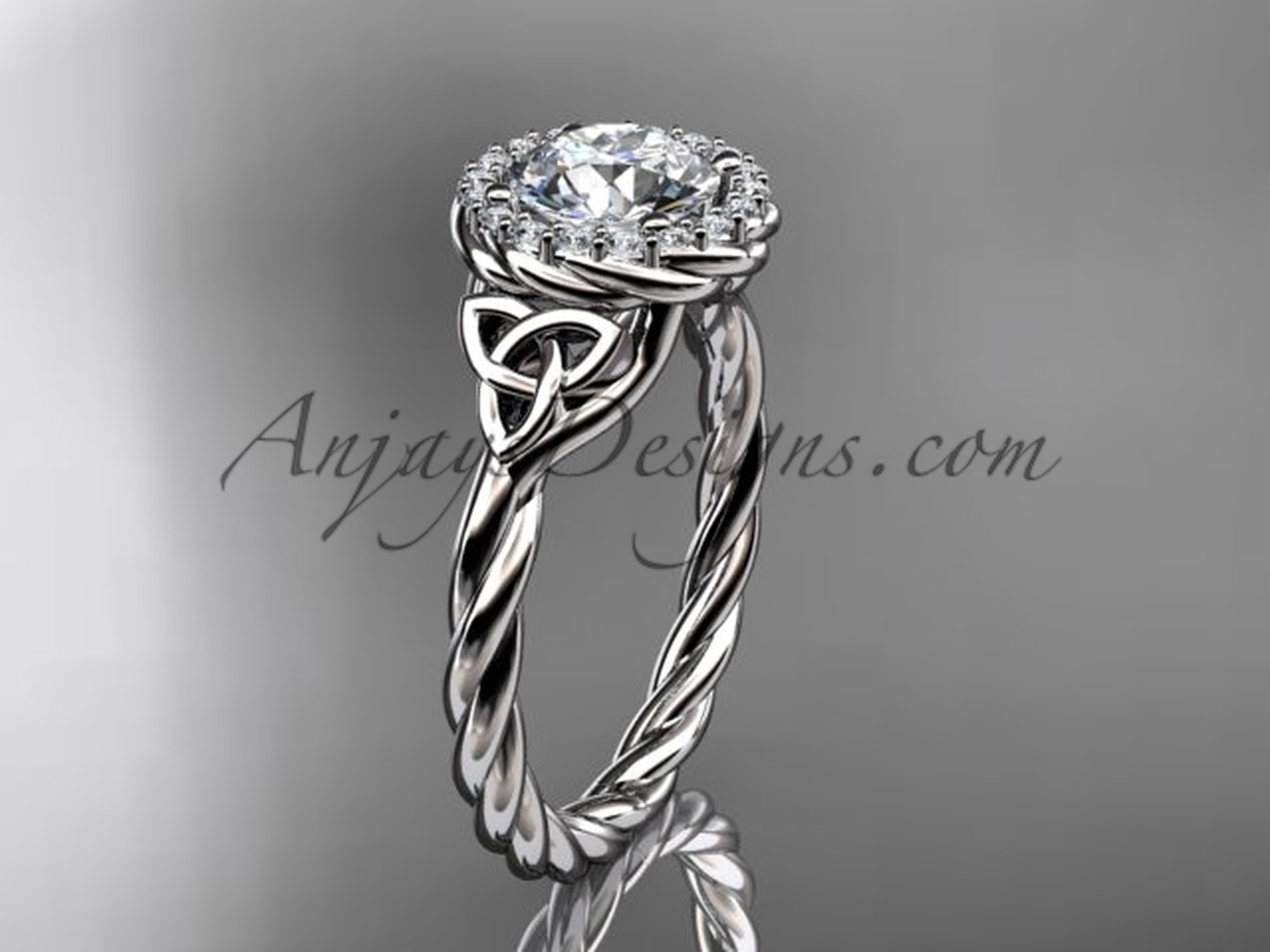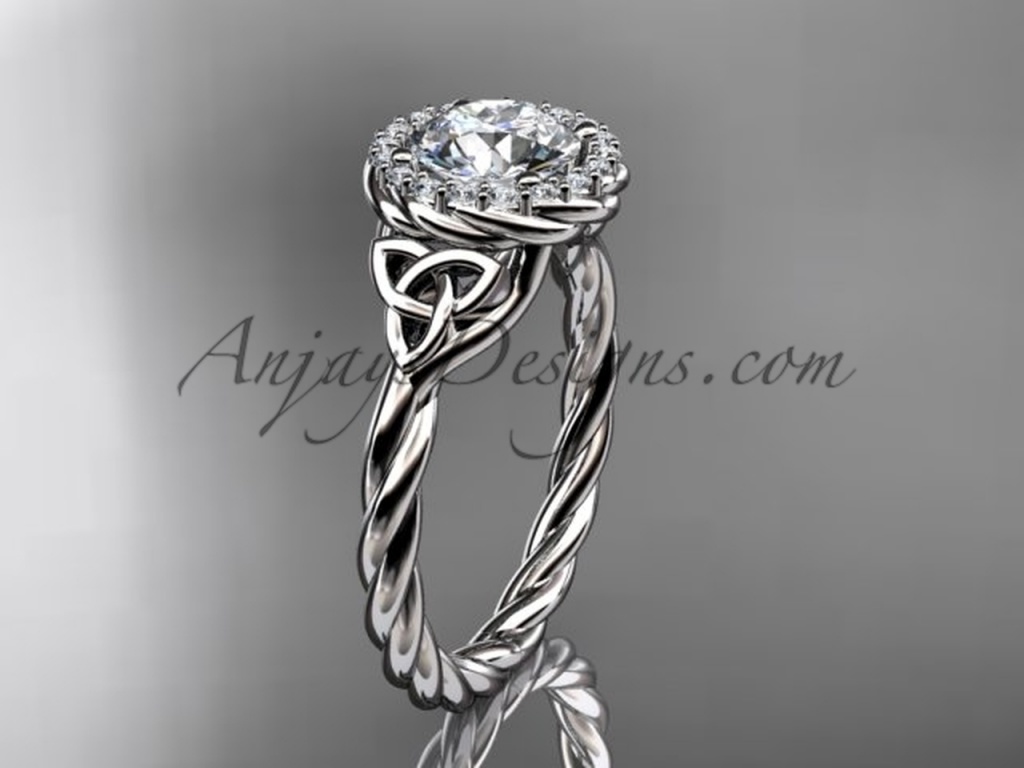 The Celtic beauty of 14k White Gold Rope has twisted rope, which is multifunctional for engagement and wedding purposes. The price tag is $1,395.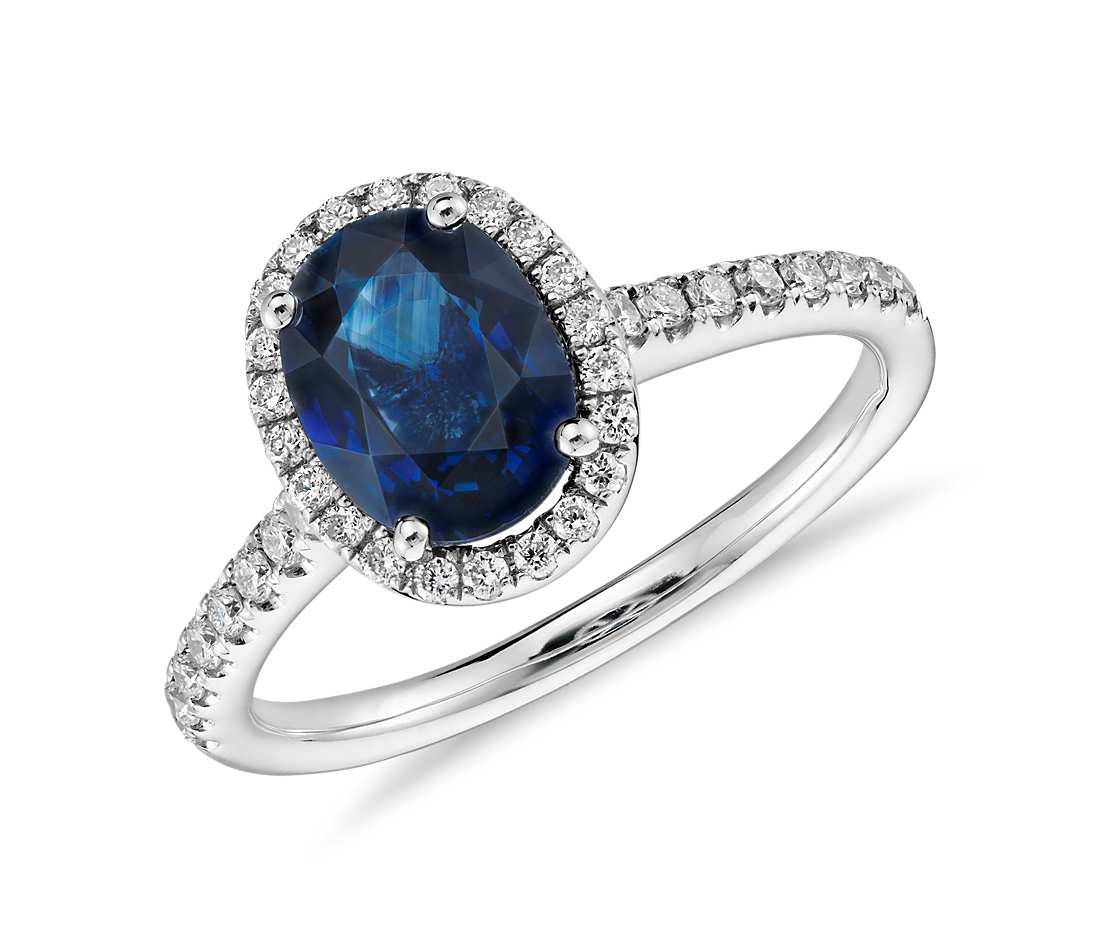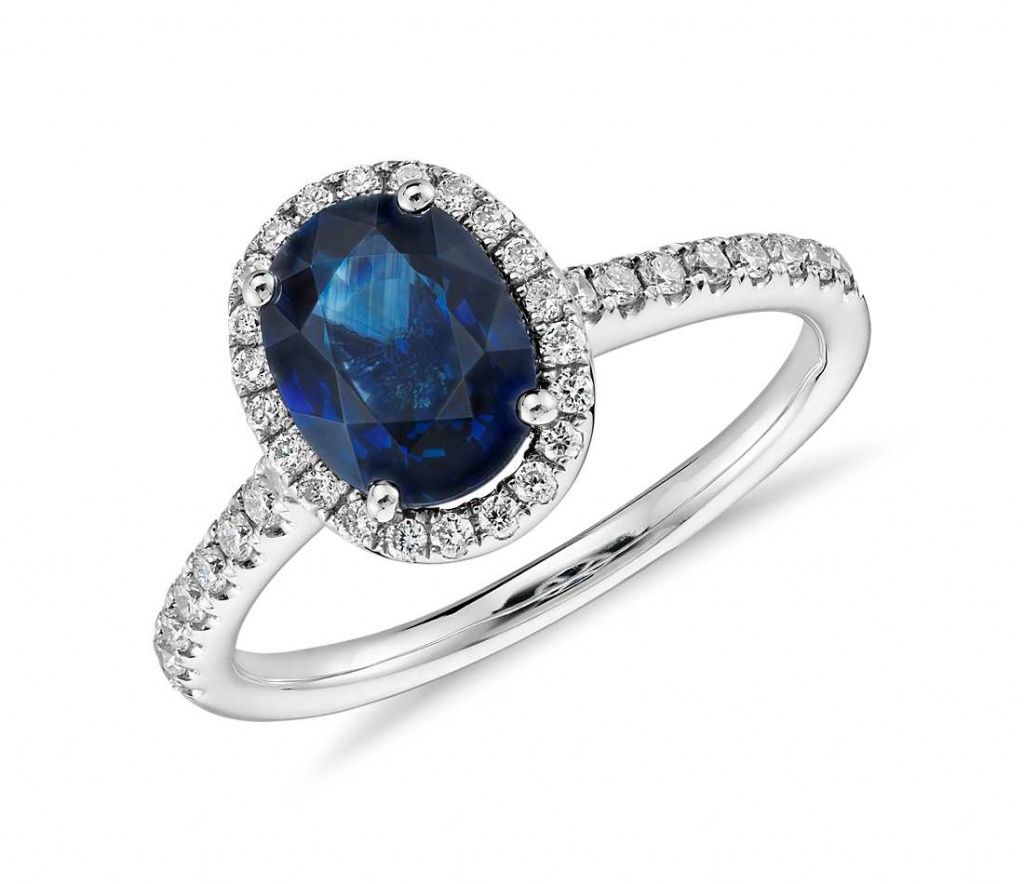 If you have a love for Sapphire stone, then this Sapphire and Micropavé Diamond Halo Ring is the best pick. The price tag is $2,100.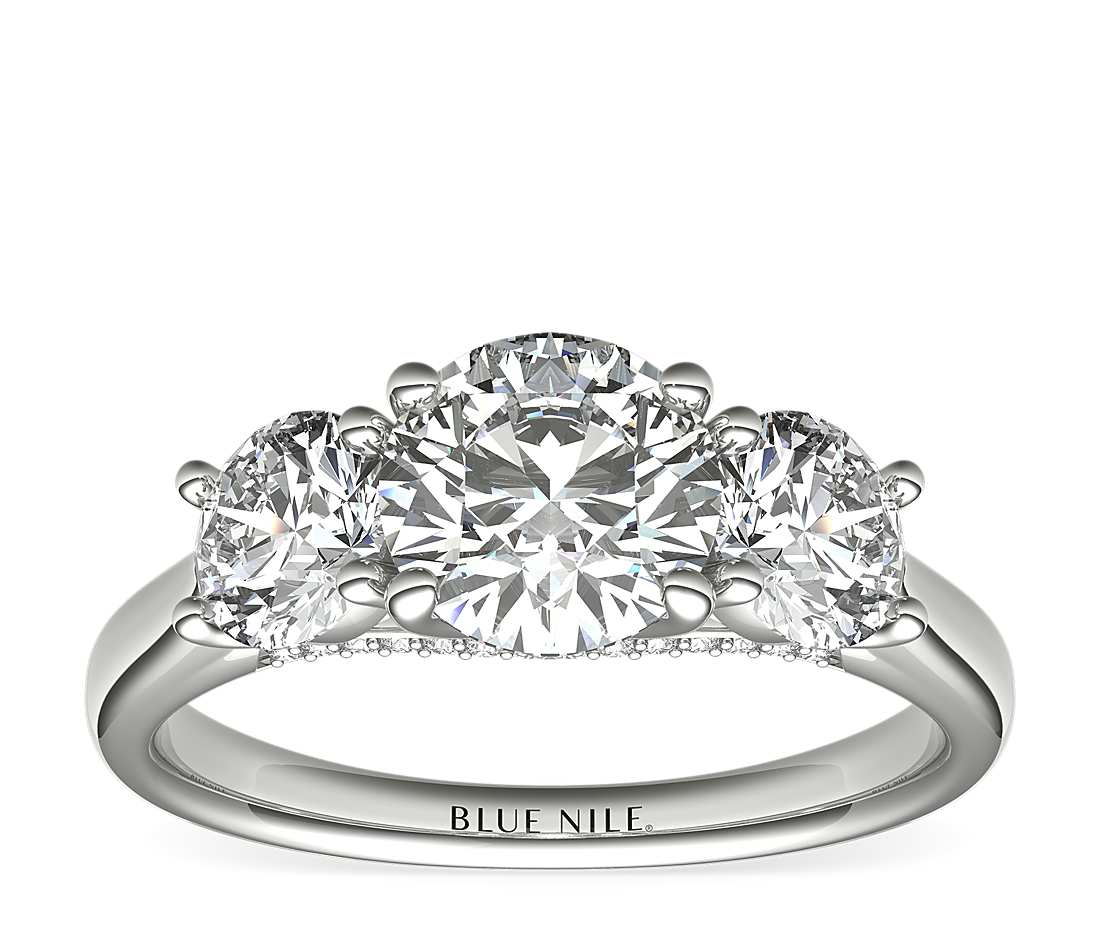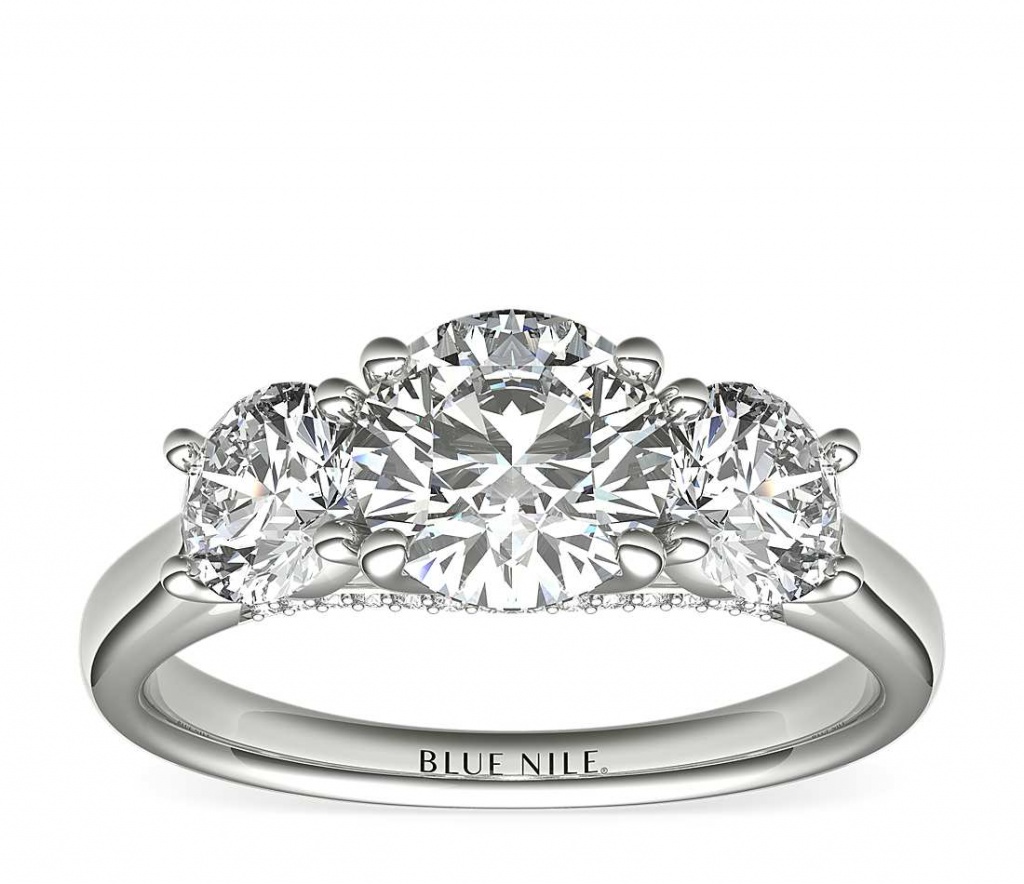 Another addition to the list is classic and romantic Three-stone Pavé Diamond engagement ring, which has an elegant side profile pave-set diamond all set in enduring platinum. The price tag for this three-stone beauty is $1,870. 
Conclusion
Your choices seem limitless with these beautiful options, but it might take a few days to select the perfect one. Burdened with work? Hand over your worries to best dissertation writing services UK and pay full attention to your engagement ring shopping. 
So, what do you get? That four c's clarity, cut, color, and carat are crucial while buying the best one. You can compromise on them based on your budget but, giving your partner something precious matters.
In this write-up, I have featured top trendy products that are grandeur and are pocket-friendly, and your partner would fell for it.
Author Bio
Claudia Jeffrey works as a Sr. Research Analyst at Crowd Writer, a great platform to request write my essay at low prices. She has achieved a prominent name in the blogging industry due to her unique knowledge of arts and crafts and writing proficiency.