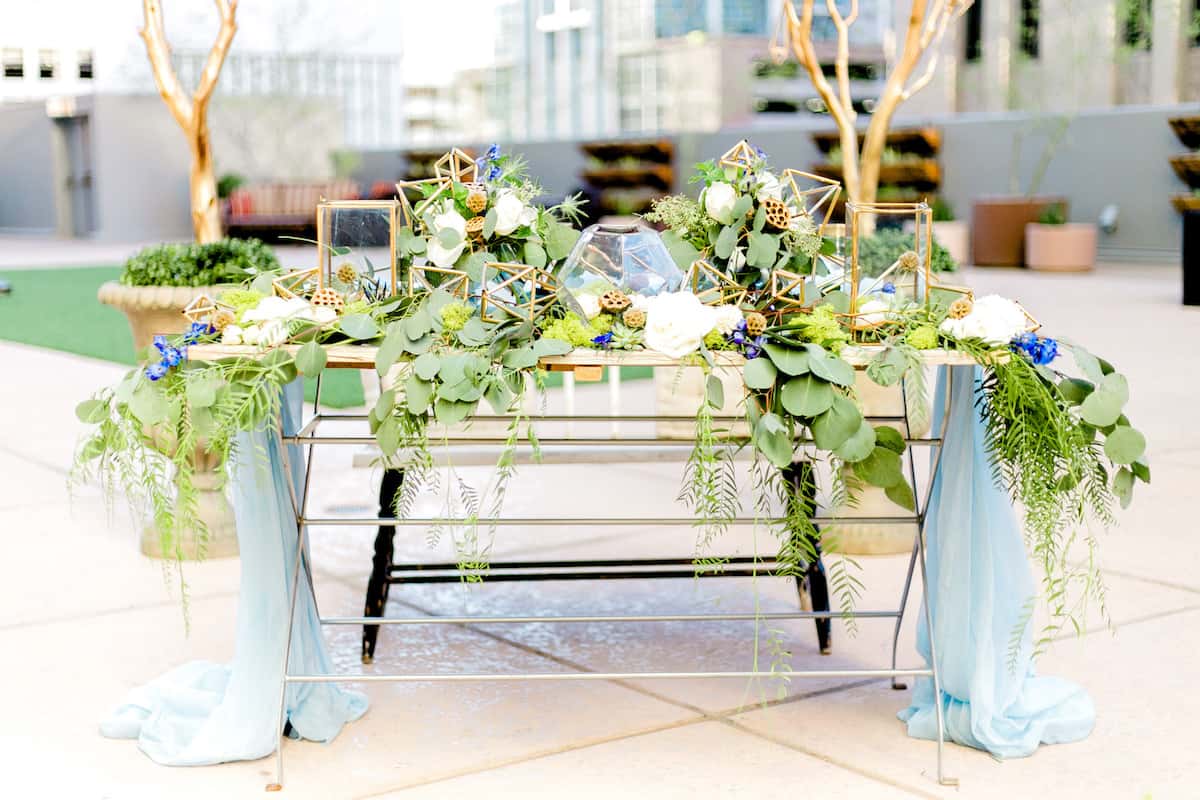 from the photographer… "For this shoot we were inspired by mixing modern and rustic elements. With the gold manzanita branches, geometric shapes, wood rustic table, and the downtown Phoenix cityscape, we got a very whimsical yet classic result. We kept the wardrobe sleek and classic to offset the geometric elements and elaborate sweetheart table."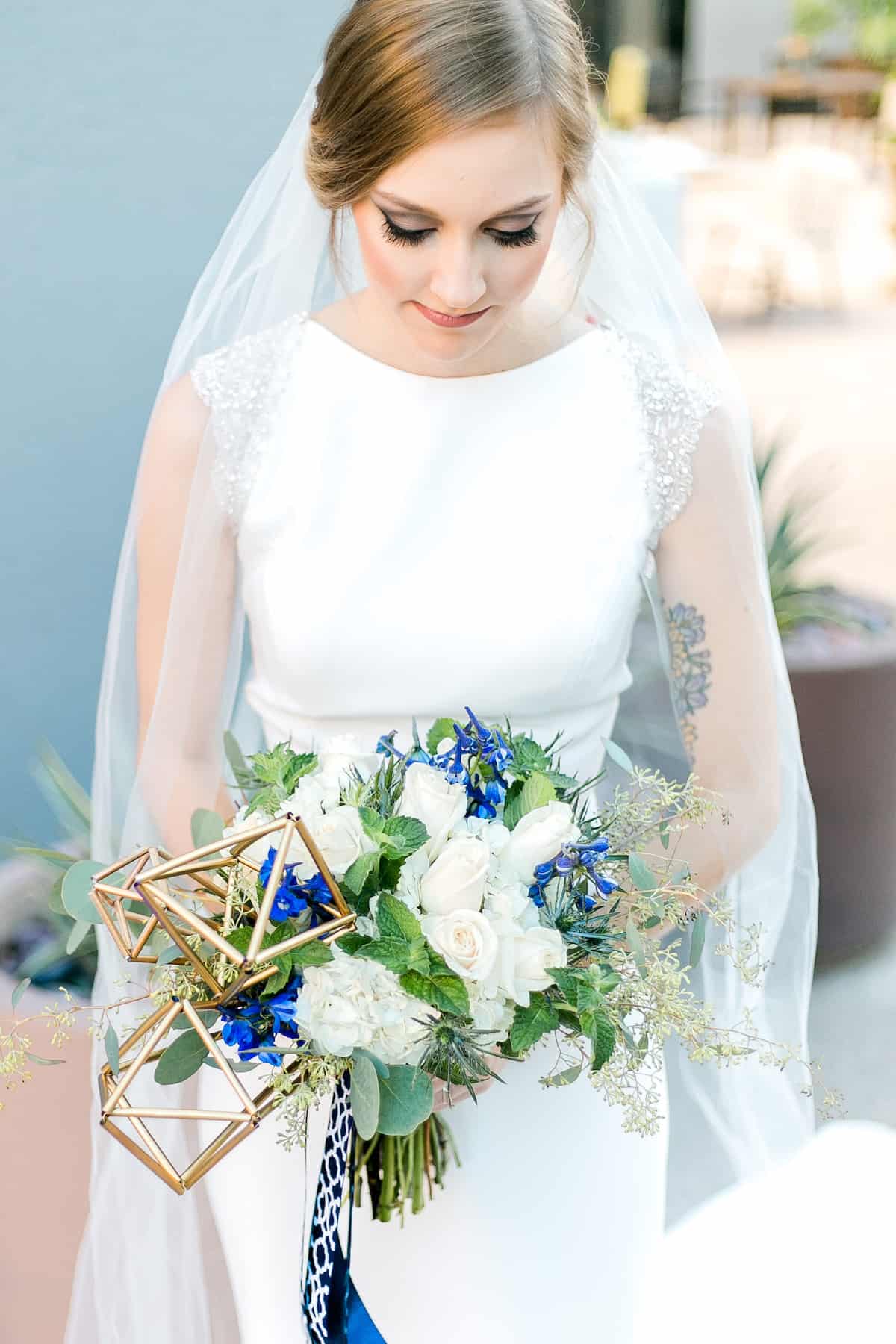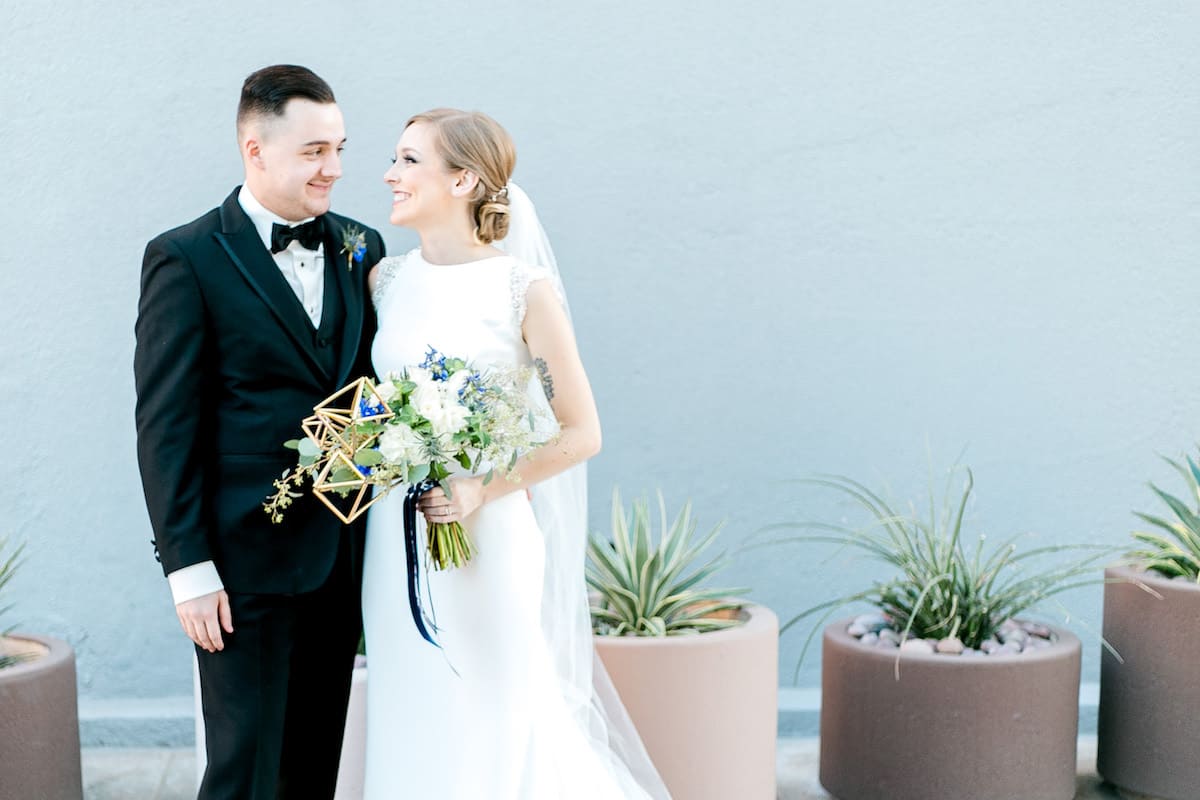 How could anyone resist this beautifully unique bouquet from Juliet LeFleur? We're so happy to finally provide you with this gorgeous batch of wedding inspiration. We couldn't wait to show off the creativity overflowing in this styled shoot!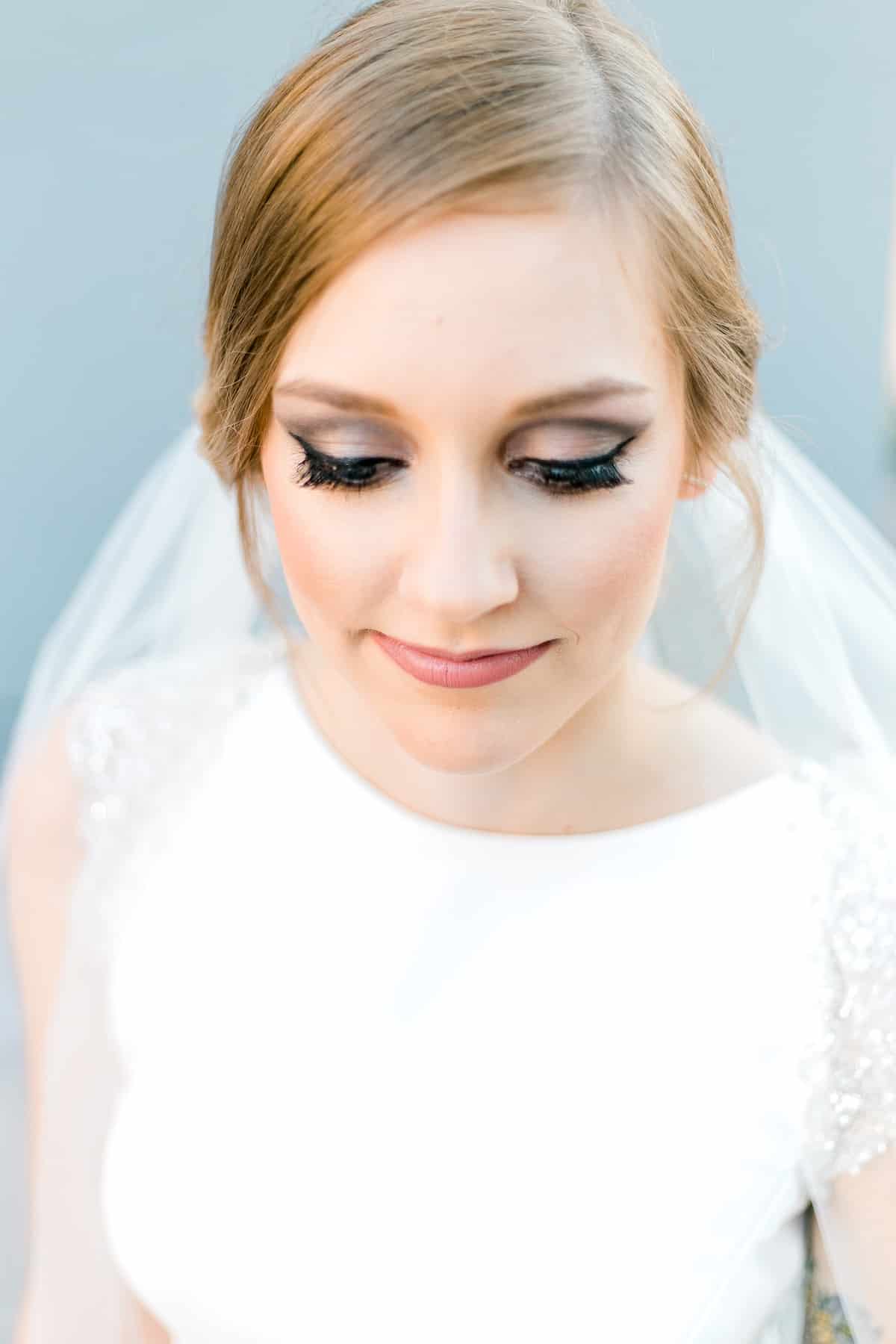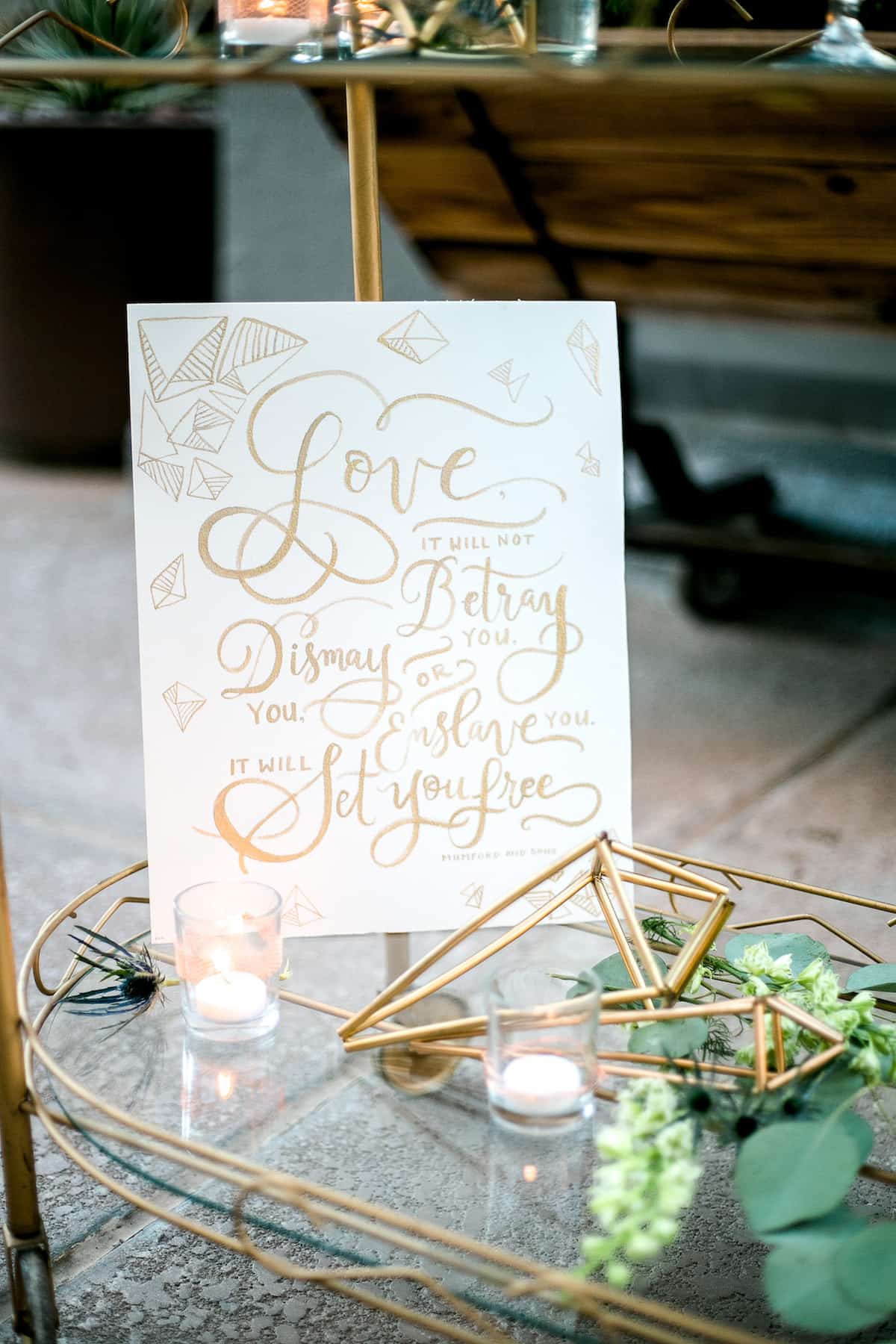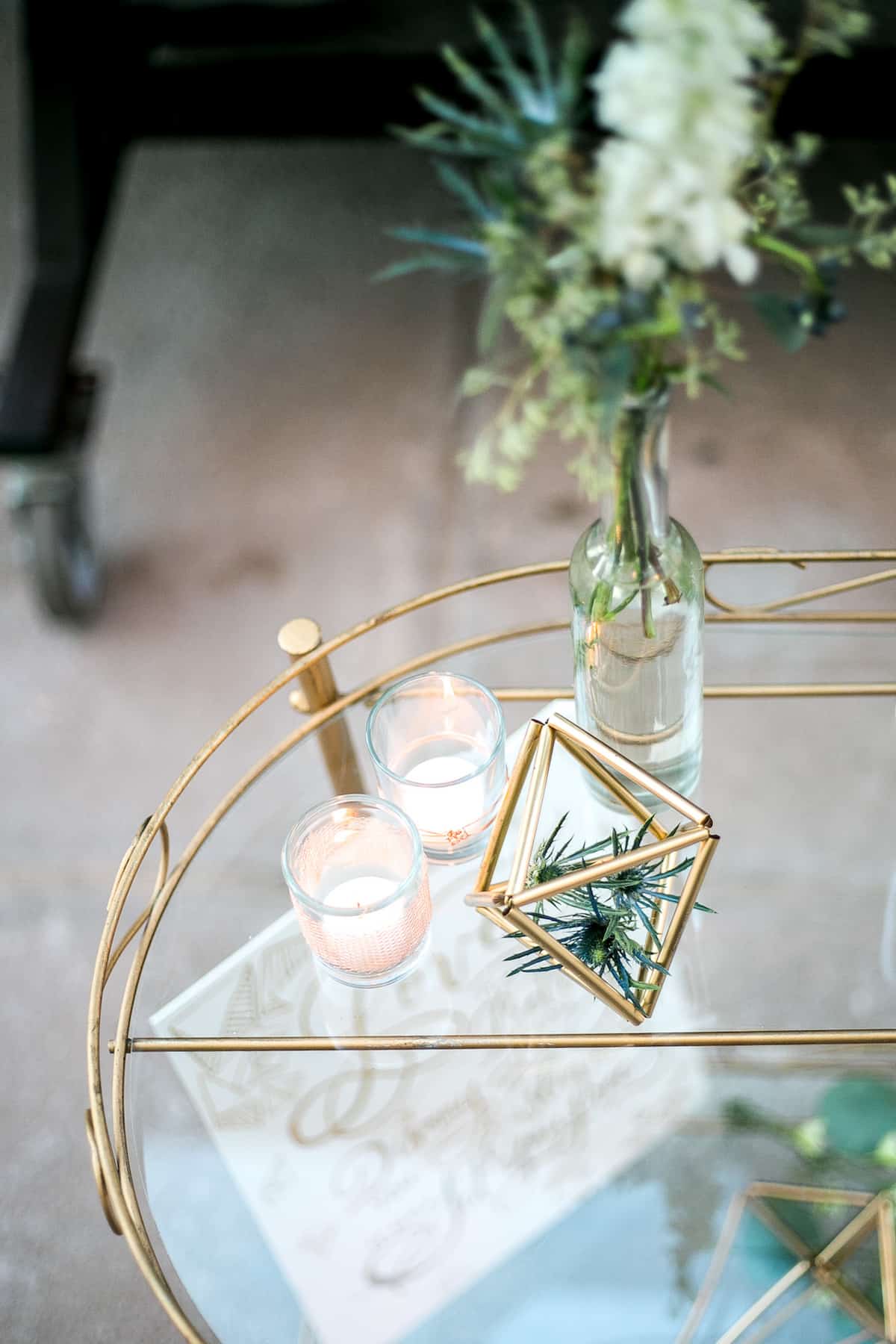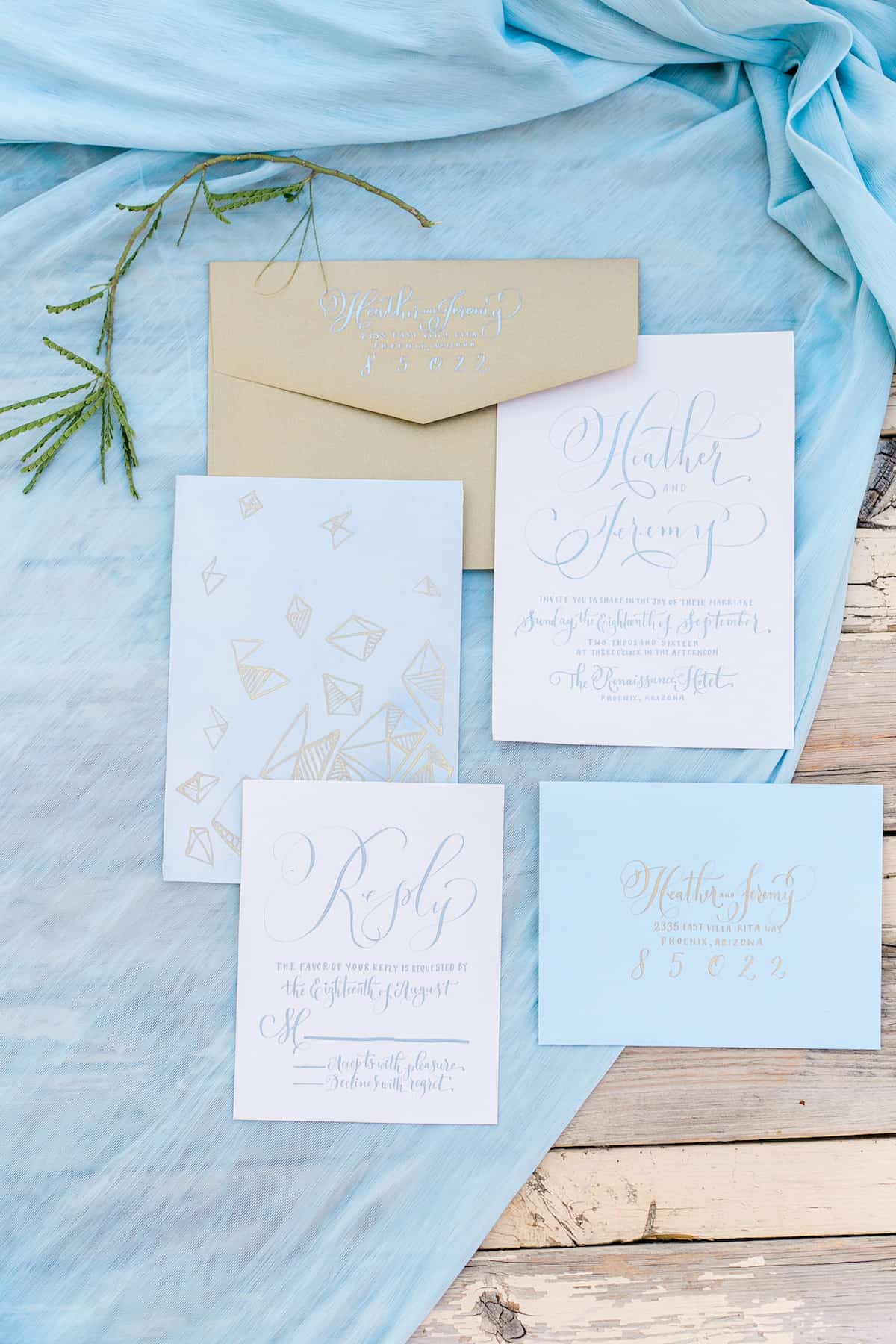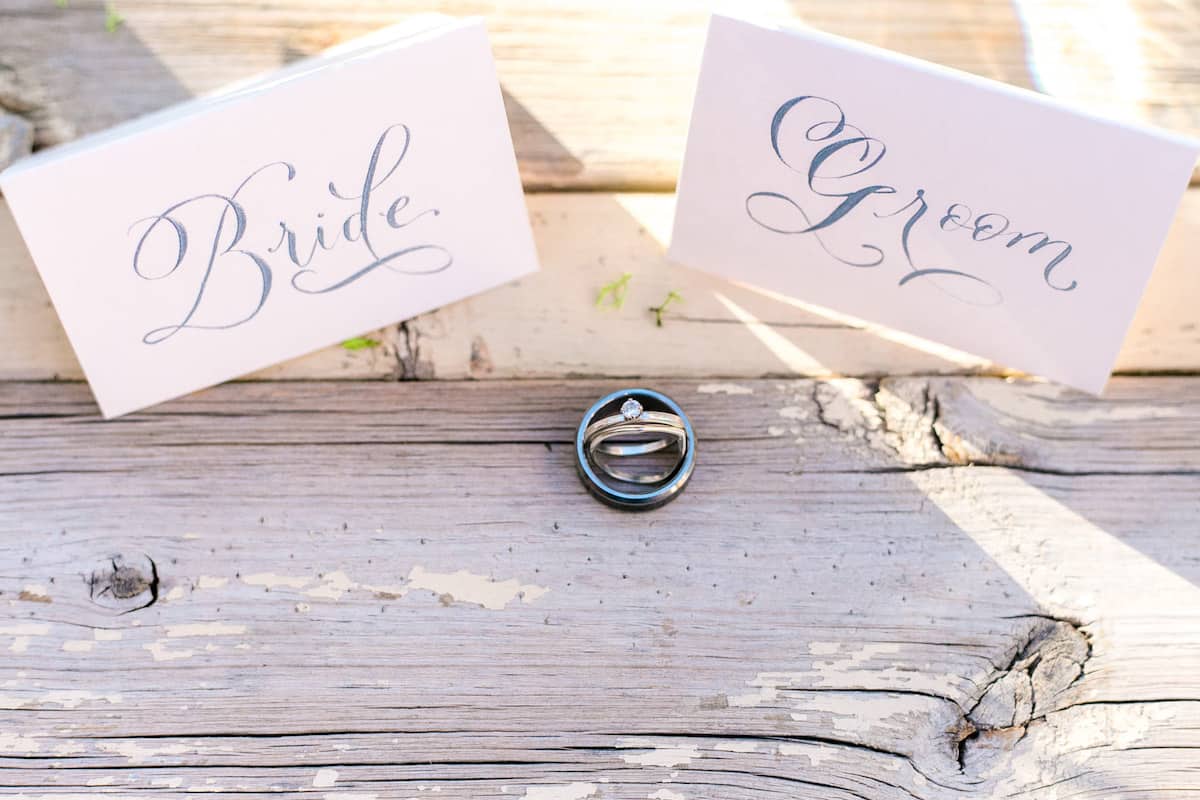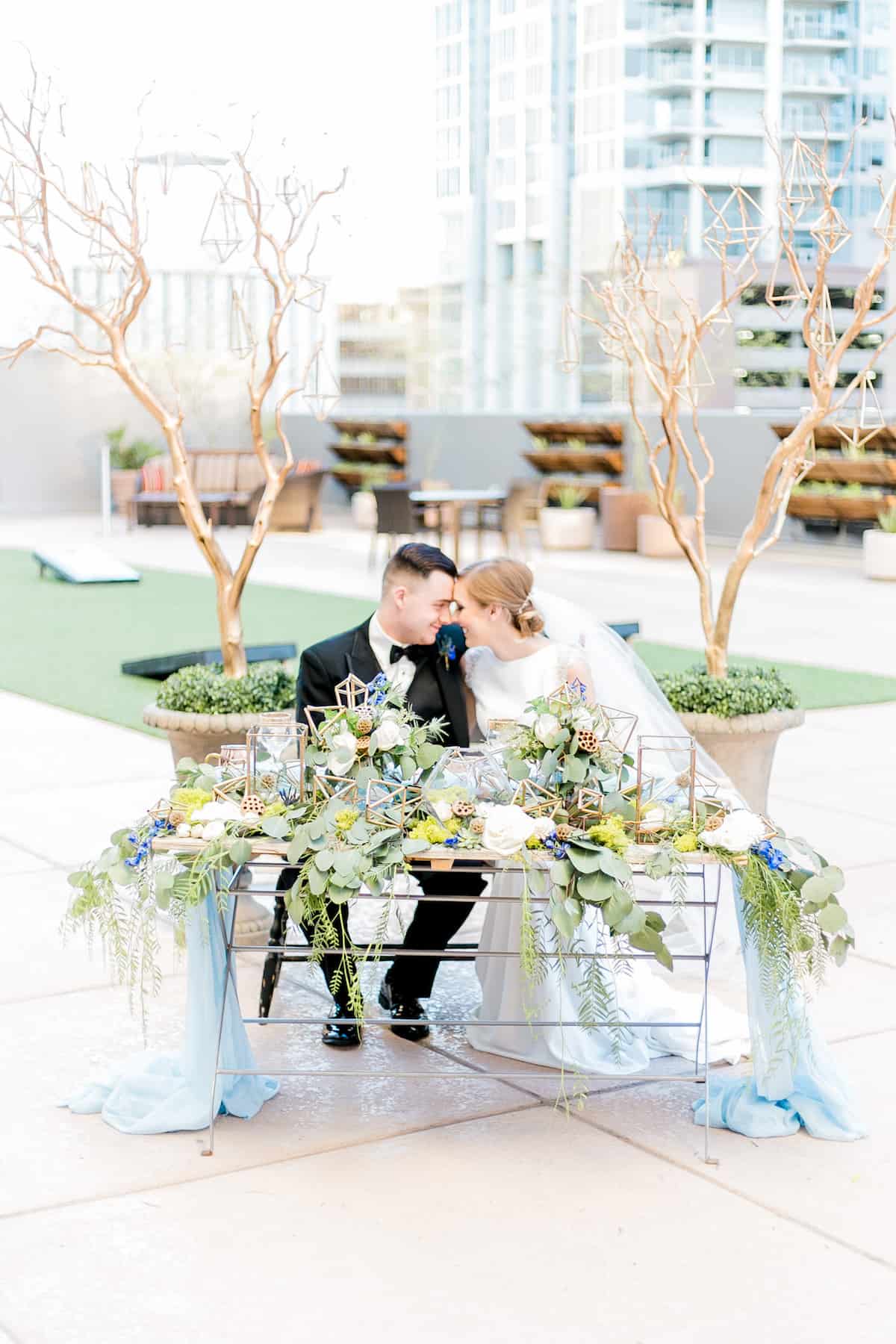 Although the details in this shoot are overflowing, we actually have a perfect example of a very elaborate setting that won't break the bank. This inspiration proves you don't need a massive budget to conquer an intricate look for your wedding. The beautiful elements on the table are set on a large amount of greenery, which is not only affordable but easily accessible and a fantastic yet simple way to get that "complete" look. Throw in an oversized, transparent linen and you'll achieve a flowy, romantic atmosphere.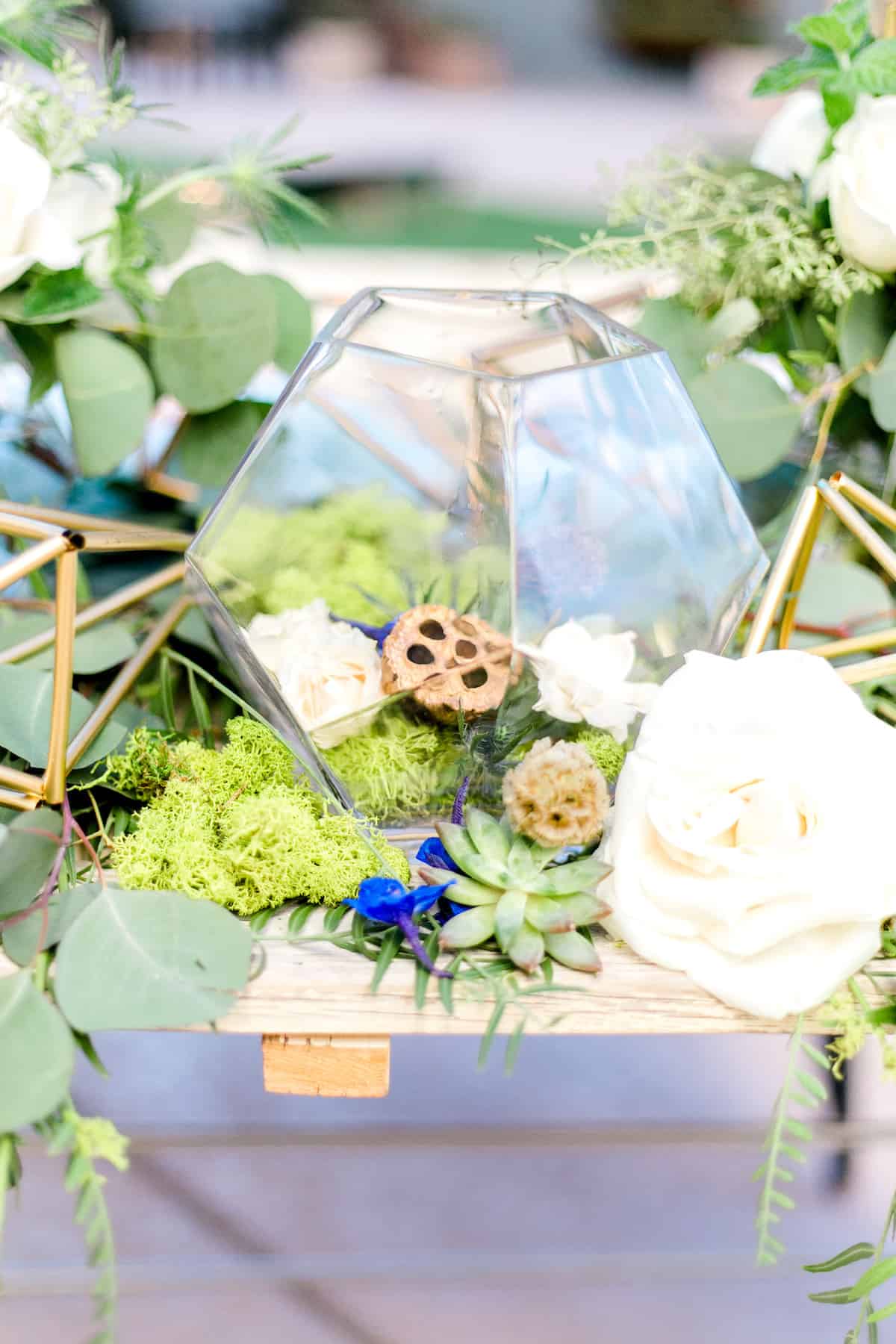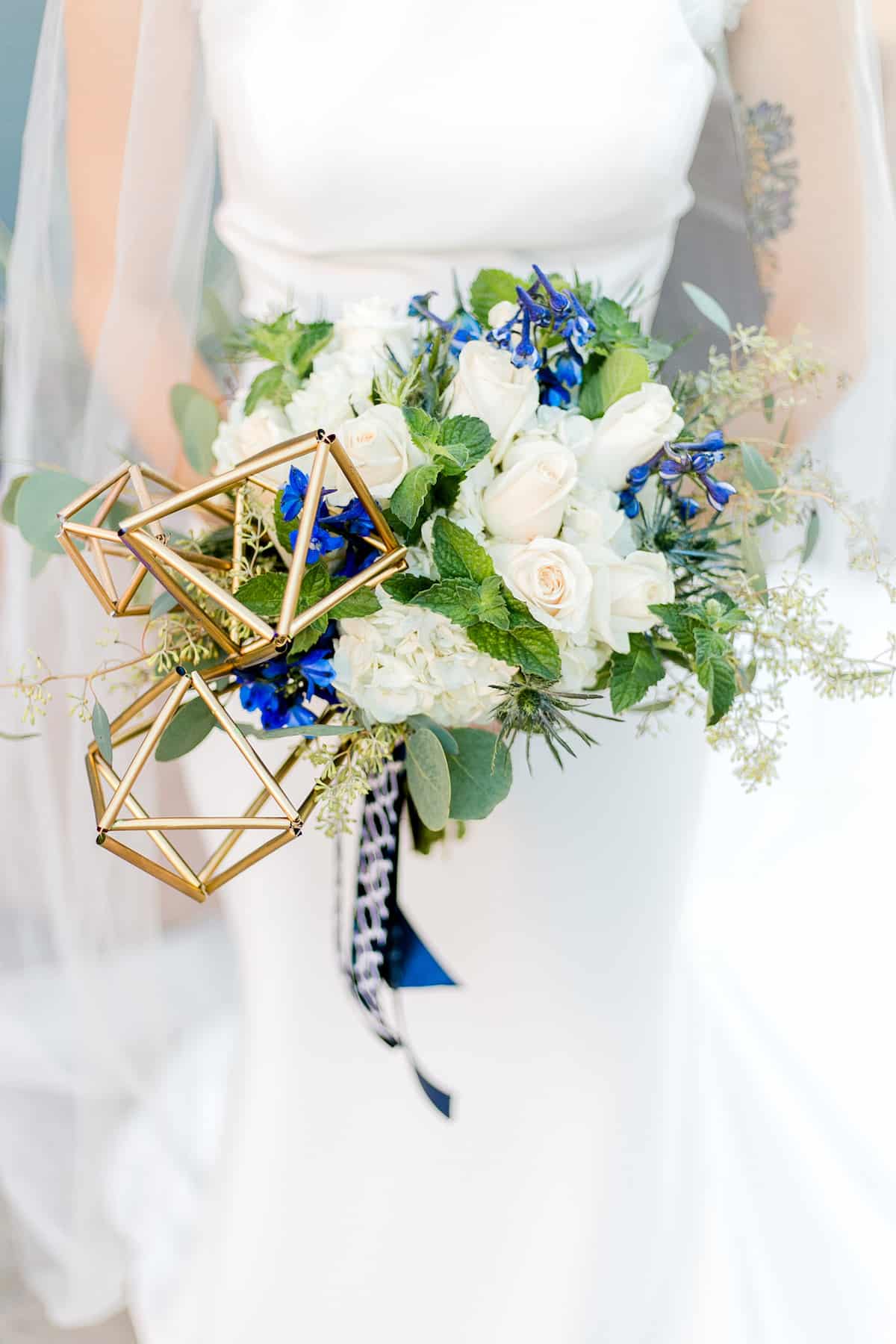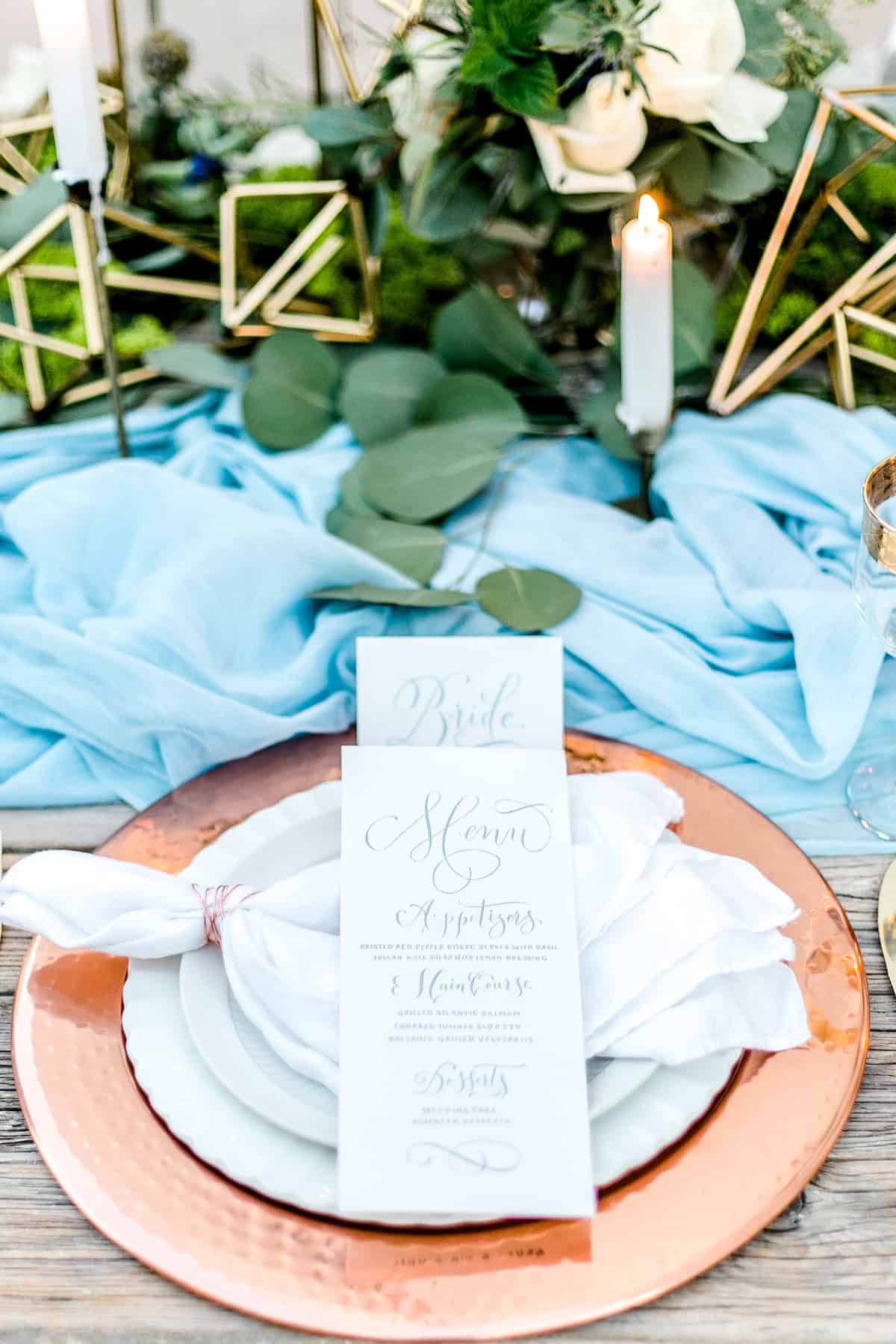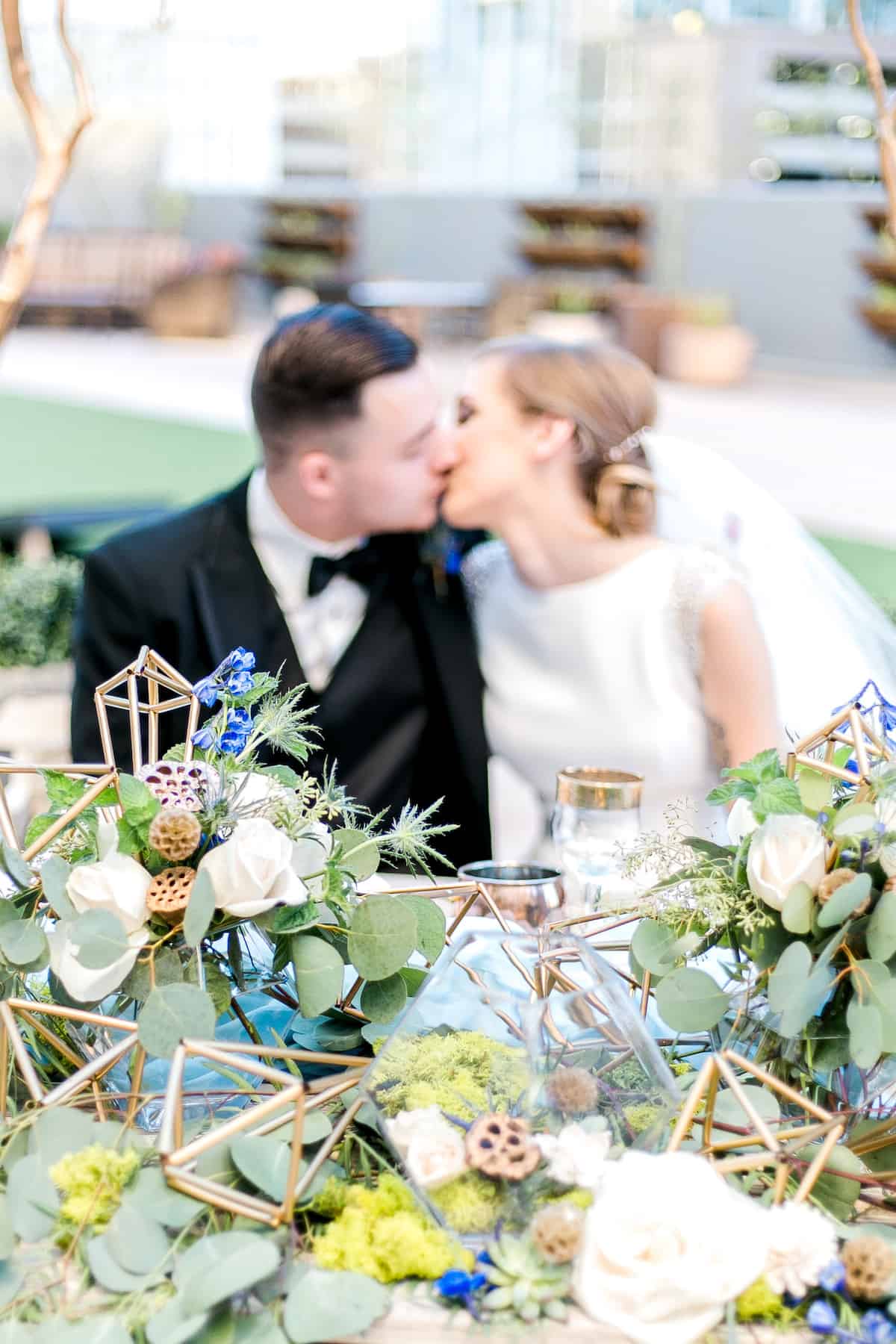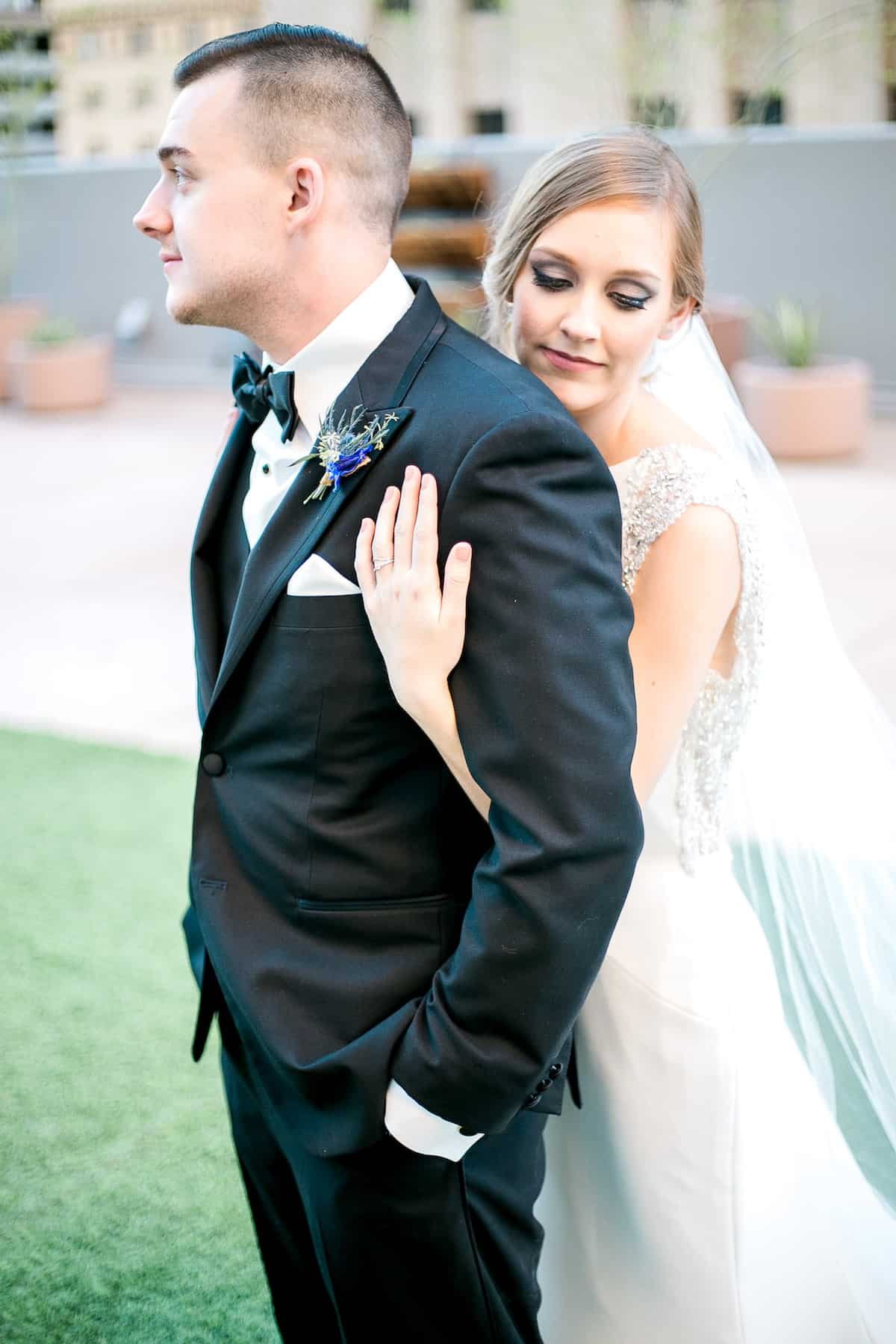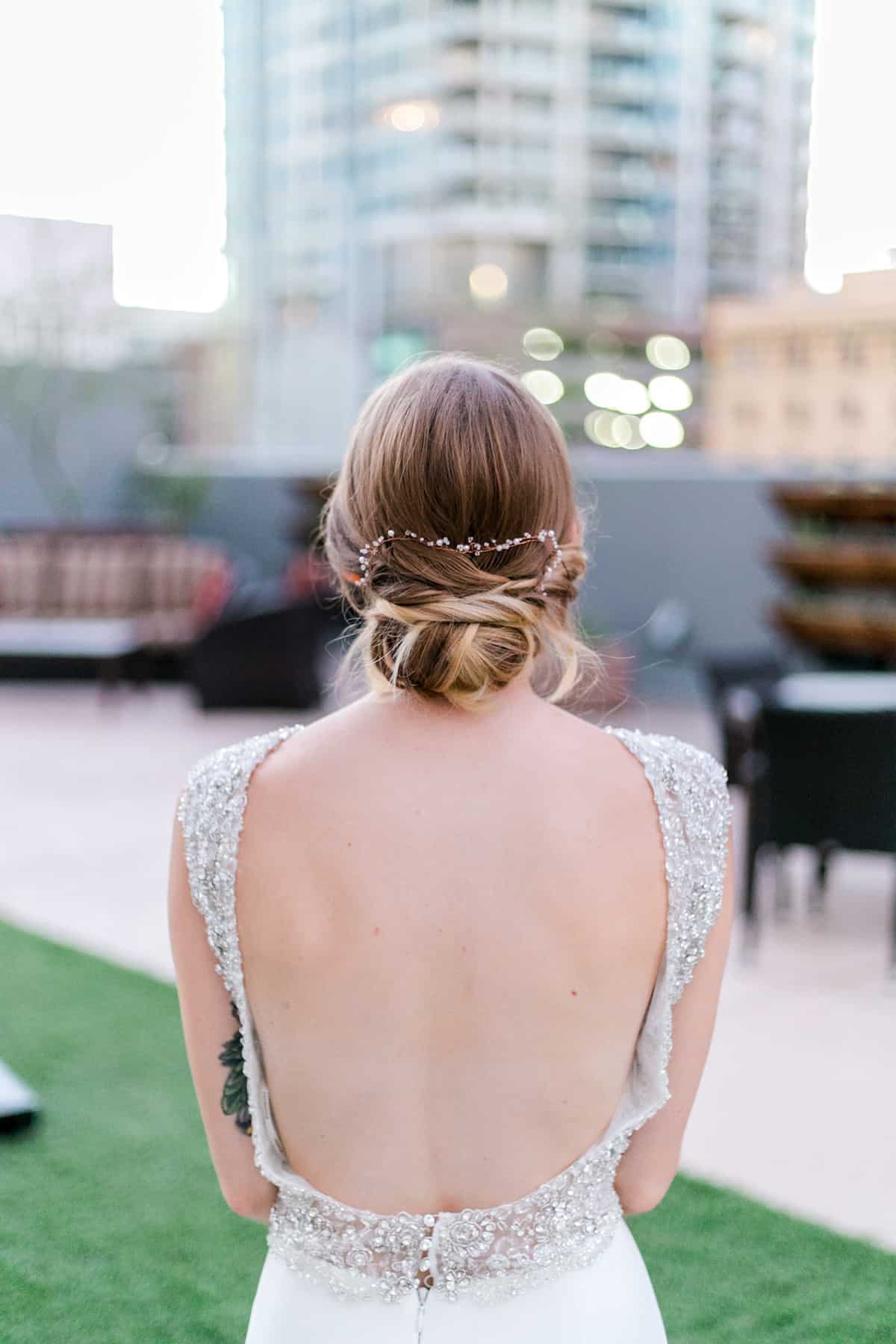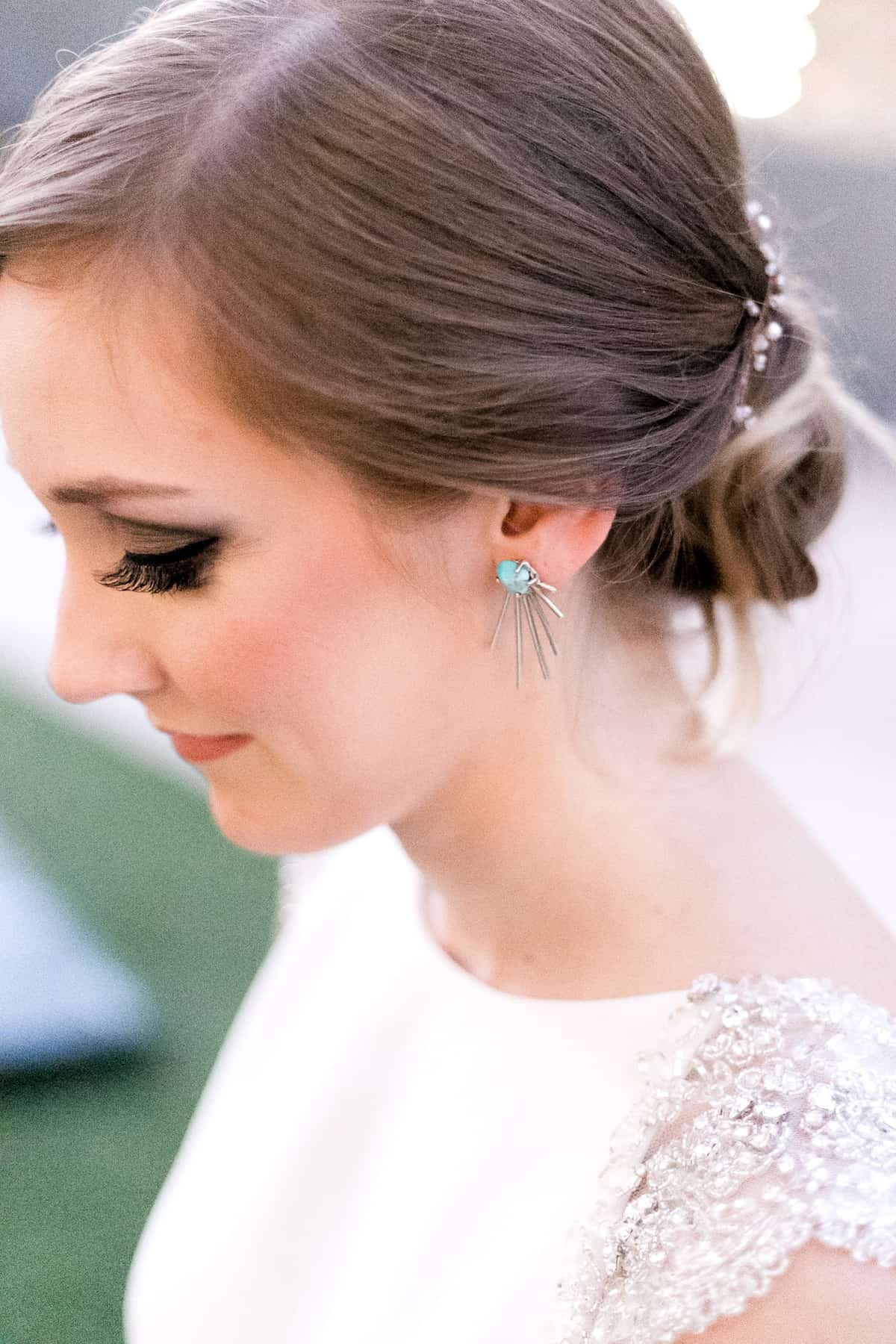 The hair and makeup by 6 Feet of Style and the jewelry by They Call Me Spindles perfectly complement one another to give this bride a classic and elegant, yet bold and modern look for her wedding day. Paired with this gorgeous, bedazzled gown from Lillian Lottie Couture, this look is bound to make any groom's heart flutter at first sight.