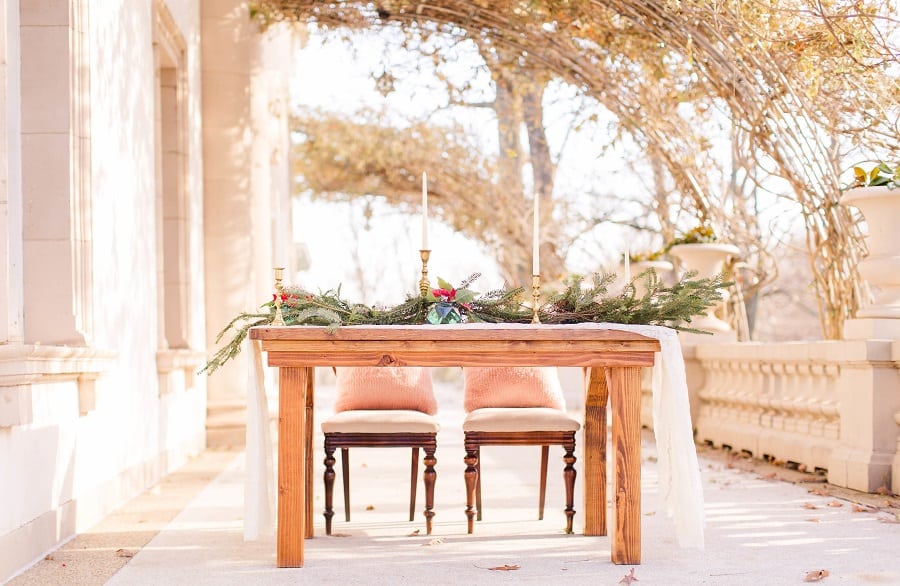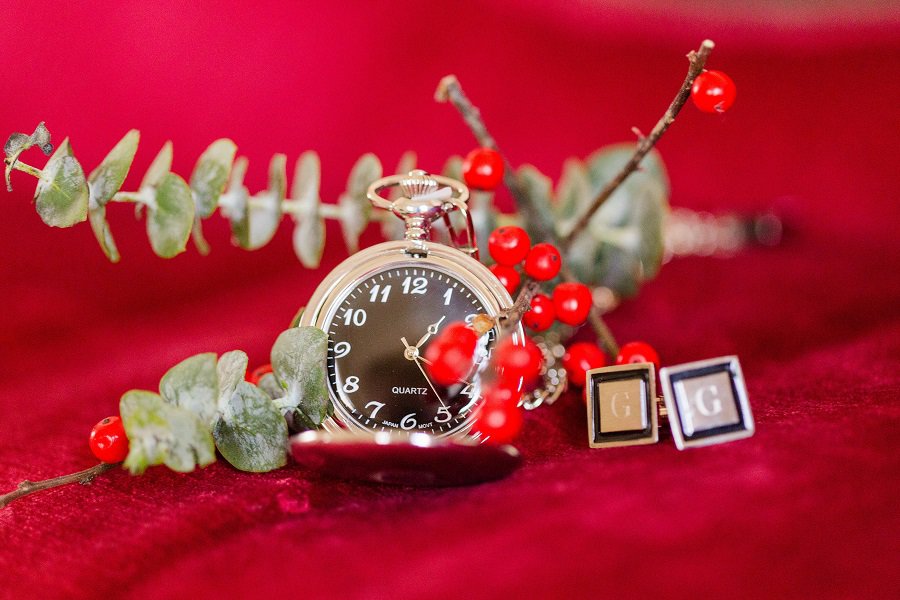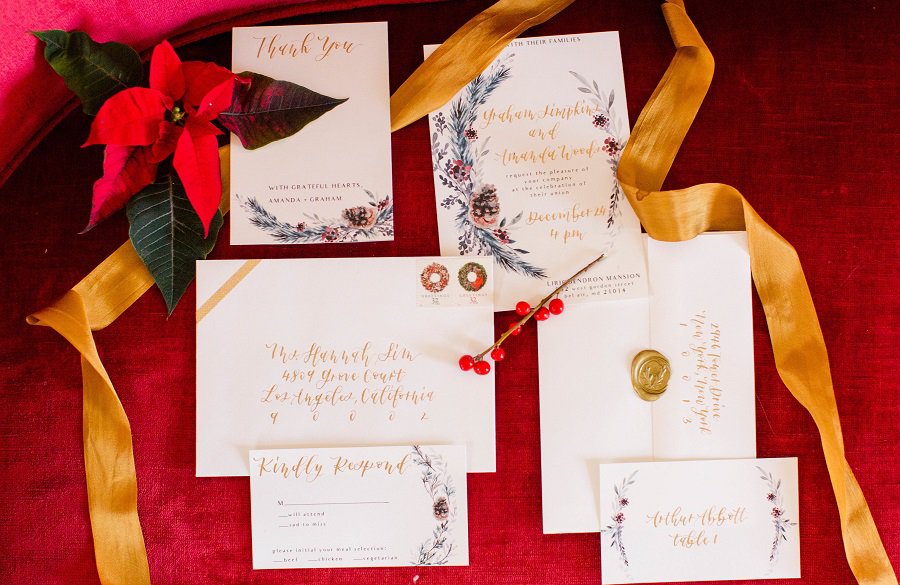 Place your content for the second column here.
-first]
The shoot was at the beautiful Liriodendron Mansion in Bel Air, MD, the mansion is way off the beaten path and truly a hidden gem.   The models Katelyn and Nate actually got married recently so they had no problem playing the part.  And Katelyn's gorgeous sister Alyssa was our bridesmaid.  The whole shoot was like a winter wonderland, like you'd see in Narnia.  Between the cocktail and dessert bar in the forest to the Christmas themed sweetheart table, everything was perfect.  Heather Misner of Atwater Lane styling was the stylist behind the whole shoot.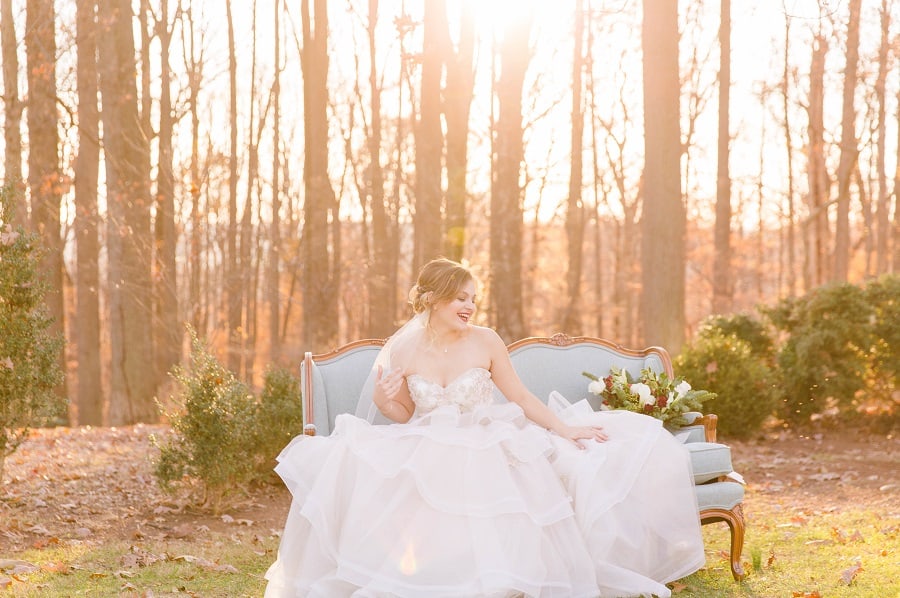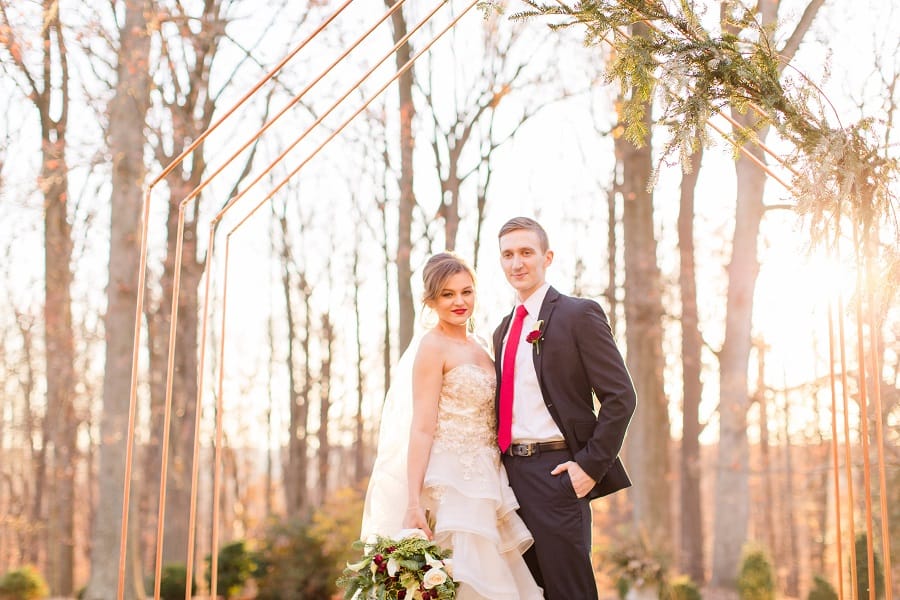 From Cake & Lace: We absolutely love this Christmas styled shoot! If you are planning a Christmas wedding or party, consider this MAJOR inspiration! We are in love with these photos and how they turned out.  Wow! The colors, the details, the food.  So beautiful!