This article will help you understand the importance of wedding invitations, where to start, ways to stay within budget and keep both you and your future spouse happy.
In modern times where everything is digitized, are printed wedding invitations still a necessity? 
Getting an online wedding invitation sent over an email or text doesn't have the same impact as opening an envelope with a beautifully designed invitation printed on luxe paper. It is also a lot easier for one to delete an email than toss away a printed invitation. Wedding invitations are one of the most essential parts of planning a wedding as they set the tone of what guests are to expect on your wedding day whilst providing important information on the event.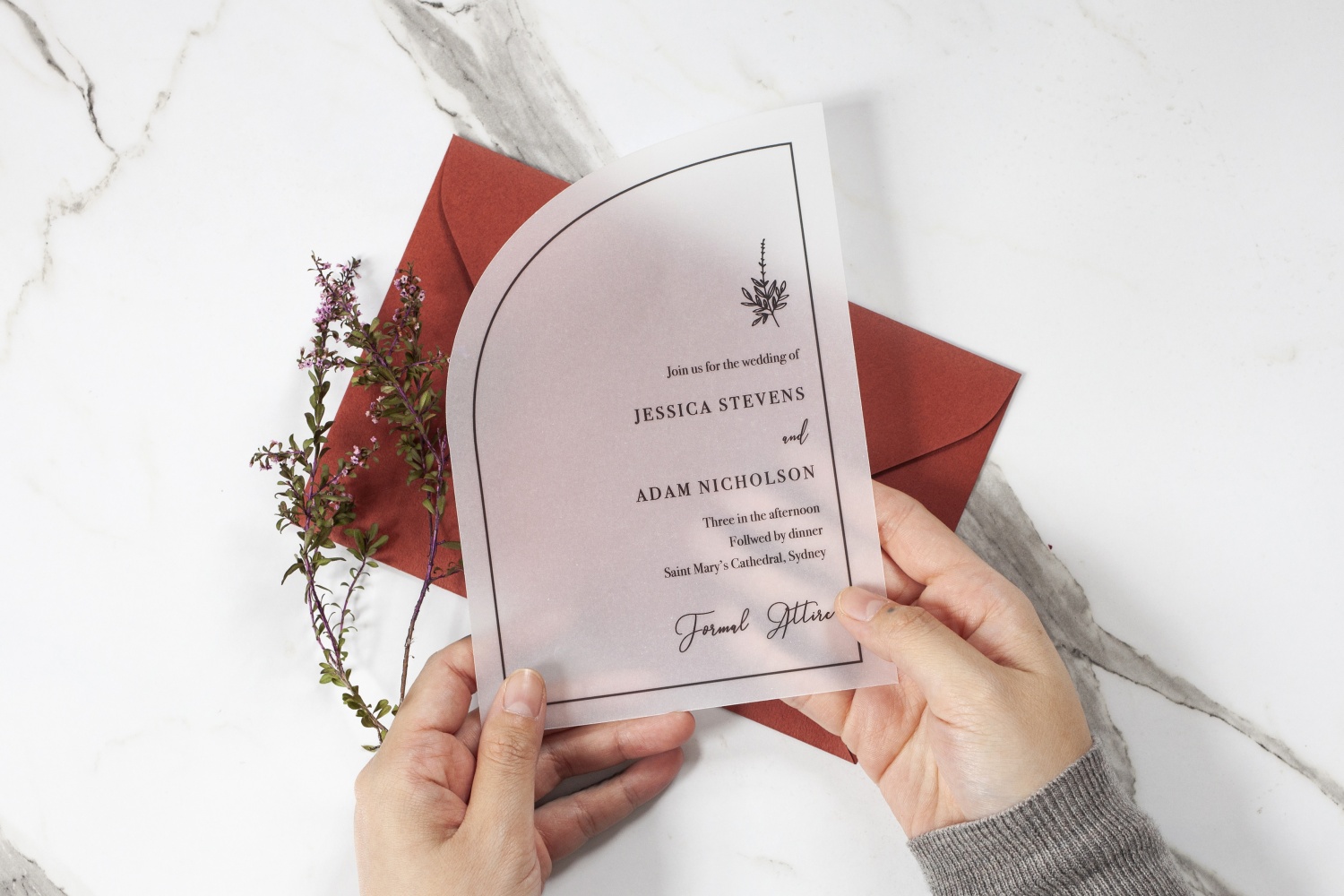 Research is Key
Like every project, planning ahead of time would help you avoid the stress of meeting deadlines. This is the general wedding timeline of when to start sending out your cards:
Save the dates: 6-12 months before the wedding
Wedding Invitations: 3-4 months before the wedding
And of course if you are having a destination wedding or have more international guests, give them an extra 2-3 months on top.
Browse through popular wedding websites to get inspiration, create an inspiration board so you know what elements you would like to include in your wedding invitation whether it's the type of flower, a certain color or if you wanted your fonts to be modern or traditional. Plan and put aside a budget especially for your wedding invitations as well as the on the day stationary for the wedding day such as wedding welcome signs and the wedding seating chart as everything adds up. Discuss with your venue as to whether they offer printed menus and place cards as sometimes that's included in the wedding package.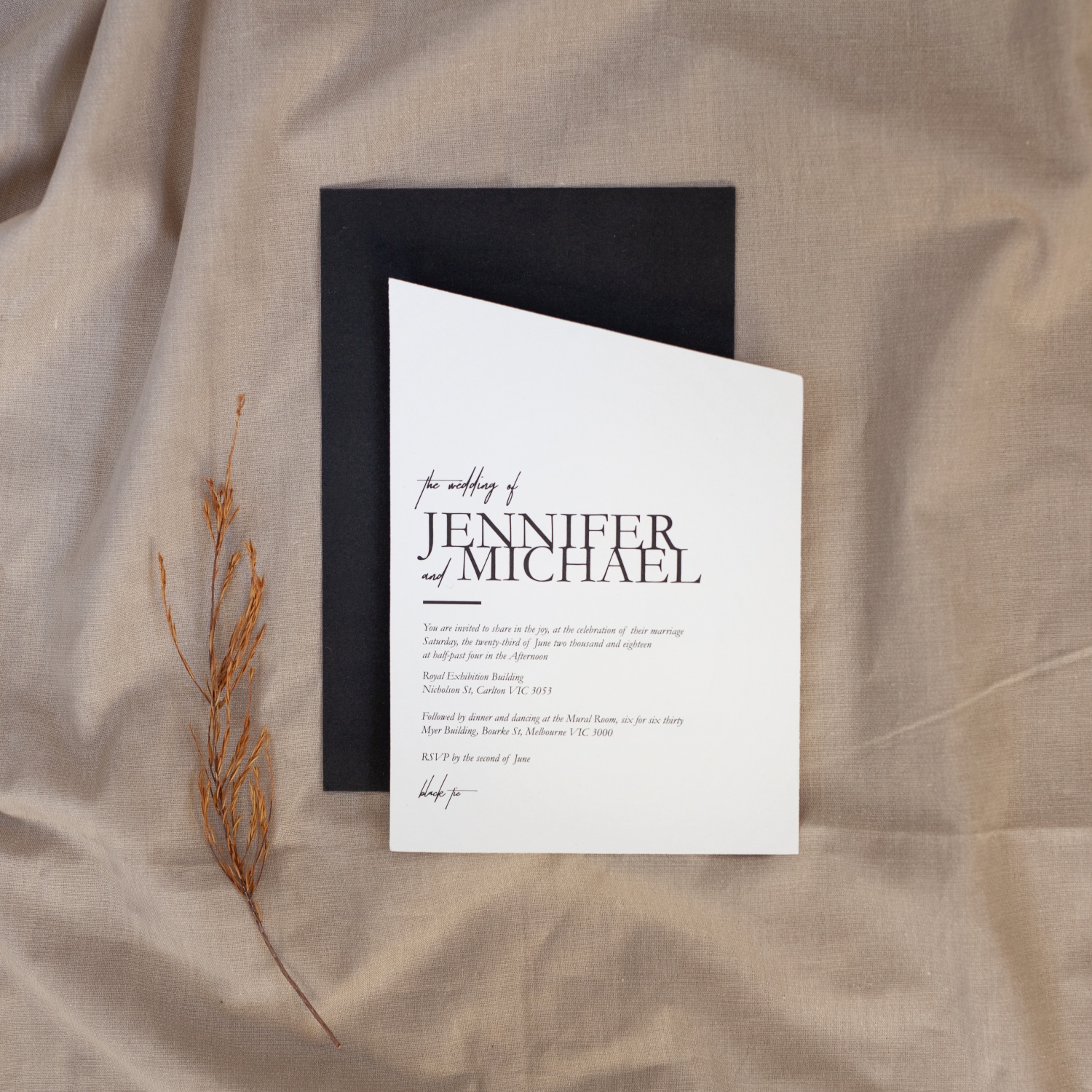 The Wedding invitation suite design
Communicate with each other and take into consideration as to what your partner might want. You may have your dream wedding planned down to the very shoes you wanted to wear when you were six years old, but what if your partner's idea of a dream wedding is different from yours? Compromise, communication and consideration are the keys here. Sometimes going for a more minimal design where you can both meet in the middle might be the way to go
If you are using an online platform to pick a design that would ideally be carried through all the way from your save the date, to your menus and place cards through to the thank you cards. So picking or designing the right set is important as it helps set the tone of the Wedding as well as be a decoration itself. Go with a trusted invitation printer that can help you space and align your design properly.
Alternatively if your budget allows it, sometimes hiring a professional wedding invitation designer that can create custom invitations from scratch might be the way to go. 
For those with smaller numbers of guests, DIY wedding invitations might be a great way to add a personal touch to your invitations. Download a free wedding invitation template online with some fancy fonts, word it carefully and print them out yourselves! You could also get creative with a splash of watercolor, special craft punchers or even special folds!  There are plenty of inspirational posts on Pinterest and wedding blogs on ways to get creative with your invitations and add that extra charm.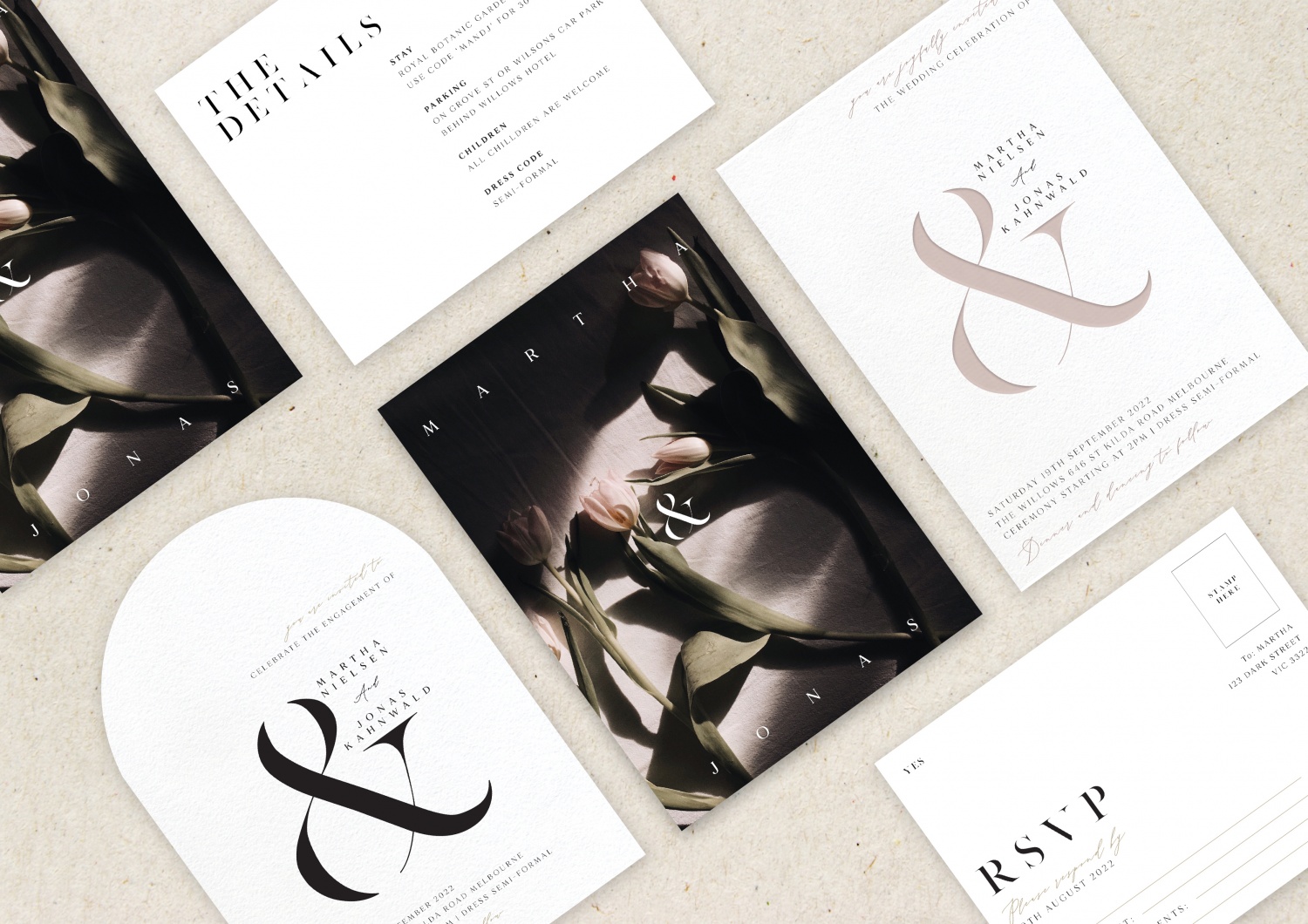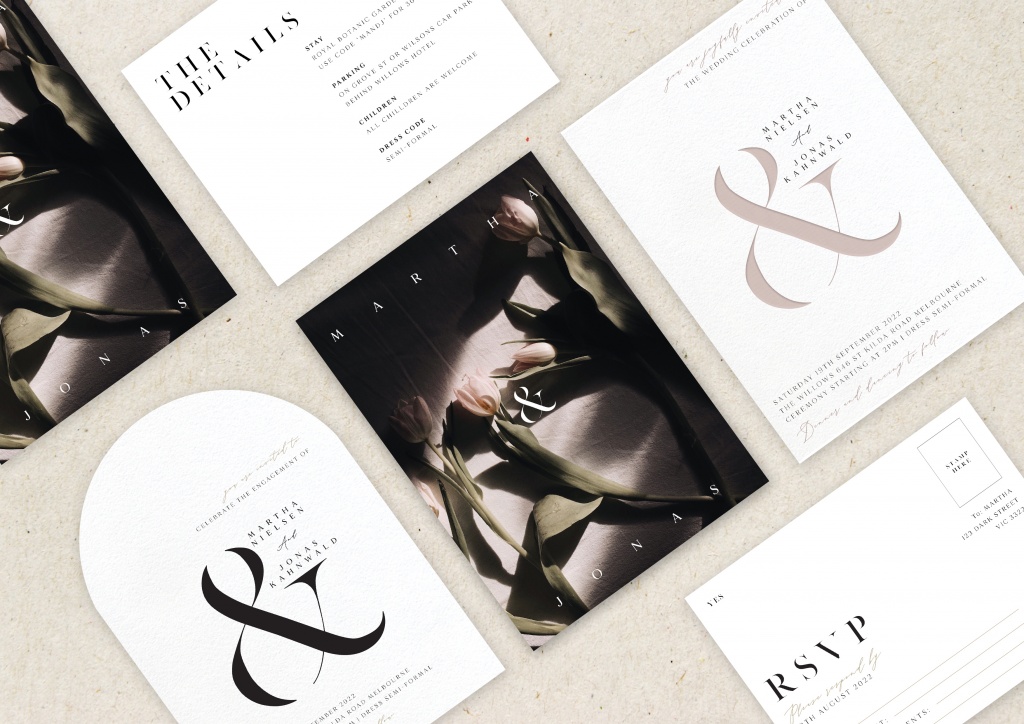 Wording your Wedding invitation
One of the most important reasons for having send out wedding invitations is to include all the proper information for your guest. Who? When? Where? Dress code? RSVP, are the must haves for all wedding invitations. If you have a wedding website, make sure to include it somewhere clearly on your invitation so that your guest can access it. Be sure you're not using a long link as it makes it almost impossible for guests to properly type it into the browser.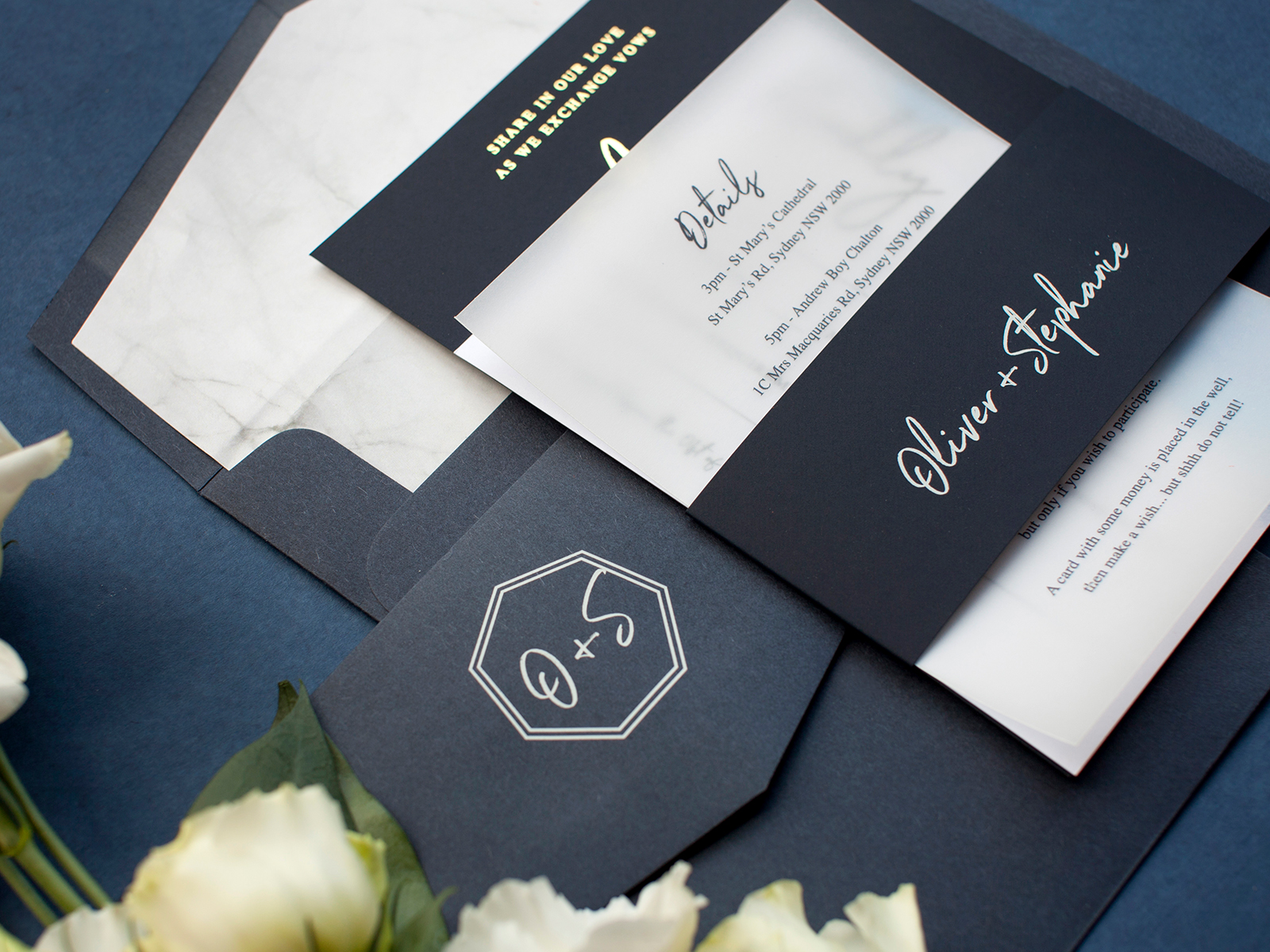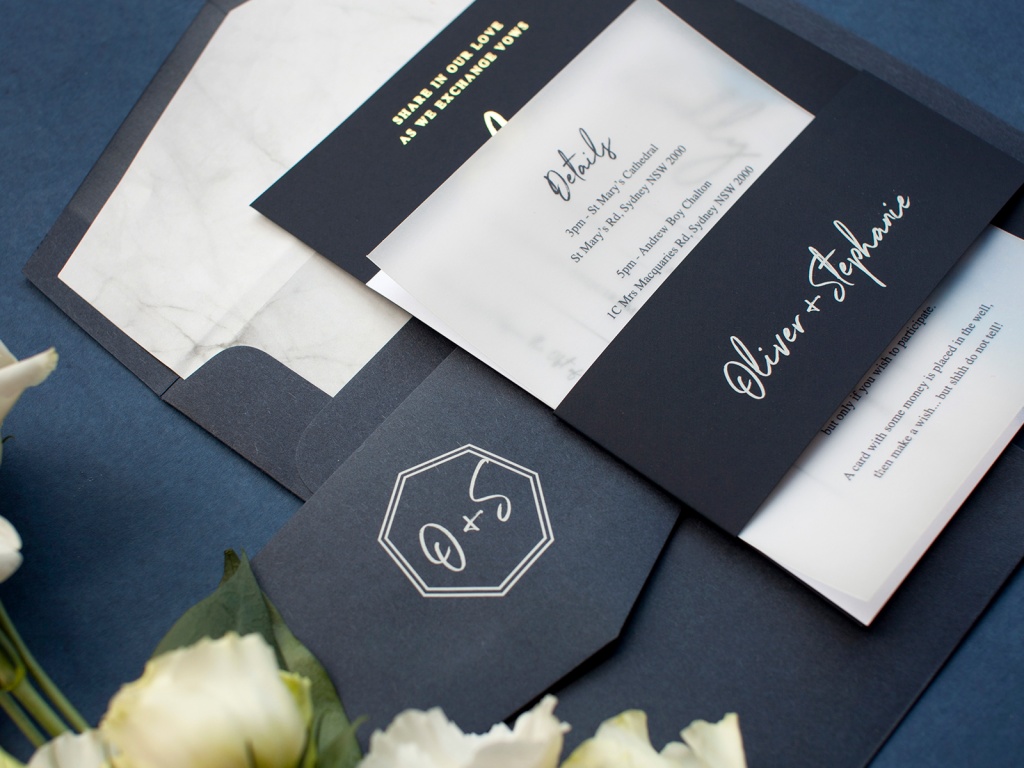 Ways to save on cost
Though budgeting is important and your wedding stationary is a smaller item, people do throw away crappy invitations that glaringly show that there was no thought or effort put into them at all. This does not mean that you can't keep a healthy budget, here are a few ideas on how to keep costs low whilst still having gorgeous wedding stationary to set your wedding tone.
Digital Print your wedding stationary
Letterpress, foil stamp, print on wood and die cuts can all get expensive. Simply digital printing an elegant design with beautiful artwork on a higher quality stock can still feel luxurious
Get a Wedding website
Having all your information on a wedding website means that you aren't required to print out the formal RSVP cards, wishing well cards and information cards to get your wedding details over to your guest. This also means that you will be able to spend a little extra on the paper for the invitation or have additional one the day stationary.
Consider the extras in your wedding invitation suite
Do you really need that wax seal with the foil stamped belly band wrapped around the custom made vellum sleeve? You could easily save by resisting going all out and making the extras yourself. There are plenty of DIY tips on how to dress your invitation without spending a penny such as drying your own flowers or tearing old fabric to make ribbons.
The most important thing while going through the wedding planning process is that you take care of yourself and your loved ones. If emotions are running high and disagreements between you and your partner arise, take a break and remember your wedding is about your love for one another, not how your reception menu looks or which font to agree with.