Need help finding a magical, tropical paradise to get married? Or planning to experience an unforgettable marriage ceremony in breath-taking Thailand but unsure where to start? Look no further! Forever Lovestruck's Caroline Milne has got you covered!
Since 2016, she has been masterfully arranging boho weddings for lovestruck partners seeking rustic yet elegant celebrations on the beautiful island of Koh Tao, in the Gulf of Thailand.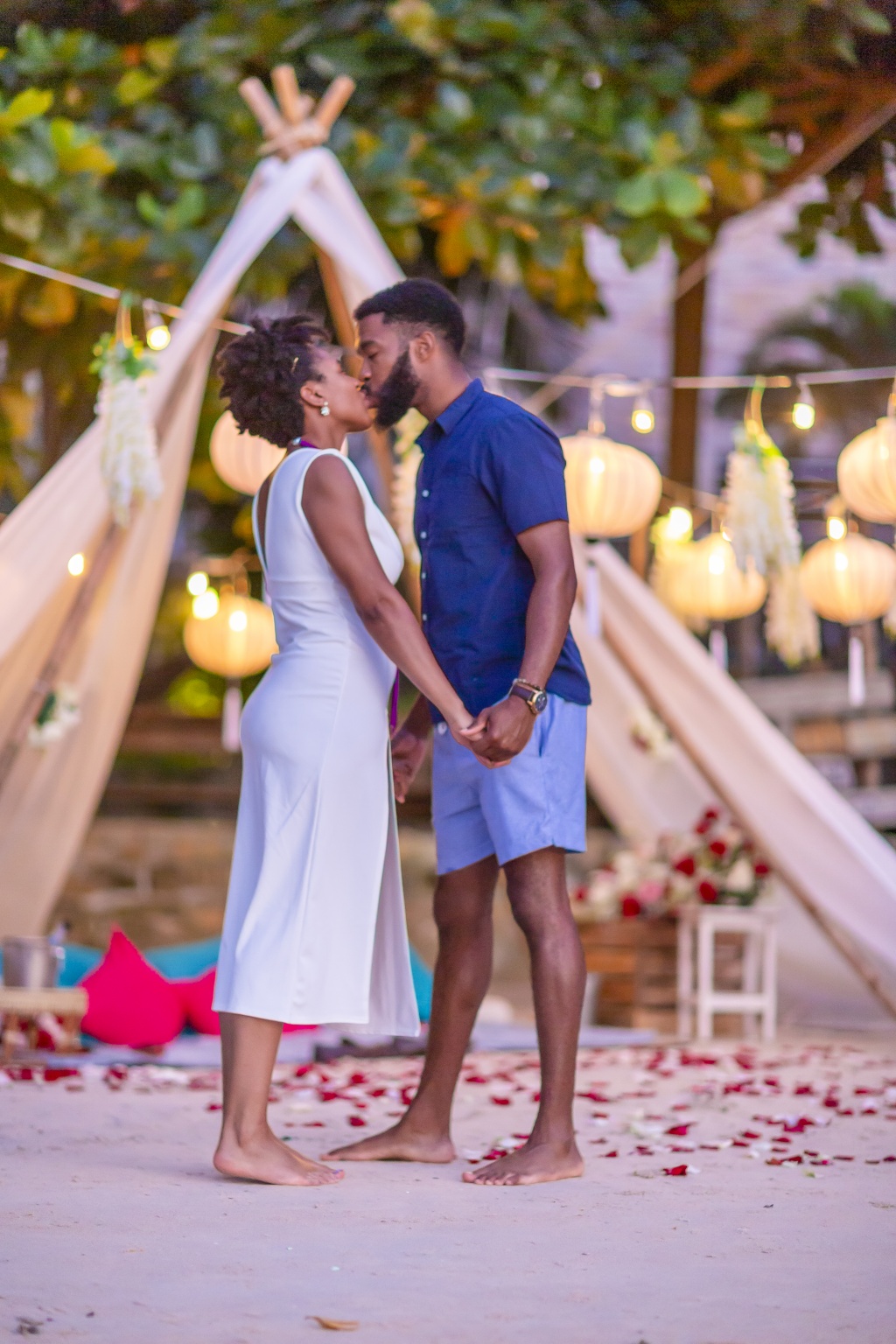 From beach venues to twinkling tablescapes in lush, tropical gardens, to perfecting the smallest of details and coordinating with handpicked suppliers, Caroline will take care of you and your wedding day in a way that will leave you beaming and breathless!
Those who have already entrusted her with the most important day of their lives have discovered that pre-marriage preparations can and should be fun, exciting and hassle-free. Caroline brings a wealth of event planning and organisational skills so you can enjoy your wedding preparations to the fullest!
While others prefer to stay on the well-beaten path, you prefer the road less travelled, and that's the road you'll find us on. At Forever
Lovestruck, we help you make every arrangement necessary to have an intimate wedding on the tropical island of Koh Tao, Thailand that matches your vision and values.
How would you describe your style?
I take my style inspiration from each of my lovestruck couples; after all it is their day! Of course, due to the location and breath-taking tropical back-drop that I have the privilege of enhancing, the style of weddings I plan are bespoke, rustic, boho beach weddings, rather than classic formal weddings. Each wedding is as individual as my couples; we go to great lengths to ensure the final look aligns with each couple – for the most part, they tend to live their lives unconventionally so for their weddings they most definitely want to tick outside the box! With lots of imagination and hands-on creativity, we get stuff built, made and ordered wherever possible to give our couples the bespoke wedding they've been dreaming of. There's no repetitive "assembly line" formula used here, which is what makes every wedding so exciting!
What made you start your business?
I married my wonderful husband here in Thailand a few years ago, and after I'd returned from my honeymoon, my own wedding planner approached me about partnering with her. She suggested that I set up my own wedding planning business as I was one of the most organised bride she'd ever had – her words, not mine! We live on separate islands in the Gulf of Thailand, so we both run our own businesses and work together as we need to. She's a wonderful mentor and I can't thank her enough for encouraging me to take the leap and start my own business.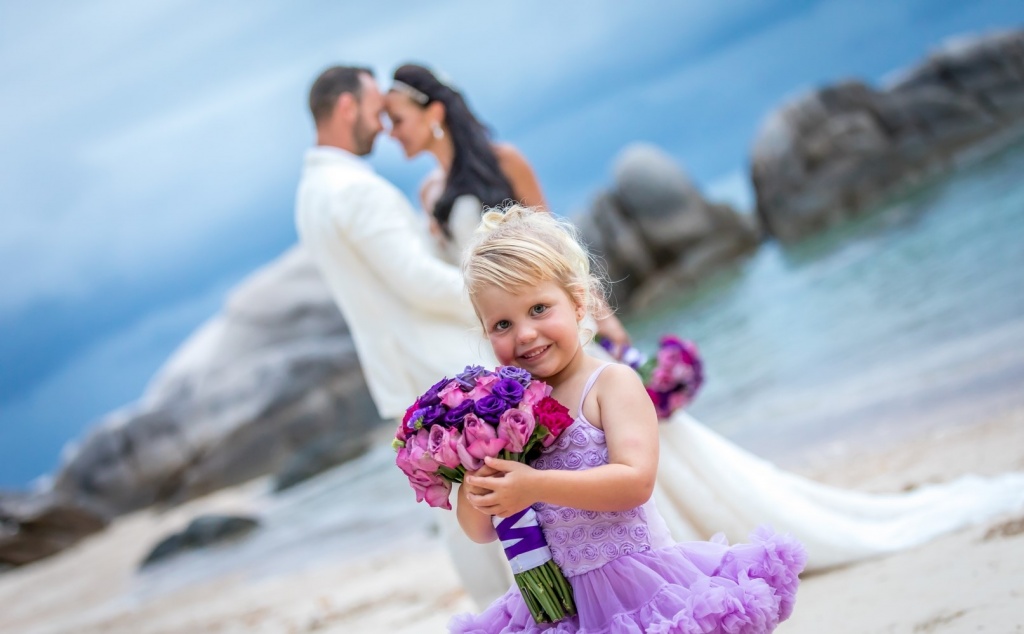 What sort of couple do you think you attract?
We plan weddings on a rustic, faraway island that's only accessible by a two-hour ferry journey and that doesn't have all the modern day trappings of everyday life in the West. That's the joy of getting married here! Our couples are looking for something different to the franchise resort weddings that can be found on bustling holiday islands. They know they are getting something extra special by choosing Koh Tao. They're bold and fearless, quiet and reserved, curious and contemplative – they come in all personalities from all across the world, but they have one thing in common… they want a different kind of wedding experience that reflects how they want to live their married lives.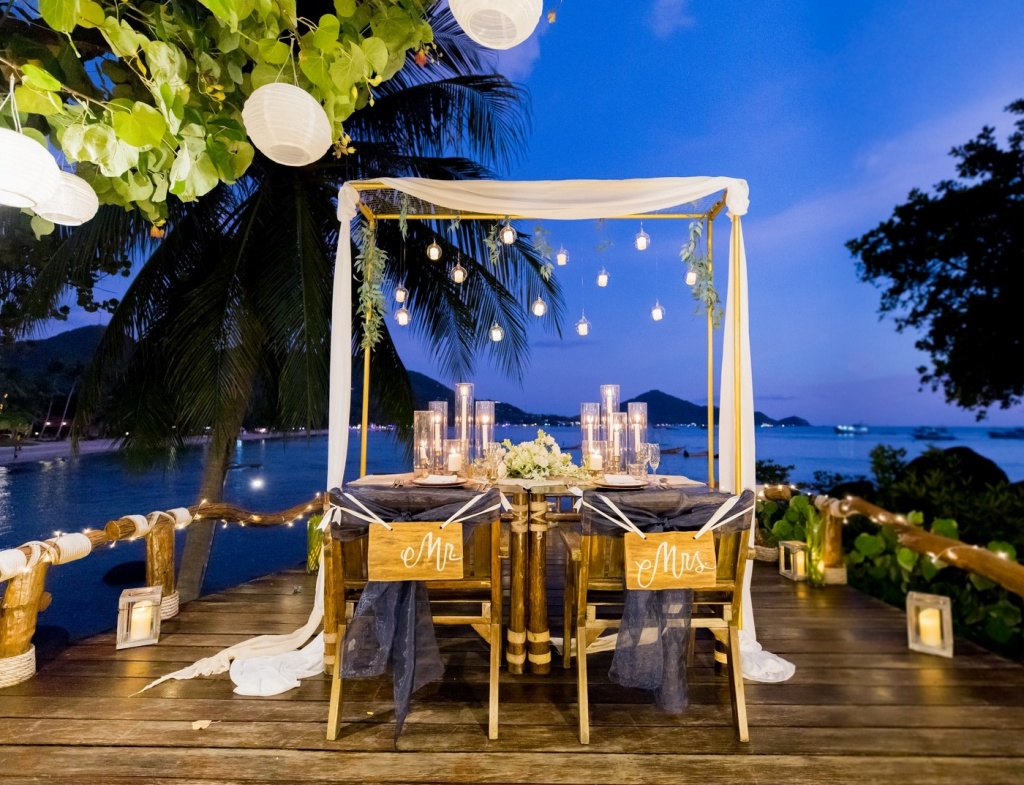 What do you enjoy most about your job?
All of it…seriously!! I'm passionate about being organised and I'm very systematic in my approach to planning each wedding; it's how I'm able to provide bespoke weddings each and every time. I make the most out of a number of online tools to ensure the planning experience is smooth, streamlined and organised, ensuring I'm on track, not only for me, but also for my couples. Every time I see my newly-weds walk back up the aisle as committed life partners having just experienced a wedding that has gone way beyond their expectations, I'm literally singing and dancing inside. To witness their 'we did it!' moment and their beaming smiles is so rewarding and without doubt my favourite part of every wedding.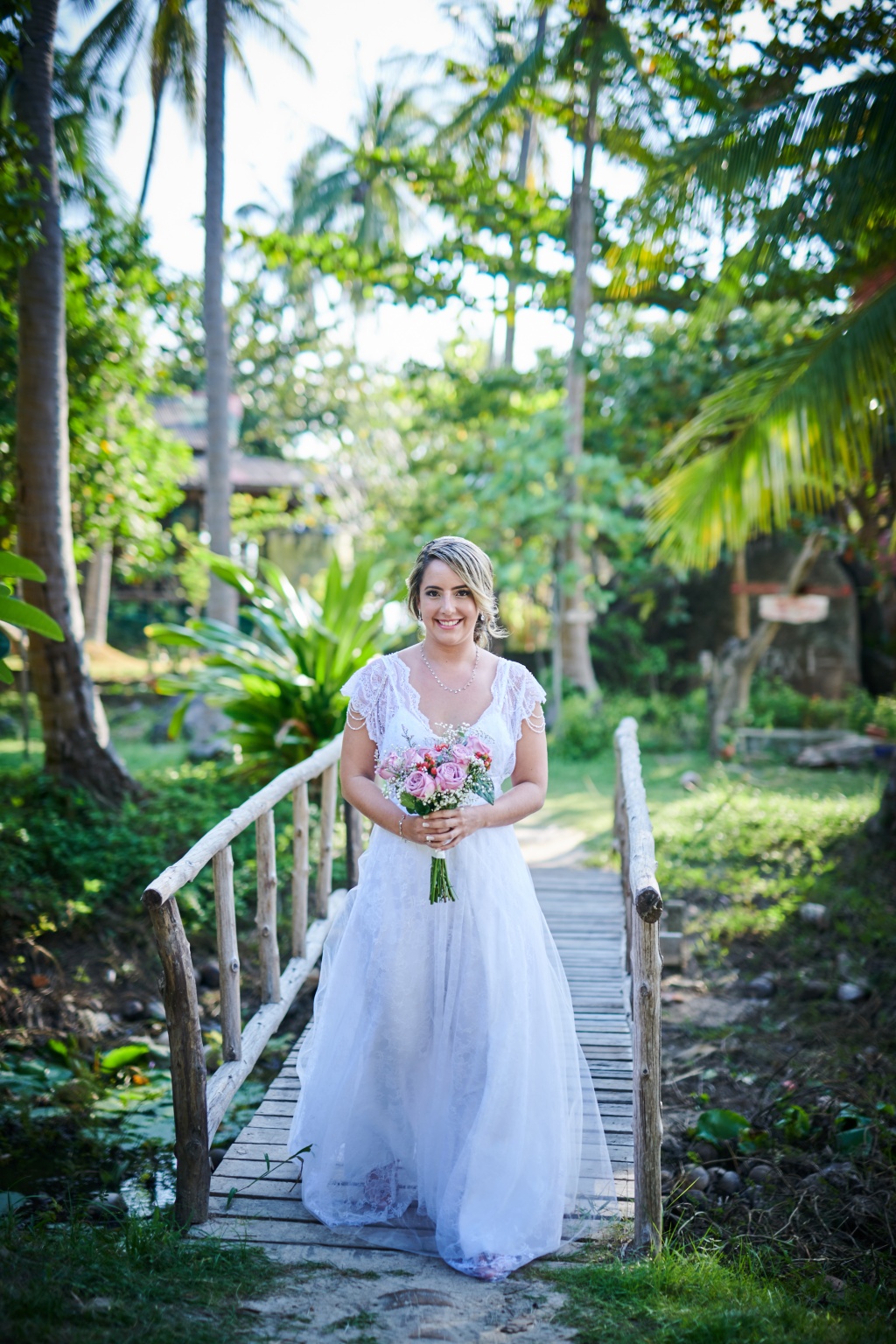 What were you doing before?
My life before Forever Lovestruck seems like another lifetime already! I was an Event Director for a marketing agency in London for 10 years, and then I moved to Thailand where I started as a dive pro before becoming Head teacher for a small, private primary school here on Koh Tao – I have a degree in Education & Classical Music and taught in the UK many moons ago!
Organisational excellence is vital when multi-tasking, whether that's managing large-scale events, guiding a group of scuba divers or running a school. Planning is very much in my blood! But it's only since planning my own wedding in Thailand that I realised that I could marry my organisational skills and experience with my sheer love of weddings into a new calling. I live, breath and sleep for dotting the i's and crossing the t's – planning the intimate details of weddings brings me so much joy!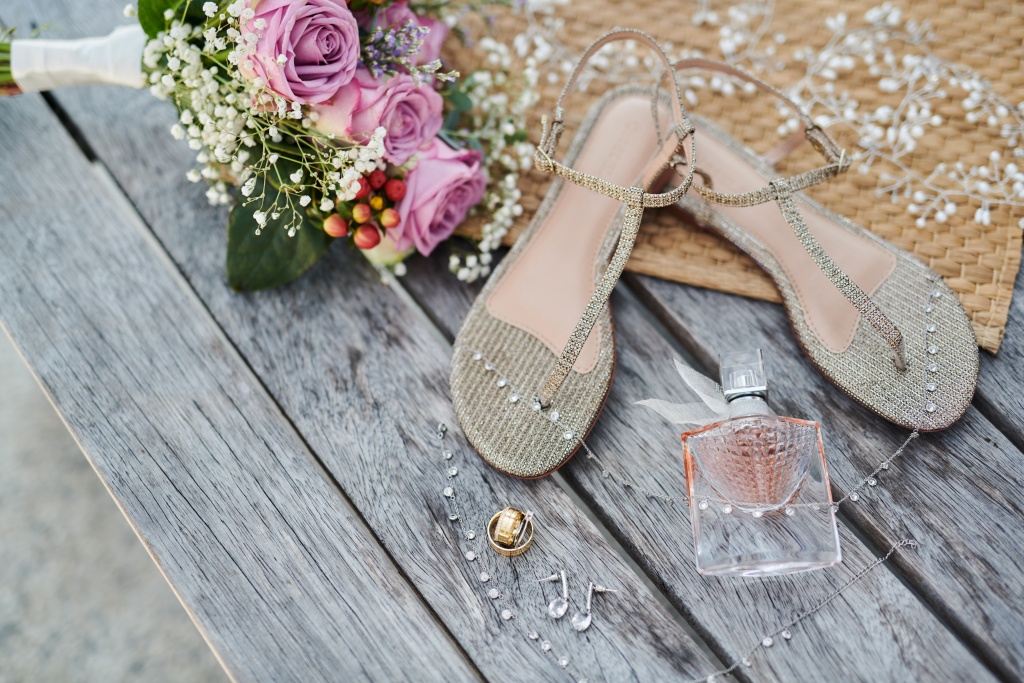 What is your ideal way to spend a day off?
That's an easy one – cuddled up on the sofa with my two gorgeous rescue dogs, my supportive husband, an episode of my favourite TV show (currently addicted to Strictly Come Dancing and the Great British Bake Off!) and a cup of Earl Grey tea imported from the UK!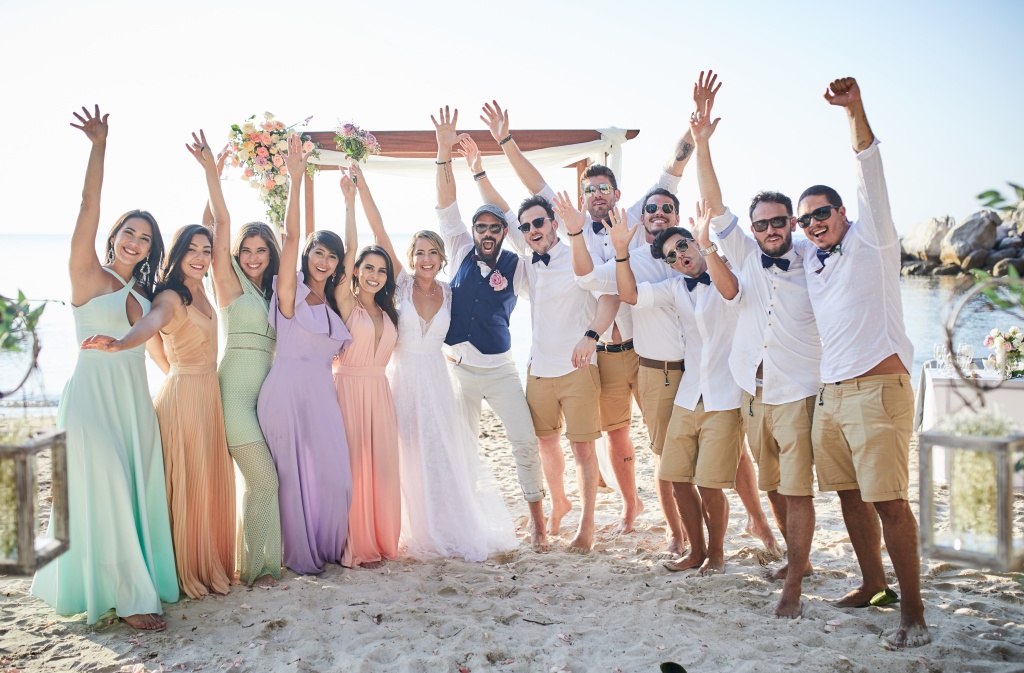 Where are you based?
I'm lucky beyond words to be based on the tropical island of Koh Tao, in the Gulf of Thailand. This tiny island (21km.sq!) is my idea of heaven and I can't imagine living
anywhere else.
What sort of geographical area do you cover?
I'm most definitely a destination wedding planner delivering bespoke weddings for lovestruck couples from around the world who have chosen our little slice of paradise to say their 'I do's'. Some of my couples have been to Koh Tao on holiday before and loved the island so much that they want to marry here. Others are already living here. However, the vast majority only set foot on the island for the very first time just a few days before their wedding, having fallen in love with the idea of a tropical beach wedding and an adventurous travel experience all in one!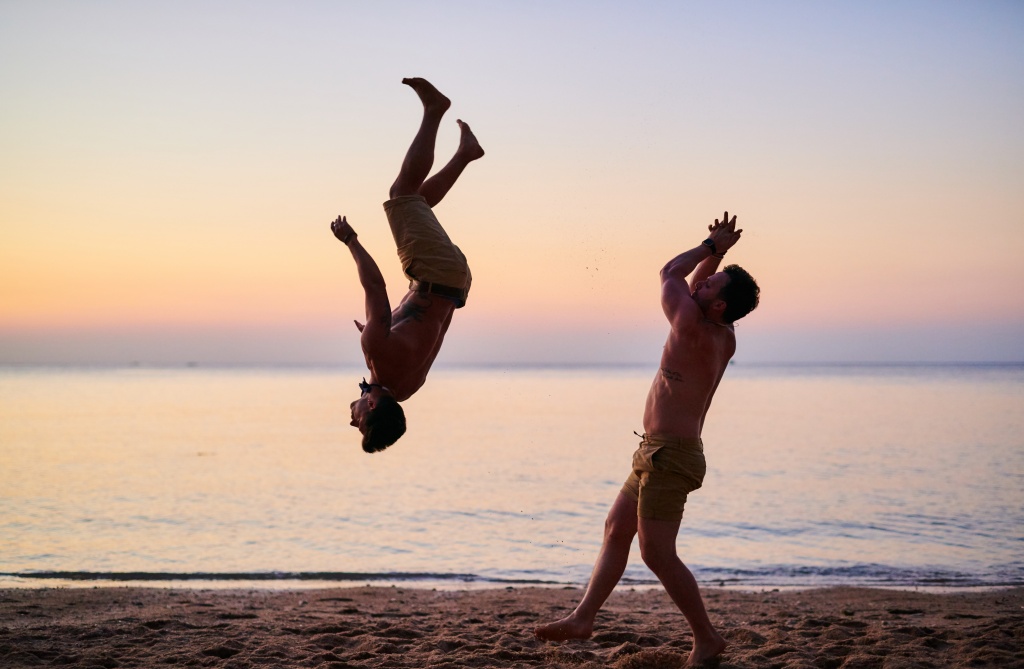 Can you give me some information on your pricing structure?
As each wedding is bespoke, this means my pricing structure has to be flexible. From the very first contact with my couples, I spend a significant amount of time learning about them as individuals and understanding their vision in order to create a one-off wedding experience that suits their dreamy aspirations, hard-earned budget and love of adventure.  We start with a 30-minute discovery call so that I can fully absorb their wedding wish-list, agree the level of planning support they want from me and it's also an opportunity to see if we're a good fit for each other. After all, we're going to be spending a lot of time in each other's lives for possibly
a year or more!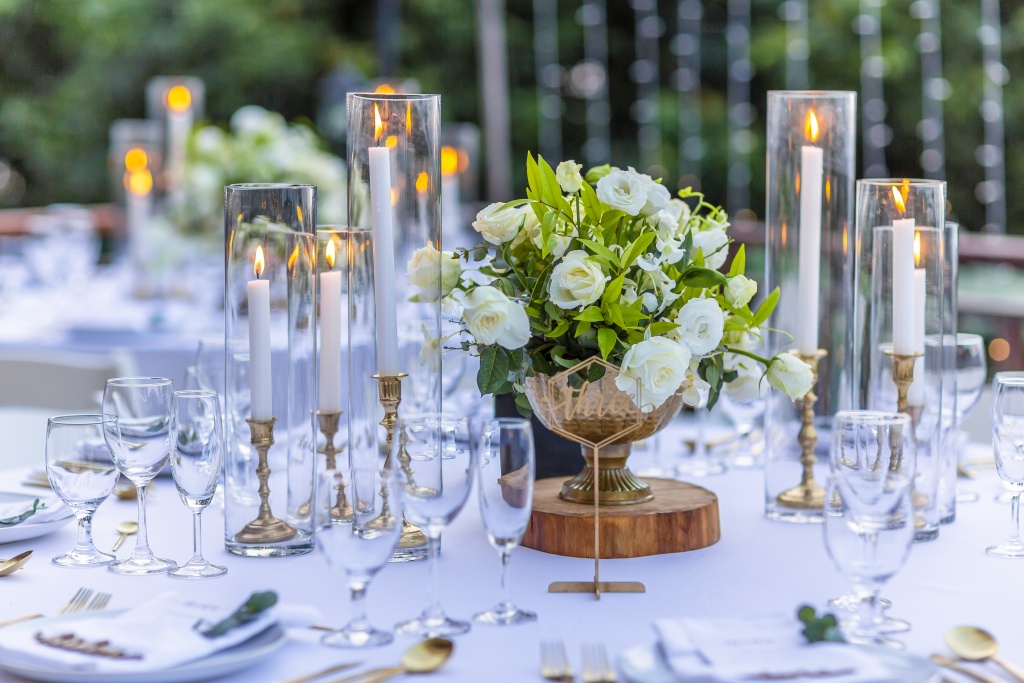 Our new products
Here on Koh Tao, there's no wedding rental companies or large stores to source equipment from.  So we've had to carefully select all our own top quality boho-style decor, linens, furniture, lighting, drapery and cutlery, sourced from around the world. We own all of our assets and our couples have access to them as part of our services. We're always on the look-out for new items and we're very excited about our latest investment, giving our couples more choice for their wedding day. We're now offering extensive tablescape options in gold, rose gold and silver and we have a brand new oak 'barrel' bar – perfect for a beach cocktail station or whisky bar!