from the photographer.. "This fun, colorful and beautiful styled shoot took place at The Saguaro Hotel in Scottsdale, and it's a great inspiration for a Fiesta-themed wedding! Between the flowers, cacti and piñatas, you will find a couple totally in love and ready to have the best day of their lives!"

An incredibly vibrant color palette set the tone for this fun wedding inspiration set in a desert climate. Although many weddings have a limited number of colors, this shoot shows you how you can incorporate many colors flawlessly. The ceremony featured a backdrop primarily made of palm leaves, which have been a big trend in weddings lately. The deep green complemented the surrounding neon pinks and oranges to create the fiesta vibe. Guests were then able to enjoy a lounge area complete with wooden furniture and pillows decorated with oversized pom-poms. At every turn, desert-inspired florals and elements pair perfectly with the fiesta style.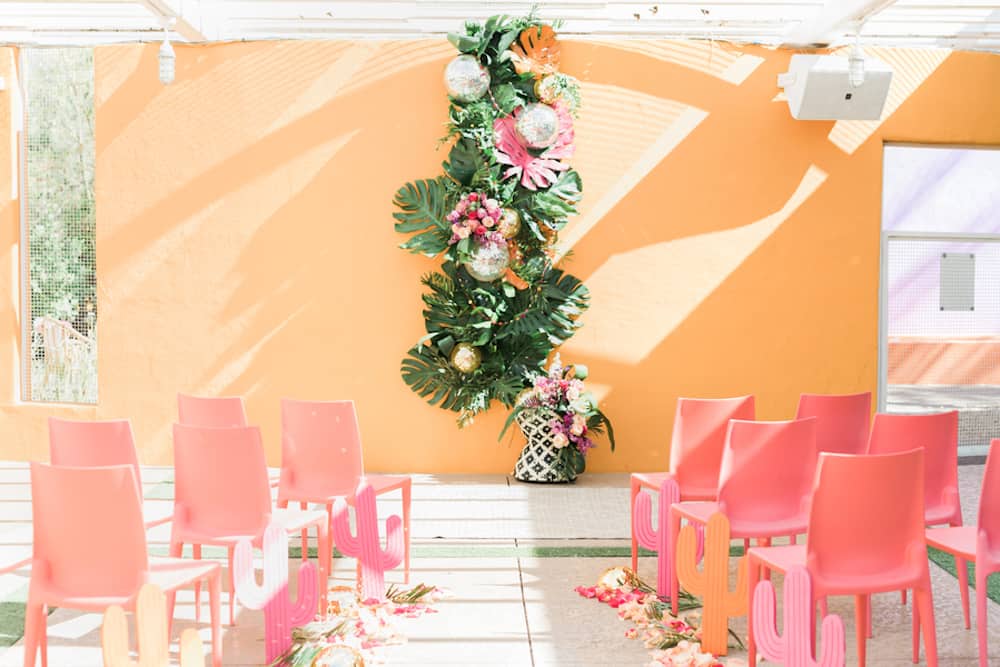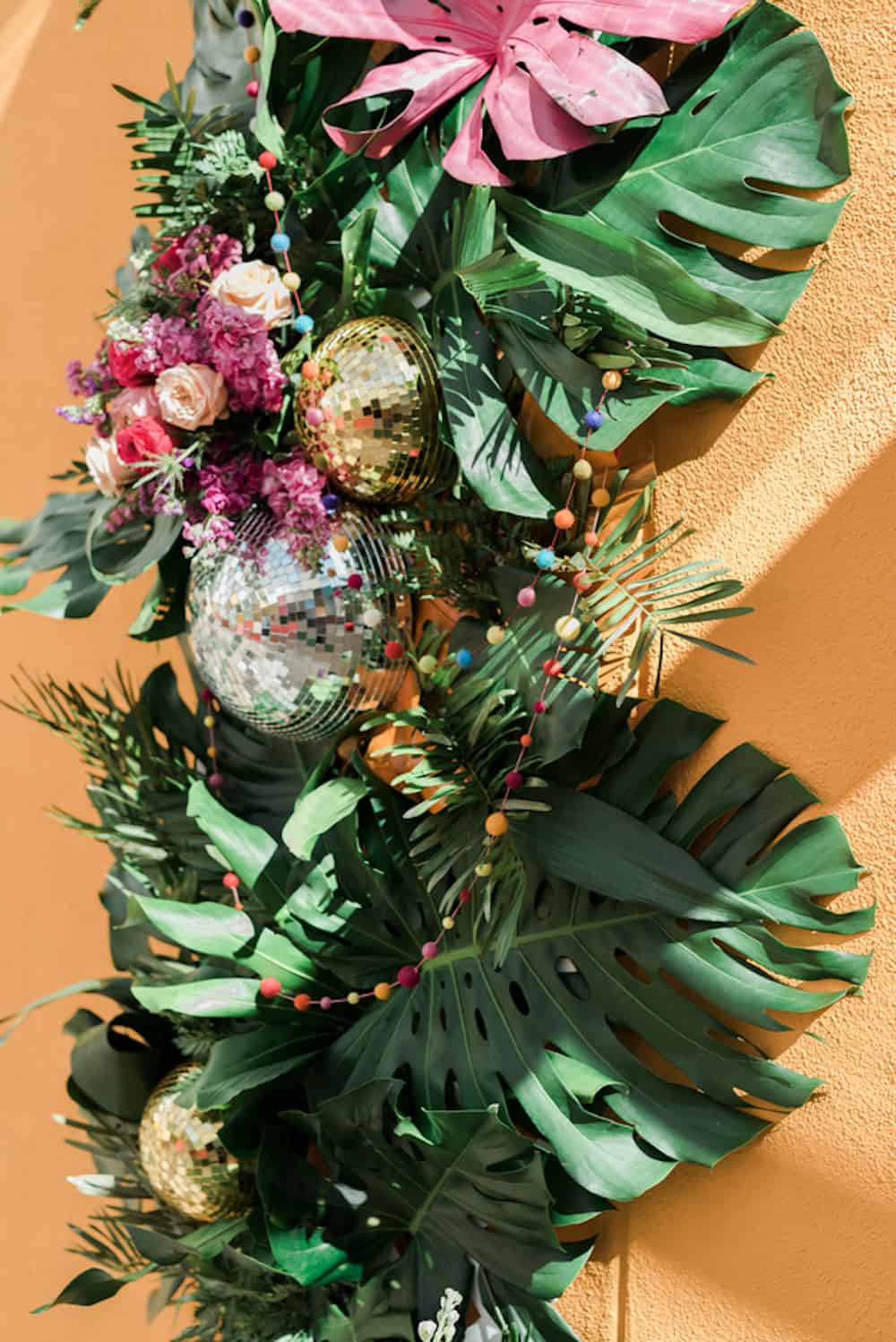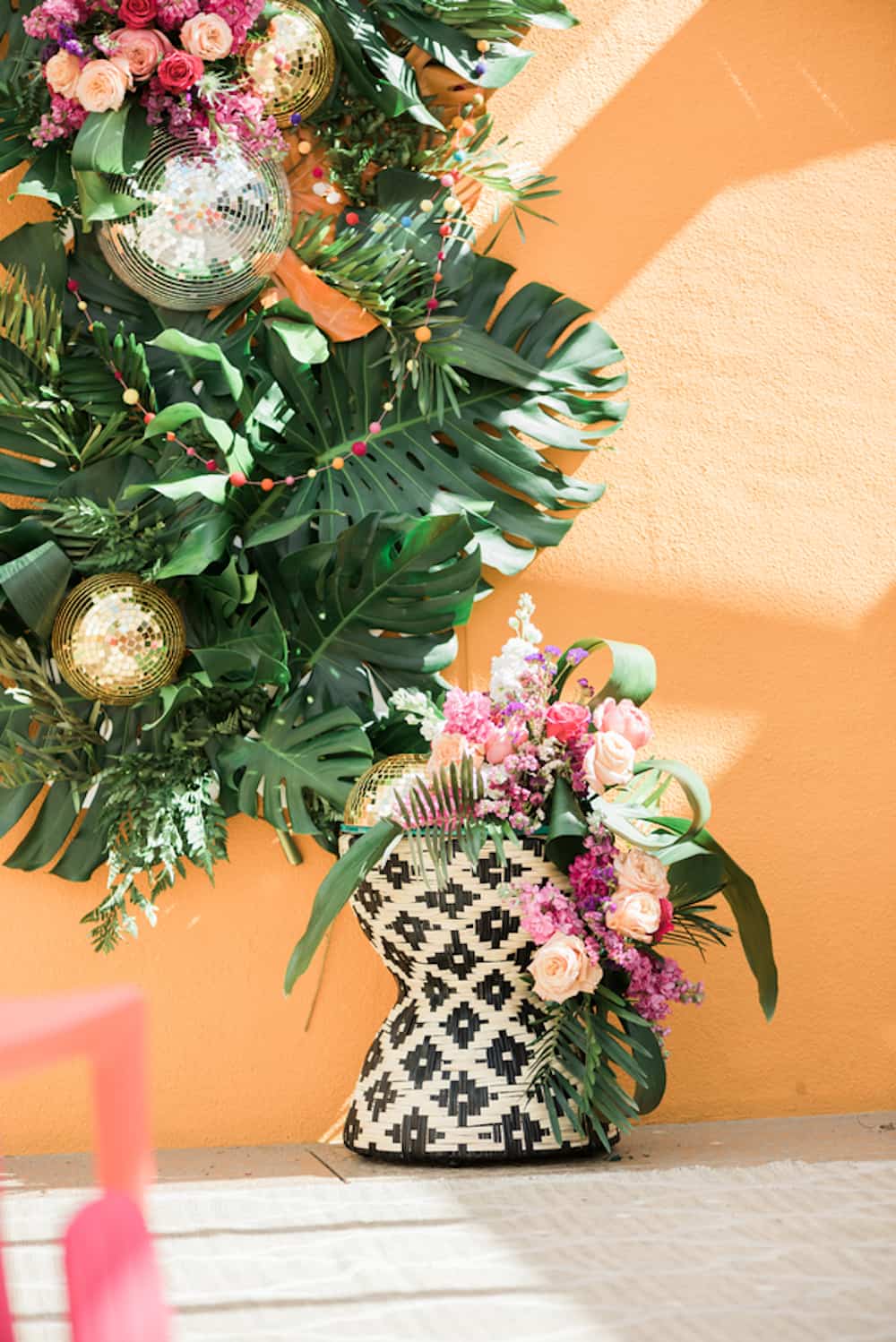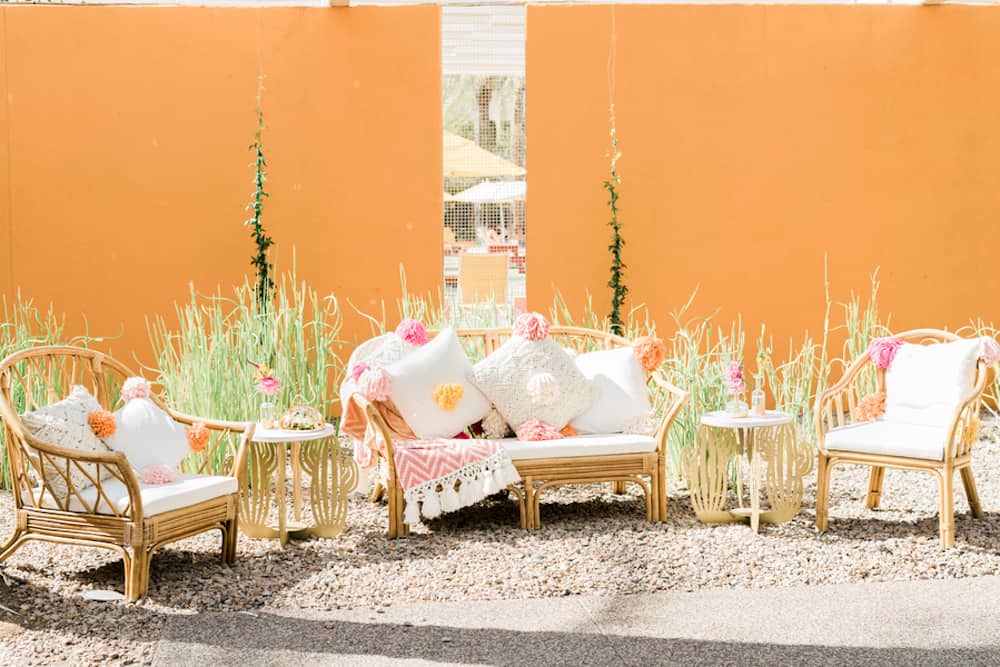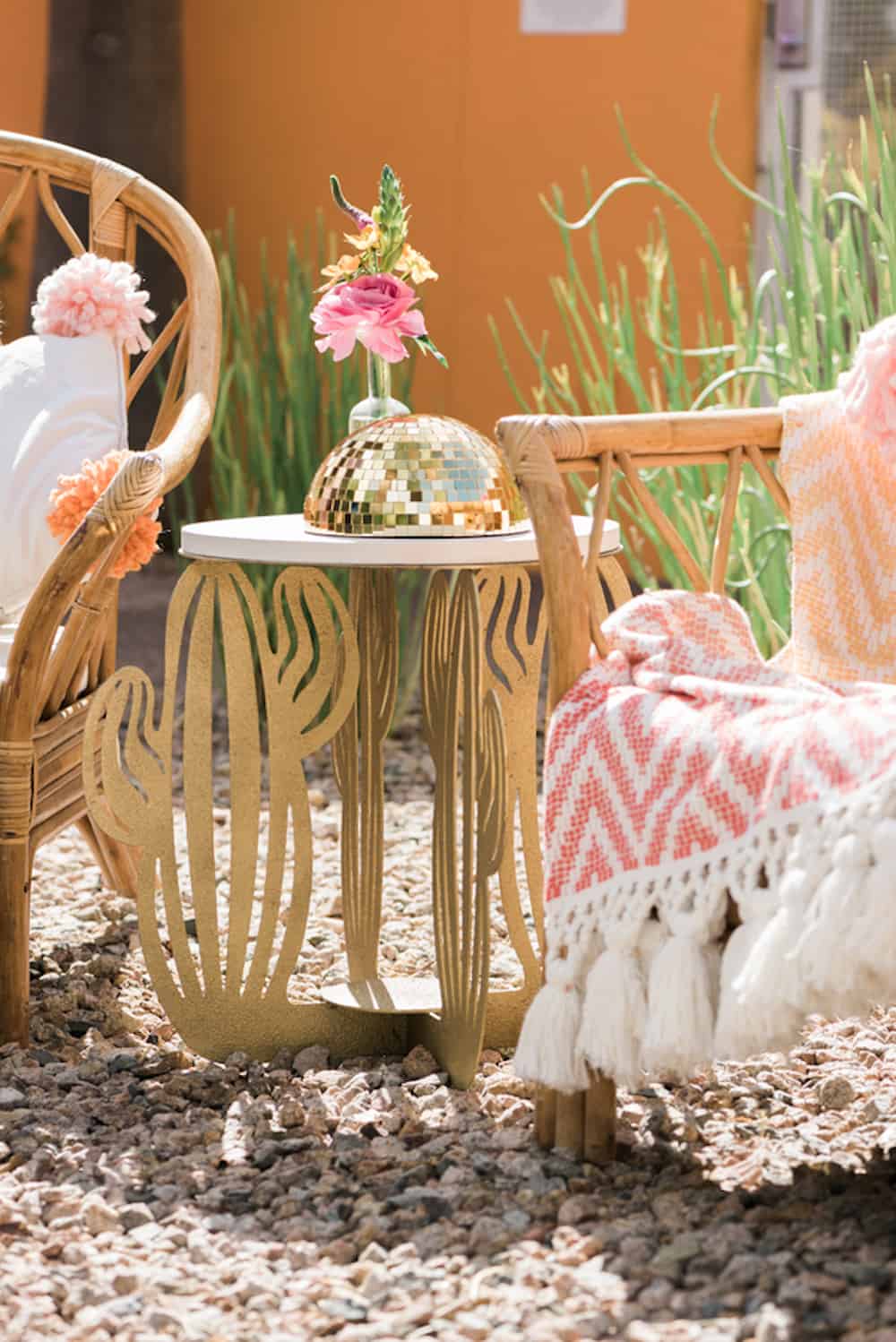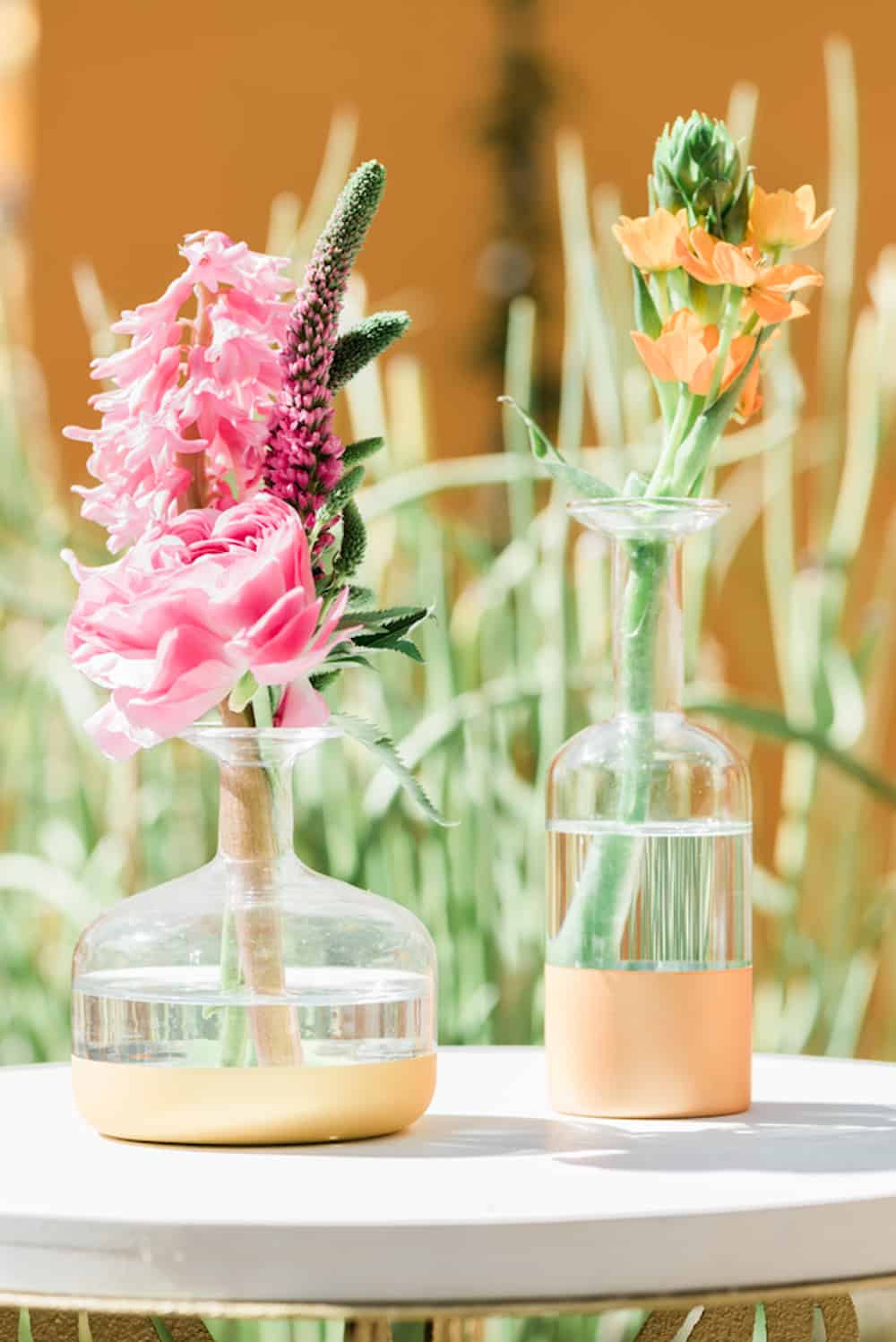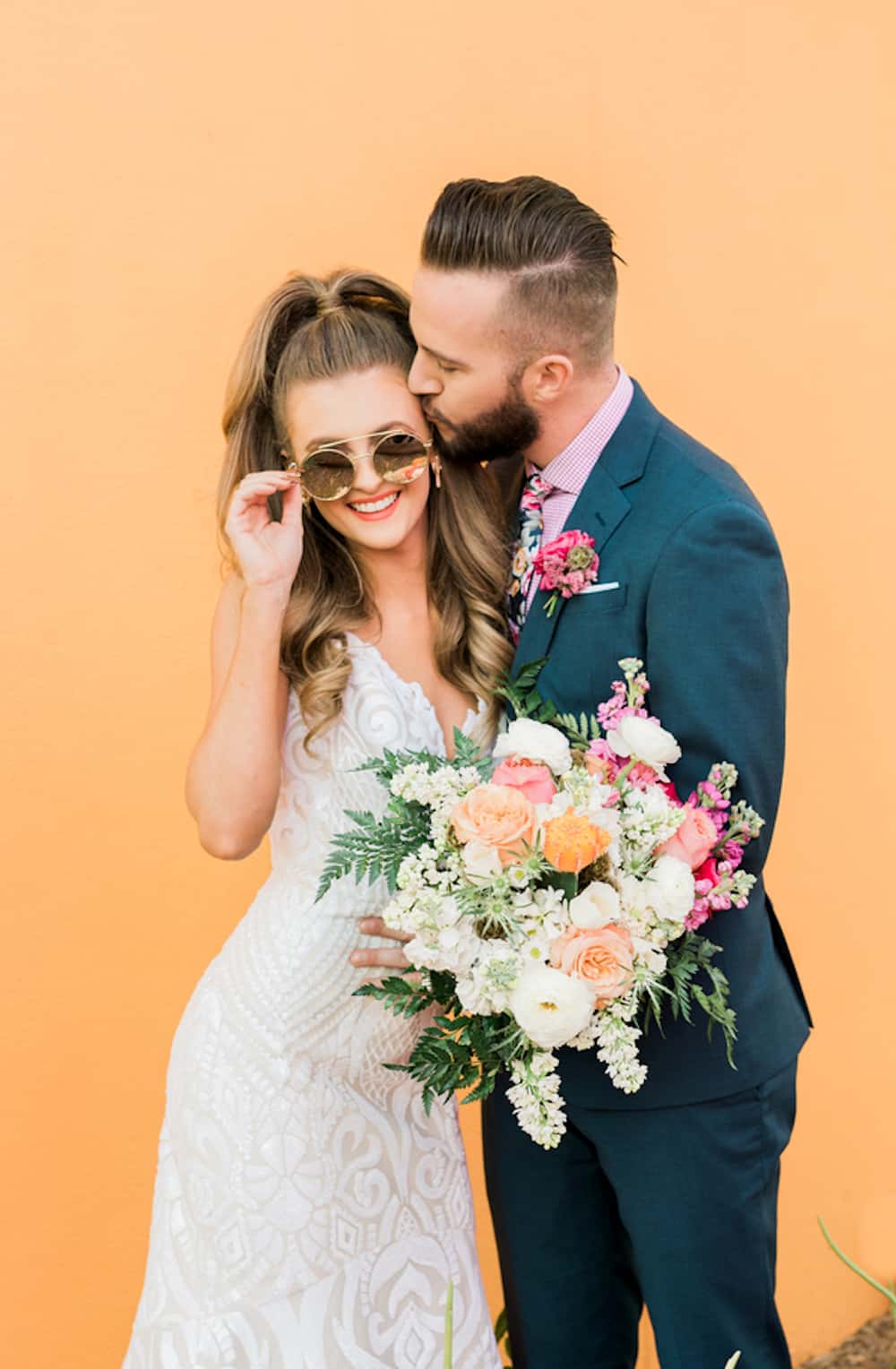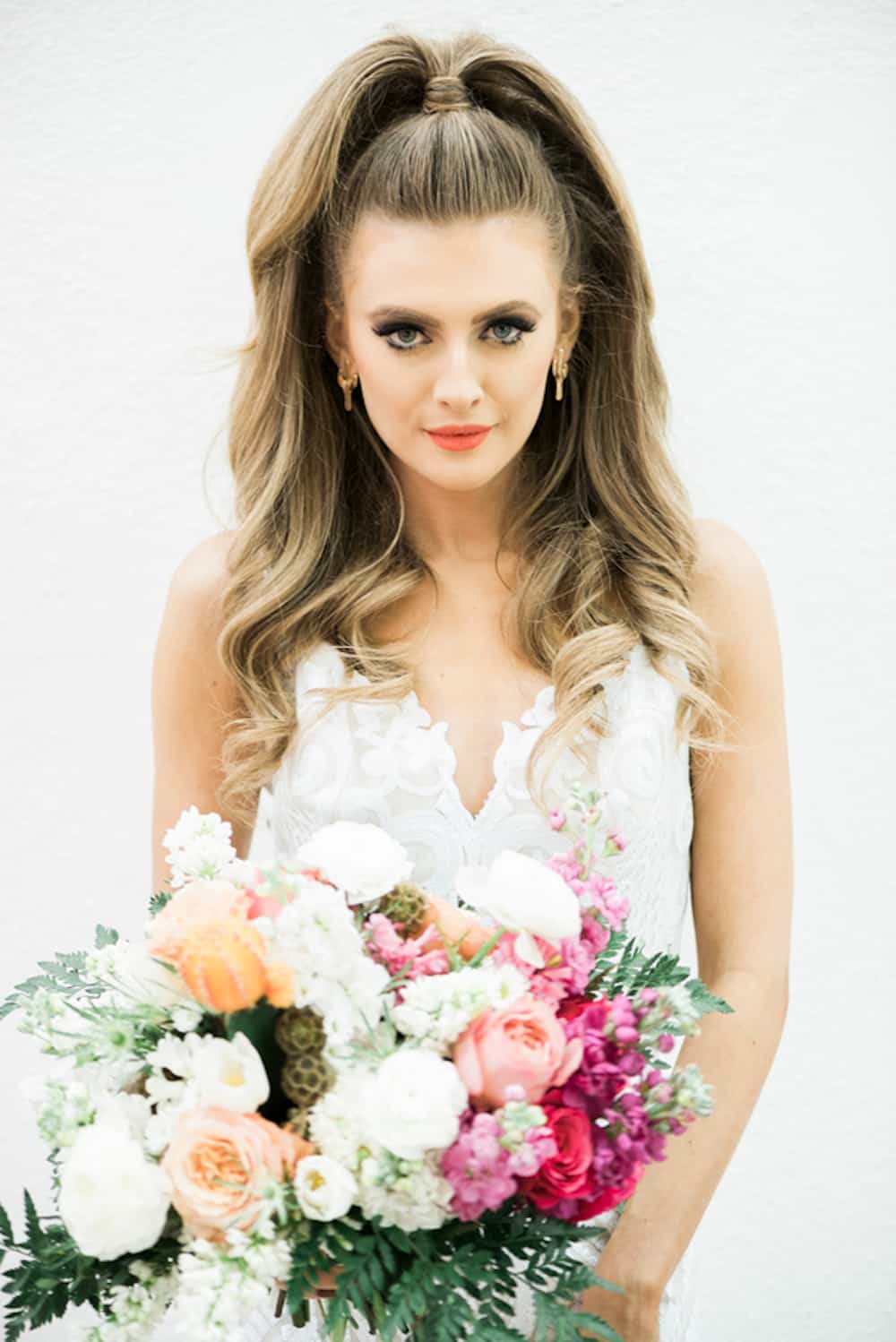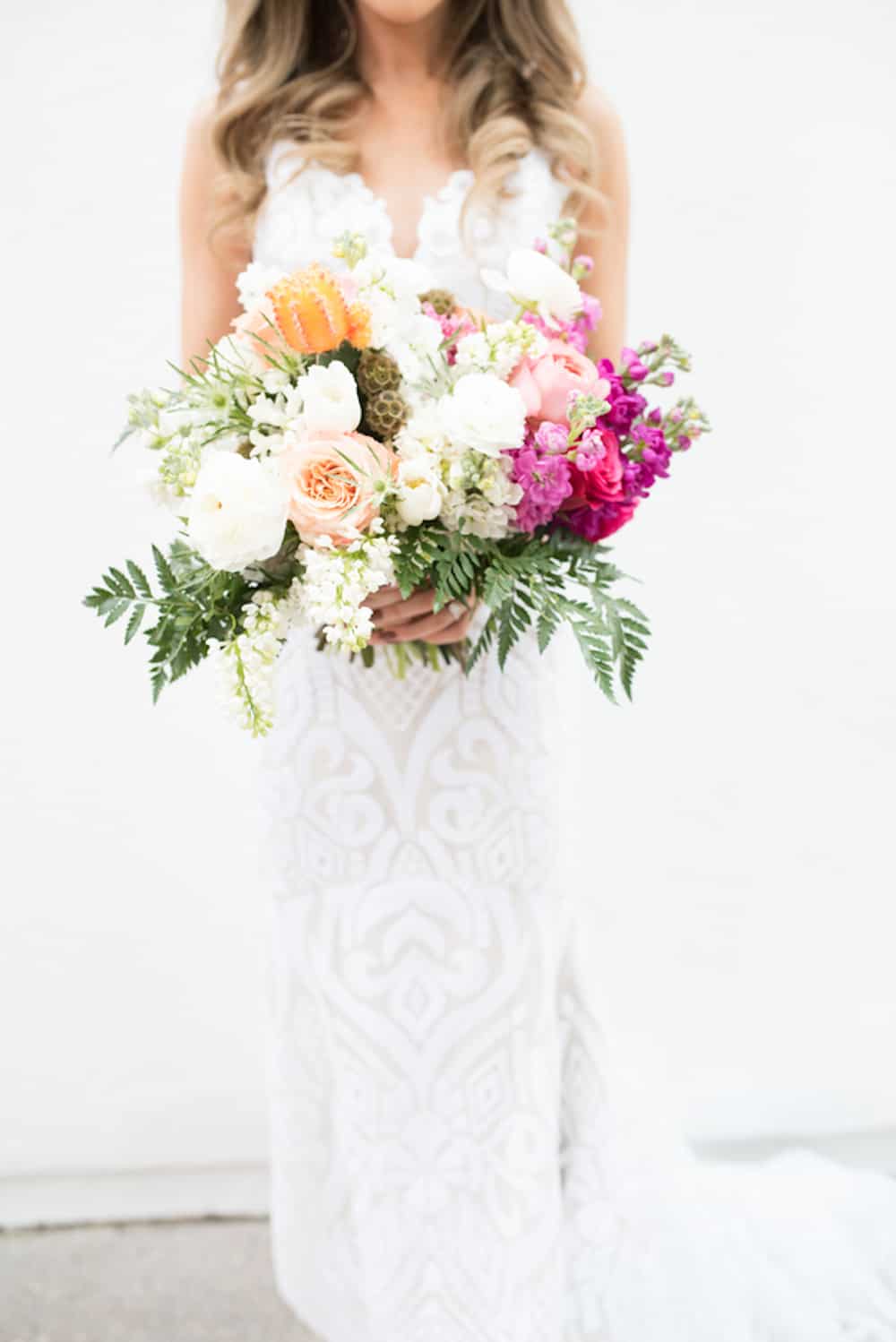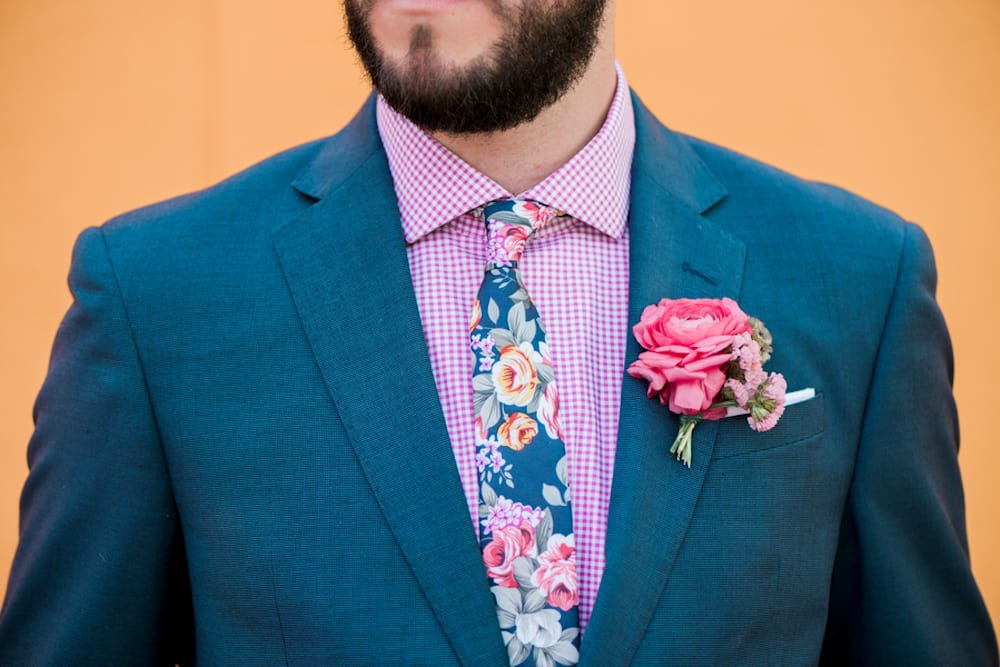 The bride made a statement with a big hairdo and bold yet slightly natural makeup. Meanwhile, the colorfully-dressed groom contrasted the bride's white gown with a navy suit that was paired with a bright pink shirt and floral-print tie. The Saguaro's walls and surroundings set the tone for the look of this styled shoot; the pink and orange walls found throughout helped accentuate the fiesta theme. Modern seating added a contemporary touch, along with the variety of decorative cakes found on a modern table in front of a cleverly written phrase that read "eat desert first". At the end of this incredibly fun wedding, the newlywed couple enjoyed a splash in the neon balloon-filled pool and a drive in a classy vintage car.