Every girl dreams of a fairy tale kind of wedding where she has the perfect dress and the ideal venue. Most brides put all the focus and energy to ensuring that their day turns out exactly as they have always dreamed.
A well-prepped skincare routine for the bride is a key to achieving the glow and radiance that all brides desire. Unfortunately, one of the things that the majority forgets until it's too late is that they should start preparing their skin.
Here is an inside scoop from experts on how you can achieve radiant and glowing skin for the first walk down the aisle.
Start Early
It's never too early to start a smart skincare routine before your wedding. The sooner you begin, the more time you will have to deal with all the issues. You can start by carefully assessing your skin condition so that you can get skin care products that address specific skin imperfections.
Use Salicylic Acid to Treat Acne
In cases where a bride has blackheads or hormonal spots, products containing salicylic acid cream should be a part of your daily skincare routine. A salicylic acid cleanser will help you treat inflamed blemishes and unclog blocked pores.  GuidingBeauty has created a great guide by dermatologists on salicylic acid cleansers.

Make an Appointment With a Professional
It's time for you to get some extra pampering from experienced professionals. Monthly facials and massage will ensure proper blood circulation for healthy-looking skin.
Proper Diet
Always be careful with what you put on your plate. Cut down on alcohol, artificial and processed food, and add more vegetables, fruits, and other healthy snacks on to your diet. You can add cucumbers, watermelons, and other hydrating foods for the extra natural glow on your skin.
Drink Water
One thing that your skin is always craving is water. It's the secret to the radiance on your skin because it clears out acne, reduces wrinkles, and keeps your skin hydrated, supple and flawless. What's more, it also helps you in losing weight.
Get Enough Sleep
We know that planning your wedding and trying to secure promotions are deadlines that require time dedication. However, we must stress the fact that you need your 8 hours of sleep to avoid dull, dehydrated, and patchy skin on your big day.
Keep Your Sunscreen Close
A busy bride will probably be running up and down in the sun, trying to catch up with various deadlines. However, that doesn't mean that you should suffer the ugly damages caused by exposure to the sun. One skincare tip for the bride is to apply sunscreen before stepping out, wearing a hat and full sleeve clothes.
Exercise Then Exercise Some More
Any physical activity that draws sweat and gets your blood pumping a little faster is excellent for your skin. A good exercise routine helps in removing toxins from your body, reducing stress, and adds natural radiance to your skin.
Regular exercise is also likely to lead to the loss of a few pounds, which is great. However, you will need to invest in a nourishing moisturizer to spread on your body daily, to avoid the appearance of stretch marks.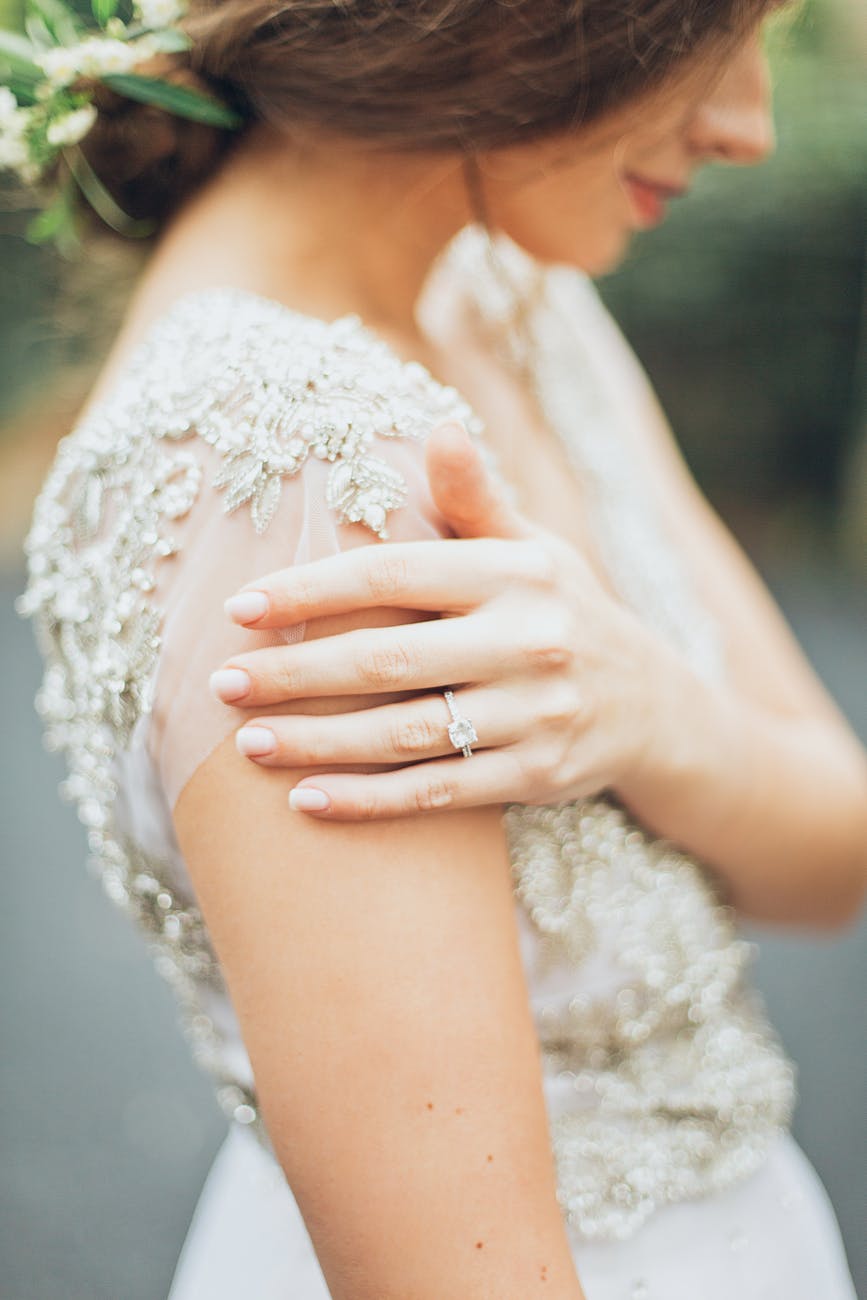 Wash Your Face With Your Hands
I know using a washcloth seems like the ideal way to get the dirt out of your face, but most dermatologists will advise you to use your hands. This is because washcloths tend to harbor bacteria. If you are wearing long-lasting lipstick or waterproof mascara, use a makeup remover first.
Use a Deep Cleaning Mask
A mask helps enhance your daily face-washing routine. It sits on your face a little longer to help clean out hard sebum, thus opening up your pores. If you have oily skin, use a facial mask on alternate days, but if your skin is dry, limit its use to once or twice per month.
Cleansing, Toning and Moisturizing
A clean face that is free from dirt helps keep your pores open and your skin youthful and glowing. Cleansing your skin ensures that your skin breathes better, toning works on pores and reduces on the occurrence of fine lines. The last step is to moisturize your face to trap in moisture that helps your skin stay soft and supple.
Take Care of Your Lips
If you spend too much time outdoors, then it is possible to get dry and chapped lips because of the sun, wind, or cold. One way to protect and repair your lips to keep them looking excellent for the big day is to use a lip balm with SFP.
Hands and Feet
Massaging your hands and feet using olive oil will help get rid of any dry skin on your feet and hands. For a cleaner and more polished look, you should schedule a monthly pedicure and manicure appointment. Remember, your hands will be receiving a lot of attention on your big day and take care of them.
Exfoliate Your Body
Use a body scrub every day to keep your body looking toned and softer. If you notice any red spots on your thighs, arms, or bum, then you will need to use salicylic acid to keep this situation under wraps. A good moisturizer will also help keep your skin looking smoother and firmer.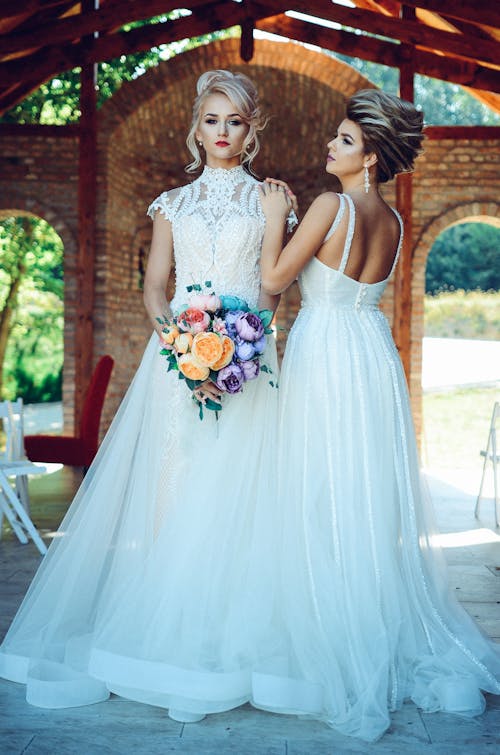 Conclusion
Every bride deserves to take the centre spot on her wedding day. Vibrant and well-nourished, clear and luminous skin is one of the factors of getting a gorgeous bride. The above wedding skincare tips for the bride will help you look and feel beautiful.