In the radiant embrace of a summer day, as the scent of blossoming flowers wafts through the air, there's no setting more enchanting than an outdoor wedding. It's a season synonymous with new beginnings, vibrant color, and a spirit of celebration – all the elements of an unforgettable wedding. But amidst the orchestration of this grand event, how can one possibly overlook the key to everyone's heart: the desserts?
In the midst of laughter, dance, and clinking champagne glasses, sweet treats play a starring role at weddings. They are more than just a delightful end to a meal; they epitomize the sweetness of a new beginning and serve as cherished treats that your guests eagerly look forward to. In addition, summer, with its bounty of fresh fruits and cooling delights, offers a unique palette for a creative dessert menu.
This article aims to present a diverse array of sweet treat ideas specially tailored for an outdoor summer wedding. Here, you'll discover everything from refreshing ice creams and sorbets to elegant pastries adorned with seasonal fruits, all designed to complement the charm of your summer nuptials.
General Considerations for Choosing Wedding Treats
Choosing the right sweet treats for your outdoor summer wedding is not as simple as selecting your favorite dessert. Several factors need to be taken into consideration to ensure that your selection fits perfectly with the occasion, weather, and preferences of your guests.
Weather & Location
The summer heat, while lovely for an outdoor wedding, can pose challenges when it comes to desserts. Choose treats that can withstand warmer temperatures, or plan for proper storage and display to keep them fresh. If your wedding venue is by the beach, perhaps opt for lighter, refreshing options, while a rustic vineyard wedding might call for something more traditional.
Guest Preferences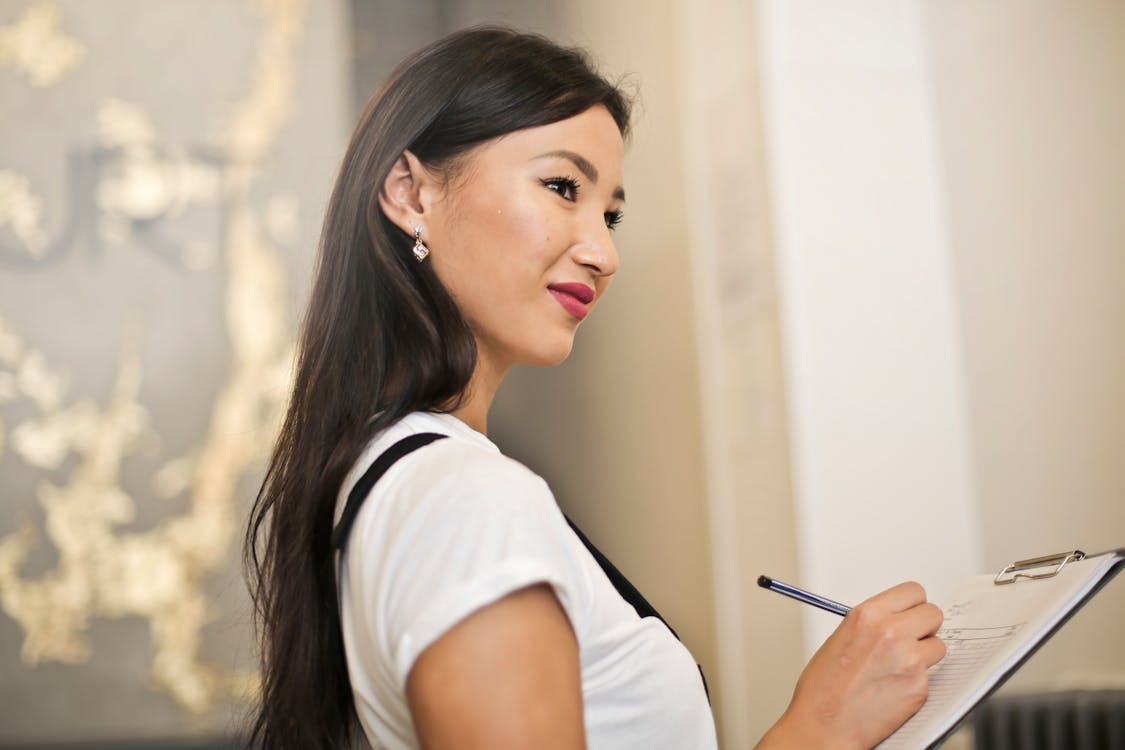 While it's your special day, considering your guests' preferences and dietary needs can create a more inclusive and enjoyable experience for all. If you know many of your guests are health-conscious, provide options that are low in sugar or gluten-free. If kids are attending, include some fun and easy-to-eat treats.
Wedding Theme
Your wedding theme can guide your dessert choices. For example, a boho-chic wedding might call for a whimsical dessert table, while a more formal, black-tie event may require a traditional tiered cake and elegant pastries.
Seasonality
Make the most of summer's bounty. Incorporating seasonal fruits or local specialties can add freshness and uniqueness to your dessert table. Plus, seasonal ingredients often pack the most flavor, which your guests will surely appreciate.
Variety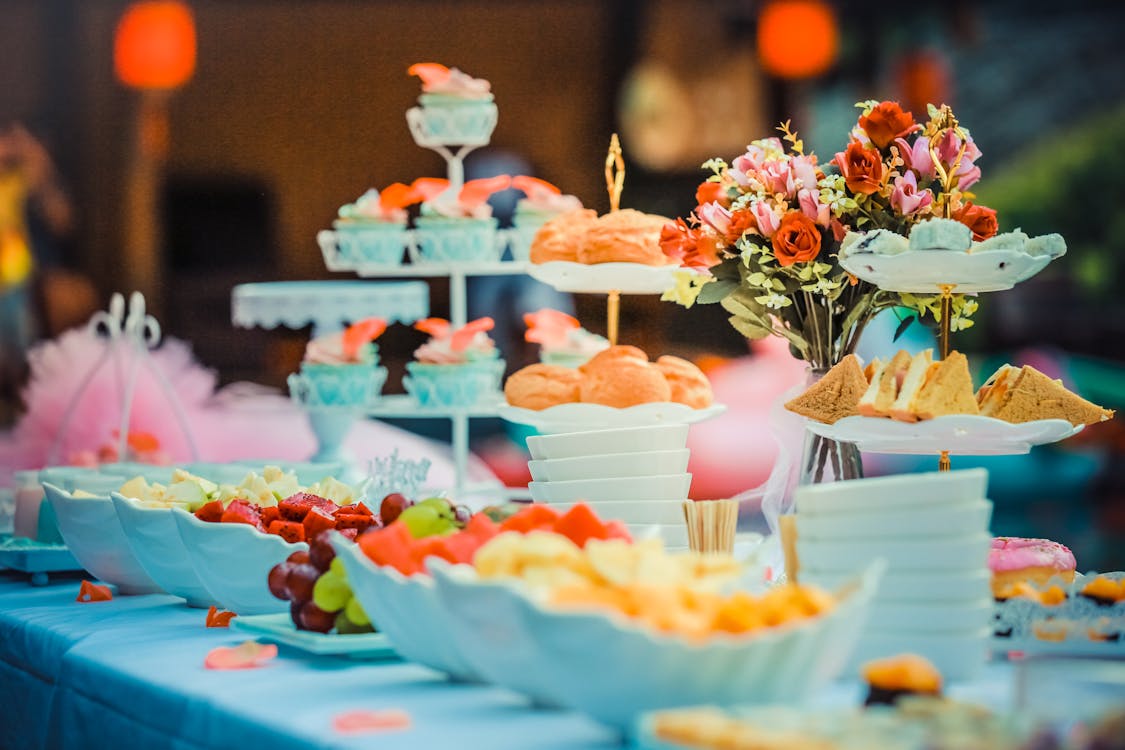 Offering a range of desserts can ensure there's something for everyone. This doesn't mean you need countless options, but a selection of three to four contrasting types of desserts usually caters to the varied tastes of your guests.
By keeping these considerations in mind, you can ensure your sweet treats will not only tantalize taste buds but also harmonize with your wedding's overall feel and theme. After all, it's these thoughtful touches that transform a great wedding into an unforgettable one.
Sweet Treat Ideas for Outdoor Summer Weddings
Planning an outdoor summer wedding opens a plethora of options for serving delightful desserts that can be as memorable as the ceremony itself. Whether you're looking to cool down your guests with frosty treats or dazzle them with innovative creations, here are some sweet treat ideas:
Ice Cream and Sorbets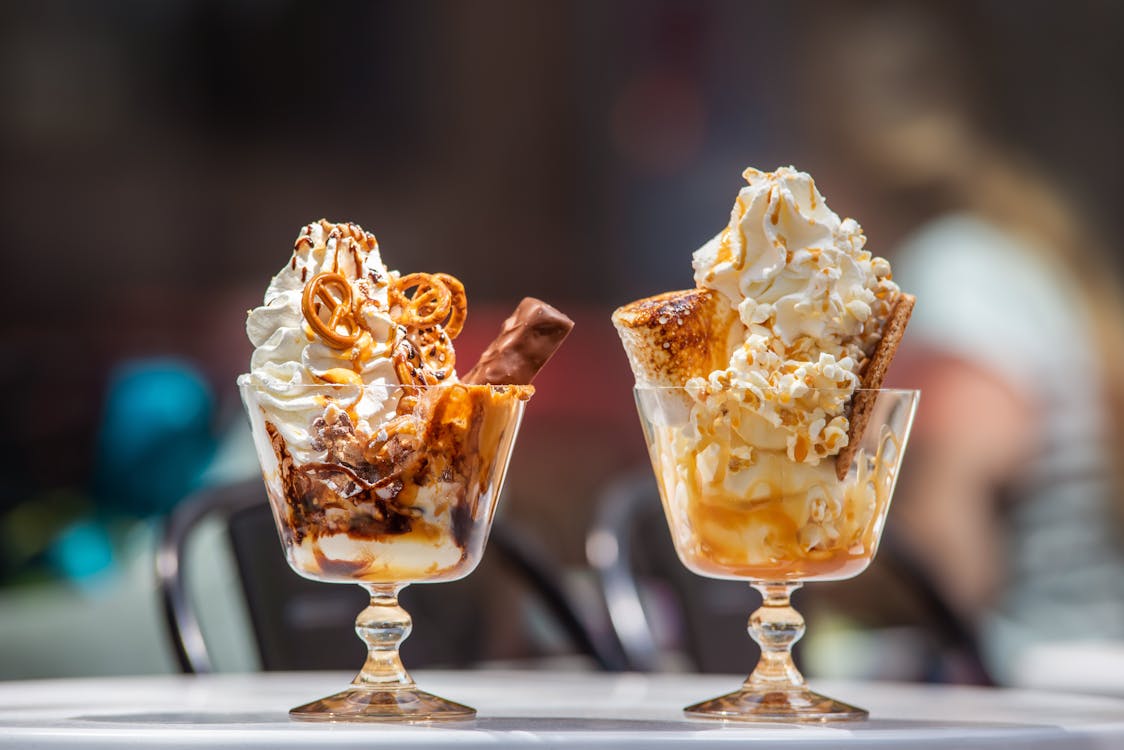 A classic summer favorite, ice cream and sorbets are always a hit. Consider hiring an ice cream truck or setting up a DIY sundae station with an array of toppings. For a more sophisticated twist, offer champagne sorbet or gourmet gelato in unique flavors.
Fruit-based Desserts
Summer is the season of vibrant, juicy fruits. Use them in tarts, pies, fruit salads, or even grilled and served with a scoop of cream. Fresh berries, peaches, and cherries can be used in a variety of innovative ways to enhance the dessert menu.
Cake Alternatives
If you want to break away from the traditional wedding cake, consider alternatives like cupcakes, cake pops, donuts, or a macaron tower. Offering these handheld treats can also make for easier serving and clean-up.
Frozen Treats
From popsicles to frozen yogurt, these treats can offer a much-needed respite from the summer heat. Get creative with flavors, combining fruits, herbs, and even edible flowers.
S'mores Station
A fun and interactive s'mores kit is perfect for a rustic or camp-themed wedding. Guests can roast their own marshmallows and create their own s'mores, making it a sweet and memorable experience.
Sweet Beverages
Don't limit yourself to solid desserts. A lemonade stand, smoothie bar, or an iced coffee station can be a refreshing treat for your guests. Add a touch of elegance with sparkling fruit-infused water or DIY cocktail stations with sweet mixers.
Mini Dessert Bar
Miniature versions of popular desserts like cheesecakes, tarts, brownies, and cookies offer guests the chance to sample a variety of sweets without feeling overly full. This can be a fun and visually appealing addition to your dessert menu.
Chocolate Fountain
An interactive and indulgent option. Provide an assortment of fruits, marshmallows, and bite-sized pastries for guests to dip.
Homemade Pie Station
Embrace the charm of summer and outdoors with a homemade pie station. Offering classic flavors like apple, cherry, and blueberry can evoke a sense of nostalgia and warmth.
Remember, the goal is not only to provide a dessert but also to contribute to the overall experience of your wedding. By considering your venue, theme, and season, you can select sweet treats that will leave your guests with lasting memories of your special day.
Ensuring Quality and Safety
While it's delightful to have a range of sweet treats at your outdoor summer wedding, maintaining their quality and ensuring food safety is paramount. Here are some strategies to keep in mind:
Professional Caterers: It's essential to hire professional caterers or bakers who are experienced in handling desserts for outdoor events. They are knowledgeable about what kind of sweet treats would hold up best in outdoor, summer conditions, and they're adept at preparation and presentation strategies to maintain the quality of the food.
Storage and Display: How you store and display your desserts can make a significant difference in their freshness and appeal. Ensure there's a shade for your dessert table to protect it from direct sunlight. For items that can melt or spoil quickly in the heat, like certain types of cakes or pastries, consider on-demand serving or employ cooled serving dishes.
Transportation: If your desserts are being prepared off-site, ensuring they are transported in a temperature-controlled environment is vital. This is particularly relevant for ice creams or other frozen desserts, which could melt en route to the venue if not properly taken care of.
Covering Food: It's advisable to keep food covered as much as possible to protect it from outdoor elements. Desserts can attract insects, so use covered display containers or netted food tents, especially for treats that will be sitting out for an extended period.
Timing: Plan your dessert serving time wisely. If possible, avoid leaving perishable desserts out for a long time in peak afternoon heat. Serving desserts after the sun has gone down can not only help maintain their quality but also adds to the romantic ambiance.
Hygiene Practices: Ensure that everyone involved in serving food follows strict hygiene practices. This includes frequent handwashing, using gloves where appropriate, and keeping serving utensils clean.
By prioritizing the quality and safety of your desserts, you can avoid potential mishaps and ensure that your sweet treats remain a highlight of the day, leaving your guests impressed and satisfied.
About the Author
Jennifer Bell is a self-proclaimed foodie, dessert lover, and writer for boutique candy shops.