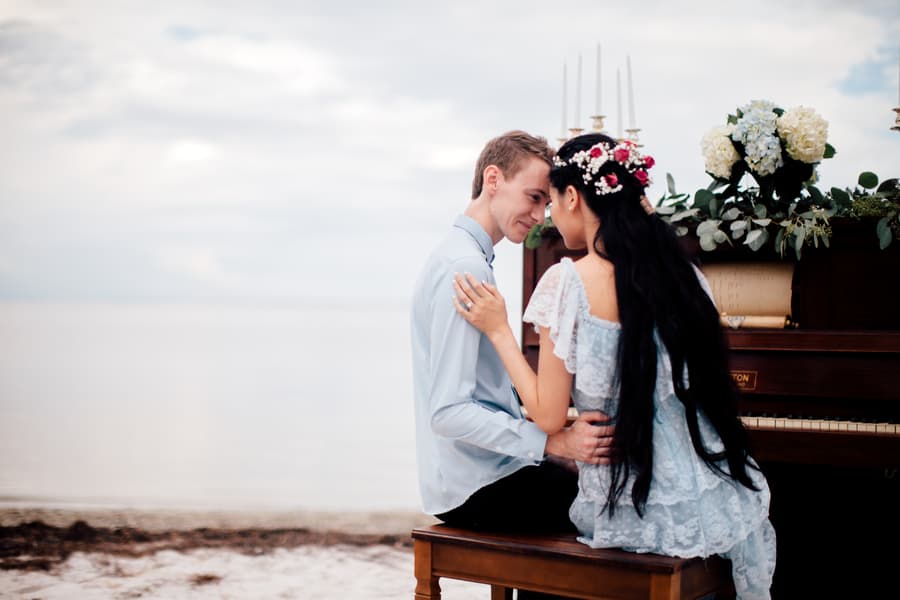 Rain couldn't stop these two love birds from radiating at this beach front styled elopement. The Sky Bridge and sunset backdrop created the perfect mood for the star piano and vintage pieces to all come together. Julia is a dress designer and model and found her stunning powdered blue dress in Australia. I also love both rings, one is an engagement emerald cut ring and the other is a vintage blue cameo ring. I love how the piano and the beach are play off each other. The rhythmic sound of the waves with behind the romantic keys with touches blue to echo the ocean inspiration. I had the honor of photographing and making the video for this amazing scene!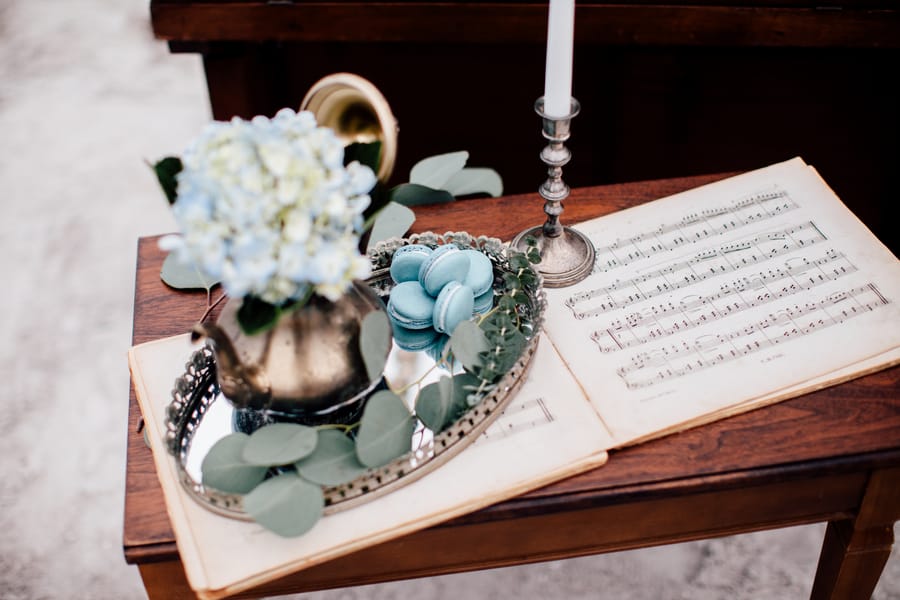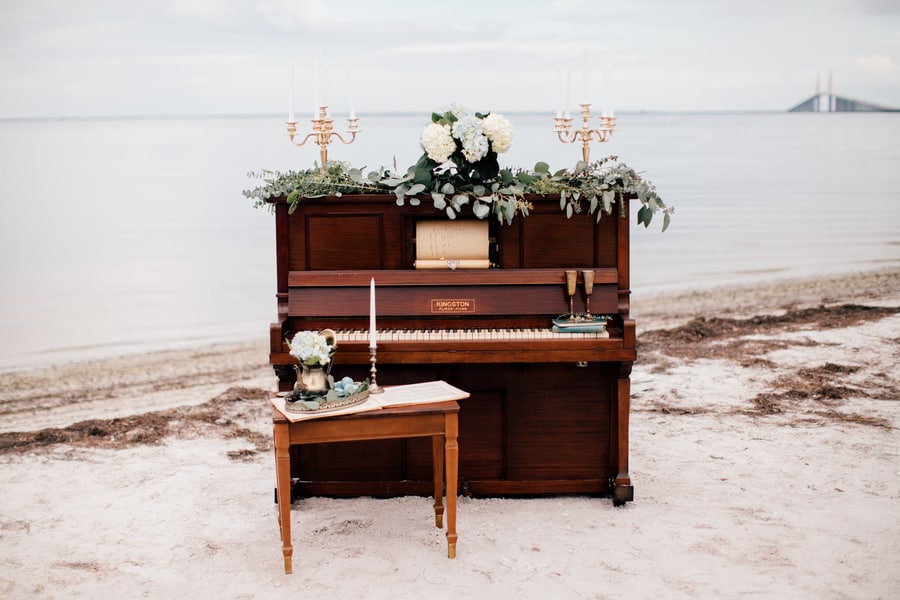 This submission is a special one… It includes a video!! Here's a video for you to enjoy that showcases the Bride's beautiful talent! Playing an instrument, especially the piano, is oh so romantic and we can't help but swoon over this couple's intimate romance at the beach!
If you're planning a beautiful elopement, be sure to hire a photographer! The celebration can be captured afterward as we see here and it is positively gorgeous!