Hi There!
For all of you wedding planning, what happens next after married life? Well, one of the things that happens next is getting a house! Take a look at  these great kitchen decor hacks that are trending in 2019 for your new abode.
_________________________________________________________________________
Kitchen Décor Hacks That Are Trending In 2019
Are you looking to upgrade the décor of your kitchen? Are you utterly fed up of the old and boring décor of the kitchen and do you wish to give it that modern and contemporary spruce up? Well, you have come to the right place. Today, we have compiled a list of the hottest and trendiest kitchen décor hacks of 2019. These hacks will give your kitchen décor a new lease on life and will make space look dapper and fabulous. Here's everything you need to know:
Be Free From Handles And Door Knobs
It's time to be free from the handles and doorknobs on your kitchen cabinets and doors. While these hardware items may have trended and been in style for several years, they are finally taking a back seat. Most new age kitchen cabinets have cut-out holes in unique sizes and shapes instead of boring and yesteryear handles.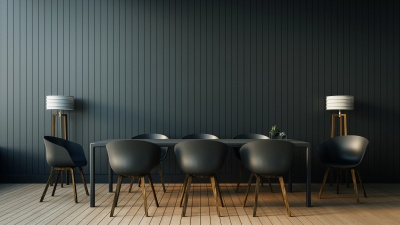 Avoid The Cabinets Altogether  
Besides freeing your kitchen from cabinet handles, there is always the option of avoiding the cabinets altogether. Cabinets are very old school and they tend to look bulky and clunky. Further, they also occupy a lot of space and that makes the kitchen look smaller and cramped. You can always strip off the cabinets from your kitchen and replace them with open shelves. Not only will the open shelves give the kitchen a more spacious appeal, but it will become easier for you to reach out to kitchen accessories as well.
Pendant Lights Are Totally In Vogue
For the longest time recess lights were the trend when it came to kitchen lighting, however, that is no longer the case. More and more homeowners are now opt for pendant lights for their kitchens. Pendant lights have a classy, contemporary and luxurious appeal about them. They will make your kitchen décor fancy and fabulous.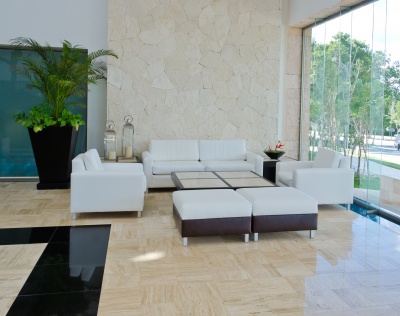 Wall Panels For Your Kitchen Walls
Using artistic wall panels to hide the flaws and cracks on your kitchen walls can help to give the kitchen décor that much-needed upgrade. These architectural 3d wall panels come in a variety of gorgeous designs and styles. They are made from gypsum and are durable and long-lasting too. This inexpensive wall paneling is very easy to install and also has a very luxurious and elegant appeal to it. Not only will your kitchen look stylish and fabulous with the installation of the contemporary wall panels, but it will also have a modern and new age vibe to it.
Plant Your Own Little Kitchen Garden
Wouldn't it be magnificent if you could eat fresh fruits and organic vegetables that you have grown yourself? Considering the number of chemicals that are pumped into fruits and vegetables, it is always safer to grow your own. You should consider planting a small kitchen garden and grow basic herbs, fruits and vegetables in this garden. This indoor horticulture idea will not only give you fresh and chemical-free foods to eat, but it will also add a burst of nature to your kitchen décor.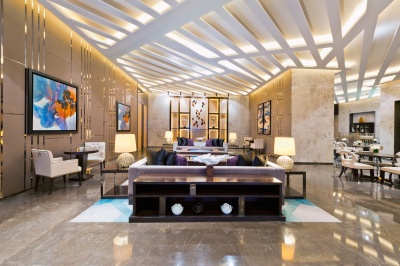 Add Pop Colors To The Kitchen Décor
Who says that your kitchen drawers, cabinets and shelves need to be white and boring? You can add a burst of color and vibrancy to your kitchen décor by painting the storage units in bright pop colors. Shades of cerulean blue, olive green, fuchsia pink and other such colors are ideal. These colors will break the monotony of monochromatic kitchen décor and bring about a funky and trendy appeal to the surroundings. Painting the wooden cabinets is a DIY job that can be completed without any hassles in a matter of hours.
Get An Island Table Installed In Your Kitchen
Another excellent décor hack for your kitchen in 2019 is the installation of an island table. An island table has a very luxurious and classy vibe about it. This table can be used to chop veggies, or just lounge around and have a cup of coffee on. Island tables can be custom made or readily purchased at any décor store. You can opt for a polished wooden island table to give your kitchen that upscale, rustic and sophisticated vibe.
Allow Natural Light To Flow In
Allowing natural light to flow into your kitchen is essential. Natural light will make your kitchen feel larger, more spacious and definitely more cheerful. You can have the windows of your kitchen widened so that sunlight streams through. Alternatively, if your kitchen doesn't have any windows, you can always get skylights installed if your home is of a single story.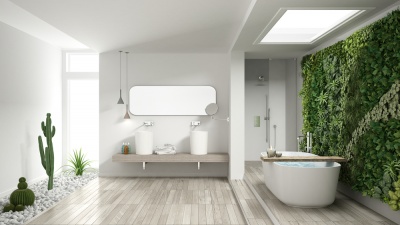 Rugs And Carpets In The Kitchen
While this may sound strange, the latest trend in home décor is the installation of carpets or rugs in the kitchen. More and more homeowners are having their kitchen floors carpeted from wall to wall. When selecting a carpet for your kitchen floor, ensure that you choose a dark color and an easily cleanable material to avoid stains. You can also place a large rug under the coffee table of your kitchen to give the area a warm and cozy feel.
Art For Your Kitchen Walls
Installing painted canvases or digital print frames on your kitchen walls can give the surroundings a cheerful, colorful and happy vibe. You can get bright and vibrant abstract art paintings or nature paintings for your kitchen walls. Alternatively, you can purchase digitally printed frames of motivational quotes and other such contemporary art décor items for space.
Now that you have some fun, unique and fabulous décor hacks for your kitchen, its time to roll up your sleeves and start transforming the space. A lot of these ideas are affordable and budget-friendly. You will be able to improve your kitchen décor within a matter of days. Your friends, family members, guests and visitors will be utterly impressed with your fancy, wonderful, contemporary and modern style kitchen décor. So get right to it without wasting another minute of your time, browse Decor Fácil for more inspiration, and give your kitchen that much-needed décor upgrade in 2019.