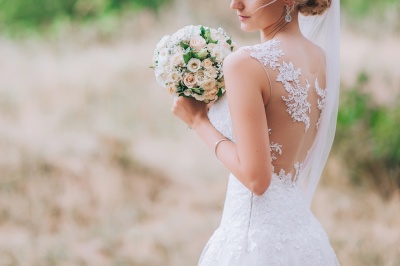 Getting married can get overwhelmingly expensive. From the food, venue, flowers, linens to a wide range of other suppliers, it's so easy for this one-day event to mess up your finances. A lot of couples who plan their weddings on a whim tend to go broke and get into debt to tie the knot.   
If you'd rather keep most of your money for other important things, like a down payment for your future home, or simply don't have a generous budget for the wedding, planning is crucial to this important milestone in your life.  
Here are the top money-saving tips to plan a wedding even on a budget.
Pick A Cheaper Day
Any day is a good day to be married, but if you're looking to save some money, pick any day other than Saturday  since it's considered to be the most expensive. Saturday weddings are popular because it's a weekend and it gives ample time for guests to explore around the wedding destination. Plus, they get the Sunday off to travel back home or nurse a nasty hangover before they work on Monday.
Pick a weekday instead to cut down costs. A Friday night wedding reception or a Sunday lunch wedding works just as well, as vendors are more willing to compromise to your budget to fill up demand on those days.

Forego the Little Things
Saving money here and there can amount to something significant later on. Here are some of the things you can exclude from your planning:
Save the date notices

Bathroom decorations

Monogram napkins

Dessert buffet
Not all weddings are the same and there are no right or wrong methods.

Choose a Less Expensive Venue 
The cost of the venue can easily feel burdensome, especially if you're looking into lavish halls and receptions. You can save a whole lot of money by looking at cheaper options, say your parent's sprawling backyard, public parks and beaches. You need to rent tables, chairs, and tents among other things, but the savings remain significant.

Ask for Talent as Presents
If you have talented family and friends who can chip in their time and expertise on your wedding day, then request for their help and consider that as their gift. You can whittle down the expenses if you asked a cousin who's an amateur photographer to take footages of your special day; a friend who can DJ during the reception, or an uncle who can lend you a nice ride to the ceremony and reception. Most family and friends are more than willing to help so you shouldn't be afraid to ask.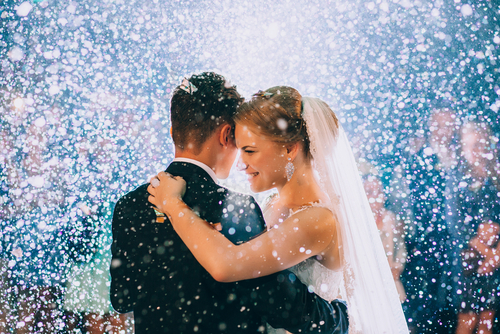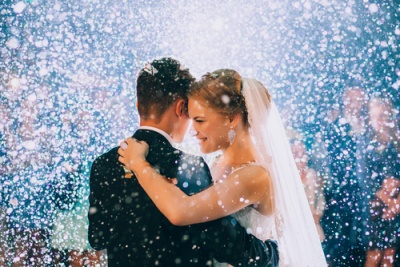 Go Easy on the Flowers
Commercial flowers and floral arrangement come with a hefty price tag. Instead of spending a lot on flowers, which wilt and die after a day or two, you can go easy and have each bridesmaid carry a singly beautiful rose. The bride can do away from a luxurious bouquet of wildflowers and settle with a simpler, smaller arrangement. If you know someone who owns a rush bush or grows beautiful flowers in her garden, you may source out the flowers at a cheaper or at zero cost.

Do Your Own Invitations
If you have the knack in graphic design or knows someone who does, your invitations will turn out classy and expensive-looking, even if they're not. You can also purchase blank invitation kits which you can design with your texts and then print them out using a good printer. Doing your own invitations also give them a more personalized touch.
Ask the Entourage to Wear Their Own Dresses or Suits
If you've already chosen a color ahead of time, inform the bridesmaids that they can wear any dress of that color. In the same way, the groomsmen don't have to rent tuxedos. They can wear any black suit or formal wear. It saves time and money for the couple as well as the entourage.

Trim Down the Guest list
You will be spending a few hundred dollars per guest, so it's essential that you and your soon-to-be spouse can figure out a good guest number that works with your budget. Don't feel obligated to invite every person you know. Create an initial list and trim it down until you both feel comfortable. The lesser the guests, the more intimate the wedding feels.
Final Thoughts
Preparing for the big day can be emotionally, physically and financially taxing, but you can do away with stress if you have most things figured out early. You can have either a lavish or frugal wedding, but what matters the most is the life you'll have starting the day after the wedding.