From the Groom to Be: "Sarah and I are strong believers that everything happens for a reason. How a series of simple, seemingly insignificant events, over the course of many years eventually collect and accumulate to become one life-changing moment."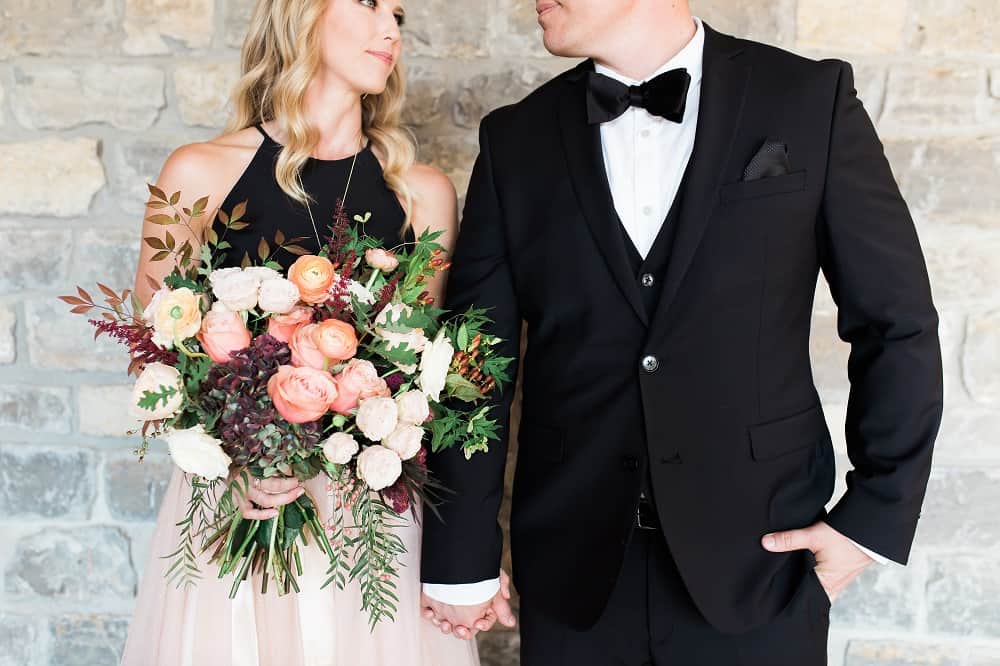 In 2010, Sarah was attending a Northern California "rite of passage"; Silver Oak's annual Release Day, with friends. Between sips of the iconic Cabernet, she and her friends made some new friends who had also made the pilgrimage to Oakville that day to experience the "Life is a Cabernet" lifestyle. She bonded with one fellow reveler over a shared love of wine and running marathons. The groups parted ways and Sarah returned home to Stockton, but she and her new friend exchanged Facebooks and stayed in contact over the coming years,cheering eachother on virtually as they both continued to train and run their marathons.
Fast forward to 2012 and Brady had just left his life-long home in Reno and arrived wide-eyed in wine-country to begin his new job as a digital marketer for, you guessed it, Silver Oak. Over the next couple years Brady was learning the ins-and-outs of the wine industry and worked a few Release Days of his own. He nearly had it all; he was living his dream in paradise with a fantastic job, great friends and sipping the finest wines the Golden State had to offer. The only thing missing was someone to share it all with.
Late one September evening in 2013, there was a knock at Brady's door. An old friend and fraternity brother had come up to visit and had brought a friend of his with him who had just moved to Napa only a couple weeks ago and who he wanted to introduce to some of his friends in the Valley to help her feel more at home. Brady opened the door and there was his old college roommate standing with this gorgeous blonde who he would later find out he had met at a Silver Oak Release Day a few years back (what a coincidence!). For a moment time seemed to slow and he knew in that very instant that fate had delivered something very special to his doorstep.
Brady and Sarah were inseparable from that moment forward. In May of 2017 he asked her to be his wife as the sun set on a beach in Carmel with a bottle of Silver Oak Cabernet, the vintage from the year they met, and the words "happily ever after" etched on the bottle. They will marry this fall at a Golf Course in Napa Valley.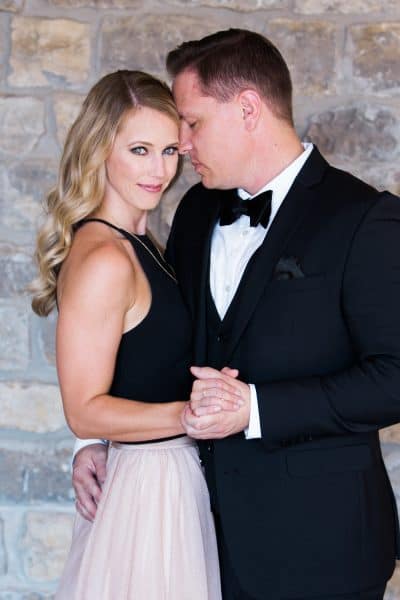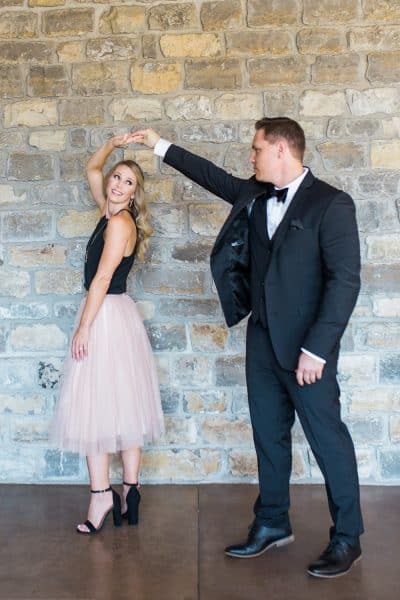 To have their engagement shoot on the grounds of Silver Oak's Napa winery was inspired by being able to bring their story full-circle. All the little events that had to transpire, literally over decades, for them to come together and coalesce in this beautiful spot with the shadow of the winery's iconic water tower stretching out across the grounds.
The winery has brought joy to thousands over the years. But for the future Mr. and Mrs. Rimington, it will always be the reason for their meeting. Proving that not only life, but also Love is a Cabernet.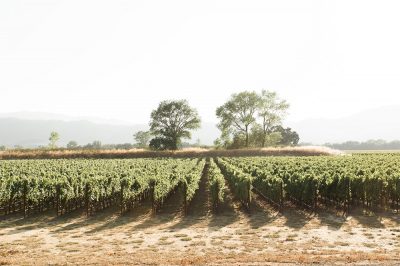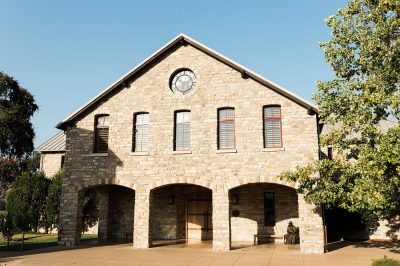 from the creative team: Pulling up to Silver Oak Cellars, Lauren of Lauren Alisse Photography and Ashley Baumgartner Photography and Calligraphy knew there was something special here. Vineyards lining the road, a tasting room abuzz with life, and a small private dining area for more intimate affairs greeted them with the rich smell of cabernet. This engagement session not only proved to be a culmination of love and passion of the vendors but a stylistic masterpiece in the eyes of the engaged couple.
As Brady and Sarah arrived dressed in black tie and a Badgley Mischka blush pink tulle skirt and black crop top, they sipped on Silver Oak wine, relaxed at a carefully curated table with rich tones, golden calligraphy, and a combination of pale peach juliet, kahala garden roses, malaya gem spray roses, berries, and willow eucalyptus. The table draped with dark agonis, antique hydrangeas, and more eucalyptus highlighted the unique chairs made from Silver Oak wine barrels. After dancing, the two talked, laughed, and snuggled up to their Happily Ever After wine and relived the memories of their proposal.
Lauren of Lauren Alisse Photography and Ashley Baumgartner Photography and Calligraphy curated this beautiful evening and setting to ensure Sarah and Brady were flooded back with memories of the love they've shared over the years. Crisp images from both Lauren and Ashley, paired with Ashley's sweeping gold calligraphy, Honey Silks Company ribbon, and Emili and Susan of Heirlooms and Blooms rich and delicate floral arrangements set the stage for Silver Oak Cellars and Brady and Sarah's love to shine.