Author: Trevor Charles
Brides have traditionally worn white and it makes all the sense because the color brightens everything. However, like everything else, bridal gowns are undergoing a revolution that has brought about the recent change in trends. Even brides that choose to have an elopement oftentimes decide for a less traditional color for their elopement wedding dress.
Jessica Biel and Reese Witherspoon, are among the celebrities who opted for colors other than white for their big days, stamping some authority to these non-traditional hues.
We discuss some of the most popular colors for wedding gowns and their meaning.
White – Purity
White represents different things to different people, but most associate it with light, virginity, goodness, innocence, wealth, status, and purity.  During Queen Victoria's wedding to Prince Albert all the way back in 1840, she wore white and sort of started the trend for other brides all over the world.  The traditional bride will still prefer to wear this color for her big day, and as a rule guests are discouraged from trying to out-stage her.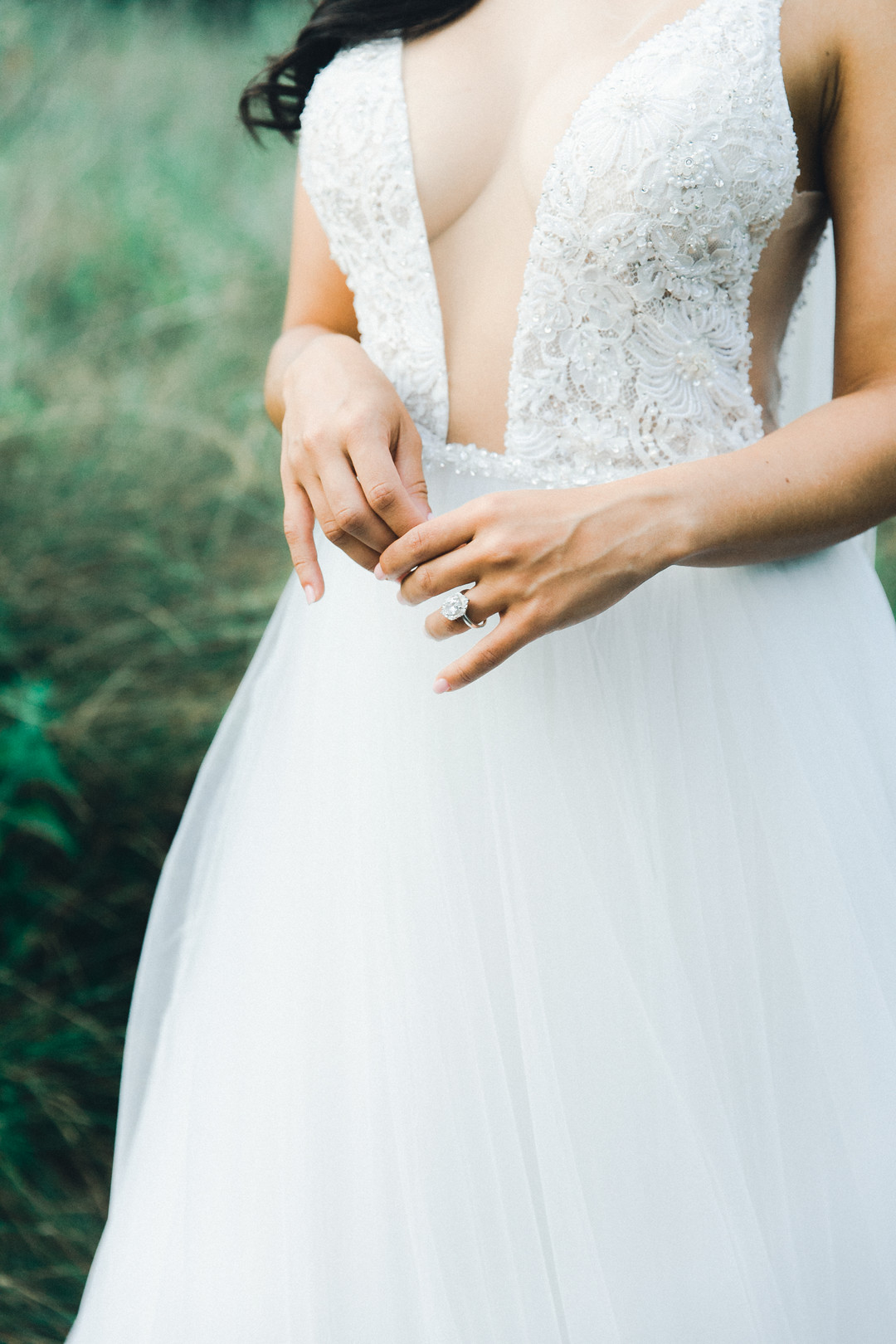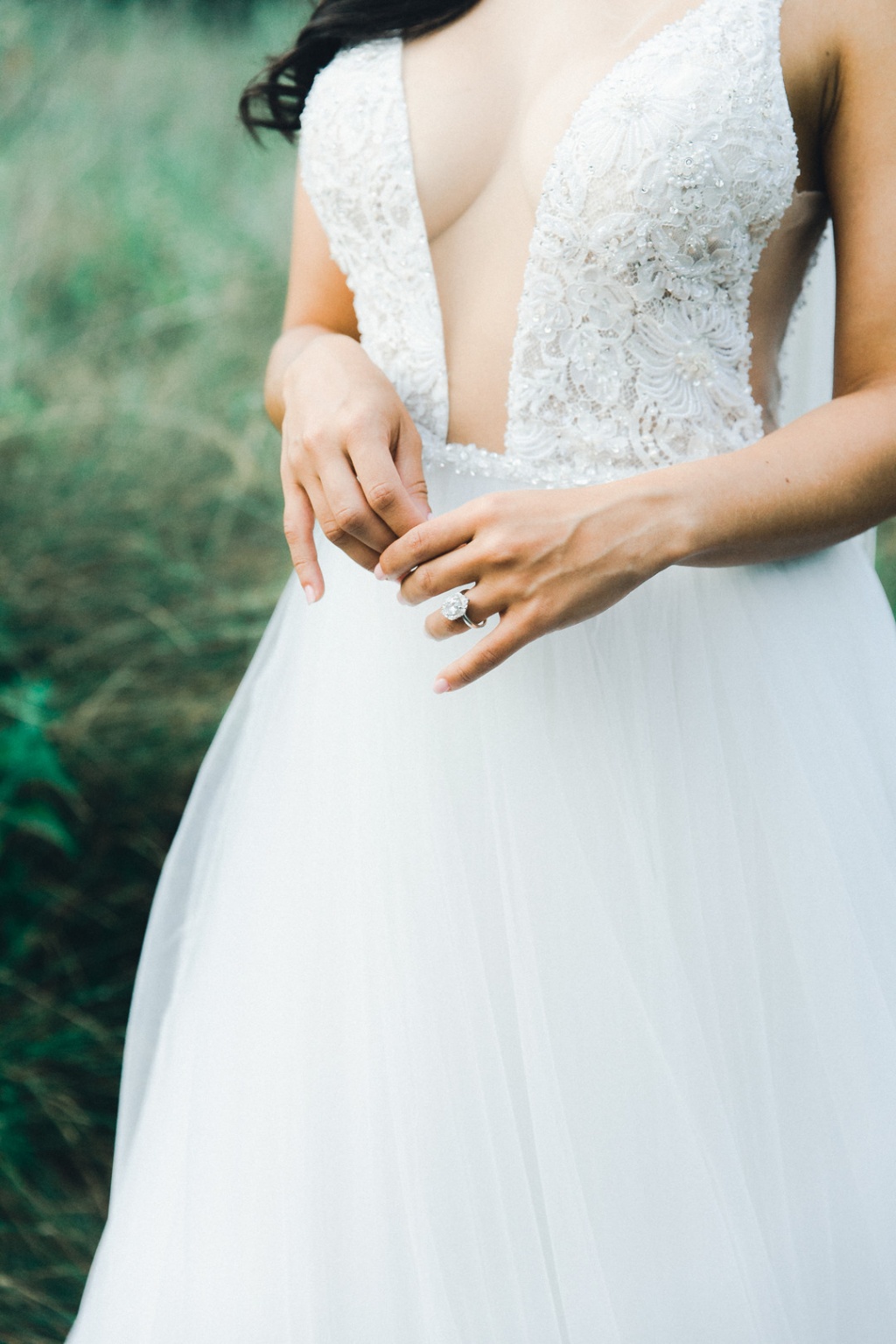 Ivory – Tainted Purity (According to Some)
Ivory, an off-white shade, is so close to white that you may need to look closer to know the difference. Some scandalous people say it represents tainted innocence, and so a bride who wears it is sending a message. Well, truth is, some brides simply prefer it because it looks better on them and flatters their figure. It is also versatile and goes well with all skin tones.
Light Gold – Wealth and Elegance
Gold is associated with wealth, elegance, happiness, and wisdom. So many good things to say about the color, which presumably make it the preferred choice for some brides. It looks good on just about any skin tone too, and the shimmer makes the wearer stand out from the crowd. Gold is also quite versatile and so it can be paired with other hues effortlessly. If you are a bride planning to stand out, then this color is quite the attention grabber.
Purple – Royalty, Power, Sophistication
Purple is the color of power and royalty, and it certainly stands out especially when it's a light tone. These days wedding gowns are designed creatively, and so you can play around with the design to make purple look even better because on its own it can be a little plain. For instance, you can have a simple bodice and then add ruffled material from the waist down. Pair this with a white bouquet of flowers and you're all set. It looks well on any skin tone too.
Black – Elegance, Sophistication, Sexuality
Well, black is a little eerie for a wedding because many associates it with death and funerals. However, this color also represents elegance, mystery, and sophistication – think black-tie events. It is also an unexpected change from the norm, right?  Any bride wearing black is clearly bold and keen on doing things her way, and not what society would dictate.
One of the beauties of black as a bridal gown is that you can pair it with almost any color – silver, gold, white, purple. It also flatters your body and suits almost all skin tones.
Red – Power, Love, Warmth
Red is the color of choice on Valentine's Day, the day set aside to celebrate love. It is also associated with danger, power, warmth, and strong emotions. India and Pakistan consider red a sign of good luck. It is more popular in cultural-based wedding, but these days you can see it in modern weddings too. Red looks good on any skin tone, and since it does not scream 'wedding,' you can wear your gown on other occasions after your big day especially if the design allows. You can pair it with gold and white among other colors.
Pink – Innocence, Femininity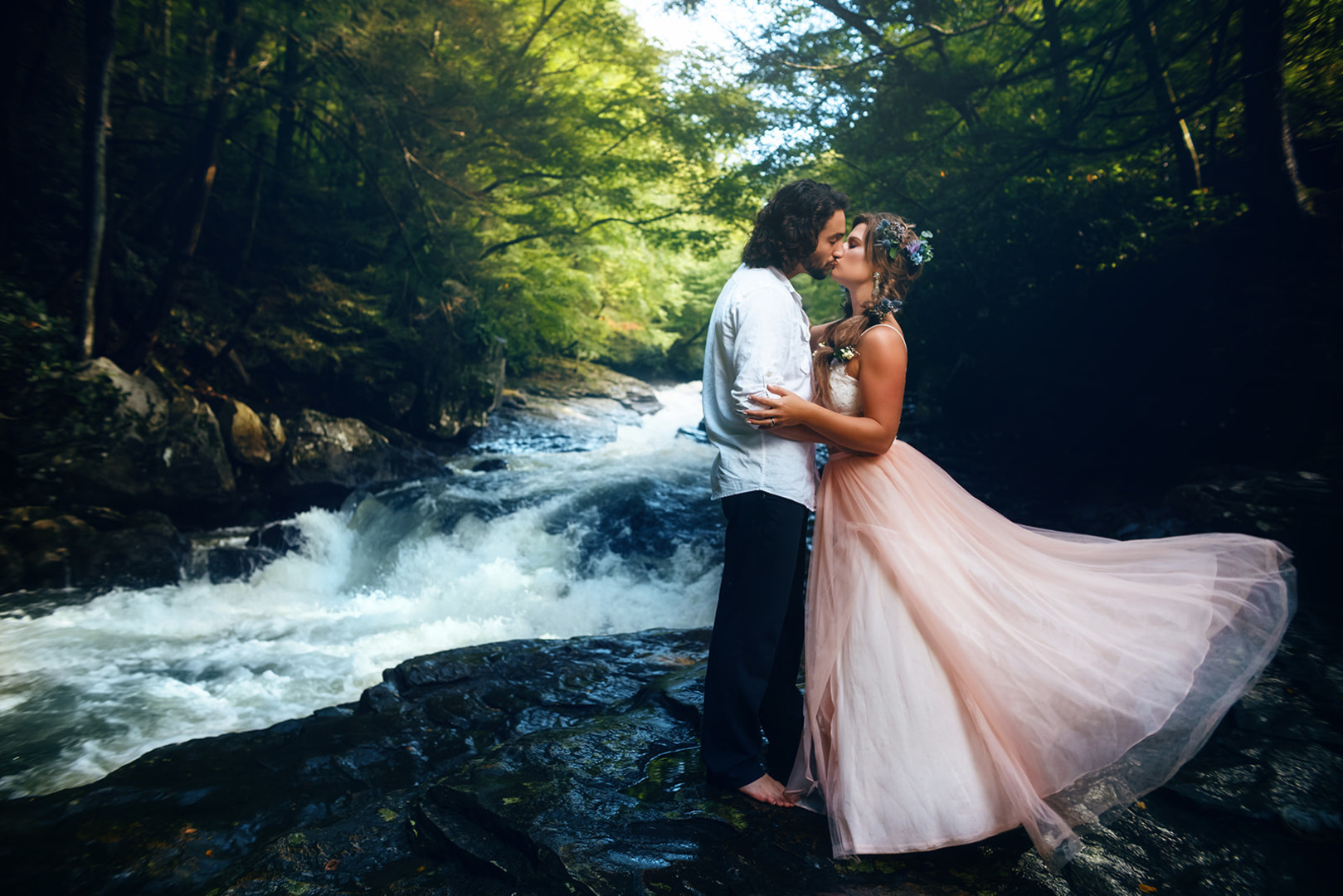 Pink, a cousin of red, is associated with femininity, innocence, as well as a nurturing and caring spirit. Most brides who wear this color choose a pale light version that is flirtatious and innocent without calling for too much attention. Just like most of the colors we have discussed above, it is easy to wear regardless of your skin tone.
Yellow – Laughter, Adventure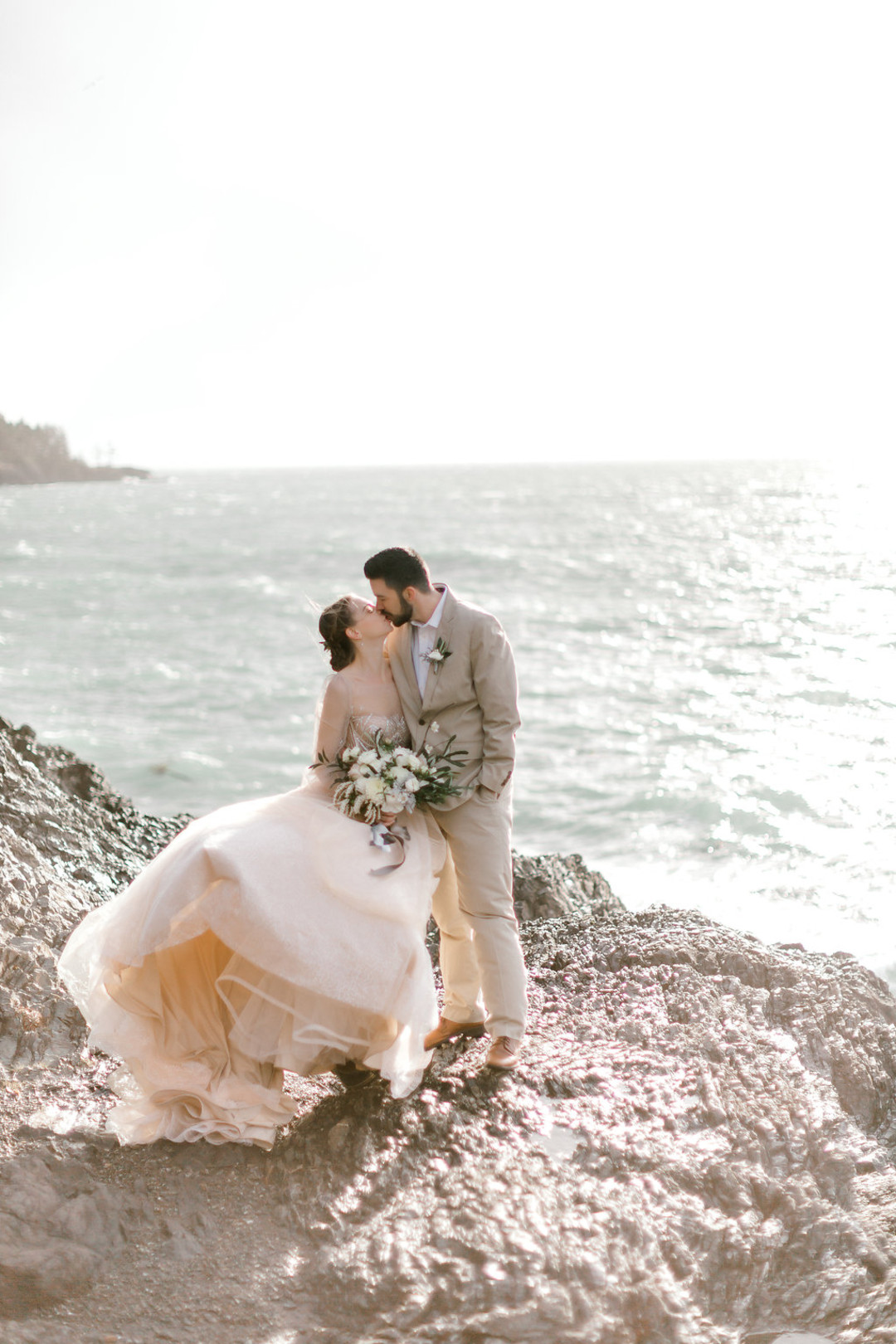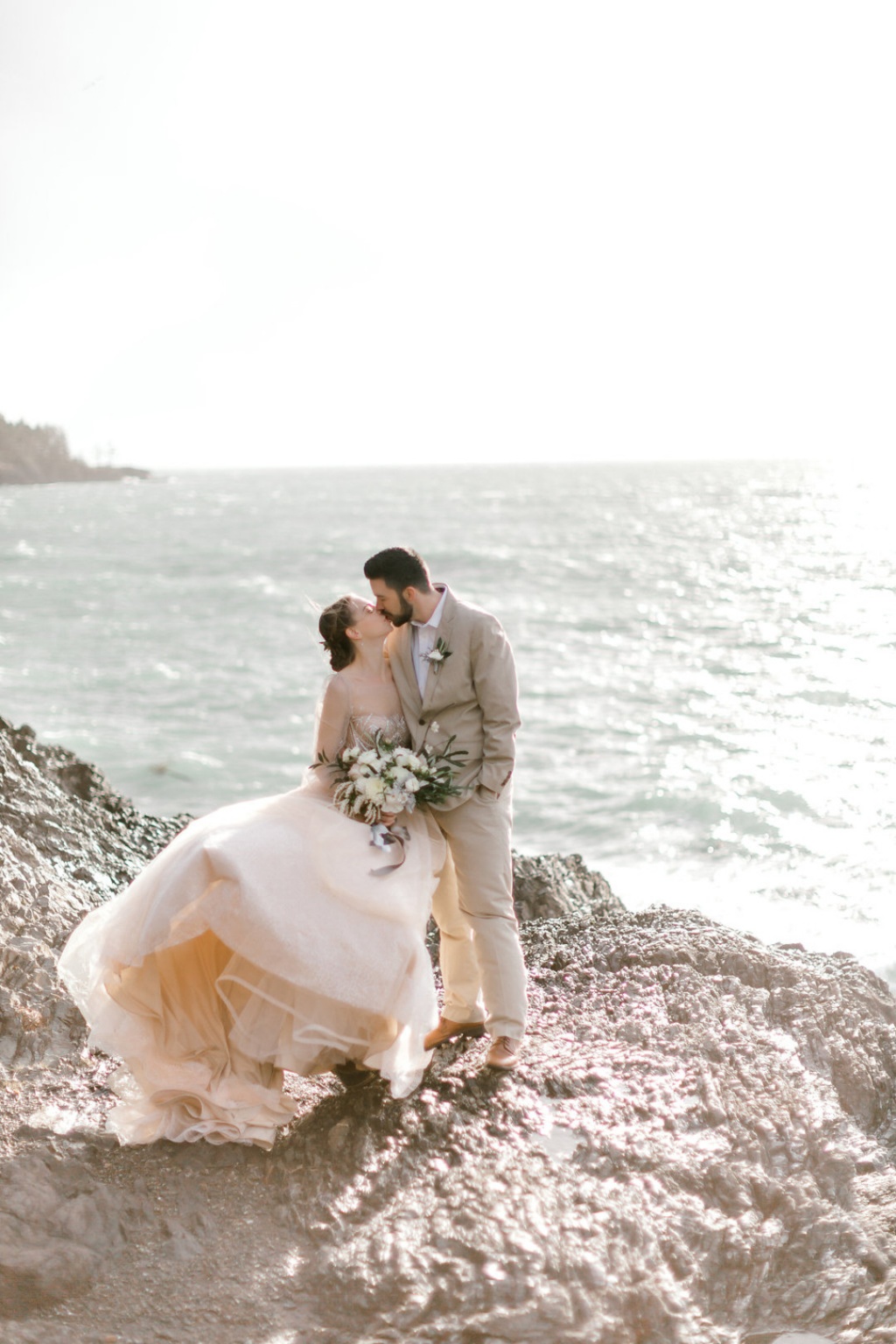 Yellow is bright and cheery, and it immediately stands out. It immediately makes a room look jubilant, and so it makes sense that some brides would choose to look super cheerful on their big day. To most communities, yellow is the symbol of intelligence, laughter, and adventure, and it is won by those with and outgoing personality who do not mind being the center of attention. Pale yellow is the best tone for a wedding gown as it is quite photographic.
Does it Matter what Color you Wear?
Traditionally it did. It was unheard of for brides to stray from white, but these days we have so much freedom with everything. Of course there are no online sportsbooks to decide which one is the favorite and the better one, so don't worry it is not a competition. Just go with your own self and choose what makes you happy.
Your wedding day is one of the biggest of your life, and so you should wear what color appeals the most to you. It's your big day, after all.