Your wedding day will be one of the best days of your life, and one you'll want to remember forever. Therefore, it's very important that you pick the perfect photographer. Unfortunately we have heard some horror stories from brides about their photographers, which is why we've come up with this "must ask" list of questions so you can be confident in who you end up hiring. When you're ready to hire your wedding photographer, make sure you interview a few options and ask each of them all of these questions so you can be sure you've picked your perfect match.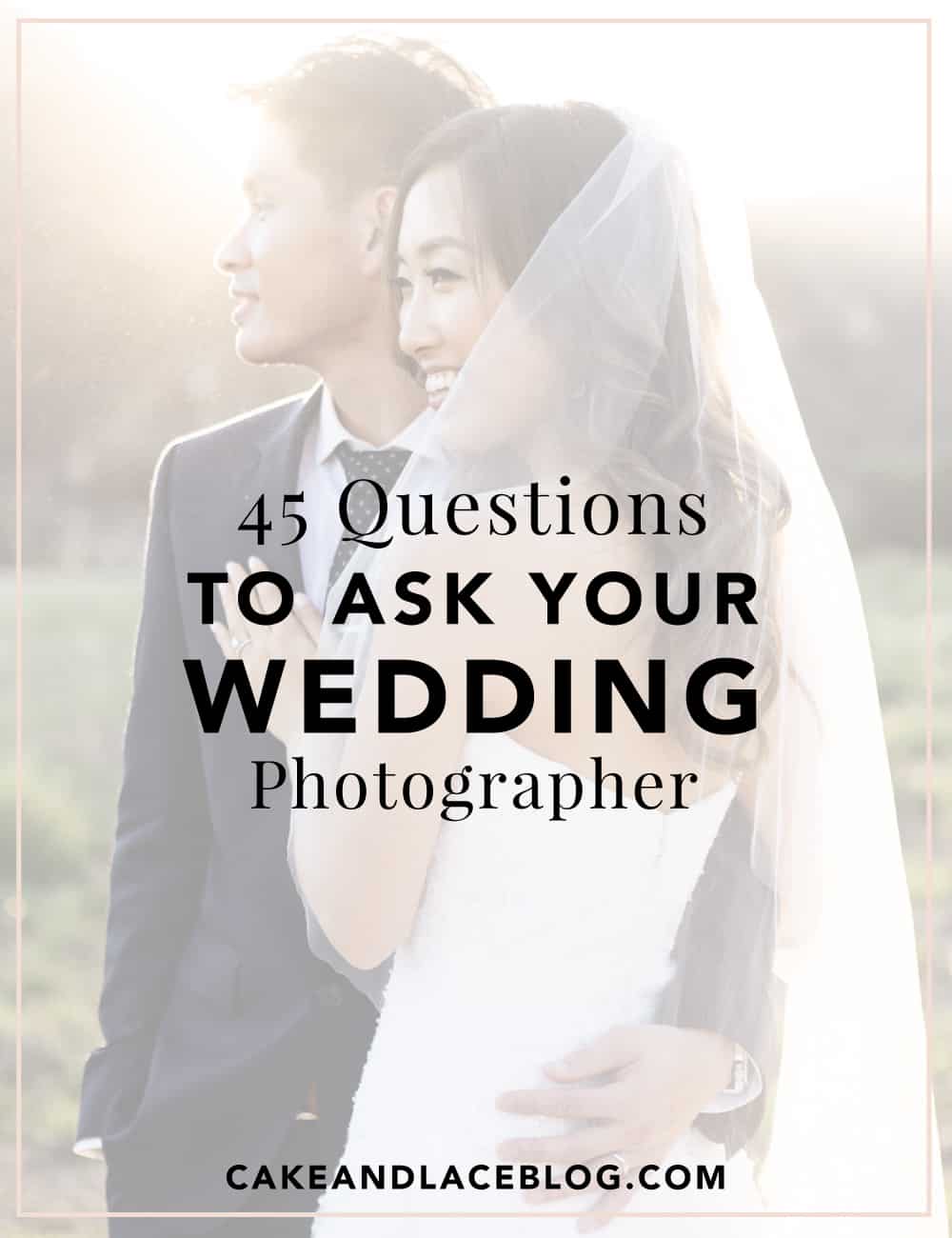 photography by Jenna Bechtholt Photography and Gasparian Foto of Southern California
The First Questions
1. Is our wedding date available?
2. How far in advance do we need to book?
3. Are you the photographer who will shoot our wedding? If not, who will?
Ideally, you want to ask your actual photographer these questions.
4. How long have you been shooting weddings? How many have you shot?
5. Have you shot at our venue before? If not, would you do a site visit before the big day?
Doing a site visit prior to your wedding, either on or before the day, is important as it allows the photographer time to scout locations and plan great shots.
6. Can we see a full wedding you've shot?
Their online portfolio will only show the best of the best images, so it's a good idea to look at an entire wedding to accurately judge their work.
7. Can we have a list of references to contact?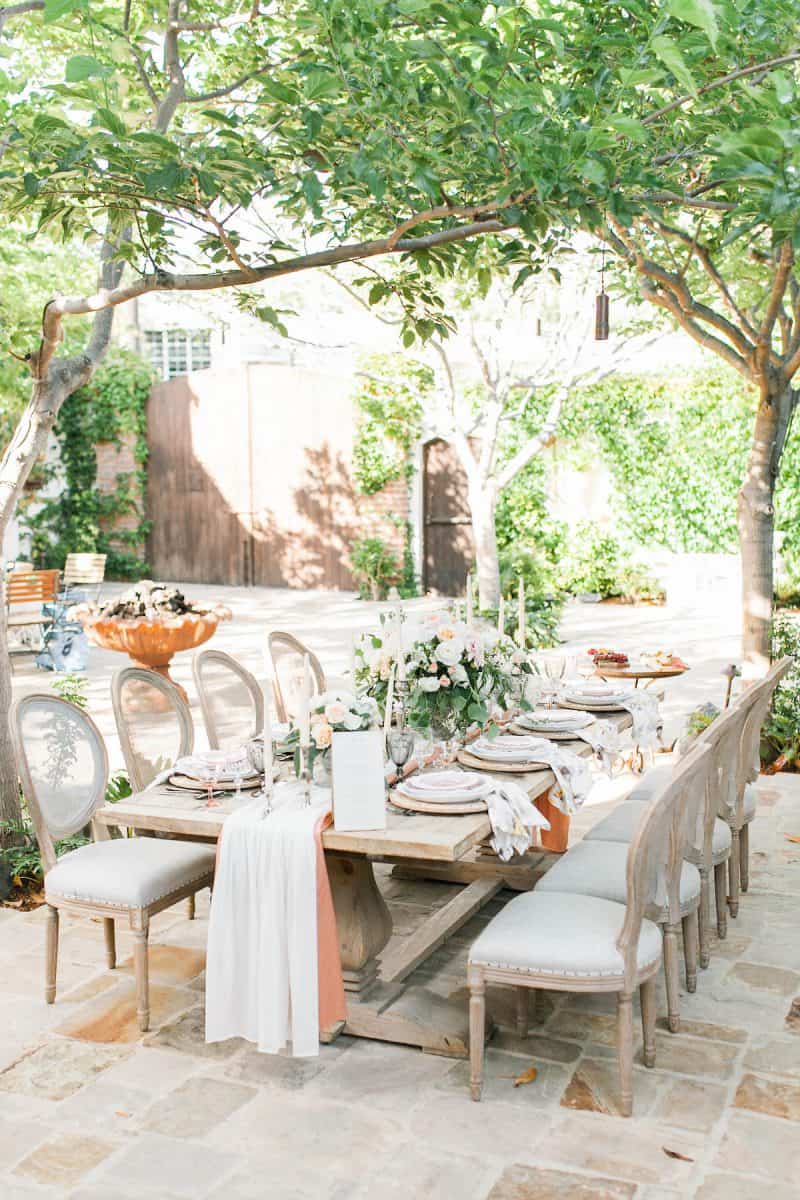 photography by Crystal Nicole Photography
Their Style
8. How would you describe your photography style?
9. What about your working style?
Some photographers like to blend in, while others are more visible, and others even like to choreograph shots.
10. What separates you from all the other photographers?
11. Do you shoot digital, film, or both?
12. What type of equipment do you use? What backup equipment will you have?
13. Do you shoot in color, black and white, or both?
14. Will you follow a "must have" shot list, or do you prefer to have full creative control?
15. What's your favorite part of the wedding day?
This is a great question to ask to get to know the photographer as a person and see what their personality is like. You'll be able to see how much they open up and if you mesh well.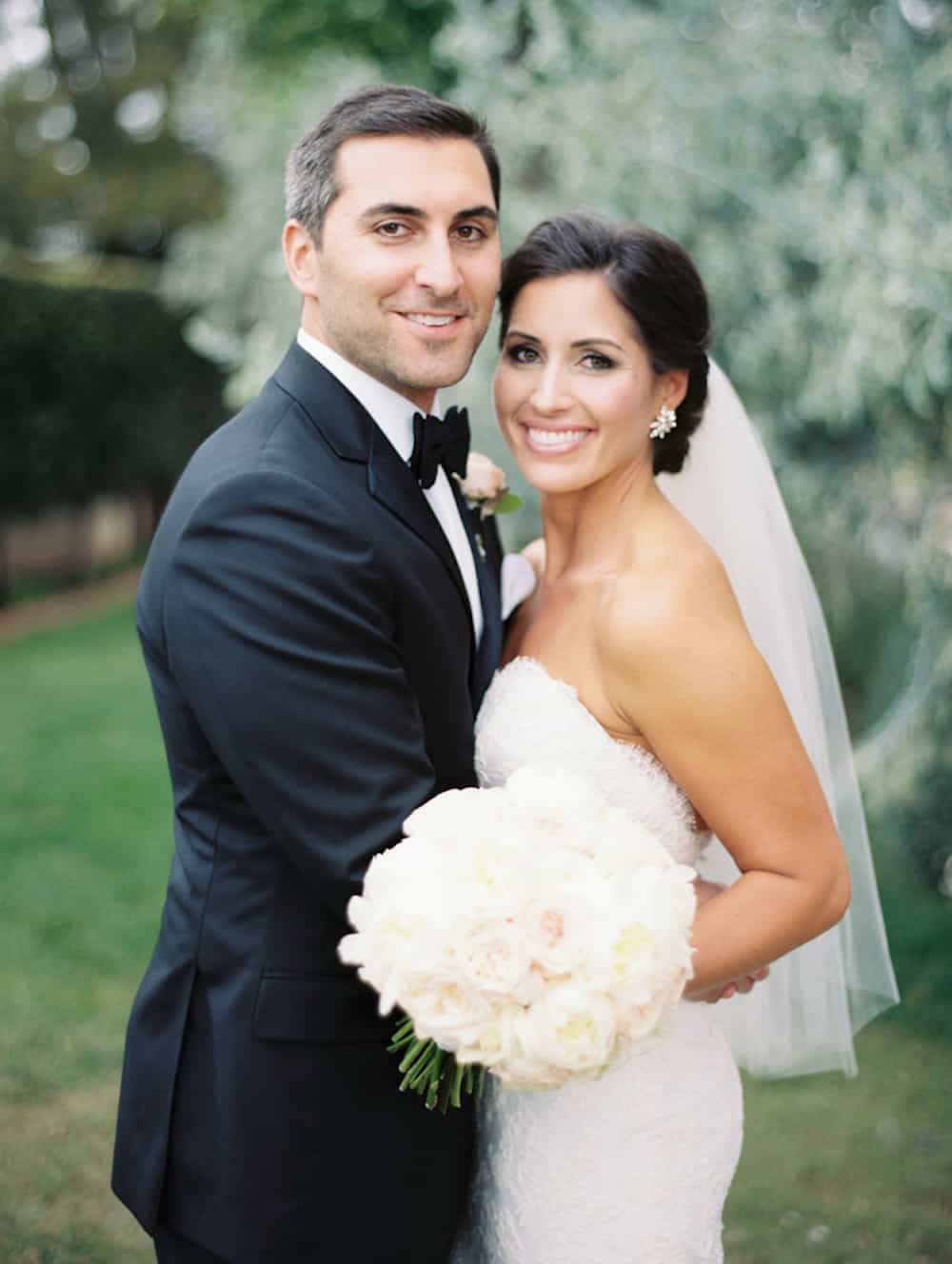 photography by B. Miller Photography
The Wedding Day
16. How many pictures will you take?
17. How will you and your team be dressed on the day?
The photographers should be dressed professionally and should be willing to accommodate your wedding style and colors.
18. How many weddings do you photograph in one weekend?
19. Will you have any assistants or additional shooters?
20. How will you coordinate with the videographer?
These two will need to be respectful of each other's position throughout the day so they don't interfere with one another. It's a good idea to hire a photographer and videographer who have a rapport or who have worked together before.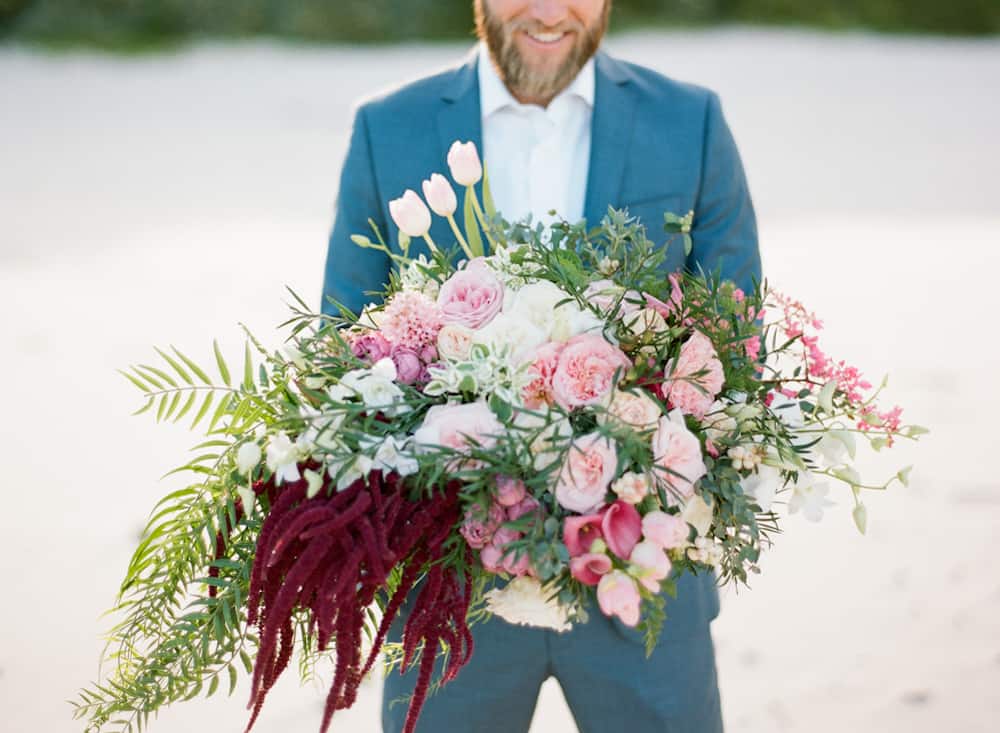 photography by Emily Katharine Photography
Services and Products
21. What packages do you offer?
22. Do you photograph engagement sessions? Is this included in your packages, or what is the a la carte fee?
23. Are there any hidden fees?
24. Is my venue within your area, or will you charge a travel fee?
25. How many images will we receive? Do we get to select the ones we want?
26. Can we receive all images, and is there a fee for that?
27. How long after the wedding can we expect to receive our images?
28. How will we receive the proofs?
Online, CD, USB, etc.
29. Will the proofs be retouched before we see them?
30. Do you offer retouching or corrective services? What are the fees?
31. What type of albums do you offer? Can we see a sample?
32. What other products do you offer, if any?
33. How do we order photos, albums, or other products?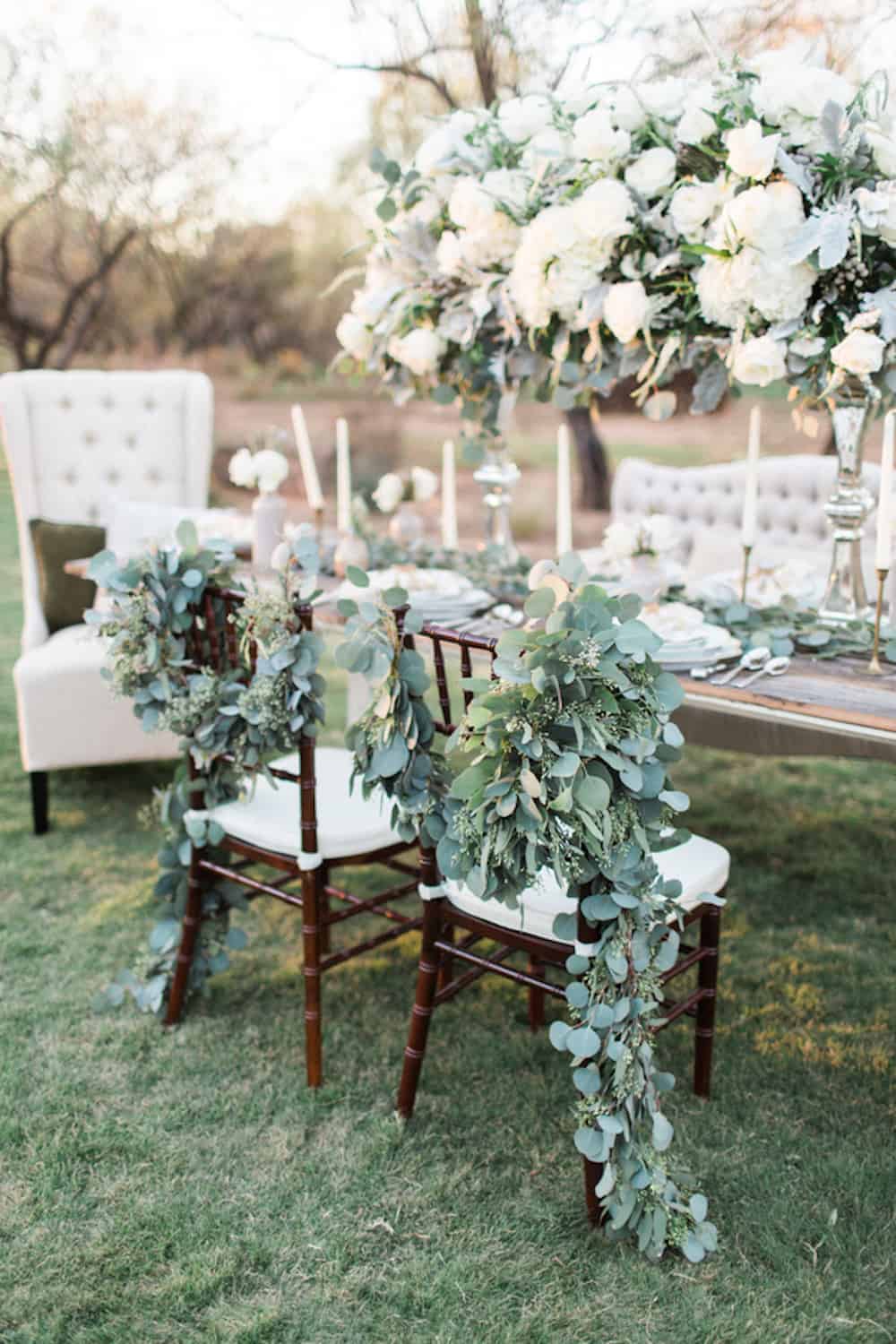 photography by Sarah Lanette Photography
Contracts, Payment, and Policies
34. Will I receive a written contract?
35. What is the required deposit? When is it due?
36. What forms of payment do you accept?
37. Do you offer a payment plan?
38. What is your refund and cancellation policy?
39. What happens if you're unavailable on my wedding day?
For example, if your photographer becomes very sick and can't shoot, do they have someone to take over or will you be left without a photographer?
40. How many hours of coverage will we get?
41. What are your overtime fees?
42. Do you allow others to take photos while you're shooting?
43. Will you post our images on social media or submit them for publication?
44. Can we post our images on social media or submit them for publication?
45. Do you have liability insurance?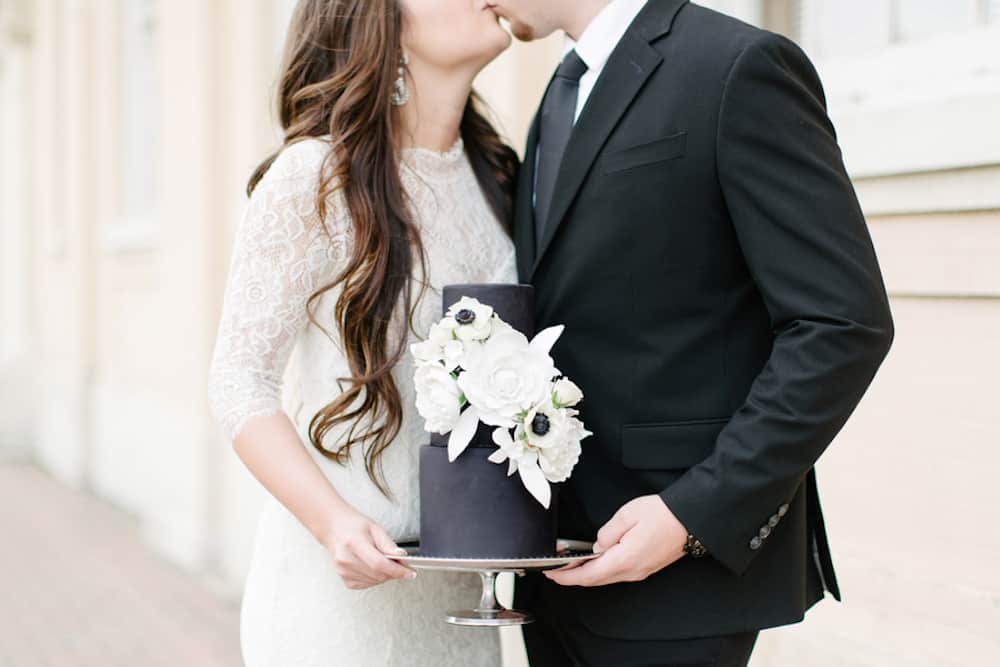 photography by Kate Elizabeth Photography
Closing Thoughts
– Did you get a good vibe from the photographer? Did you have a good chemistry or connection?
– Did they listen to all of your questions and answer them thoroughly?
It's good if your photographer didn't rush you and valued your time as much as you do theirs.
– Check their references thoroughly to help you make your final decision.