Every woman thinks that no hair should be left astray on their perfect wedding day. Everyone dreams to let out the queen inside and wear the most beautiful hairstyles as crowns. Here is a list of 10 modern wedding hairstyles:
Chignon
The Chignon cultivates a perfectly polished vibe by securing the hair into a knot at the nape of the neck with accessories like barrettes in as many different styles as can be imagined. Whether placed at the center or in a side-swept manner, the Chignon portrays an elegant style.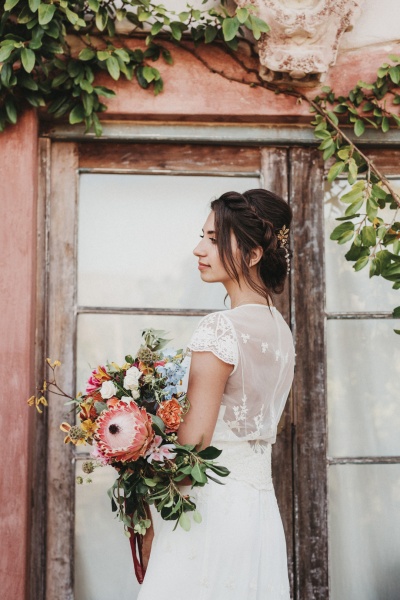 photo by Madame Poppy
Updo
Updos are a stunning way to wear your hair on your wedding day. It is a style which gives a gorgeous look for any hair type and length. You can wear this even for short hairstyles in a top-tier bun style, in a chic messy updo, in a side bun style or a labyrinth of braids it will always look classy.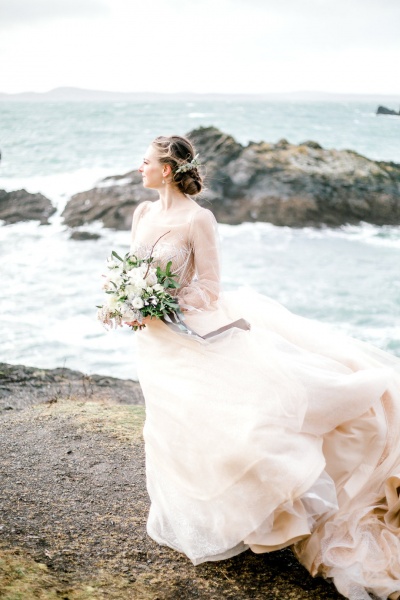 photo by Sarah Harris Photography
Ponytails
Brides are wearing their ponytails in a straight pulled back manner or in a one-sided sleek, long flow, emphasizing it with a puffed-up style on the top of the head or with sparkly accessories. An extensive ponytail is indisputably one of the best hairstyles worn by brides.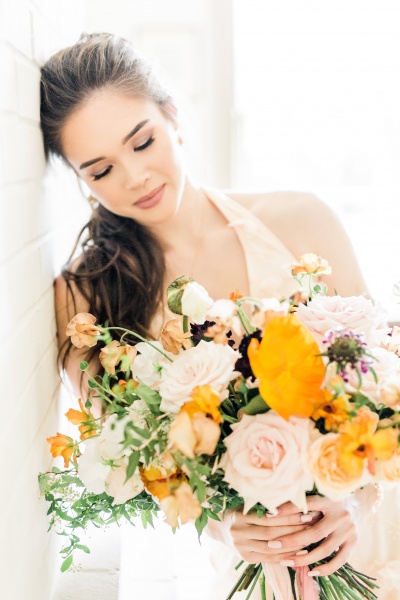 photo by Arzu Vargas Photography
Romantic waves
Allowing your abundant locks to meander down in effortless soft curls- the romantic waves are a timeless style chosen by brides. It brings out the inner beauty of the bride in an unornamented simply pretty fashion or paired with accessories, bringing out a bohemian free-spirited look. Not only long hair but also short bob hairstyles can carry the wavy strands in a vintage-inspired glamorous way.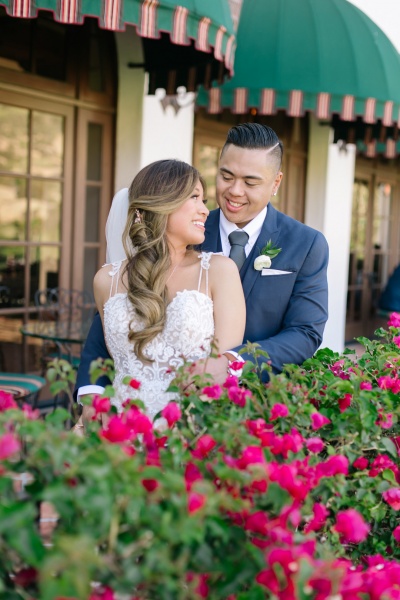 Photo by Elizabeth Burgi Photography

Tied up tendrils
This hairstyle is a magnificent way to look imperfectly perfect on your wedding day. Whether in a half-up, half-down style or a tousled bun or effortless braids, this look brings out the truly fashionable and pleasant style.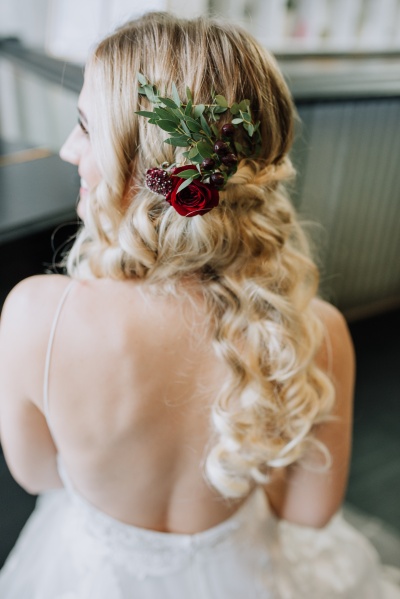 photo by Hawthorne Photography Co.
Sleek Sophisticate
This hairstyle creates a minimalist-chic look, which swept back hair, that may be worn as a bob or ponytail or smooth braided locks. This look creates a fascinating sight, pumped up with some volume or multilayered ponytails which spill into a sleek waterfall.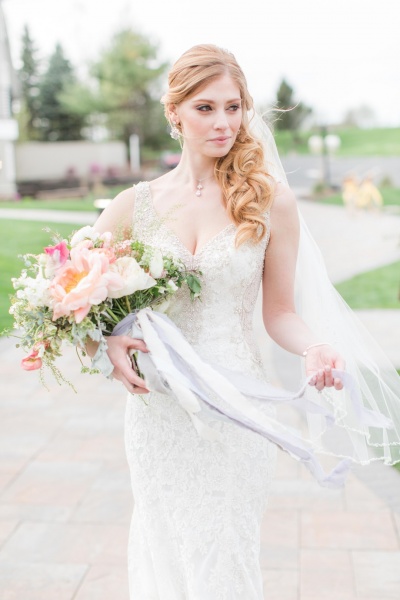 Photo by Susan Elizabeth Photography
Twisted
Twists are very popular with Senegalese type of hair and also with other hair textures. This style is fabricated by dividing hair into several sections and weaving them into gorgeous braids.  These weaves can be left draping down or interlaced into intricate buns and top-knots.  The twist style is definitely a noteworthy mention in this list.
Curls
The glamorous Old Hollywood style curls with some tendrils and a gold hairpiece or simply a center part with voluminous curls studded with flowers or accessories or side-swept undone locks flowing down the shoulders are unchanging favorites in case of wedding hairstyles.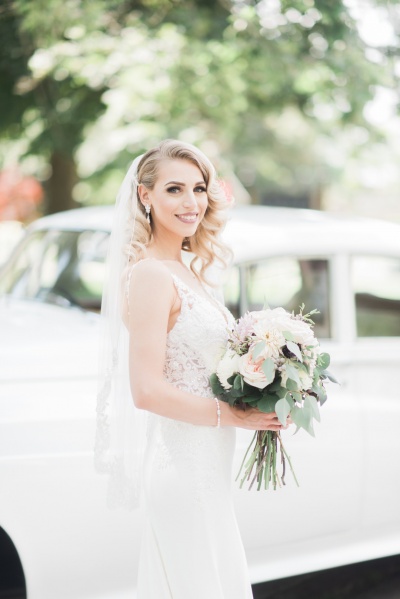 photo by Nicole Gatto Photography
Braids
Braids sport an extremely innovative style. Hair can be interlaced into sectioned off tousles to get a rope-like effect or to carry a whimsical and eccentric style. Whether as a side braid or a braid coiffed into a bun, this hairstyle sends out a rich and attractive statement.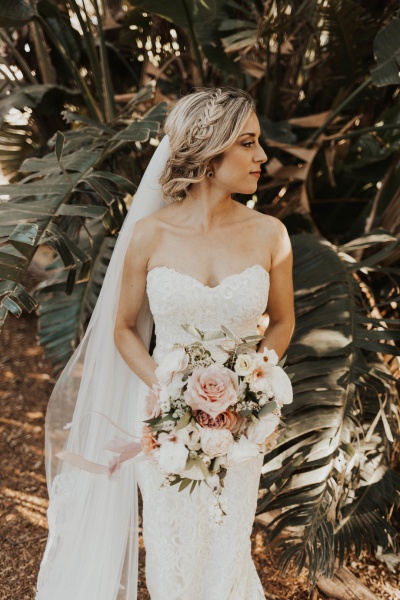 photo by Tayler Ashley
Pretty bows, Tiaras and Avant Garde headpieces
Every hairstyle can be embellished with ribbons, barrettes, flower crowns, filigree ornamentation and voguish hair accessories to add delicate detailing to their hair.
These are some stunning hairstyles to make your wedding day picture-perfect.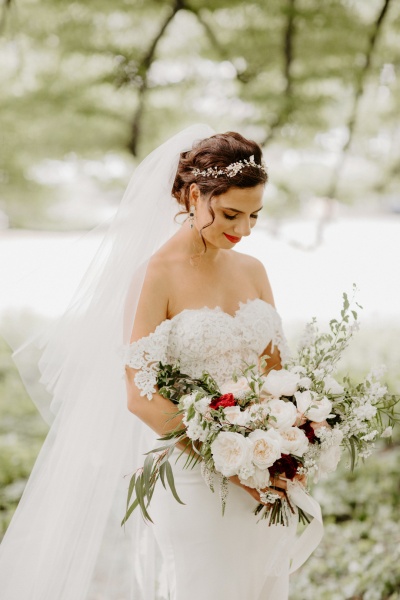 photo by Brandi Poole Photography