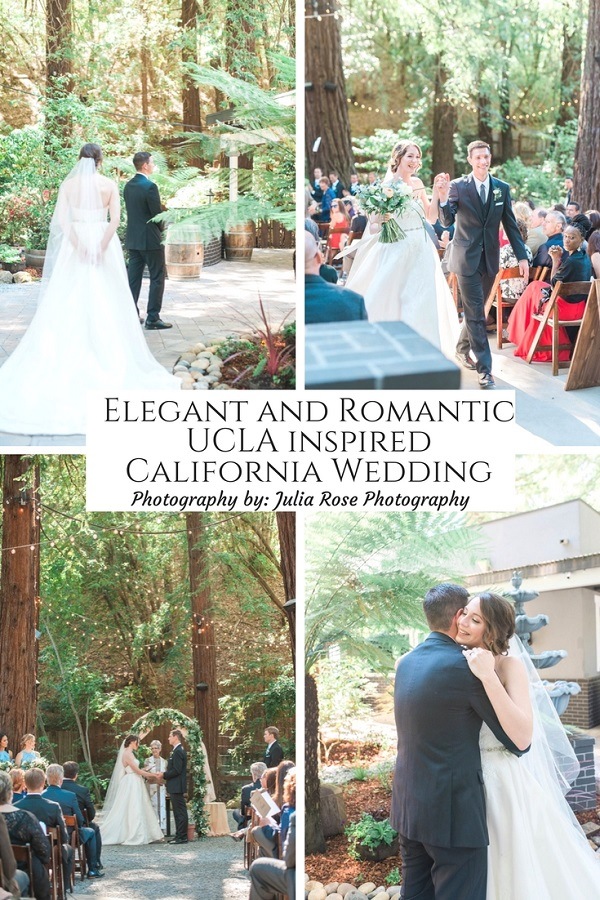 Her neighbor was preparing her for the absolute worst. They were meeting some friends to go on an underground adventure at UCLA (that's technically illegal, so I can't share details!), and Evan had convinced Cara that they had to be careful because of how dangerous it was. He told her she absolutely had to wear a long sleeve shirt, or her arms would get burned. When they arrived, Chris, who had done this many times, said "oh, you wore long sleeves. That's a pretty good idea." When they told me this story, Chris asked Cara "And have I changed that much?". Her answer was no; in their 4 years together, he's still easy-going Chris. Their story started at UCLA, and it was so fun that their wedding colors reflected their alma mater.
As she held the wedding rings in the Goblet, Chris' mom shared her hopes that their joy today would be dwarfed by the joy they feel together in the future. As the cup passed, each of their nearest and dearest shared a blessing for Cara and Chris. Almost everyone in that circle cried tears of joy – family and friends alike. It's obvious that everyone who knows them respects them, admires them, and feels nothing but joy that they've given their lives to each other.
After the blessings were shared, Cara and Chris shared the covenant they wrote together; the covenant they were happily entering into that day. As Chris was reading his portion of the covenant, Cara held his hand and gazed at him; I swear I've never seen anyone look more in love than she did in that moment.
Chris' mom led the blessings circle, and she was also the officiant! She shared during the ceremony that when it came time to choose a venue, Cara and Chris knew they wanted to be married under the Redwoods. In the middle of the ceremony, she pulled out a potted Redwood tree and gave it to them. Although it would grow in the comfort of their backyard for a little while, she shared that it could not stay there forever. In order to let it grow and to allow others to enjoy it, they should plant it in a public place. She shared that marriage is similar; as their love continues to grow, it will pour out of them and will benefit those around them.