Do you want to give a funny, heartfelt, and memorable wedding toast?  If your answer is "yes", you should write the first outline of your speech at least one week before the wedding. Then you will have enough time to polish your speech and practice delivering it to the audience.  
Do you want guests to remember you as an outstanding orator? Here are some tips on how to avoid common mistakes and impress the audience.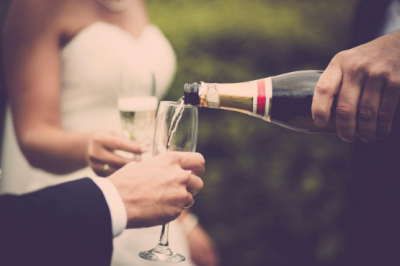 Photo by Rene Asmussen from Pexels
The Structure Of The Perfect Wedding Speech
Do you know what all good wedding speeches have in common? They have a similar structure.
A good wedding toast usually starts with a short intro – a heart touching story about the bride or groom. As a rule, the first part of the speech goes like this:
"When Elizabeth got back home after the first date with David, she called me and said …" or "Let me tell you something about Ellison's life you may not know …" 
The next part of the speech is where you share your personal experience and explain your feelings. Here you should say a few genuine words about newlywed:
"I have always admired Brandon for his readiness to help others." or "Amanda is the only person who is always ready to listen to me."
At the end of the speech, it's necessary to express your best wishes. You can end your toast using these words:
"May you be gifted with life's biggest joys and never-ending bliss" or "May the years ahead be filled with lasting joy."
The List Of Topics To Avoid
While telling stories about adorable newlywed, you should clearly understand what topics you can and can't discuss. Here is a list of things you should never mention in your wedding speech:
Money. Never talk about

wedding costs

and never ask questions like these: "This is the most luxurious wedding I have ever been to! John and Emily, have you robbed the bank? Or have you sold your beautiful house to afford it?"  It's absolutely inappropriate.

Ex's. Never talk about past lovers, past proposals, and past spouses. It will not help you to impress the audience but will drive the bride and groom angry. Keep in mind that the comparisons like "Kimberly is so much prettier than your first girlfriend" don't count as a compliment.

Sex. Remember that there are kids and older people present in the room. So it's inappropriate to share sex-related stories, no matter how funny they are.

You. Don't share your personal stories that are not related to the lovestruck couple. It's not your wedding, so don't try to draw the audience's attention to yourself.

Inappropriate

jokes about marriage

. Avoid any jokes that promote the idea that "marriage is a bad thing".

Here is an example of a terrible joke: "Marriage is a three-ring circus: engagement ring, wedding ring, and suffering".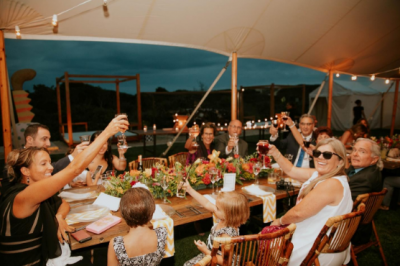 Photo by Lee Hnetinka from Pexels
Speech Writing Tips
Whether you are good or bad at public speaking, you must write your speech in advance. Seriously. Don't expect that your improvisation will impress the audience. Get your toast written to make sure that everything will go smoothly on the wedding day.
Here are a few writing tips for you:
Be honest. Write your heart out. Focus on the stories and memories that matter to you and newlywed. 
Keep your speech organized. Don't jump from topic to topic. Be consistent.

Use more adjectives. Say "your gorgeous bride" instead of "your bride", and "sumptuous wedding" instead of "wedding".

Keep it short. If you don't want guests to get bored, make sure that your speech is shorter than eight minutes.

Don't hesitate to get professional assistance. Ask a speechwriter to edit your outline. Make your speech stand out.

Prepare note cards. Use bullets to list the key ideas of your message.
"If you lack inspiration, you can find it online. Before writing a wedding speech, watch romantic movies and relevant videos on YouTube. Or, browse through "pins" and "boards" on Pinterest," recommends Hilary Johnson, a writer at WowGrade.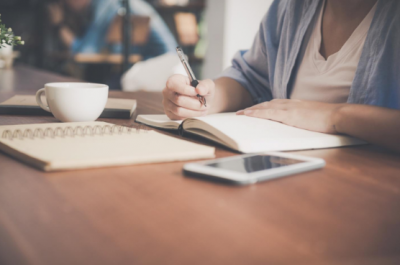 Photo by Tirachard Kumtanom from Pexels
Nonverbal Communication Tips
When it comes to giving a wedding speech, the words you say is not the only thing that matter. Your posture, movements, and facial expression also play an important role. If you want to improve the speech delivery, follow these rules:
Stand tall. If you want people to listen to you, you should make sure that they can see you.

Establish eye contact. Don't read your speech from notes. Look at lovely newlywed and try to speak from your heart.

Smile. If you have a fear of public speaking, don't show it to the audience. Smile naturally – it will help you to relax your body and relieve stress. Also, it will help you to make a good impression on guests. 

Use your hands. Don't give a wedding speech with the arms crossed or hands in your pockets. Better put your hands at your sides. Or, if it feels comfortable to you, use your hands to illustrate your story. For instance, you can show how you make a phone call or knock on a door.

If you use a microphone, hold it at mouth level. Don't try to hide your face behind the microphone.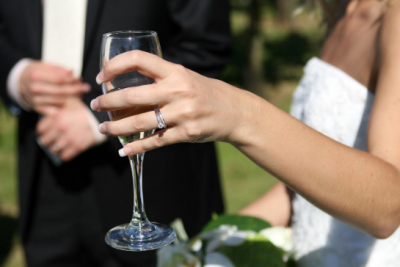 Image by Robert-Owen-Wahl from Pixabay
General Tips
The quality of the wedding speech you give depends on many factors. If you don't want to spoil your speech and ruin your friends' wedding, take the following pieces of advice seriously.
Don't get drunk. Alcohol will not help you to overcome the fear of public speaking, but it will cause slurred speech.  

Be the first or second to deliver a toast. It happens pretty often that guests give almost identical wedding speeches. So if you be the first one, you toast will sound like it's "unique", and toasts of other guests will sound like they have copied your ideas.
Takeaway 
A good wedding speech requires a lot of preparation and practice. So don't expect that you will come up with a fantastic toast idea overnight. Start working on your speech as soon as you get invited to the wedding, and then you will achieve the result you expect.
BIO: Estelle Liotard is a professional speechwriter at TrustMyPaper. You can find her writings at BestEssayEducation and GrabMyEssay. She loves to attend weddings and cries every time she sees a happy bride walking down the aisle.