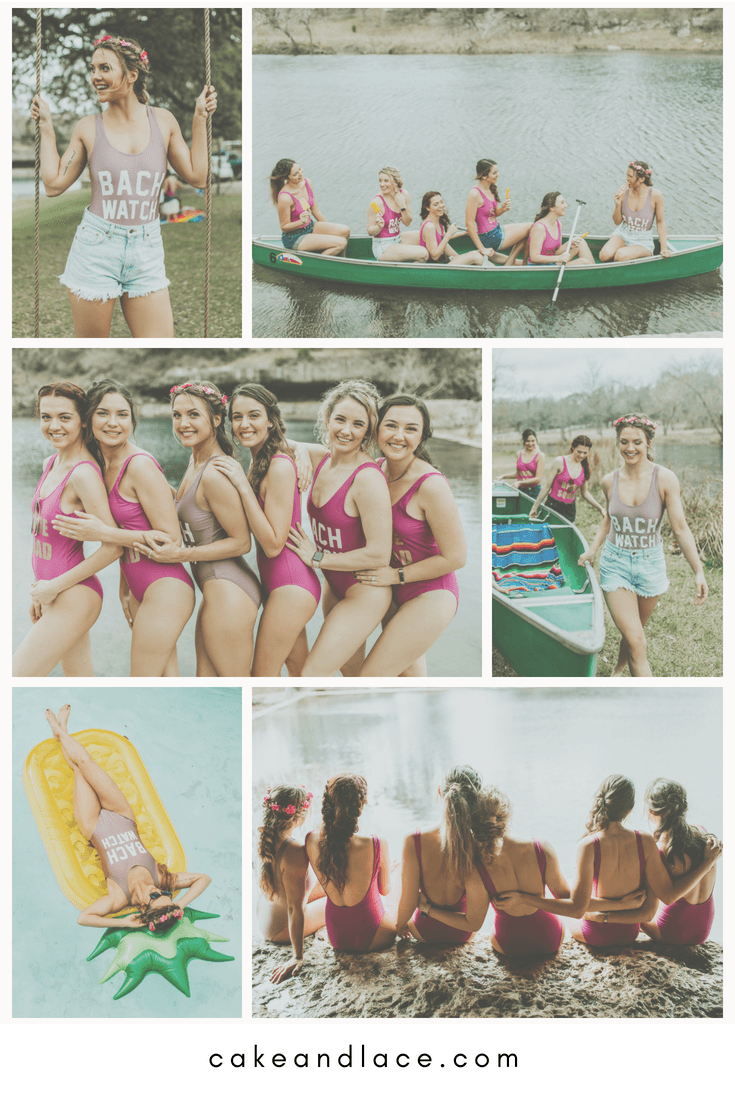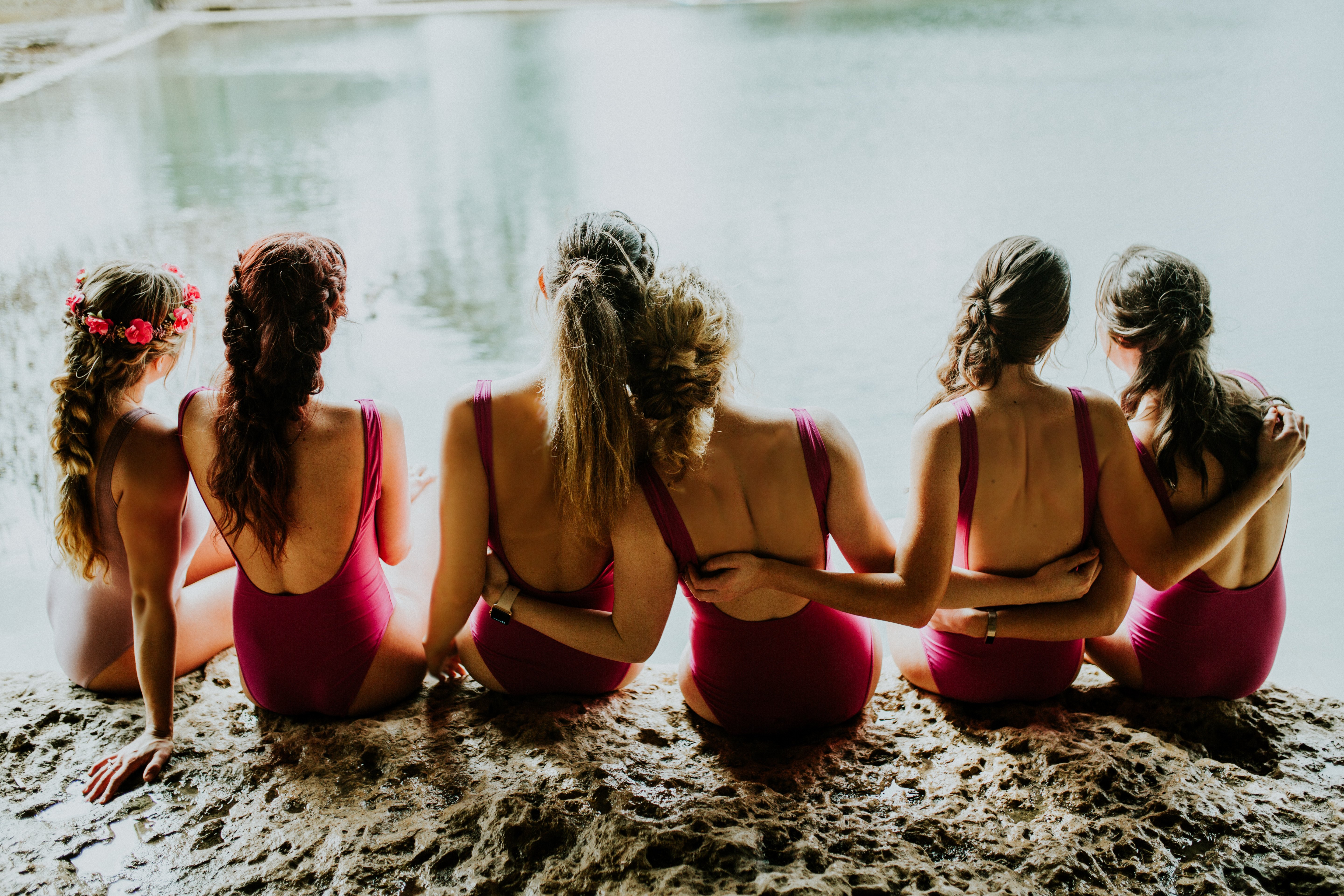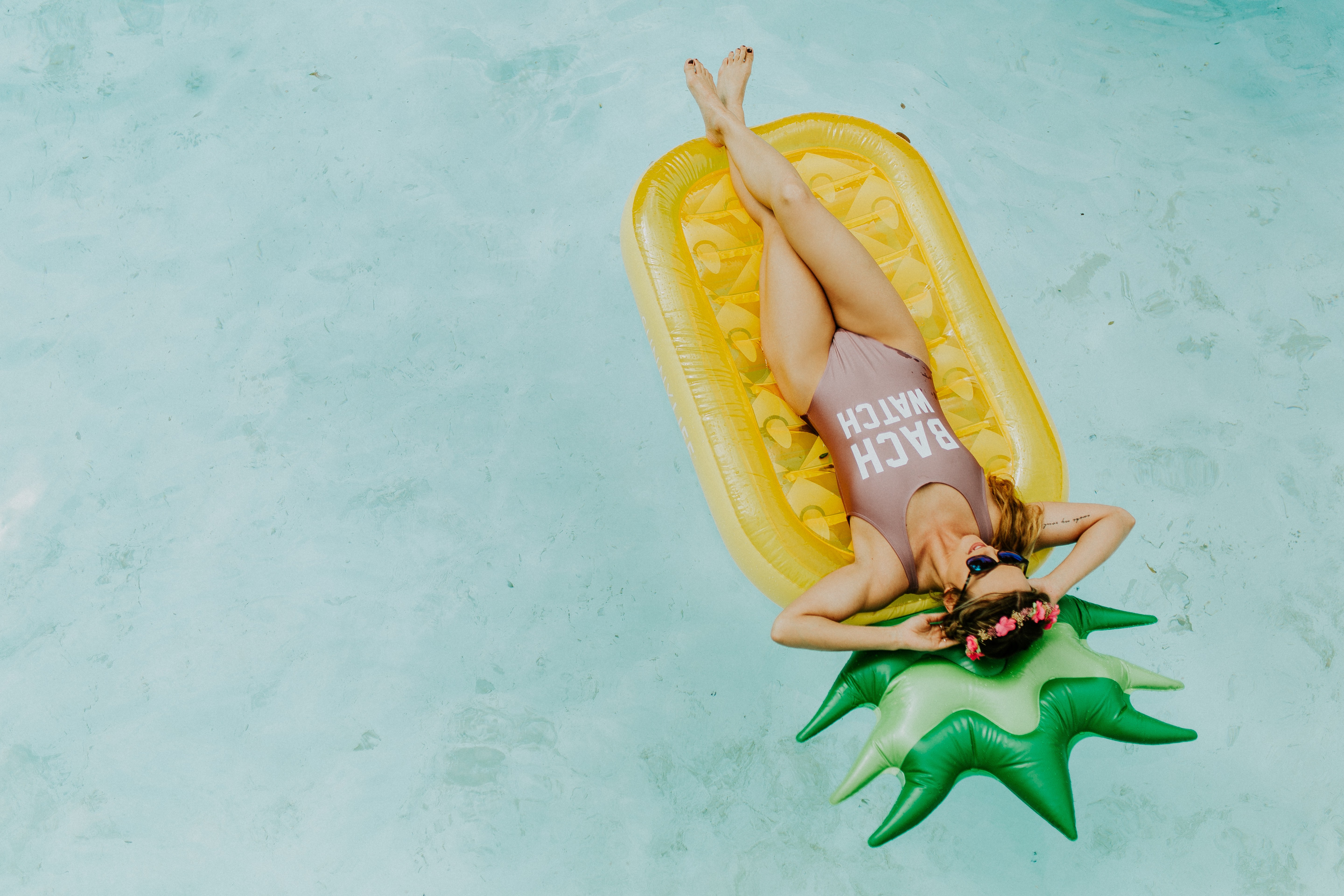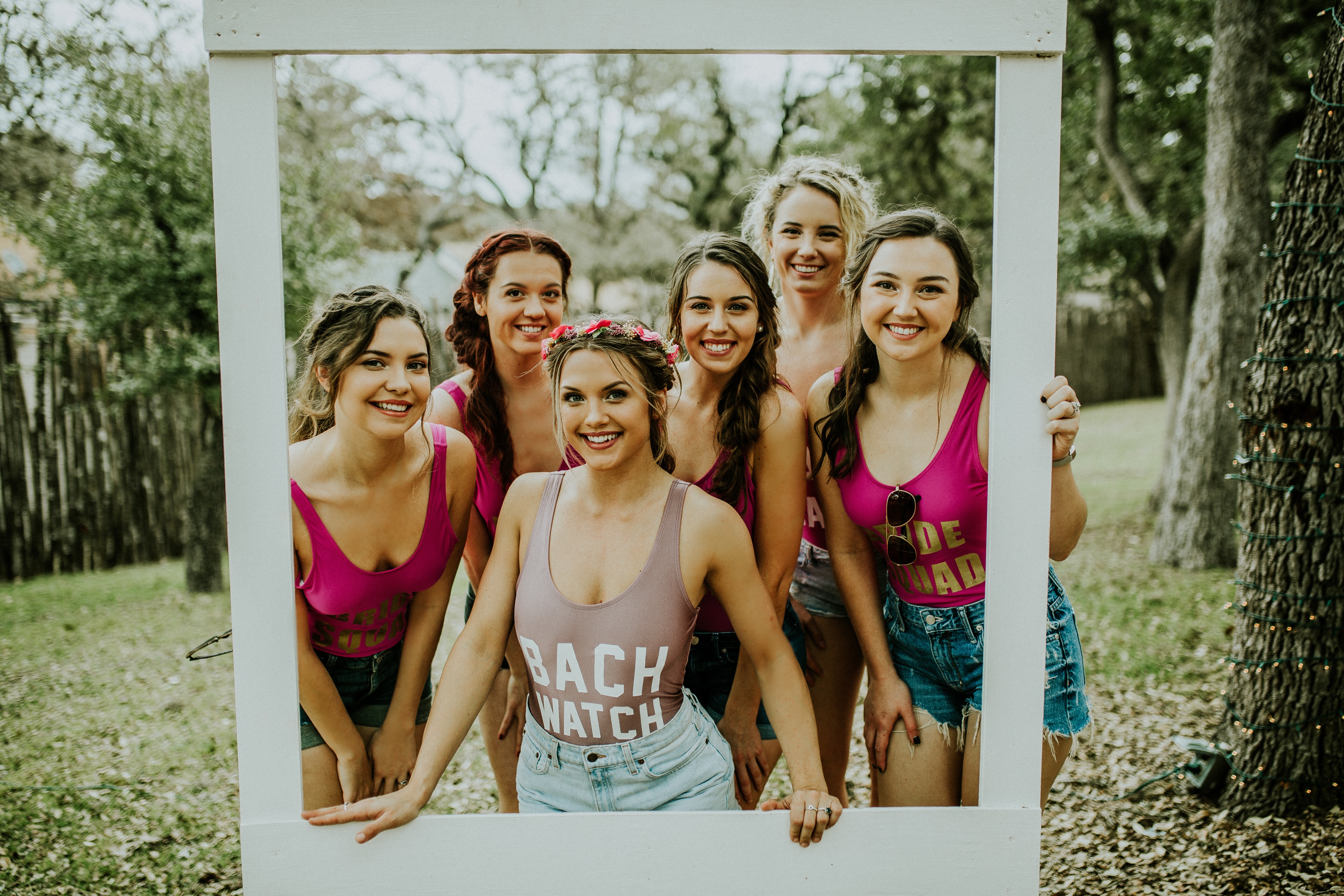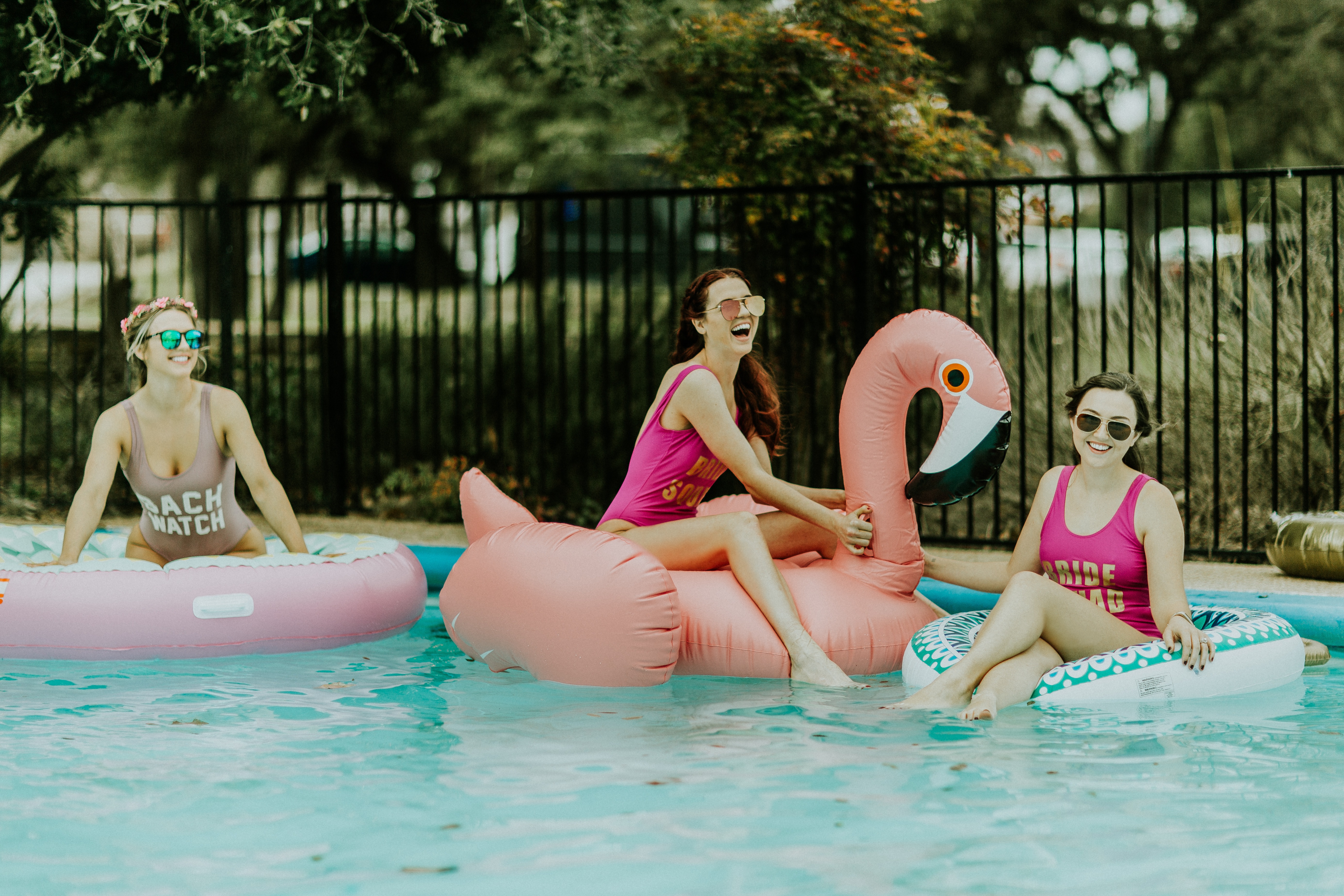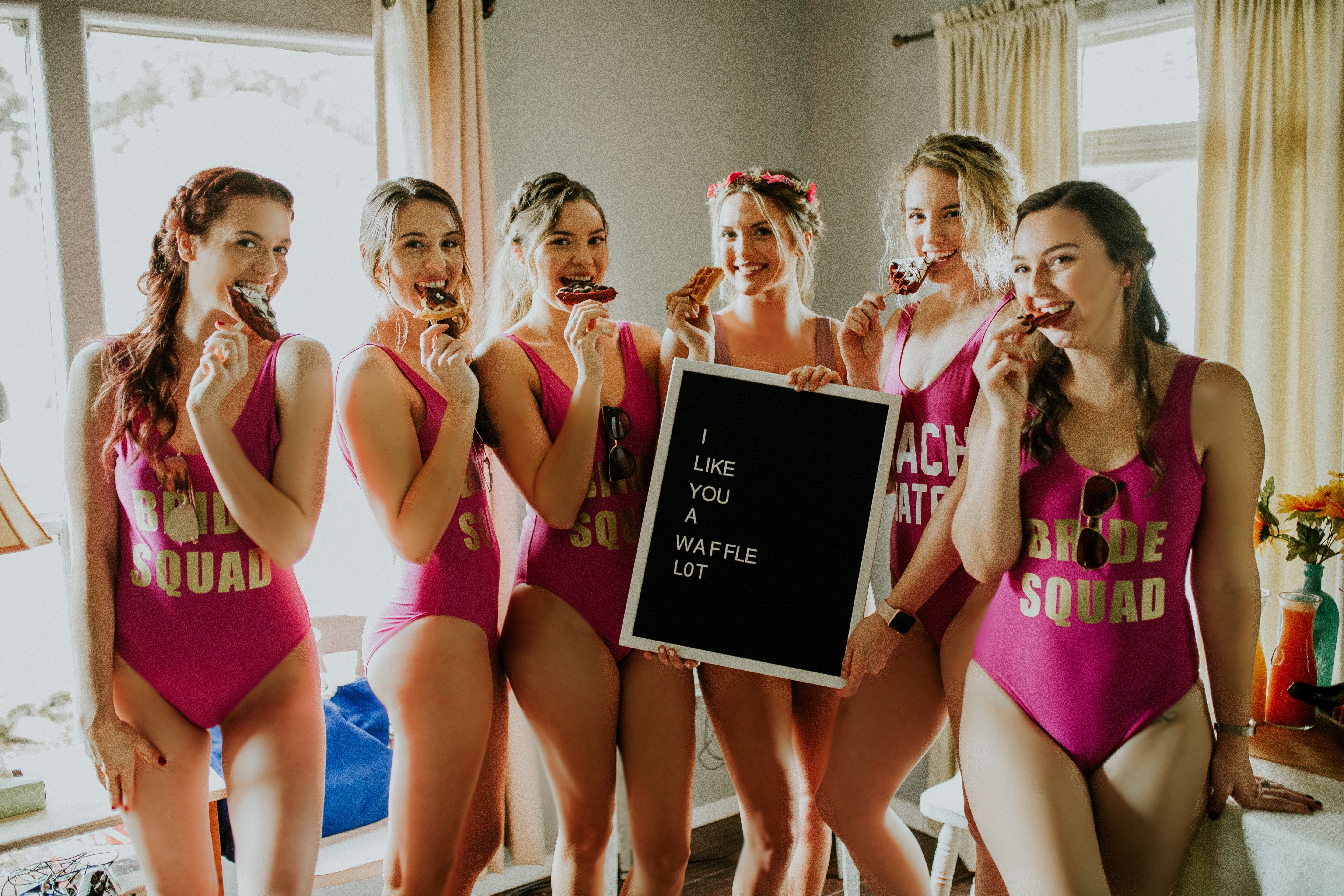 Planning a bachelorette in Austin, Texas, is pretty basic.
Everyone knows the classic list of Austin activities to do: diving into Barton Springs, live music at Blues on the Green, and kayaking on Lake Lady Bird Lake. There is also of course getting ready for Austin City Limits and Formula One festivities. But what happens when all that is done? Isn't it the perfect time to try something new and adventurous? Do you love hill country vibes, but crave something a little different? Instead of checking out the same hot spots in Austin, why not venture out a little south to Wimberley? With summer coming up, Misty McLendon Photography captured this awe-inspiring shoot to create a bright and fun atmosphere full of canoeing, floating by the pool, waffle pops, robes and "BACH WATCH" swim suits.
Here are 4 reasons to have the
best bachelorette ever in Wimberley, Texas.

Q: Why should I go to Wimberley?
A: The best part of going somewhere new is not always getting from point A to B. It is about spending time with who you are with and exploring something new together. So grab your girlfriends and take a road trip! I love how Wimberley is secluded out in the beautiful Texas hill country and you get that chance to close your eyes, take a breath of fresh air, and breathe it all in with brand new experiences. So what are you waiting for!
Q: You have me intrigued. Now, what exactly is there to do in Wimberley?
A: There's so much! When I went there, the best part was being able to get away from the city life.
There's so much traffic in Austin and so much hustle and bustle, it was nice to just see a lot more of nature and breath the fresh air. Wimberley has thriving shops and restaurants, renowned art and theater, gorgeous hills, rivers, creeks and wildlife, and let's not forget the best part… the ability to explore a secret little hidden treasure of Texas. It is also super convenient from San Marcos (only 25 minutes), Austin (45 minutes) or San Antonio (1 hour) away. Wimberley is also home to many Texas swimming holes! You can visit Jacob's Well, Blue Hole Regional park or enjoy access to the largest point of Cypress Creek with clear water spring fed from Jacob's Well at The Lodge at Cypress Falls! After a couple of hours soaking in the sun, the best part is working up a big appetite.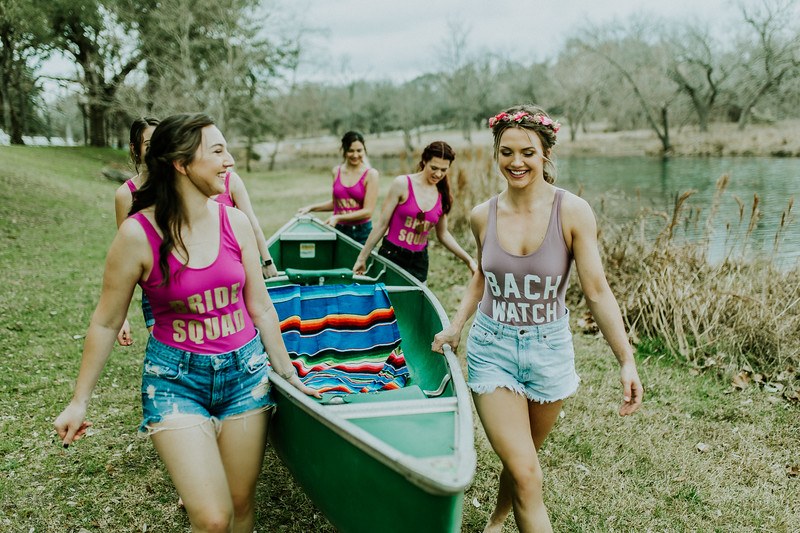 Q: What is a cute place to eat in Wimberley?
A: A great place to check out is Cypress Falls Event Center. They have a couple of options to explore if you like variety. They have amazing restaurants on site such as a bakery (The Bakery at Cypress Falls), onsite food truck (Trifork's Food Truck), and The Back Porch. My favorite is the Texas cheese steak sandwiches from Trifork's Food Truck. How can you go wrong with a sandwich that has the word Texas in it?
You can also grab a drink at The Tavern at Cypress Falls while listening to live music. If you wanted to check out another spot, there is a new beer and wine garden about 10 miles away called the Shady Llama. It has gorgeous views and llamas that roam around. There are also new food stores that are popping up, one of which is in Wimberley Square called Vittles Market, they serve gourmet sandwiches and smoothies.
Q: What if I don't want to just make a day trip, is there a convenient place to spend the night in Wimberley?
A: The Lodge at Cypress Falls is only 2 miles away from downtown Wimberley. If you're planning a 2 day trip, it makes a lot of sense to spend the day at Jacob's Well, Blue Hole Regional Park, the creek access at Cypress Falls, grab something to eat, and lay out by the pool in the late afternoon. Since you're spending the night, you can wake up, have brunch, explore the creek (again!), kayak, and show off your amazing stand up paddle boarding skills. The coolest thing is that the lodge is entirely self contained. This makes it super easy for out-of-towners who aren't familiar with the area to have everything right there.
If you're looking for something different for a bachelorette or just to get away with your girlfriends, I hope you choose Wimberley! It's just a fantastic place to get away and relax for a bit. Thanks for stopping by and don't forget to share, like and subscribe. Comment below if you have any other tips for our readers 🙂