Are you on the hunt for sophisticated and modern wedding ideas? If so, you're in the right place because these wedding photos are full to the brim with beautiful fashion, decor, and stationery for you to take inspiration from.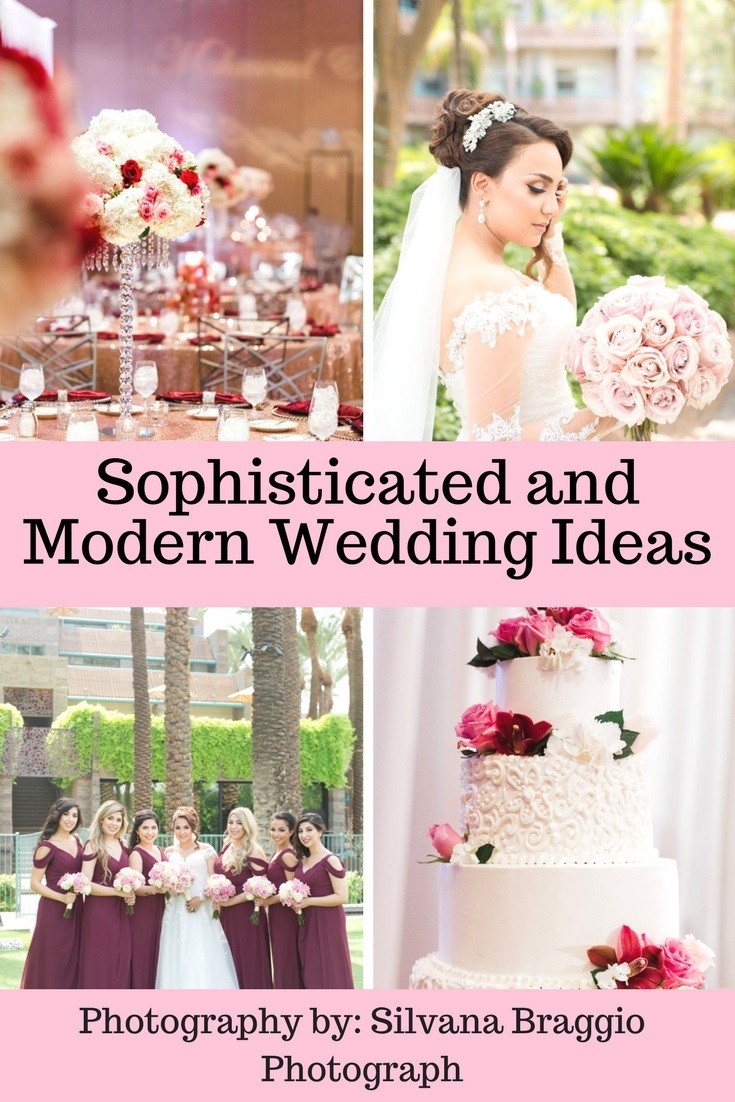 This is what Silvana From Silvana Braggio Photography had to say about this gorgeous wedding;
'Dianna and Mahamoud met while ice skating in Arizona. They're both doctors and are the sweetest couple, which definitely shines through these snaps.
They had a traditional middle orient wedding with a Zaffa ceremony. It was a treat to experience something so unique and cultural.
Dianna's gown was stunning – a ball gown style with long sheer embroidered sleeves. Mahamoud's black tuxedo and bow tie brought a level of class to the stunning affair, and Dianna's perfectly rounded bouquet of pale pink roses finished off the refined theme of the day.
The burgundy floor-length bridesmaids dresses set the tone while a luxe reception with chic and sophisticated tabletops stole the show. Bowtie style napkins with crystal studded napkin rings laid over gorgeous gold sequin linens. A bright white room with sheer white curtains gave it a contemporary feel.
The large dance floor was the perfect stage for traditionally choreographed dancing and the mysterious cloud of smoke that surrounded the bride and groom at the end of the evening. The couple honestly looked stunning, and their love shone brighter than the stars.'