Here at Cake and Lace, we love a rustic wedding. They've been incredibly in over the last few years and they don't appear to be going anywhere anytime soon. If you're thinking of throwing one yourself, be sure to check out these snaps for some much-needed inspiration!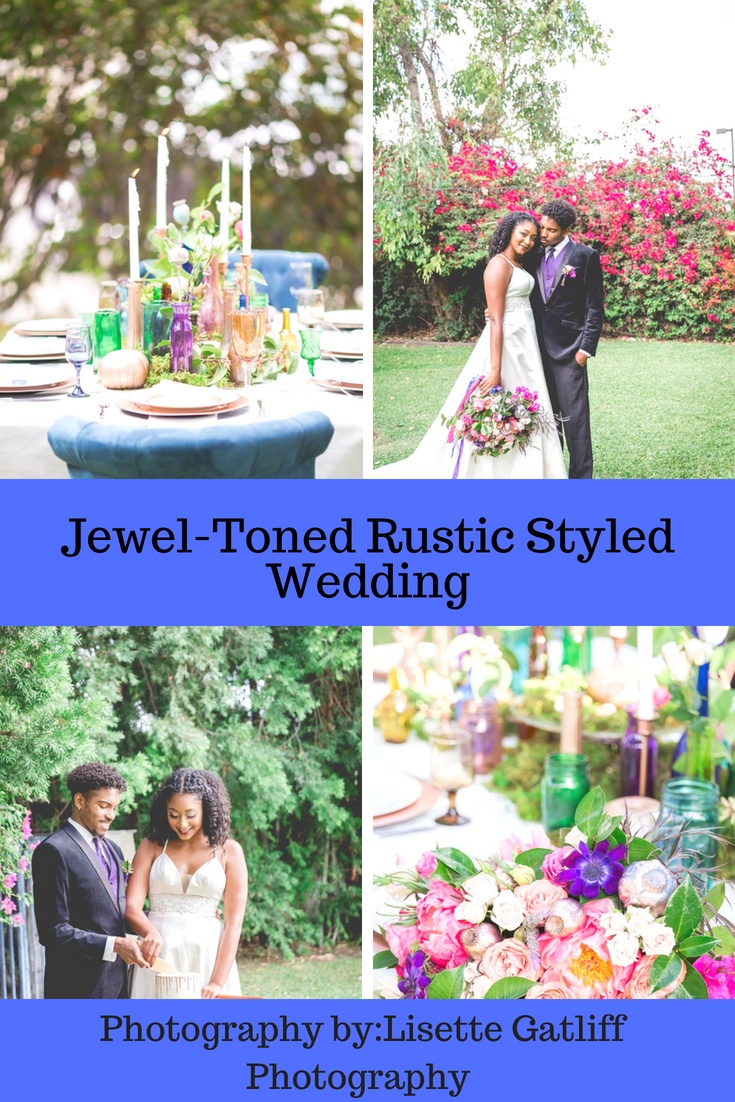 Here's what Lisette (Lisette Gatliff Photography) had to say about this gorgeous shoot:
'Jewel tones with accompanying rose gold accents made for a beautiful and unique rustic shoot at The Griffith House in Anaheim, California.  The grounds gave a nice variety of settings, from a historic building to spacious lawns, to a wall of colorful bougainvillea flowers.
The ceremony site was surrounded by towering pine trees and didn't need much to dress it up; white drapery, rose gold chairs, a Persian rug, and a bit of greenery gave it the perfect touch.
The bride's style was subdued and natural, which really made the gorgeous oversized bouquet stand out, especially with its colorful flowers and matching silk ribbons.  Her black velvet pumps matched the groom's black velvet coat, and his tie and purple vest complimented the look perfectly.
The tablescape was a dreamy mix of moss, leaves, and flowers- along with glassware in tones of blue, green, purple, and rose gold.  The tall lit candles gave the scene a romantic feel'
All in all, this shoot's divine- enjoy!