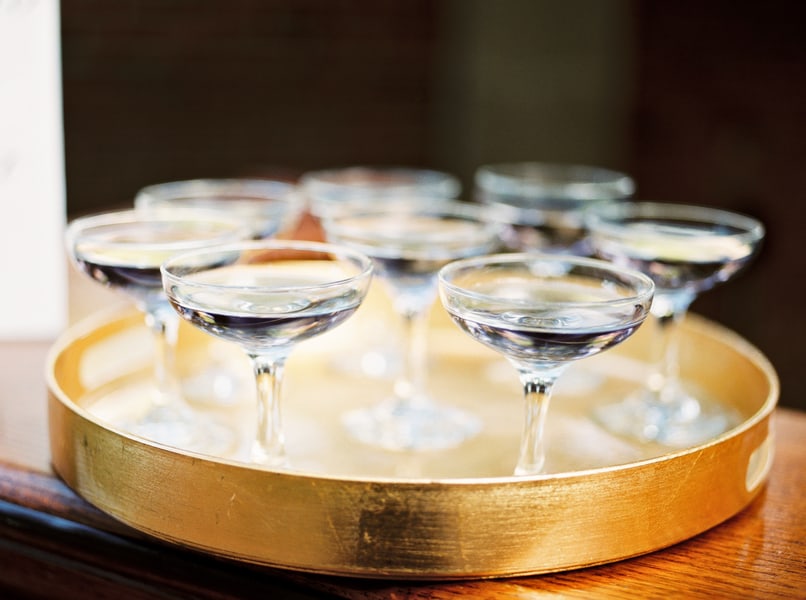 In celebration of the 2018 color of the year, Pantone, my team of vendors and I have put together an Elopement Shoot featuring this beautiful color.  The color purple is historically known to symbolize royalty. Gold, on the other hand, is the color of warmth, compassion, and love. Crossing royal purple and majestic gold with a beautiful bride on her wedding day gave us one thing on a beautiful Fall evening: Royally Elegant Romance.
When my planner and I learned about the story behind The University of Michigan League Building, we knew the courtyard was the perfect location for our shoot. The building was originally constructed in 1929 to be used as a place for women's social and recreational activities. Much of the funding was given through alumnae from all over the world donating luxury items such as pianos and tapestries from beautiful royal robes.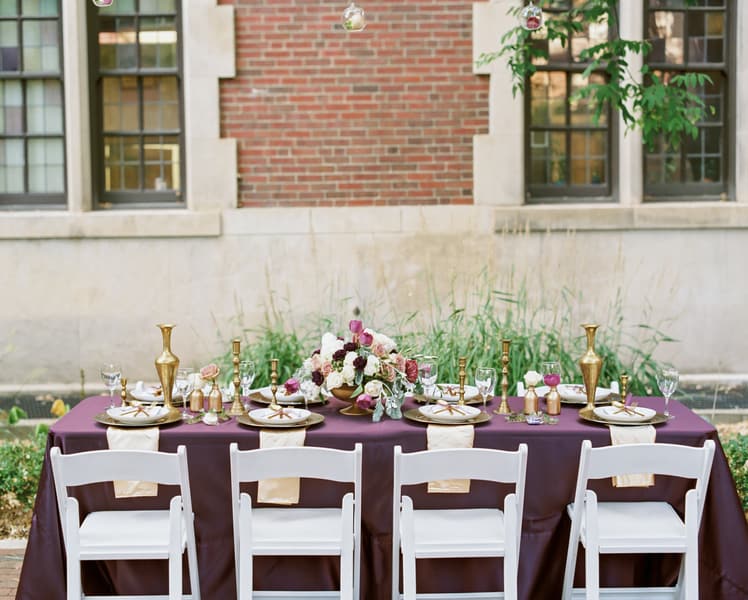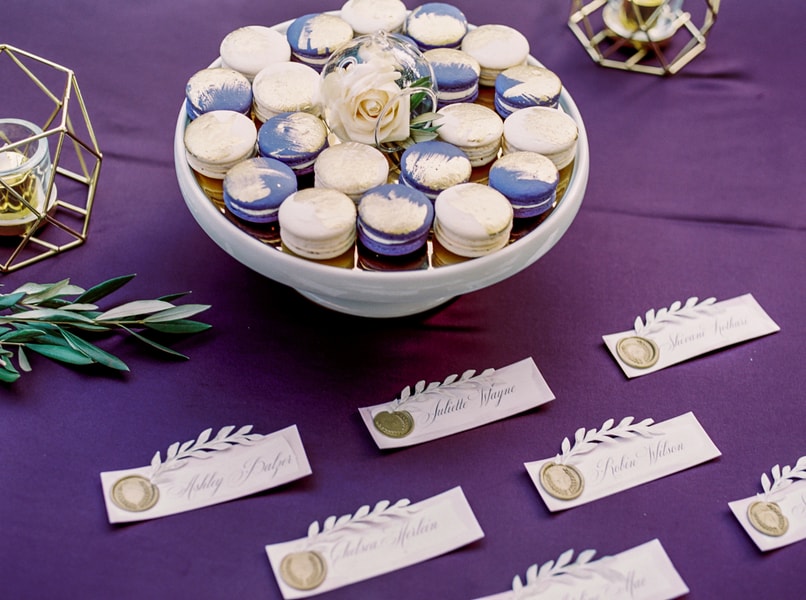 Our talented team of vendors really strived to make every detail fit into the theme of Royally Elegant Romance. We worked together to tie bud vases from the tree above the table. The floral designer brought ornate candle holders to match the gold plated silverware. The calligrapher added a custom wax stamp to each escort card, and the cake maker incorporated beautiful swirls and flecks of gold into the wedding cake and hand painted macarons. I added my own little touches from the leaf tied favors to the gold vases on the bar top to keep the theme consistent no matter what detail was looked at, and we perfectly captured it all in the softest light.
As the evening winded down, the sun start to set and the candles glowed, as our beautiful couple danced under the gently swaying lights.