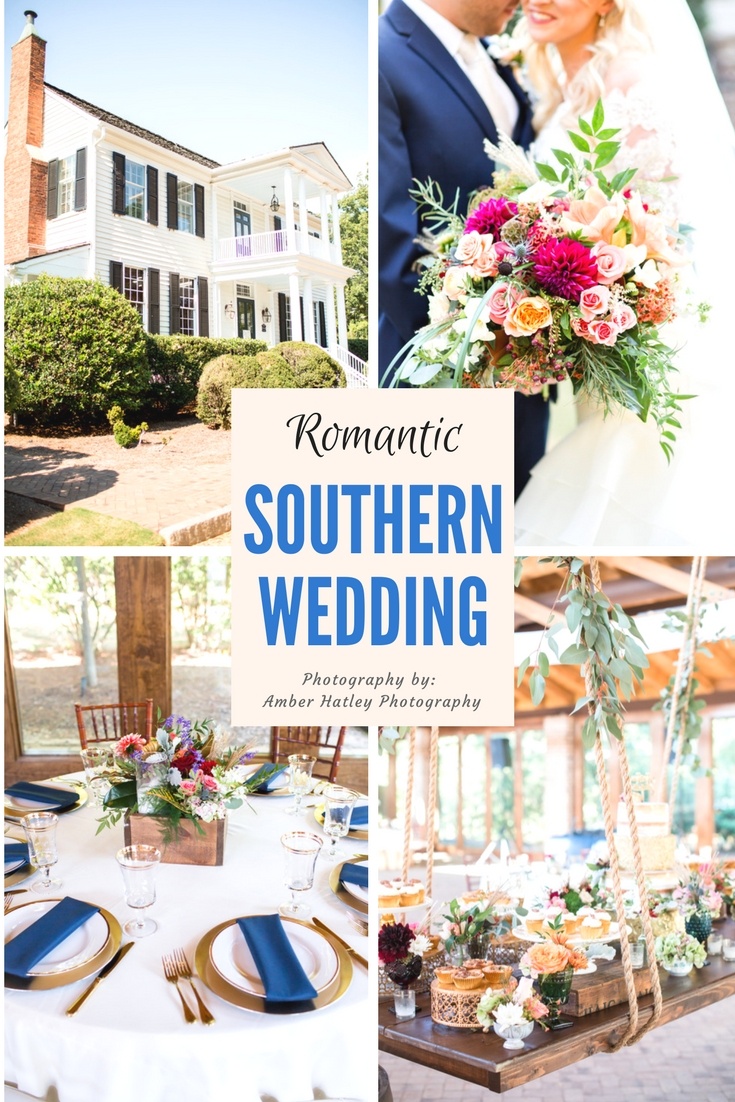 This colorful and romantic southern wedding is one for the books! Look at all the greenery, the royal blue that stands out amazingly and all those delicious desserts!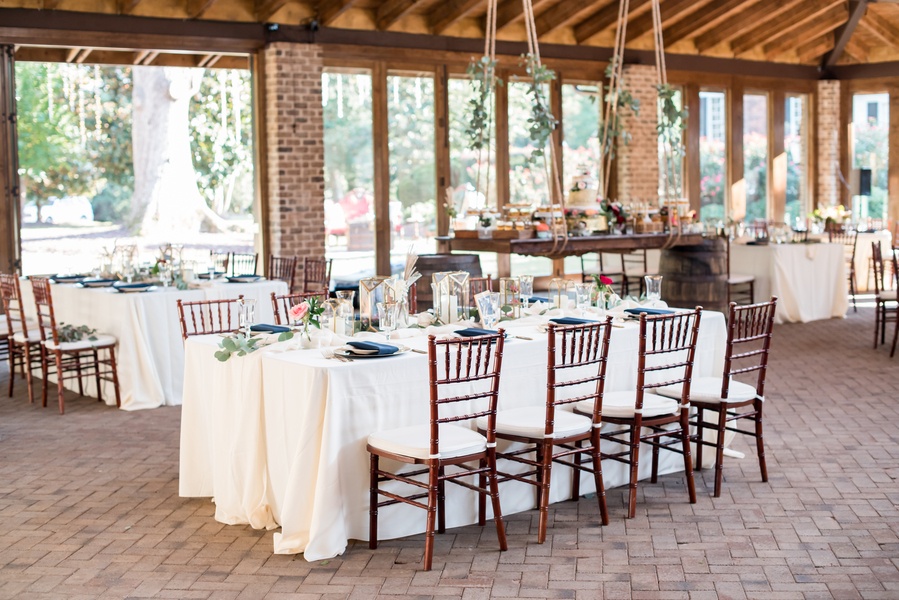 Draia and Eder were married on a beautiful piece of private property just outside of Raleigh, NC on a crisp Fall day. Draia did most of the wedding planning herself – working on every detail for 1.5 years. The Garavito wedding was full of sentimental details throughout the entire day. One of my favorites — Eder built the ceremony arch by hand for their wedding. After searching for the perfect arch and having no luck, Eder decided to build it himself in order to make his bride's dreams come true! Eder and Draia wrote their own vows which provided everyone with lots of laughs and tears. The recessional consisted of upbeat music and all of the guests were given rose petals to throw in the air – it was a true fairytale moment!
Cocktail hour consisted of his and her drinks, hourderves and all of the guests signing a rock for the happy couple. Guests were given keys to find their seat and to open their bottles later (with a bottle opener attached!).
The cake definitely stole the attention at the reception – a beautiful 3 layered cake placed on a hanging wood table decorated with mini desserts, candles and flowers. Every table was designed to perfection with gold silverware and vintage place settings. Once the dance floor opened it wasn't empty the rest of the night! The sweetest speeches were given by the Best Man and Maid of Honor. The night not only ended with a grand sparkler exit but something a little different than any other wedding I've attended — Draia and Eder ended the night with a private dance on the dance floor – just the two of them – and no guests. A really sweet and intimate time for the both of them! The Garavito wedding was one for the books!