Chances are, if you have a friend who's recently got engaged, you'll want to get them something special, and what better way to ensure you do that than by hunting for personalized engagement gifts. This is sure to put a smile on the happy couple's face!
So, if you don't know what to buy them, not to worry, because this is where we come in. We've put this article together to help fuel your inspiration. So, without further ado let's dive into our top picks!
1.) Modern Map Art
Out of all of the gifts on this list, we love this one the most.
This company uses astronomical software to generate a picture of the night's sky. You can ask them to produce the exact constellations of any time and place!
This is why this makes for such an excellent engagement gift. You can give the couple a picture of the stars, exactly how they were, the moment they got engaged- how romantic is that?!
You can either choose to have your design printed on paper or canvas, and having had a design sent over to us, we can vouch for their top quality work- mine's currently hanging on the bedroom wall!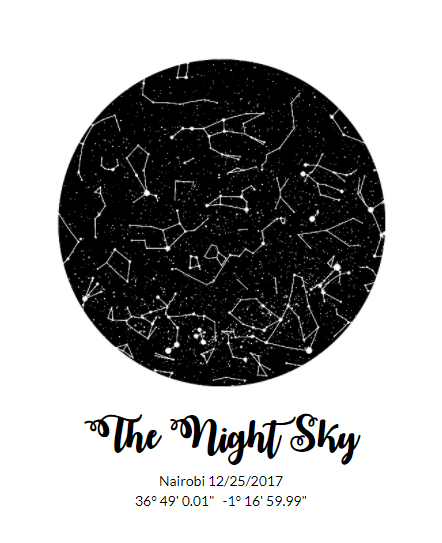 To get your hands on one of these gorgeous star maps, click here. 
2.) "Solid As A Rock" Natural Granite Coasters
We love these 'solid as a rock' coasters- the perfect hat tilt to the symbolic strength of any newly engaged couple! These natural granite designs showcase a chiseled, flaked edged topping for a gorgeously rustic look.
Plus, there's space to insert the couples name as well as the date they got engaged- beautiful and thoughtful, what's not to love?!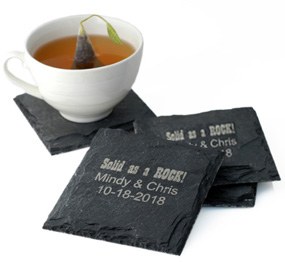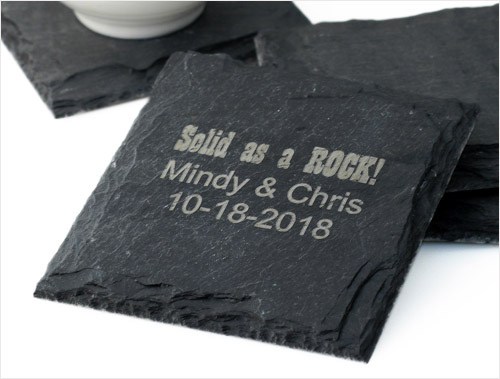 If you want to purchase these coasters, click here. 
3.) Mini Glass Beach Bottles
This gift allows you to take personalization to the next level. You can slip a customized message or mini gifts inside each of these beach bottles.
Maybe a snippet of advice, a gift voucher, or a couple of lines of congratulations- whatever you think is most appropriate!
These would be especially apt for a couple who love the sea, sailing, or just the beach in general. Or perhaps, they're planning on having a beach themed or an idyllic destination wedding? Either way, this would be a lovely way of acknowledging their choice of ceremony.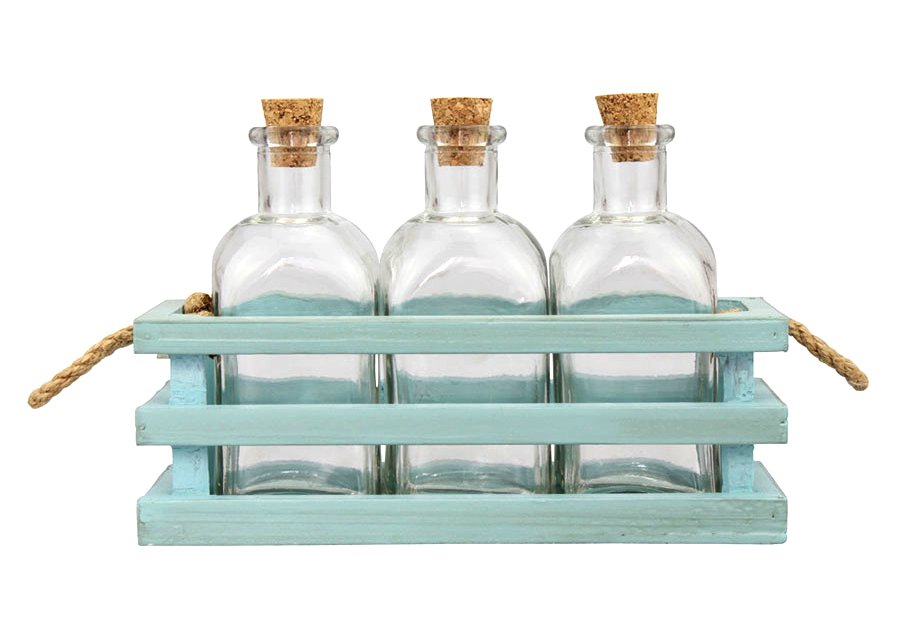 Click here for more info on these mini glass bottles.
4.) Wine & Cheese Wooden Box Set
If the engaged couple you're looking to buy for, consider themselves wine connoisseurs or just enjoy high-quality cheese, then this is a nice idea!
If you're thinking of purchasing a customized wine and cheese set you should ensure it includes the following accessories:
A cutting board
A selection of cheese knives
A bottle stopper
A corkscrew
The below set includes a cutting board with a grooved edge- which is perfect for catching crumbs. The following knives are also included: a small spade-shaped knife, a flat cheese knife, and a cheese fork (useful for holding a cheese block in place).
All of which can be neatly stored away in the below storage case!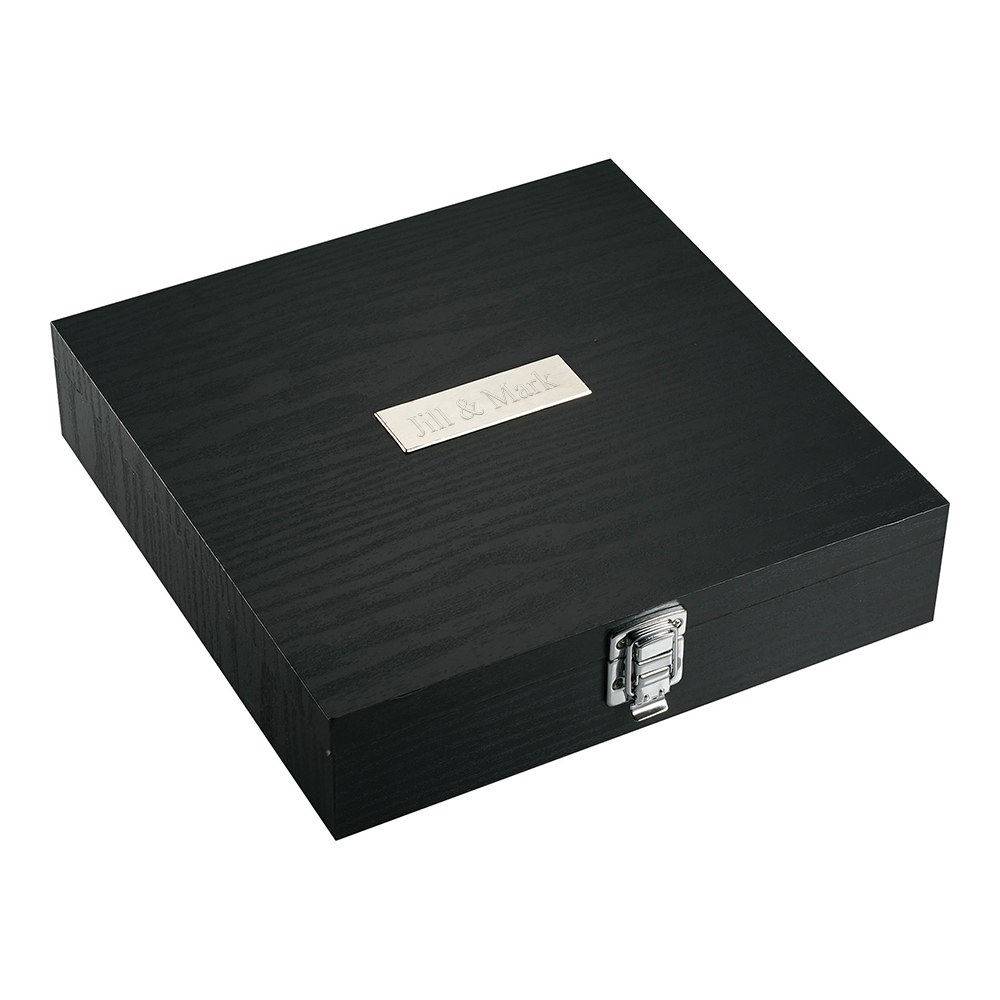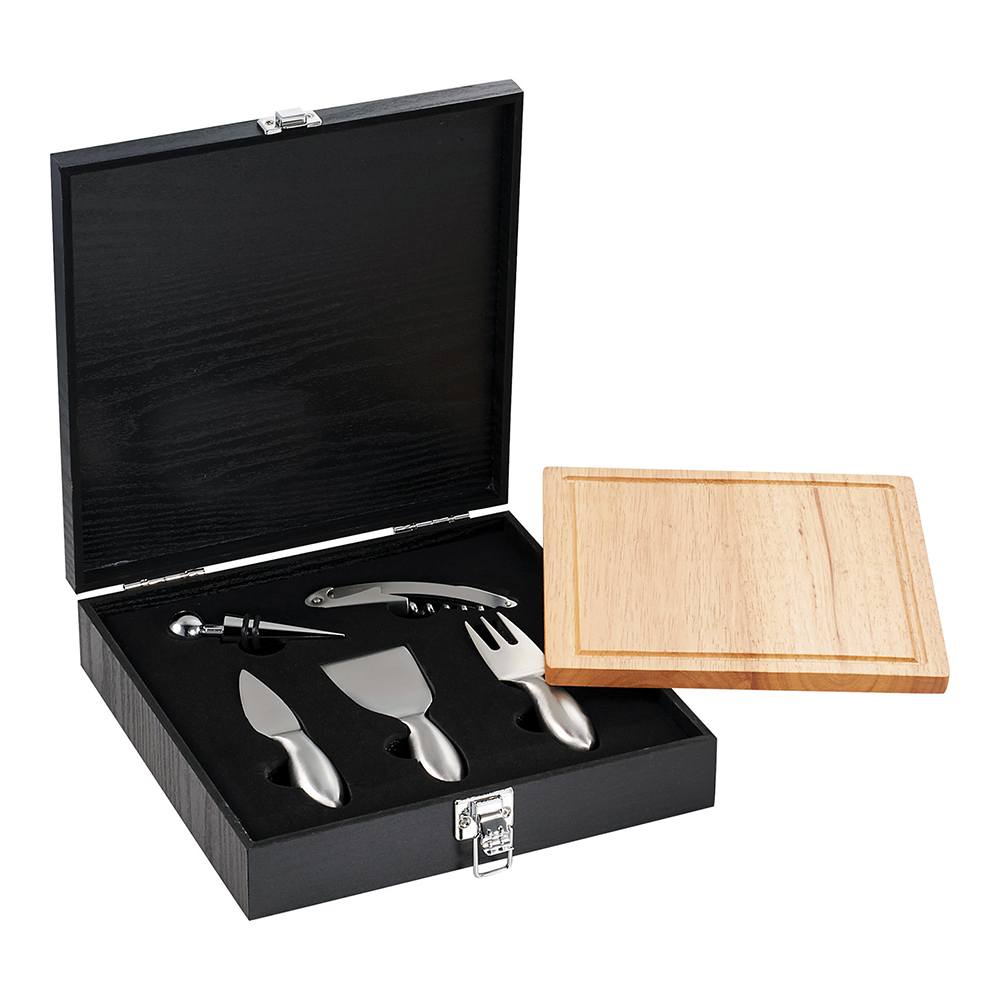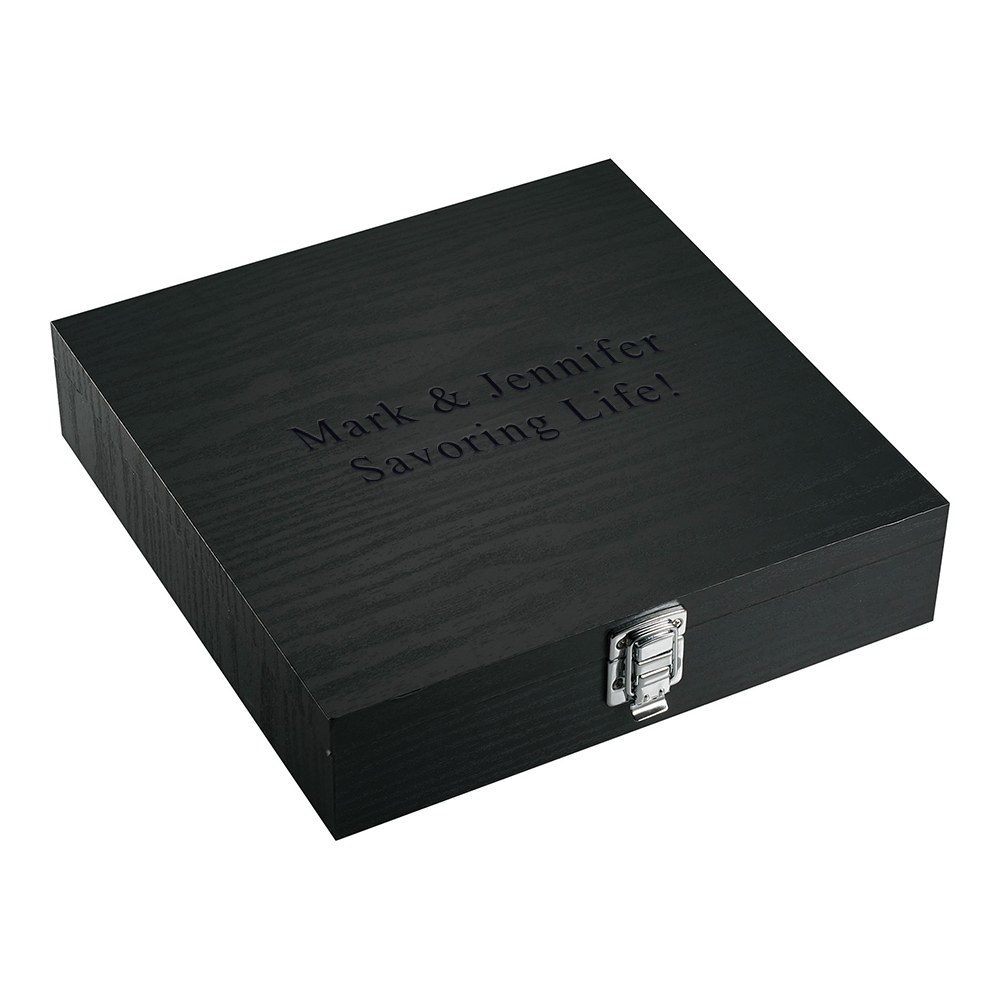 Click here to get your hands on this wine and cheese set.
5.) Personalized Wooden Spa Set
Or, do the couple in question enjoy going on spa days together? If so, treat them to a romantic spa set so they can enjoy a luxurious time in the comfort of their own home.
If you're considering buying a spa set, make sure it includes the following items:
A high-quality nail brush
A sisal sponge
A pumice stone
A loofah
We love all the gorgeous goodies in the set below and that they come in a natural wooden box, wrapped in twine (for easy carrying). This makes it the perfect item to display in a bathroom- ideal for adding a touch of elegance!
Plus, you can personalize this gift with a customized message, the date they got engaged, or their initials, etc.- whatever, you feel they'd like the most!
To purchase this set click here!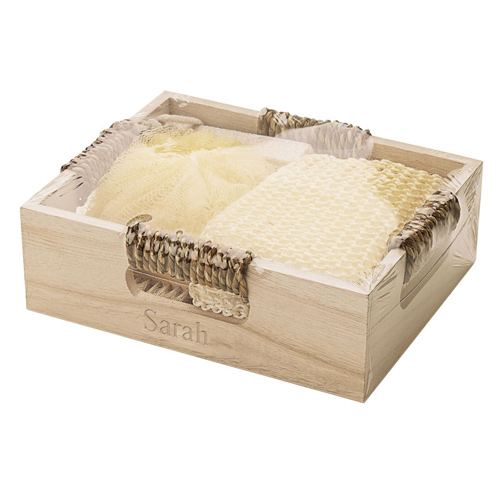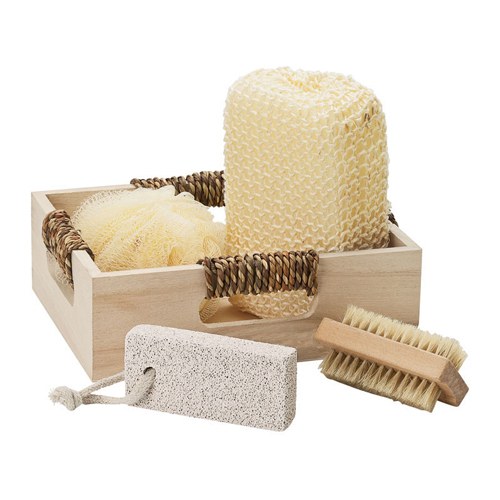 6.) His & Her Salt & Pepper Shakers
The best way to describe this gift is both clever and gorgeous. These "his and hers" salt and pepper shakers are incredibly elegant. They lovingly interlock with one another to create both a beautiful and practical present.
For more info on these, click here.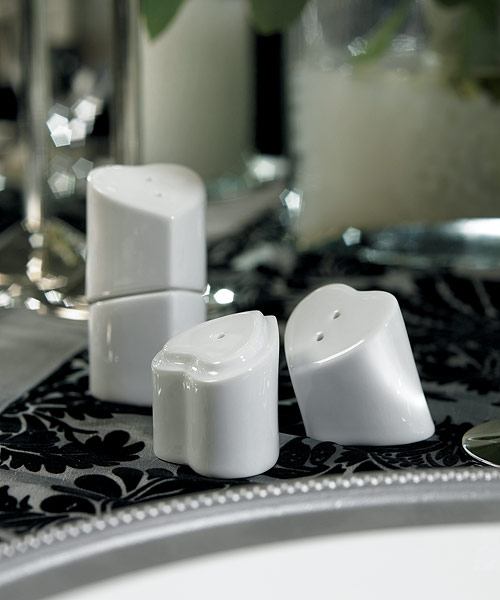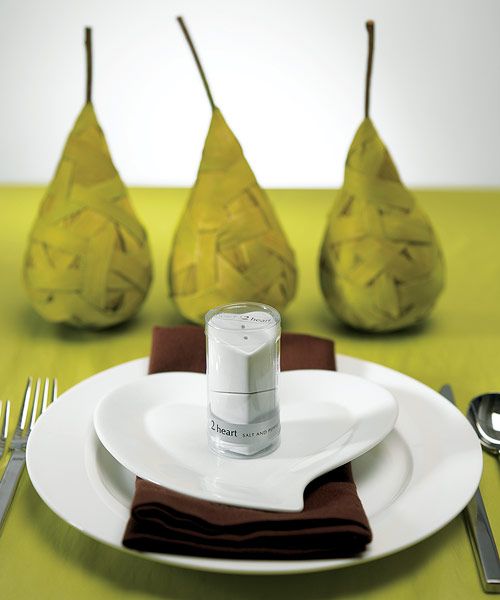 7.)  Engraved Silver Chopsticks Set
A cozy night in with a glass of wine and a Chinese takeaway just got a whole lot better! If the couple in question, enjoys Chinese food then engraved chopsticks would be the perfect gift for them.
Plus, they're not likely to already have a pair- so there are no worries about doubling up!
In the set pictured below, you can personalize them with your own special message to the happy couple. The perfect way to express your congratulations and to wish them well as they start to plan their upcoming nuptials!
Click here if you'd like a set!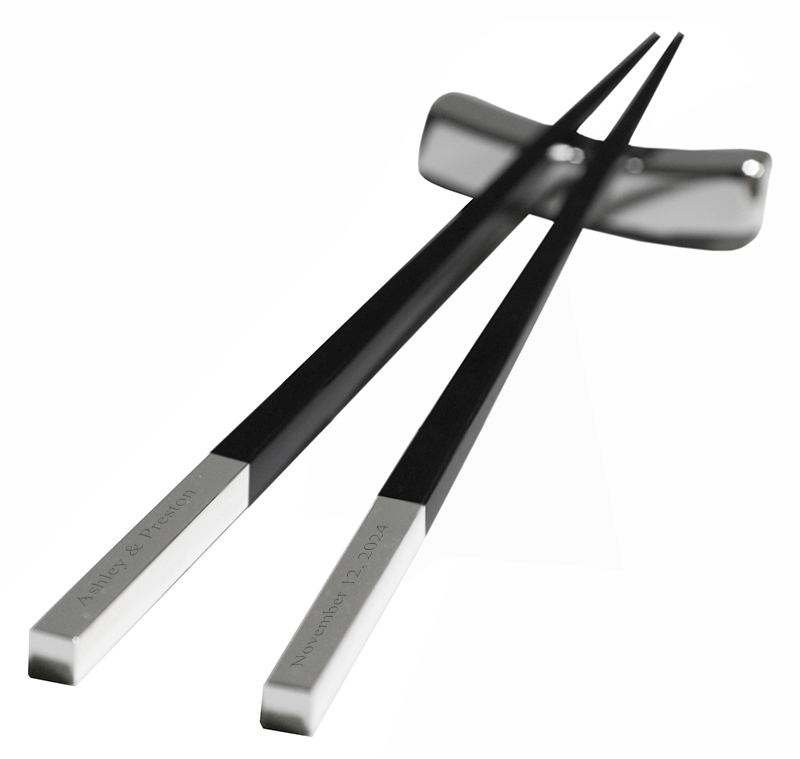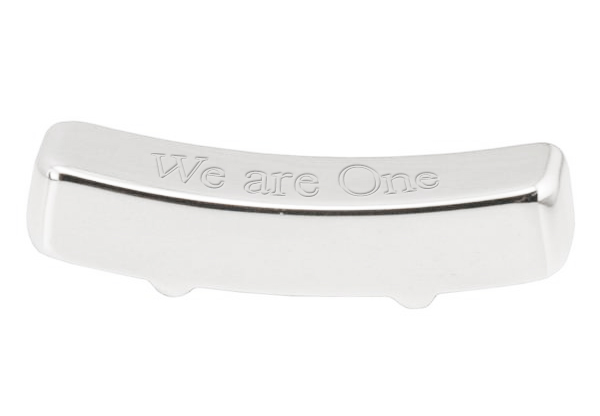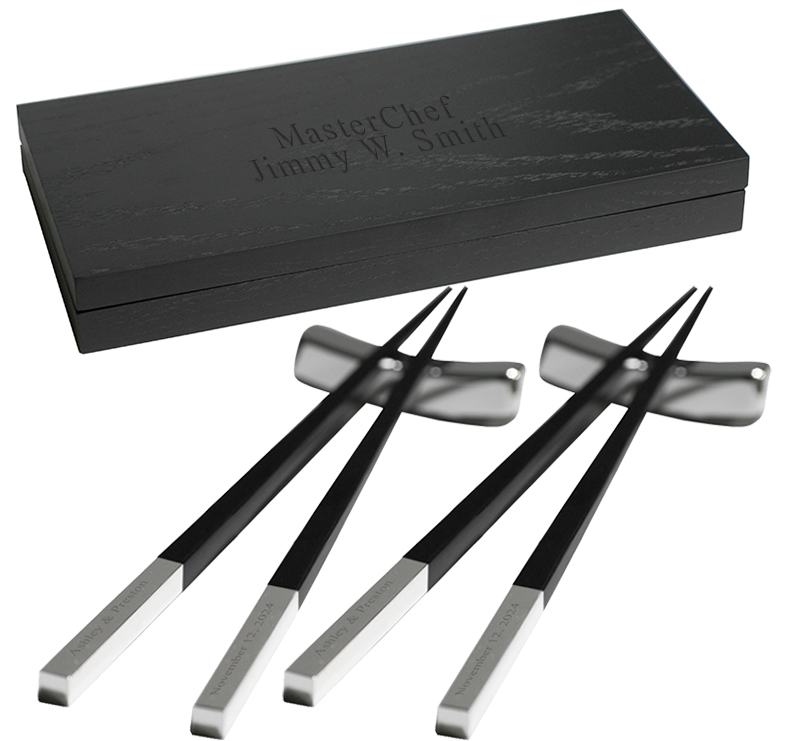 Did you like these Personalised Engagement Gifts?
If this article's fuelled you with inspiration be sure to check out both HansonEllis' and Modern Map Art's entire gift range (all of the products in this article have been selected from there!).
P.S Also, if you loved this feature, we're pretty sure you'll like this post we published last week; 8 Unique Best Man Gifts That'll Put a Smile on His Face. Enjoy!
P.P.S, Please feel free to let us know in the comments which of these engagement gifts you liked the most; we'd love to hear from you!
Rosie Greaves- Freelance writer, and wedding and relationships expert.
*Please note, our affiliate links are used throughout this post. However, we only feature brands with whom we have a good working relationship with, and can provide excellent quality products. Happy planning!