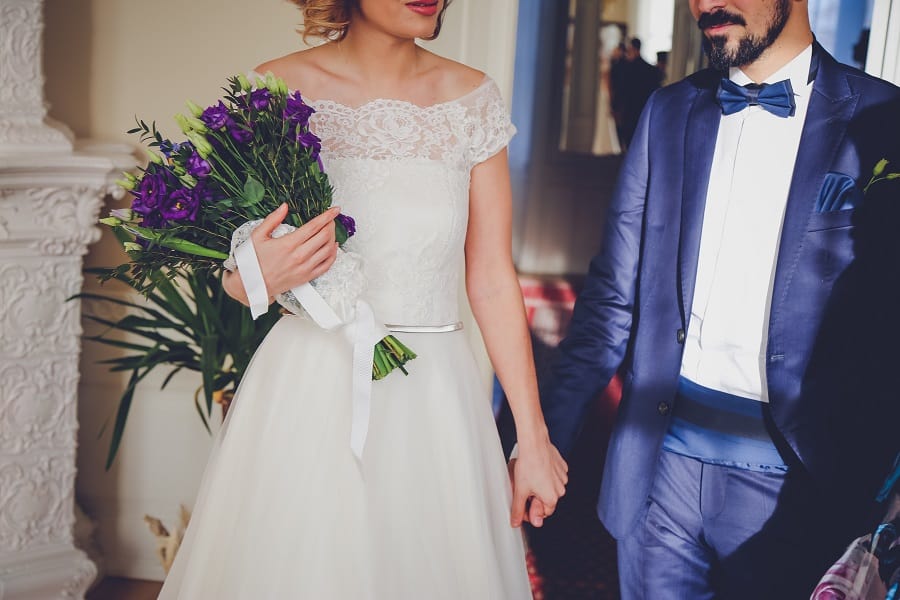 It's your wedding day! There is so much excitement in the air, you and your bridesmaids are popping bubbly and enjoying! And you deserve it!
You have spent soooo many months working to get that day beautiful and you have arrived.  Everything is in order- from the caterer to the floral arrangements, to the rentals and your photo booth, of course! You have nothing to worry about! Right?!
Well technically, yeah.  It is your big day and at this point, just sit back and enjoy, no matter what the day brings.  But there are a few things you can do to help make the day run even just a little bit smoother.
For example, if you hire a day of coordinator, she will more than likely come with an emergency kit (when you are hiring, make sure this is included in the package!).  If she does not, ask her to bring one with the items you request.
It will save your day as you work to get things done and realize you are about to walk into the reception hall and your hair is falling out.  Emergency kit to the rescue! She will pull out some bobby pins and set you back up.
Or how about if your dress accidentally gets a little stained? Tide to go! Or maybe even some chalk and baby powder to mask the color difference.  It is amazing what these little things can do!
Now, if you do not have the means to hire one (or you are reading this the day before your wedding and it is too late to find one!), do not panic! You can prepare your own emergency kit at your local convenience store and have your maid of honor or designated bridesmaid in charge of it all!
The easiest way to do this is by taking a backpack and using it solely for your emergency kit.  Now rather than having everything tossed around in there, have little baggies where you separate items by use or at least just in small quantities to keep track of things. A lot of little things can get lost in there.
Alright! Let's break down the list and get your emergency kit ready to go!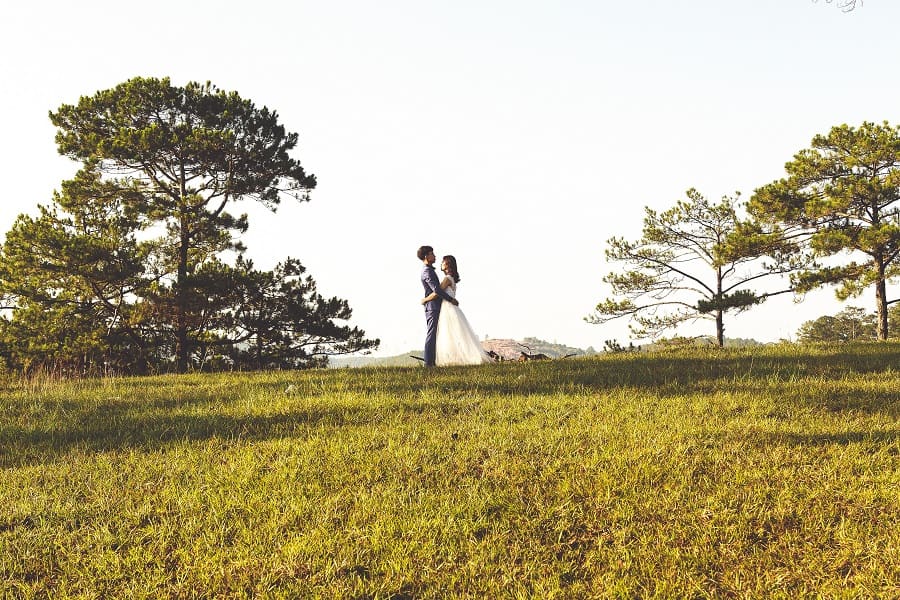 First off, absolutely most important:
Wedding Day Itinerary
Names and numbers of all vendors
And copy of all contracts and emails with vendors
You really want to keep these on hand because if your cake guy never showed up, you have a contract, with an agreed time, and a phone number where you (or your designated emergency kit person) can call and ask what is going on.  Hopefully, it doesn't have to happen, but if it does, you are prepared!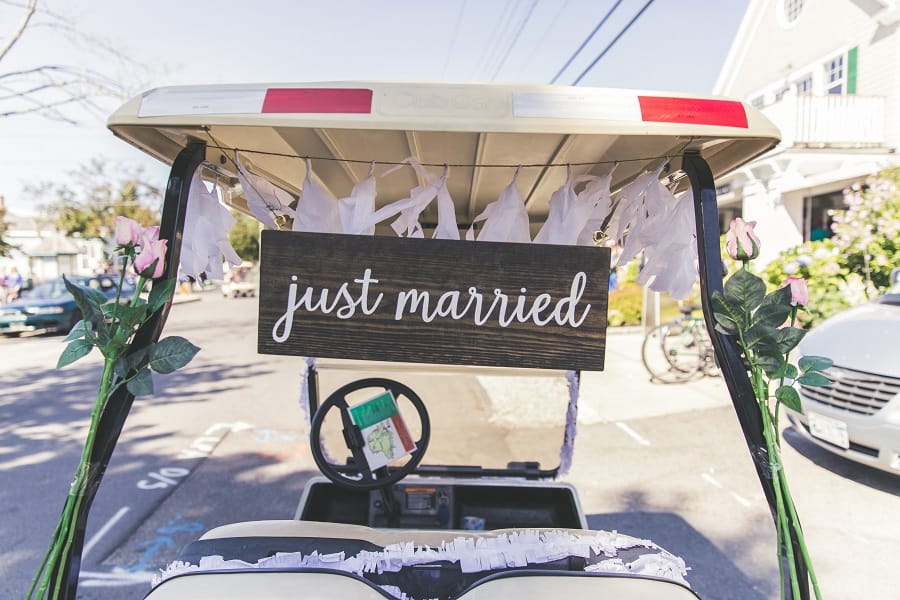 Now on to the longer list of things that are not as vital, but could play a huge part in saving your day:
Tissues and/or wet wipes
False lash glue (if you are using false lashes)
Hairspray / Flat Iron / Hairbrush / Bobby Pins / hair ties / nail file / nail polish remover / nail polish
Makeup remover / powder / blush / lip gloss
Matches / Lighter
Stain remover pen / white chalk / baby powder
Playlist in case of DJ emergency
Scissors / ribbon / double sided tape / wire for tying decorations
Safety pins / travel sewing kit
Phone charger / camera charger / power bank phone charger
Any special meds / diarrhea and upset stomach meds / bandaids / antiseptic lotion
Breath mints / eye drops / tums / aspirin / sun block / insect repellant / first aid kit
Toothbrush / mouthwash / deodorant / perfume / lotion / tweezers / panty liners / cotton swabs
Hair iron / curling iron / steamer / lint roller
Light snacks / bottled water / copy of your vows /
Flat shoes / nude stockings / spare underwear / jewelry / heel protectors for grass / shoe pads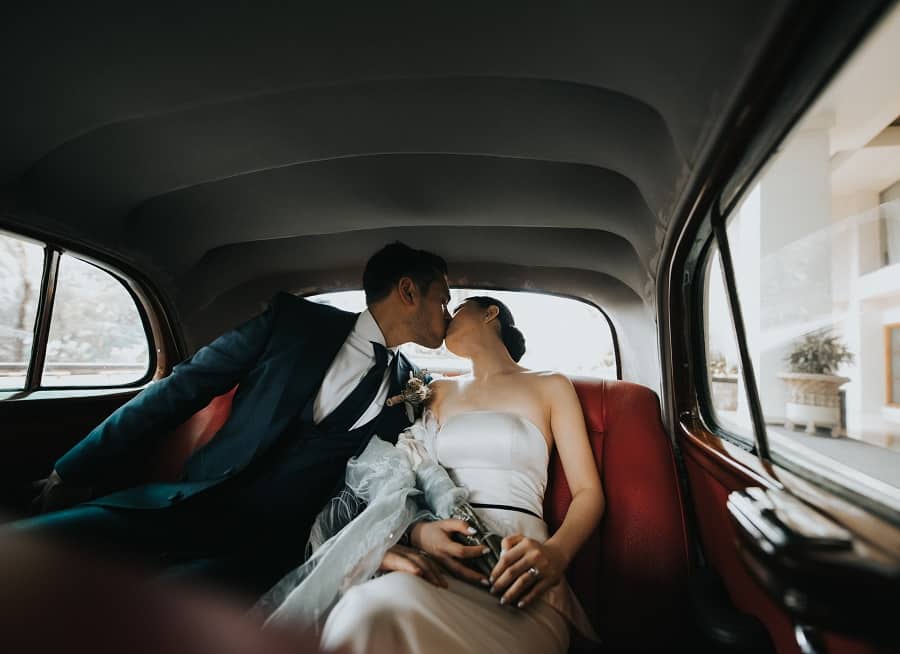 This list can be as short or long as you want.  I could go on for ages, but by then, you might as well pack up your whole house and bring it along! Haha
Don't get caught up in all the little things.  Bring everything that you think you could need and leave the rest (for example, if you are not wearing nude stockings in the first place, there's no need to bring another pair).
Be logical and do not go crazy.  Sure it is a lot going on, but remember there is always something you could use and you may not bring.  And if you do not have something you need, don't beat yourself up over it.  This is your wedding day, you will remember all the good and more than likely, laugh about any bad.
I also do not want to be the bearer of bad news but keep in mind that something will go wrong on your wedding day.  Hopefully, you are prepared enough that it is not something major but do not worry about these things.  A mic that doesn't work, a song that doesn't start on time, no wifi for the photo booth… don't worry one bit! These things can all be resolved!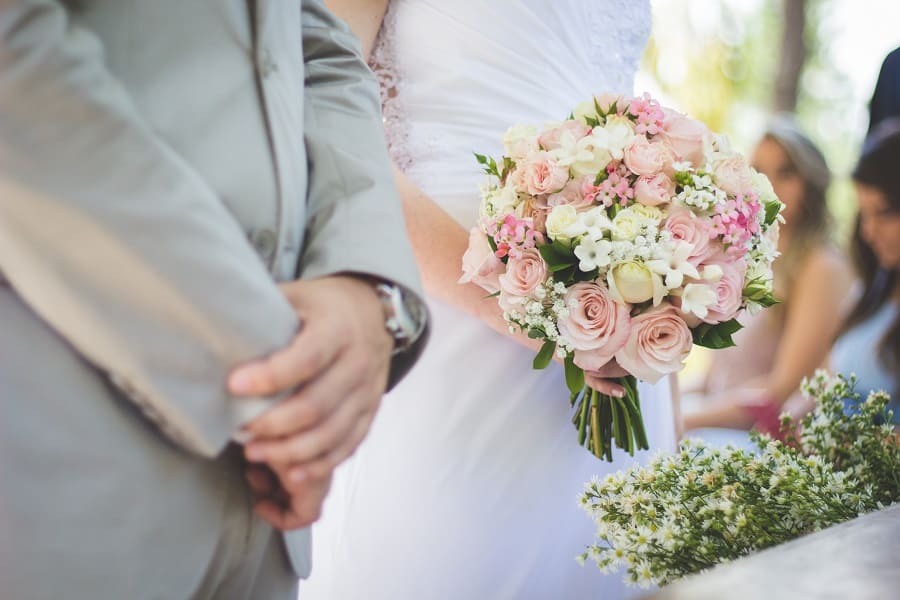 If you are too worried about what could go wrong, you can do one of two things.  Firstly, create a really detailed list of everything that is supposed to happen on your big day.  And make sure you have a backup for everything.  Give this list to someone you trust and let them take charge.
Secondly, you can hire a day of wedding coordinator.  They are TOTALLY worth the price! They have tons of experience, bring lots of smarts and will divert so many problems you will not even find out about! And it allows your mom, Maid of Honor, or any otherwise designated person in charge, to enjoy the day!
If you need help selecting a day of coordinator, feel free to message us, or check out our vendor directory! We have lots of good ones there!