This is a sponsored post written by Anolon Cookware and Cake and Lace Blog.  All reviews and opinions are our own.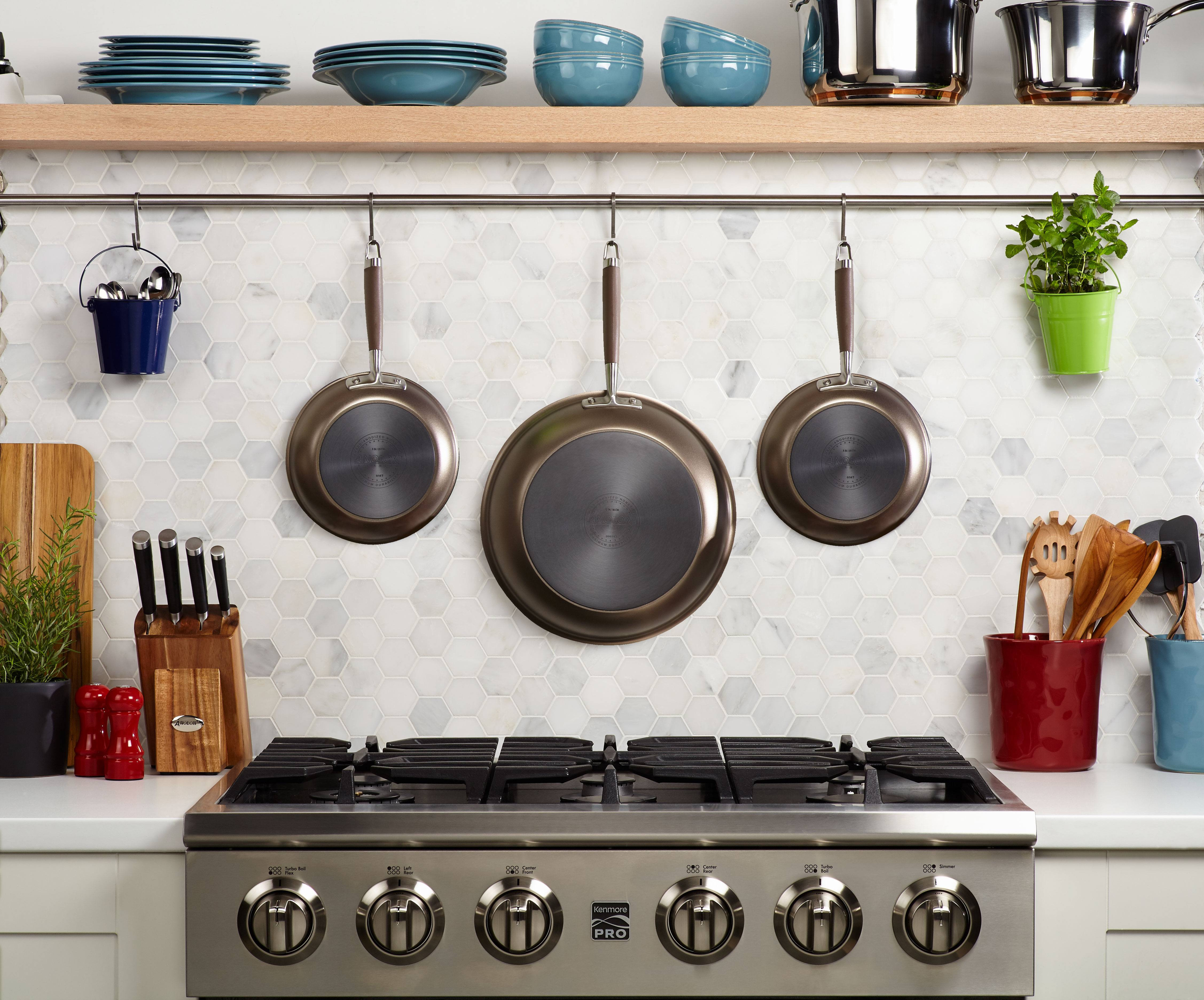 Any couple on the road to marriage is thinking of so many things at once.  Where to live, what to wear on the big day, who to invite and on and on the list goes! Add to that registering for your shower or wedding and you've got a lot to pay attention to.  Suddenly you have to research which is the best coffee pot, who makes the best toaster and what colors you want in your bathroom.  Let us help you with a major decision.
Anolon Cookware makes premium crafted cookware, bakeware, kitchen tools and accessories to help make your bridal registry process fun and exciting! Here's a short video that will show you why Anolon is the best choice for a lifetime of memorable cooking:
With all the cookware out there, you may be asking, "why Anolon?".  Well, first of all, their products are absolutely beautiful.  They are statement pieces for your kitchen with premium kitchen tools, accessories and more! All the products are top notch quality.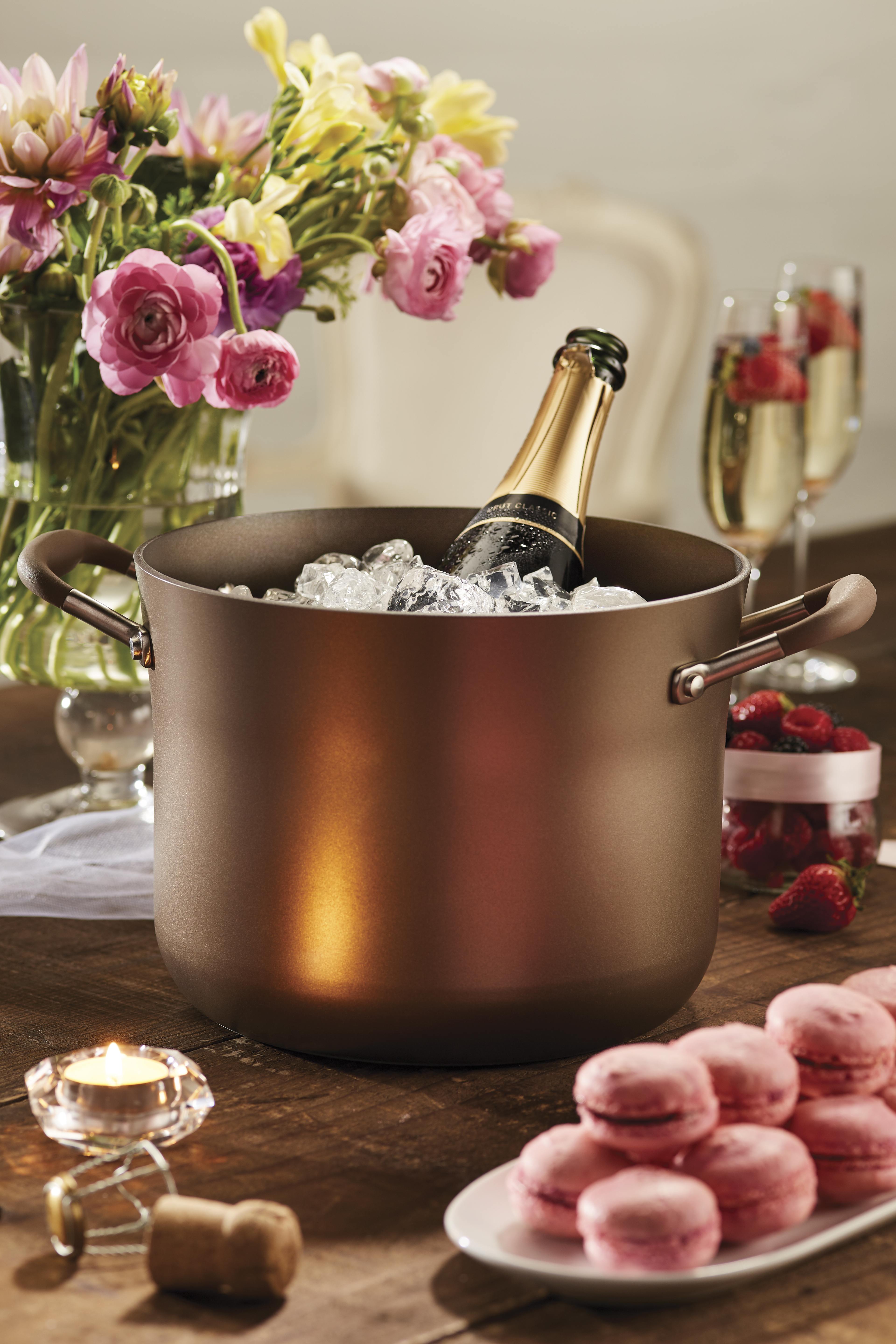 The Advanced Umber cookware collection, for example, is simply gorgeous with it's bronze-on-bronze color, and flared tulip-shaped profiles.  There is really nothing else like it on the market.  Both the interior and exterior are nonstick and metal-utensil safe which makes it a lifesaver when it's time to clean up.  All the cookware is safe to 400 degrees F and has SureGrip™ handles for your convenience and control. It also includes a lifetime warranty, so you have protection!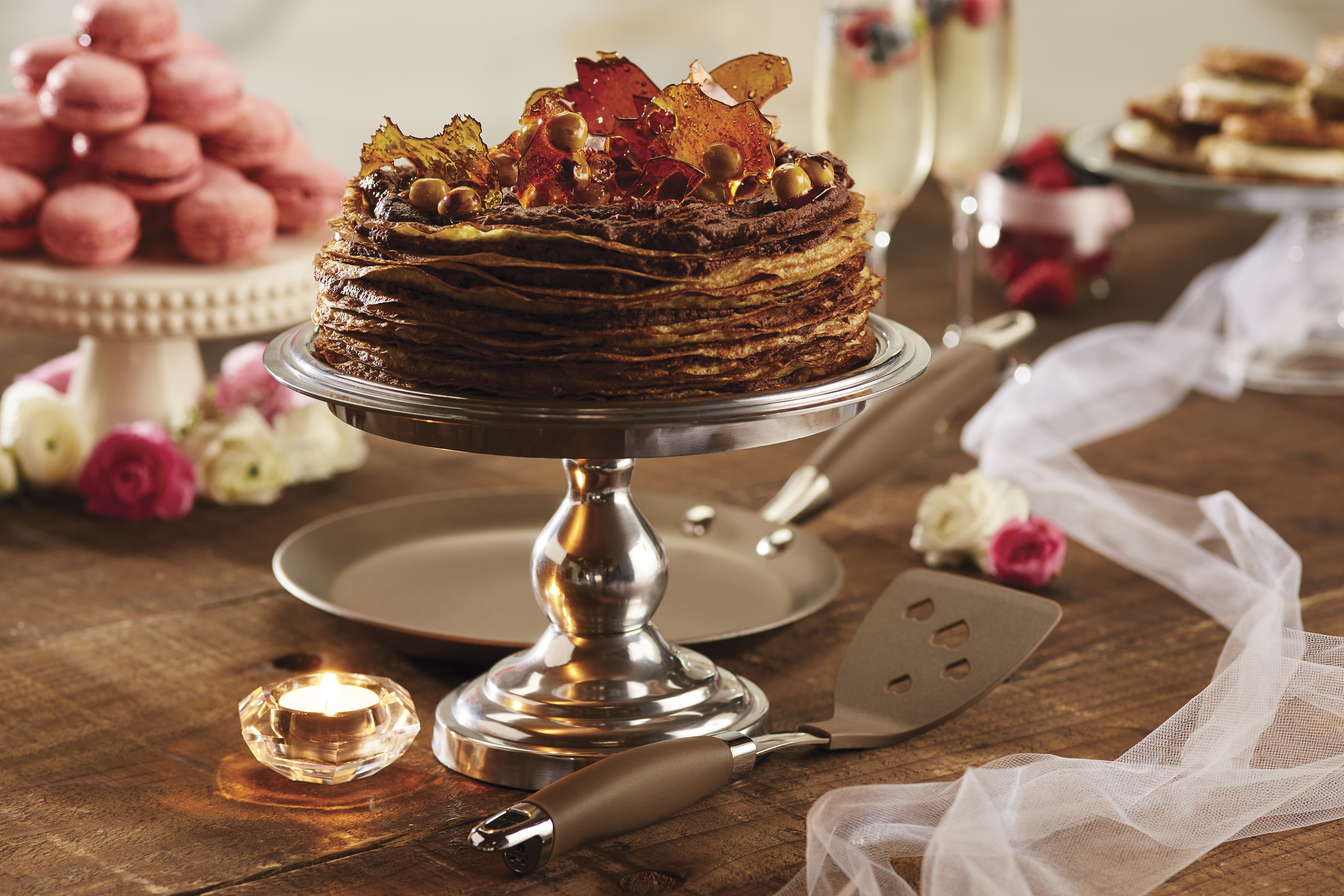 The Advanced Bronze Bakeware is an all time favorite! It is designed for the home baker who is looking for superior performance and quality in their bakeware.  All surfaces are nonstick which makes baking cookies, brownies, cakes and more a breeze!  The Bakeware is dishwasher safe and does not warp! Also featuring the SureGrip™ handles and oven safe up to 450 degrees F, this is the bakeware of your dreams!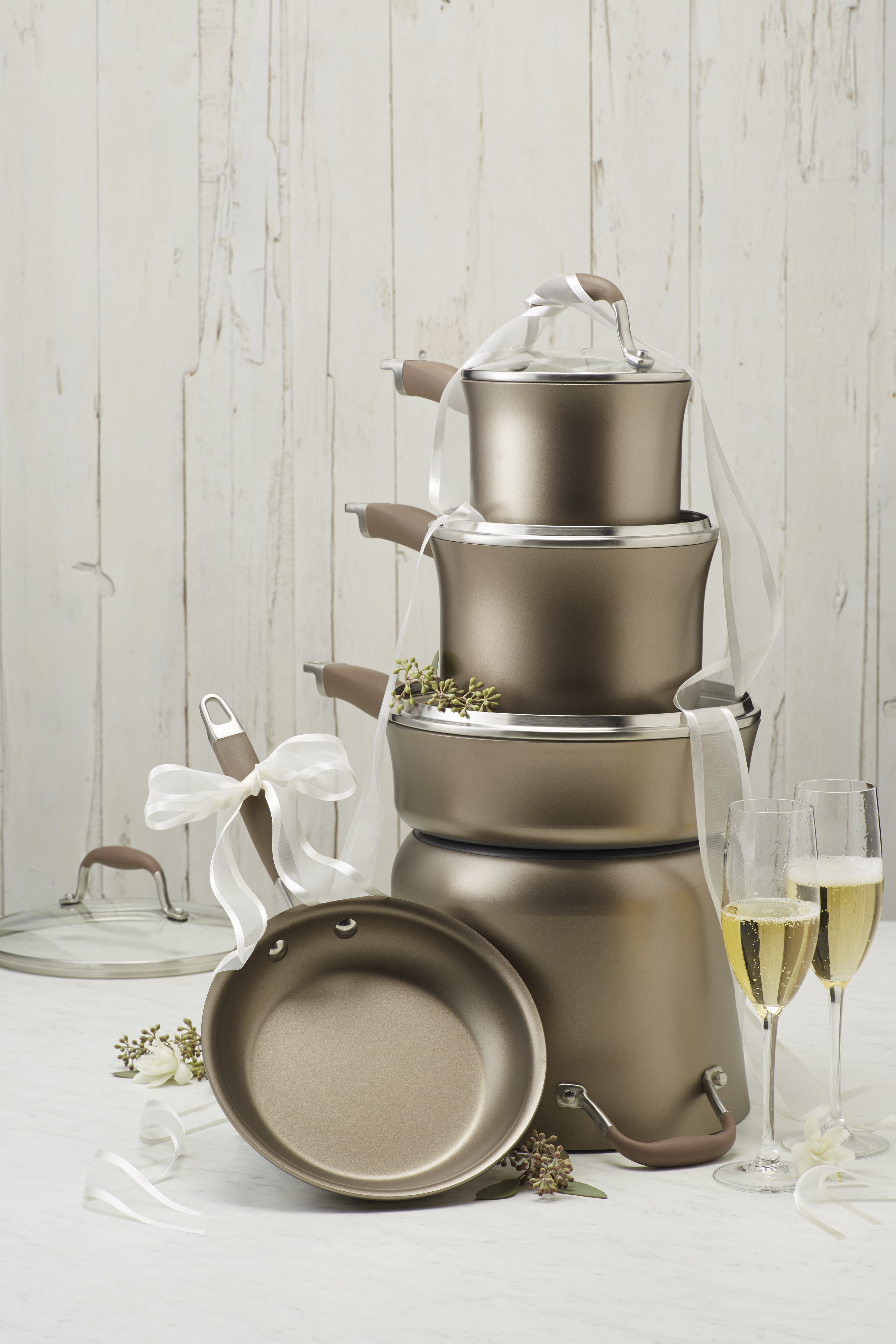 This is just scratching the surface of what Anolon brings to the table.  They also have a wide range of hard-anodized, stainless steel, copper based, performance clad, and stoneware products to choose from.  Anolon also makes top of the line quality cutlery and a large array of items that offer a convenient and practical collection of cooking products.  You will be glad you have had these for years to come.
Register for Anolon Cookware at Bed Bath & Beyond here!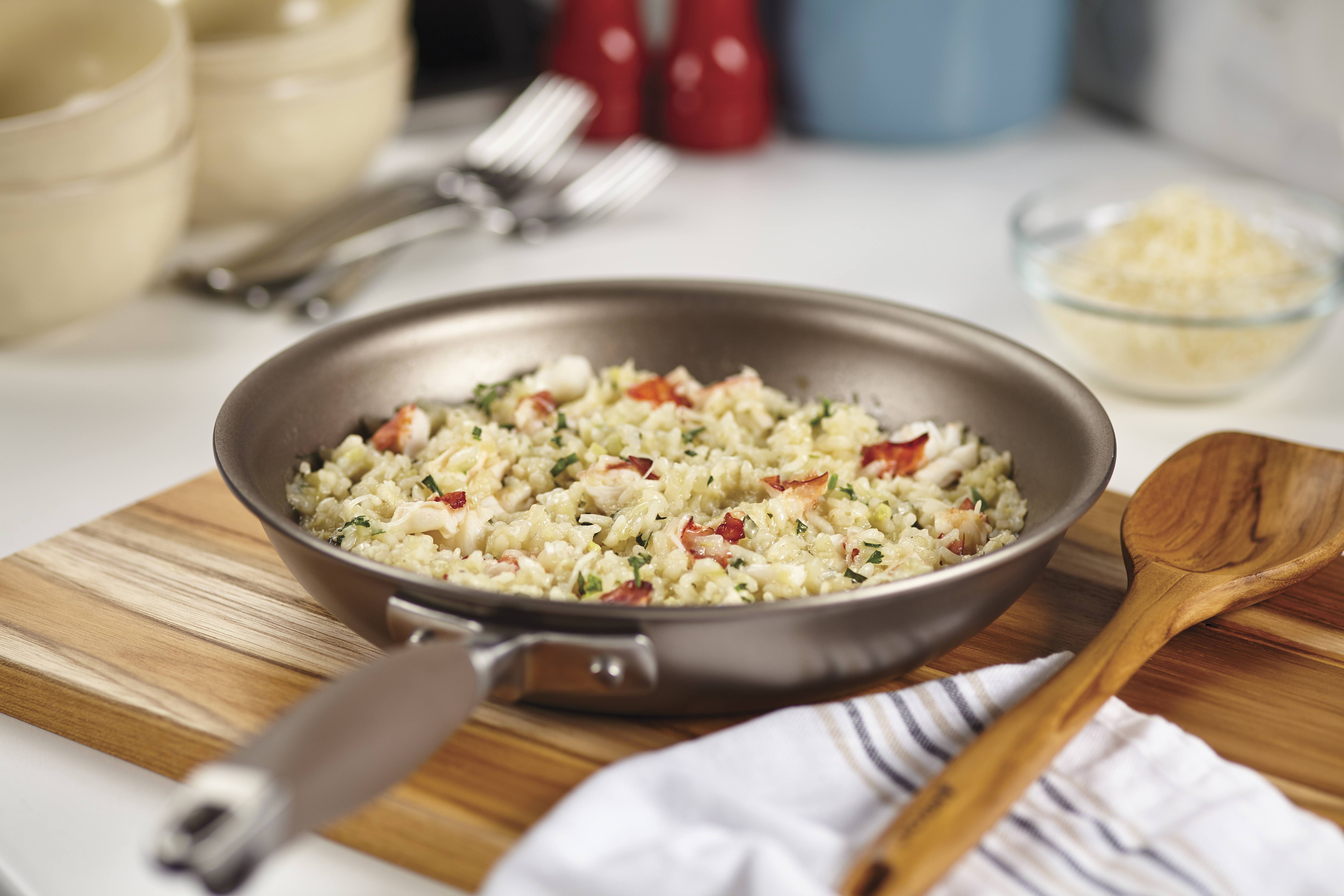 You will be glad you did this when you are able to express yourself in the kitchen with quality cookware that is sure to impress.  Families love memorable meals- let Anolon help you do this!