It started with two childhood sweethearts attending school in Wyoming.
One day he was out for a run. Typical day. Typical routine. Until he ran around the corner and there was a girl happily waving at him. He awkwardly waved back and went on his way.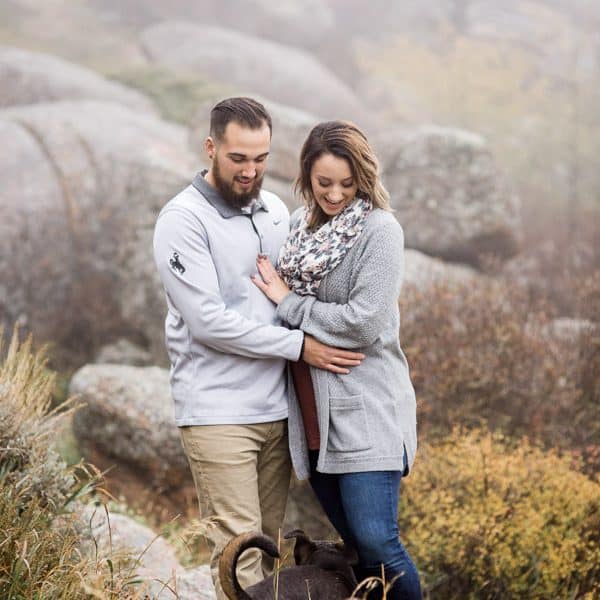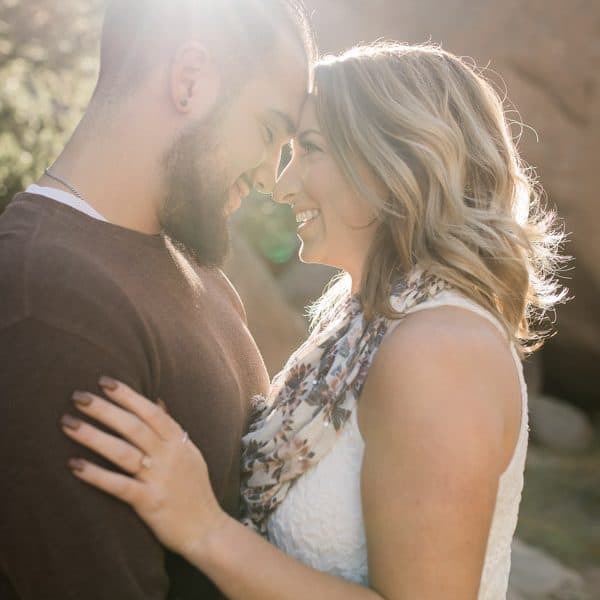 Assuming she's mistaken him for his brother, Jayden didn't give it much thought. That was until he saw the mystery girl again while out on the town.
Seeing her once was just life. Twice, maybe a coincidence but three times… that must be fate. And as luck would have it, Jayden and his brother went for a study session at the school library and there she was.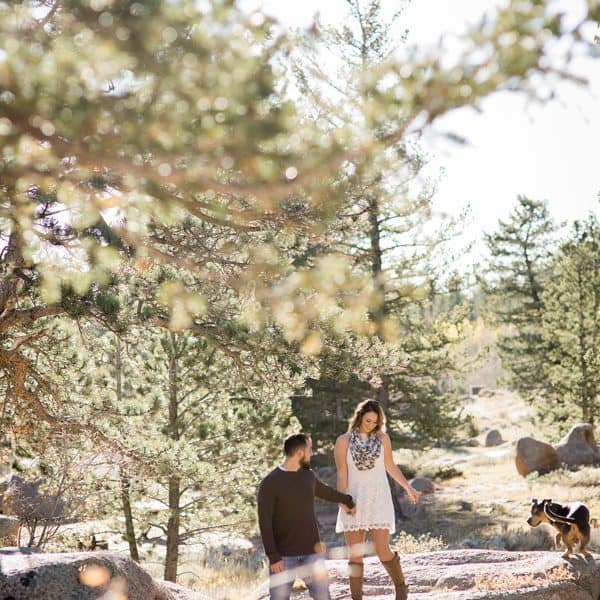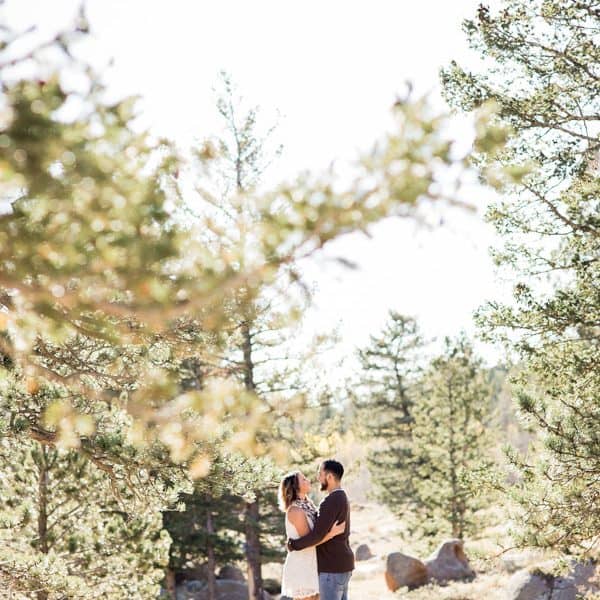 His brother recognized Liz from one of his classes and took the initiative to introduce the pair. The two hit off, and soon after went on a date. Now, the rest is history.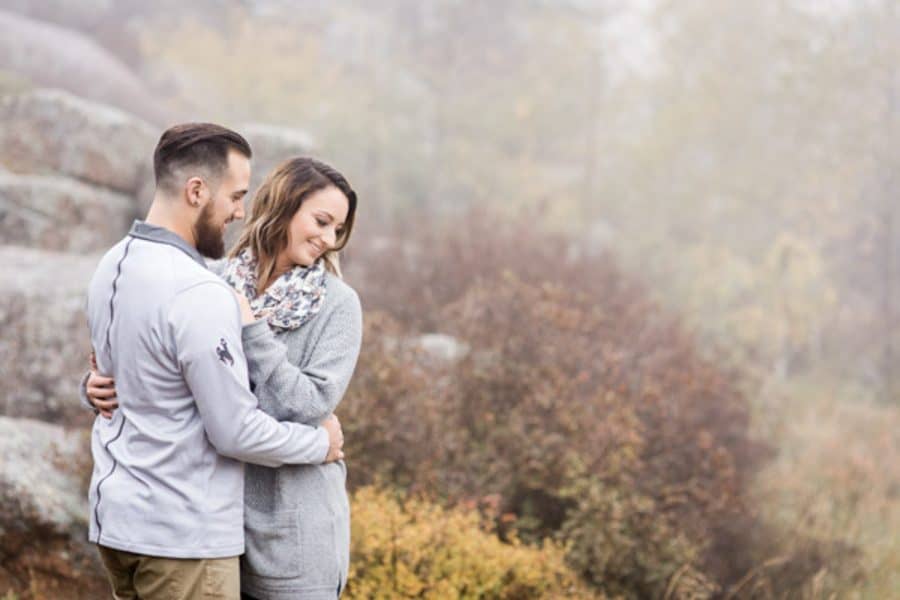 Two short years later on a routine visit to Jayden's hometown in Montana, Jayden suggested taking a quick trip to Hyalite Lake. Thinking nothing of it, Liz agreed.
The next thing she knows, they're hiking around the lake and enjoying views of sky-high pines and crashing waterfalls. As Liz turned around, Jayden was down on one knee. There Jayden asked Liz to be his wife, and she said yes!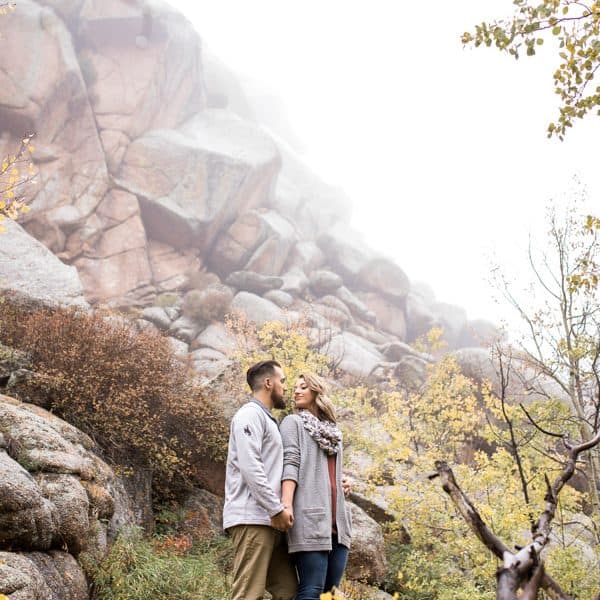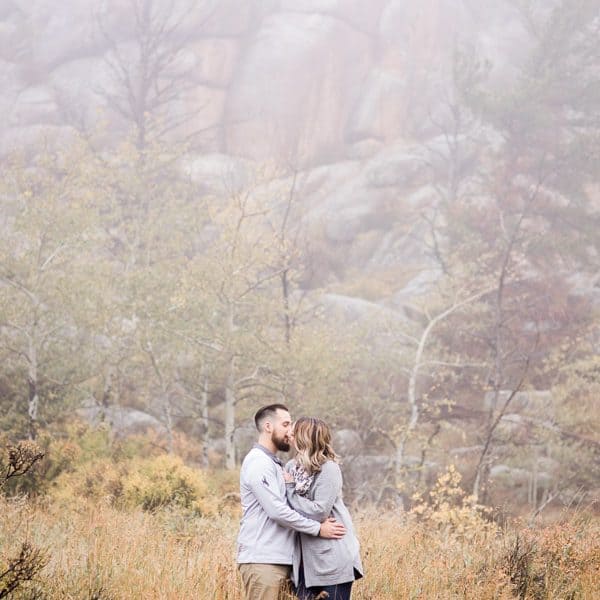 Their hearts are so full of love for one another, so naturally, they were eager to announce the exciting news to their family.
Liz & Jayden's engagement came in two parts. One, misty, romantic, and beautiful. Cut short by the cold and dense fall mist.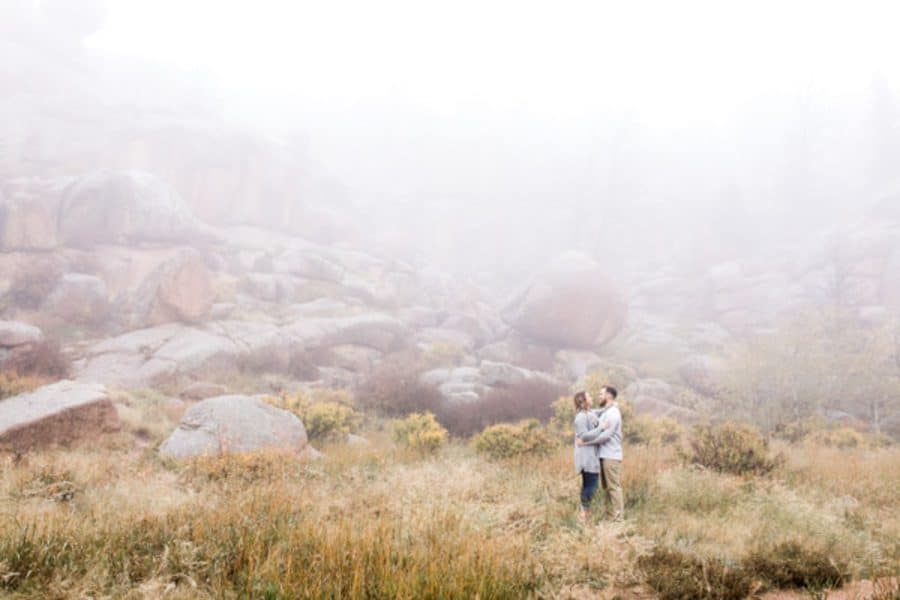 The next, sunny, warm, and fun. Just like the couple. A few minutes with Liz & Jayden and you just know that together they can conquer the world.