Fourth of July is coming soon and nothing better to celebrate with than this wonderful military wedding! Our favorite part about this wedding was that you could tell a little bit of their personality shined bright through all the little details. The sunflower bouquet and florals were an amazing contrast to the white uniform and white wedding dress.
This is an amazing Air Force and Coast Guard wedding! From the time-honored traditions to the ceremonial dress uniforms, there's something so special about a military wedding. Hopefully, you'll get some amazing inspiration from this post.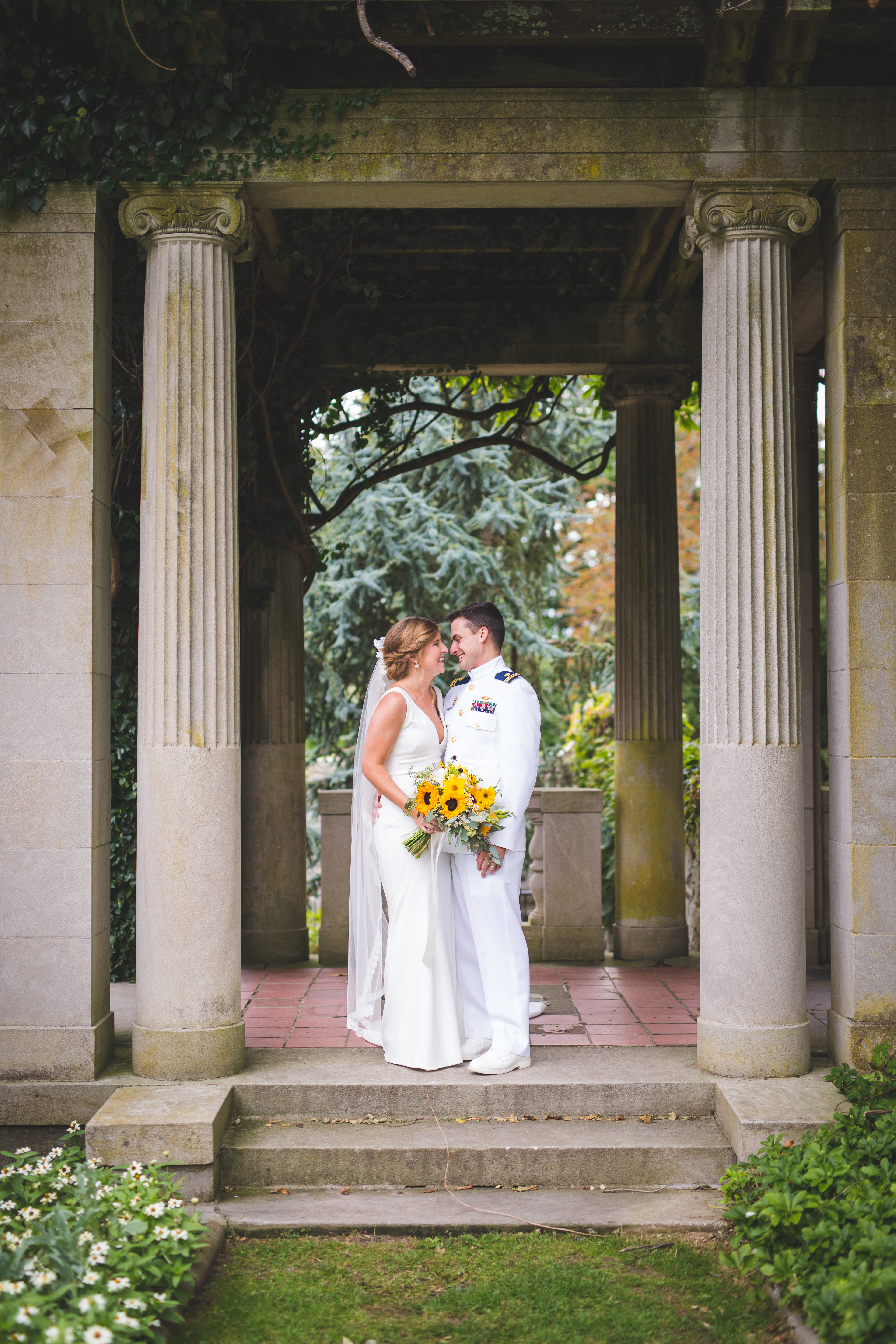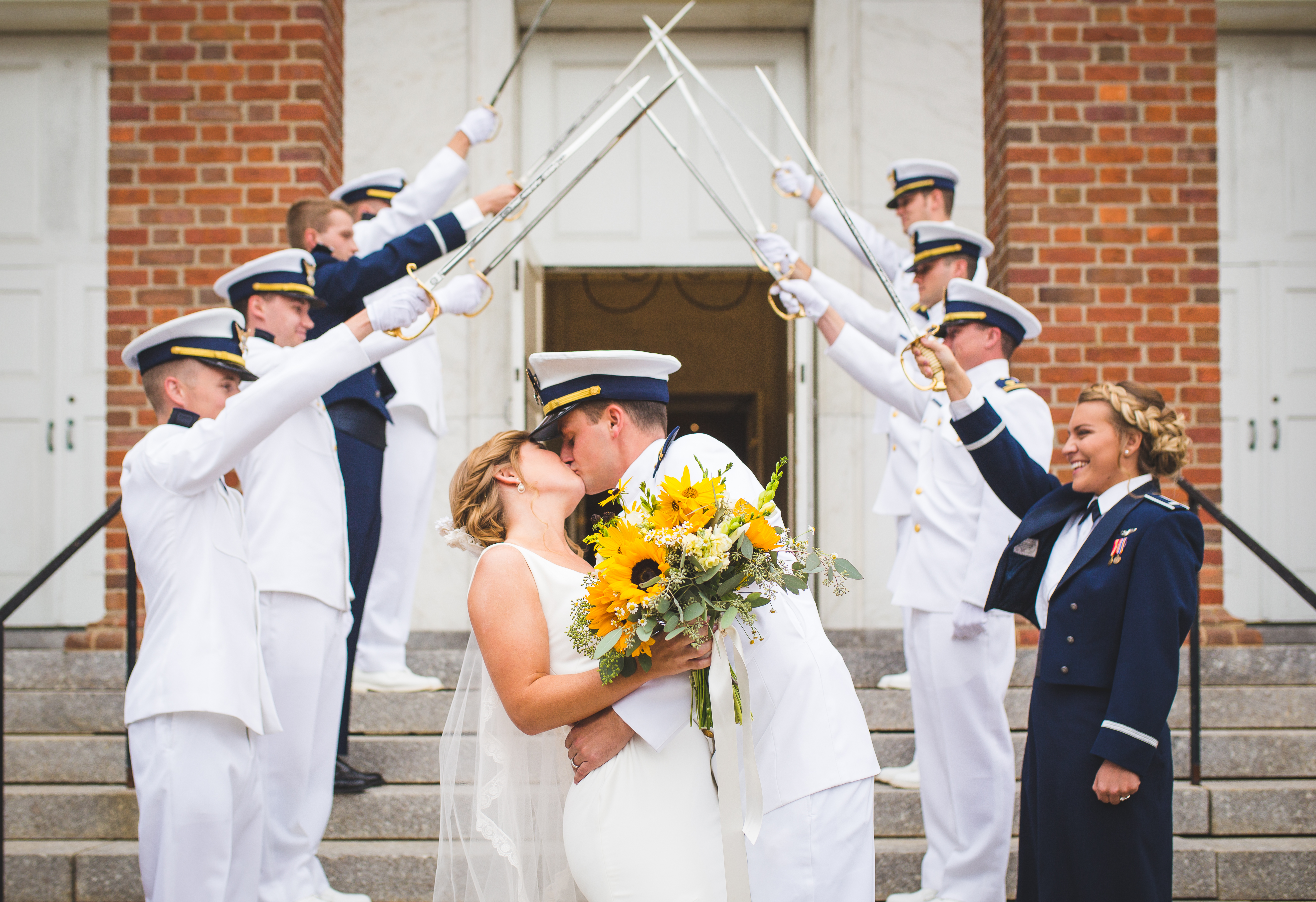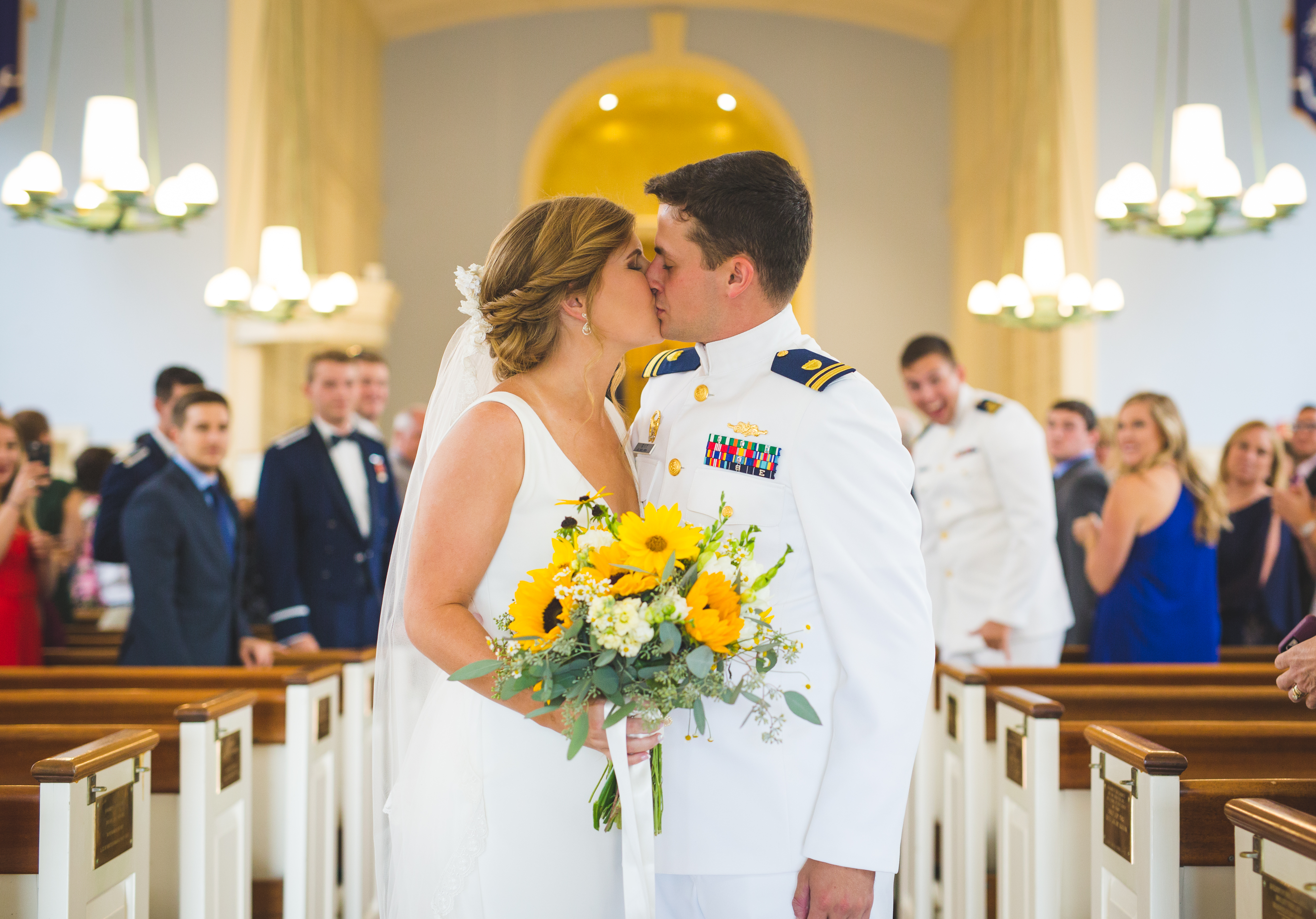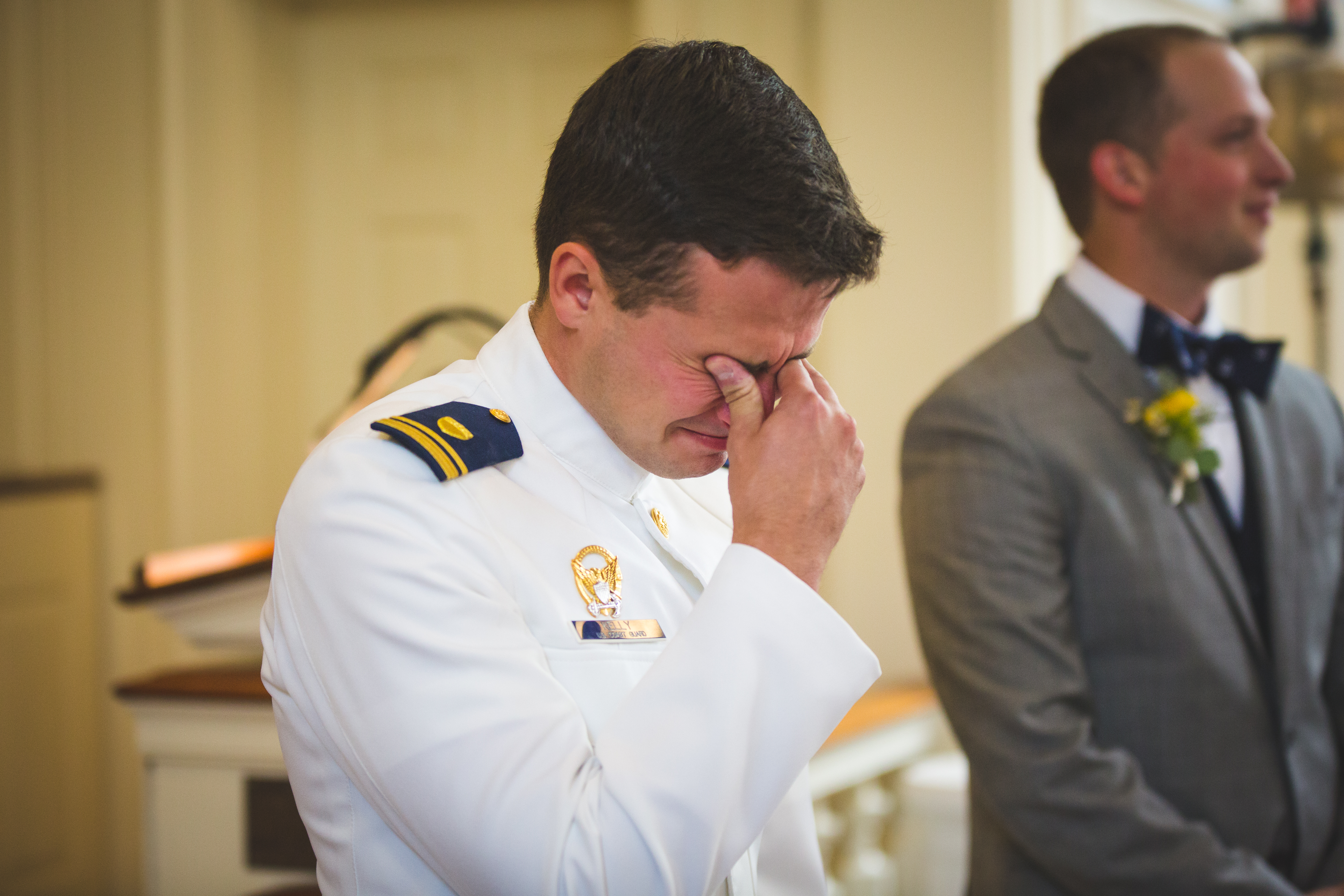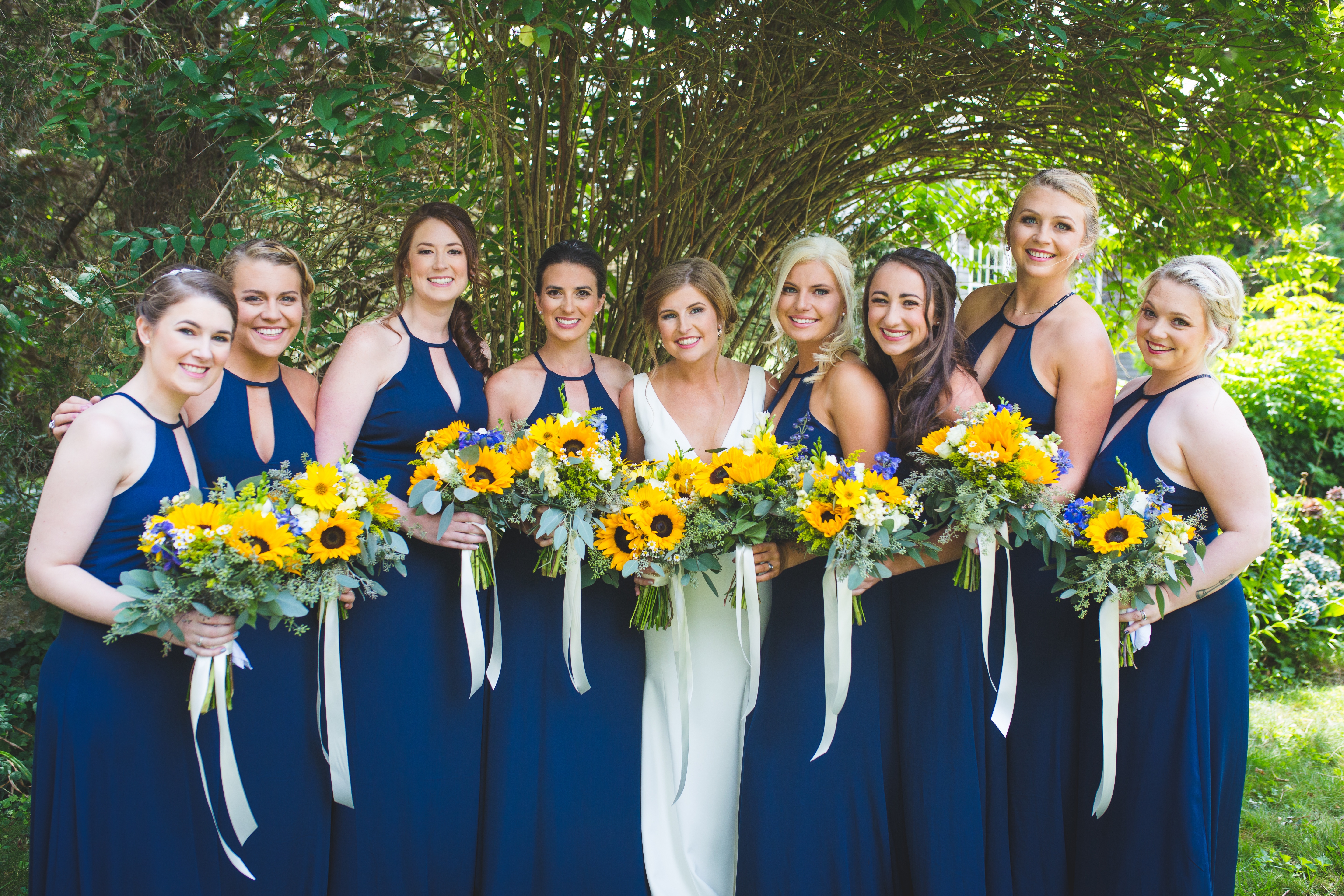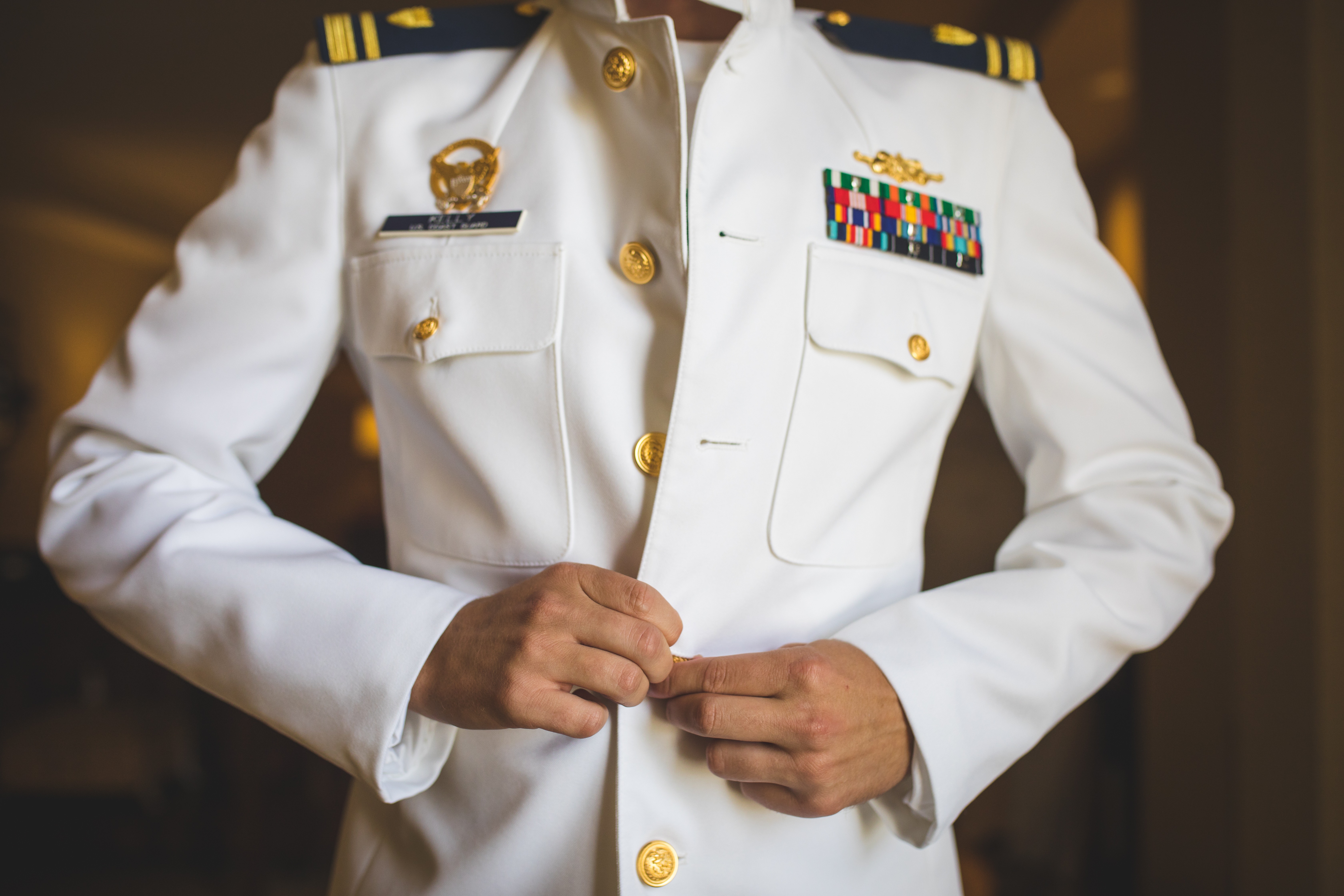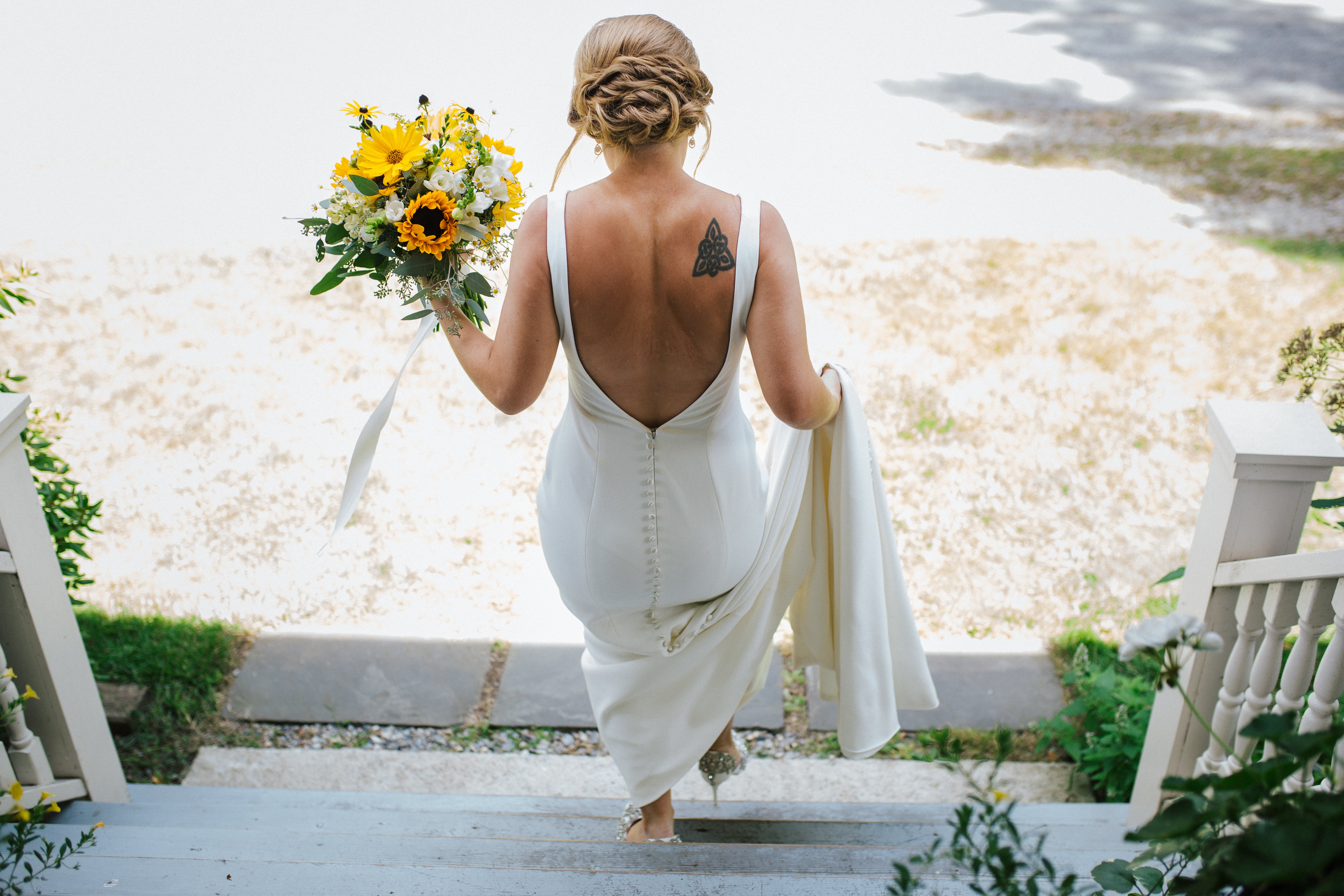 From the wedding planner:
"As a wedding planner, my favorite part of any wedding day is when the couple sees each other for the first time. Most of the time, I see the stress instantly melt away and what's left is the excitement that comes with getting to marry your best friend. Pat had been waiting a long time to see Ellen walk down the aisle towards him (they have been best friends since middle school and a couple since high school), so when they finally did see each other Pat was overcome with emotion. The moment was so touching that I would be surprised if there was a dry eye in the entire church.
Ellen and Pat are both in the military, so their planning experience was a bit different from a lot of other couples. They chose to marry close to their hometown of Stonington, CT, where it all began. In an homage to Pat's parents, their wedding ceremony took place at the Coast Guard Academy Chapel in New London, CT. His parents were married in the same location and Pat and Ellen even replicated some of his parents' wedding photos. Their reception took place at the Eolia Mansion at Harkness Memorial State Park in nearby Waterford, CT. It was a gray day in early September, and the waterfront venue could not have looked more stunning.
Throughout the planning, Ellen and Pat moved several times – at one point she was in Florida while he was in Bahrain. No matter what, it was clear that their love for each other had no boundaries. So many couples lose touch with the reason for their wedding and focus on the minor details, but not Ellen and Pat. The focus of their wedding day was to celebrate their love and commitment with their family and friends, and everything else came second. The amount of joy and love surrounding this couple was incredible. They had friends and family come from all over (some as far as Ireland!) to celebrate with them.
To pay tribute to their respective branches of the military (Ellen is in the Air Force and Pat is in the Coast Guard), their printed materials featured airplanes and anchors. The table numbers were held up by monkey fists (those nautical balls made out of rope) and the ring bearer wore a bow tie with airplanes on it. Ellen and Pat left the chapel through a sword arch made up of eight of their best friends, and they even cut their cake with Pat's sword. Those personal touches made Ellen and Pat's wedding one of the most memorable I have seen in a while."