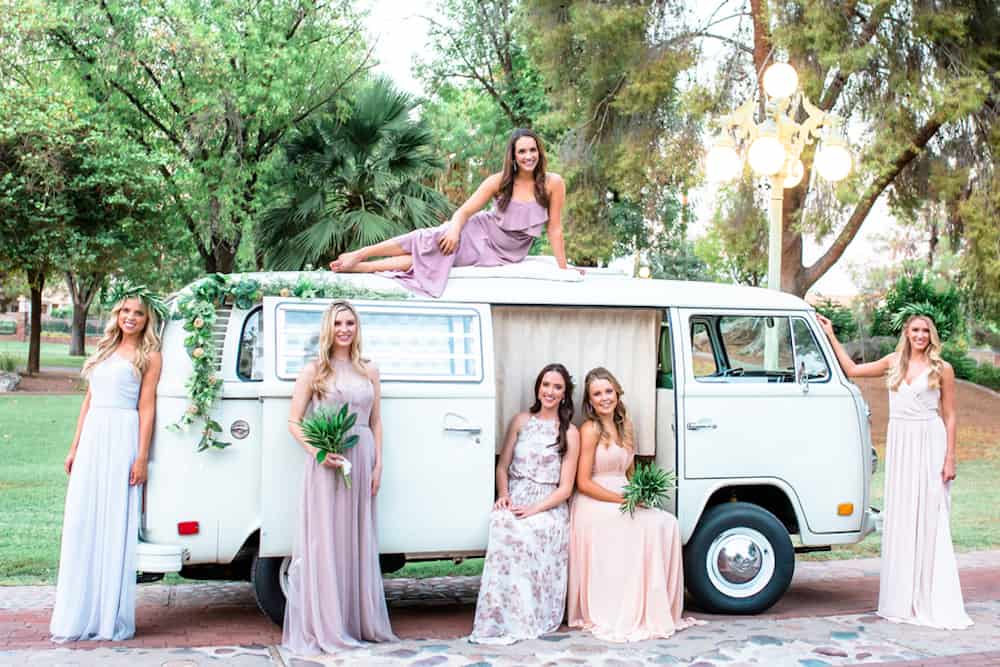 A favorite trend of real brides for 2017 is the oh-so-popular mix and match look. Not only does it add character and a custom look to any wedding, but it's practical; if you have bridesmaids with different frames and builds, it'll be much easier to find the right dress for each of your girls. More importantly, they'll feel comfortable while looking their best. Bella Bridesmaids and Amsale Bridesmaids joined forces to showcase some of their favorite mismatched styles inspired by a soft, romantic color palette. Dress designers Joanna August and Donna Morgan provided a variety of beautiful, modern gowns which were perfectly contrasted by the vintage VW bus, which was altered into a wedding photo booth.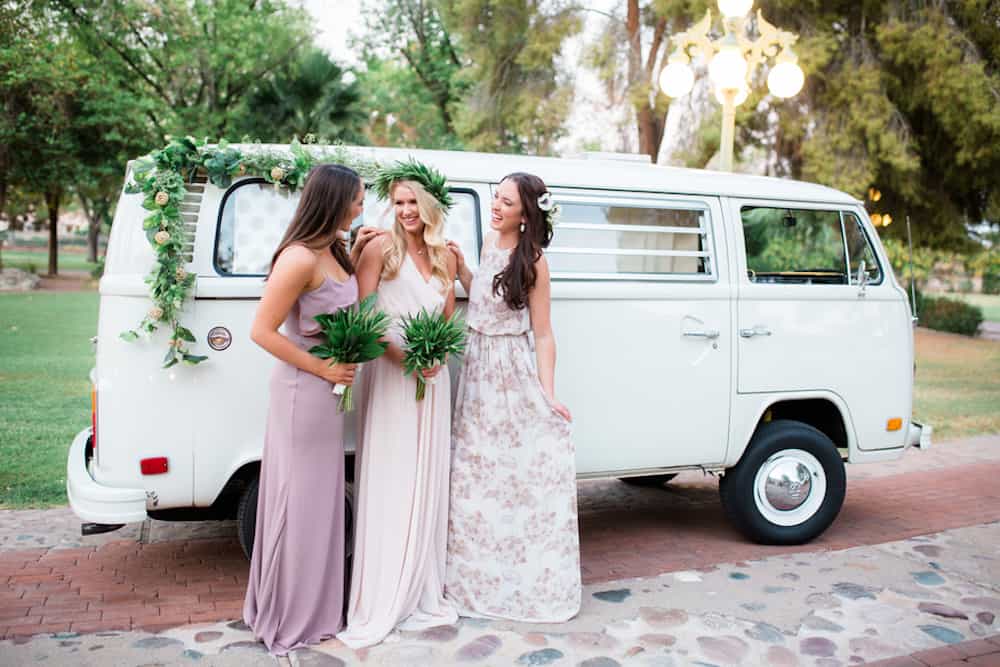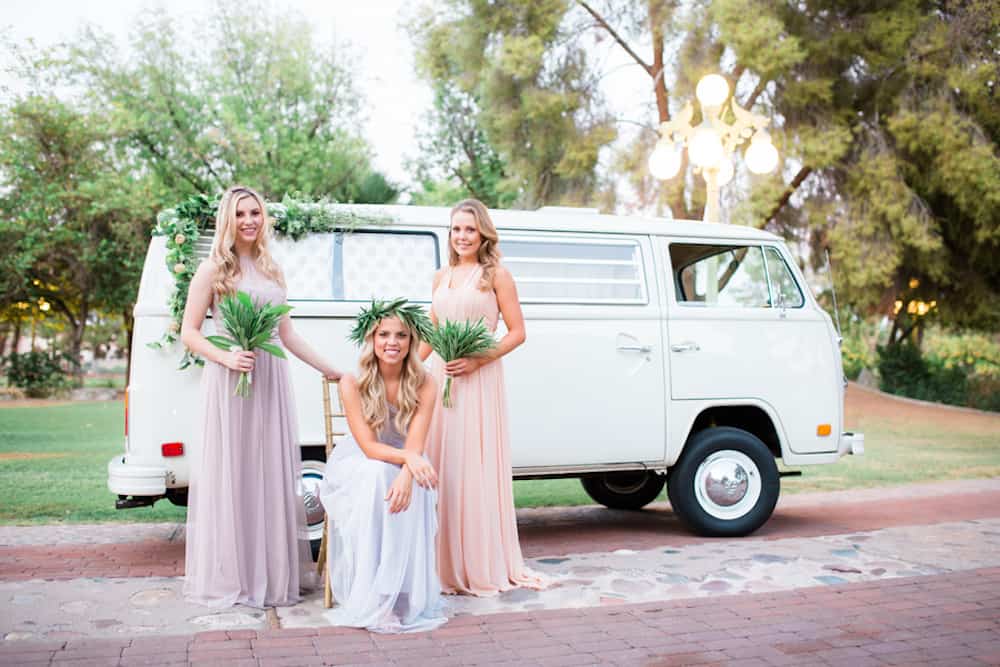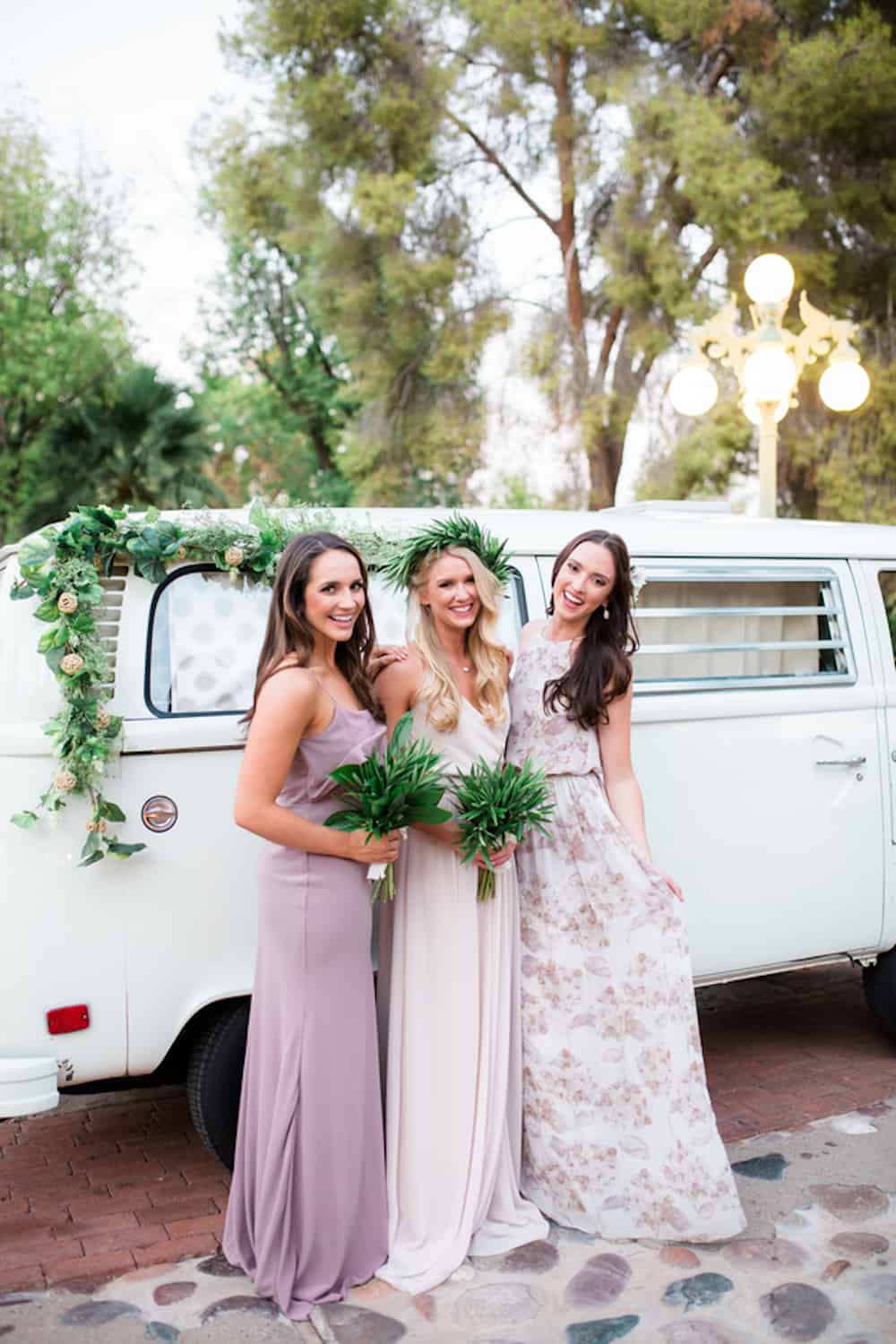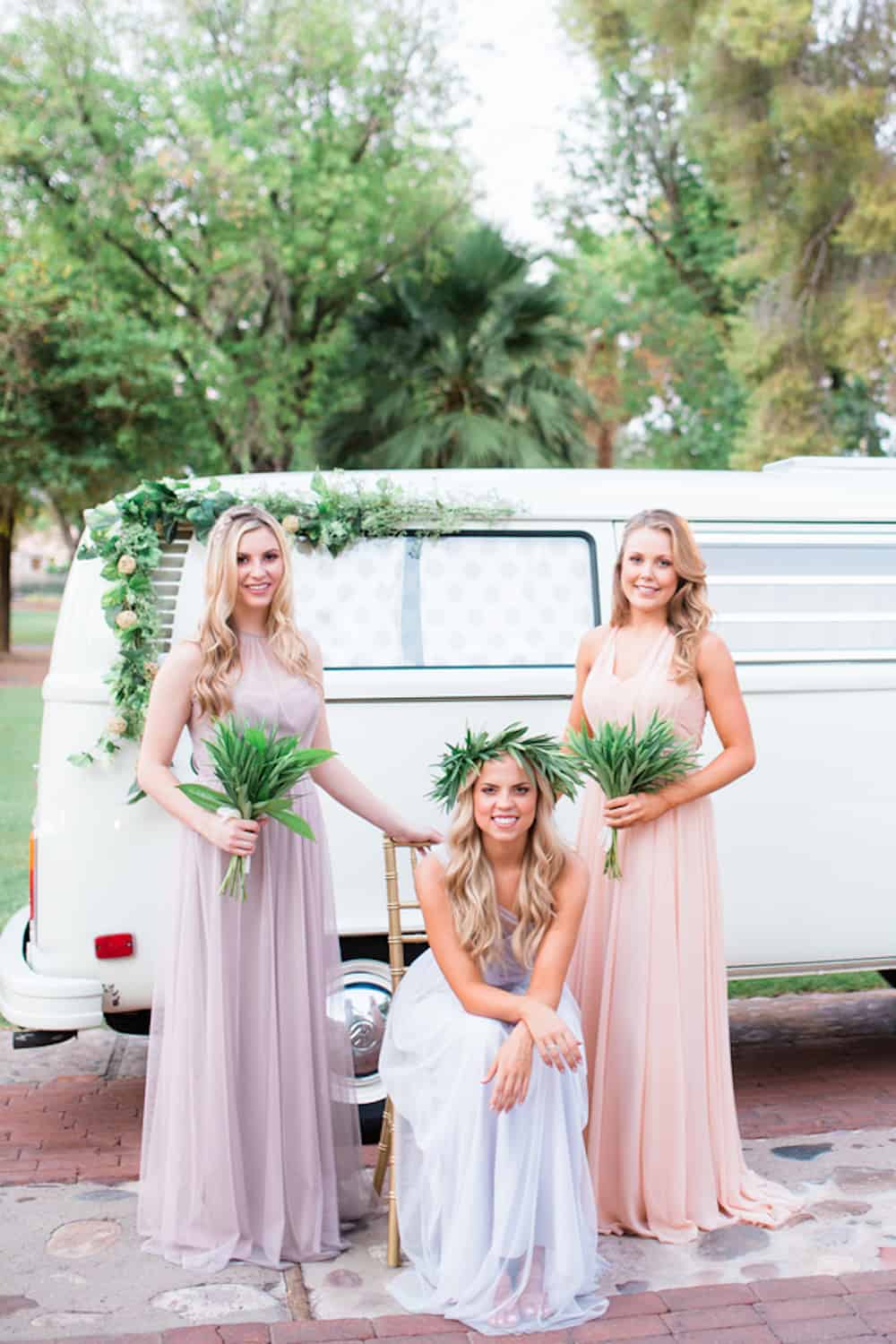 Subtle green-goddess bouquets and lush floral crowns complemented the romantic style of these flowy dresses. The mismatched look can be tricky to pull off, but it was done flawlessly here. The 'maids each flaunted their own hue and style, but they effortlessly complement one another to conquer this trend we're swooning over. To mix it up even more, a floral pattern was thrown in, which added even more depth to the look. See more of our favorite ways to mix and match bridesmaid dresses to get this look for your wedding!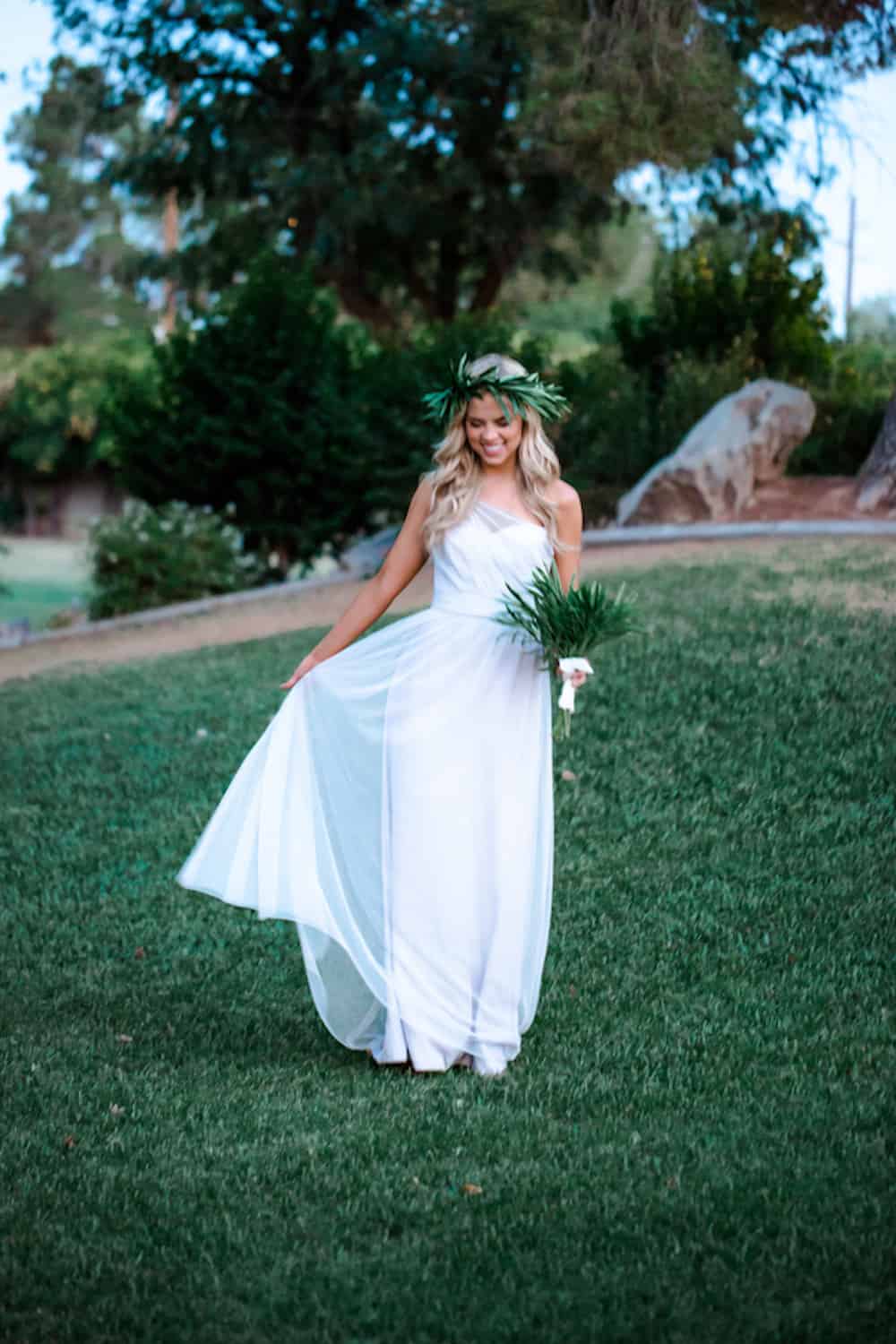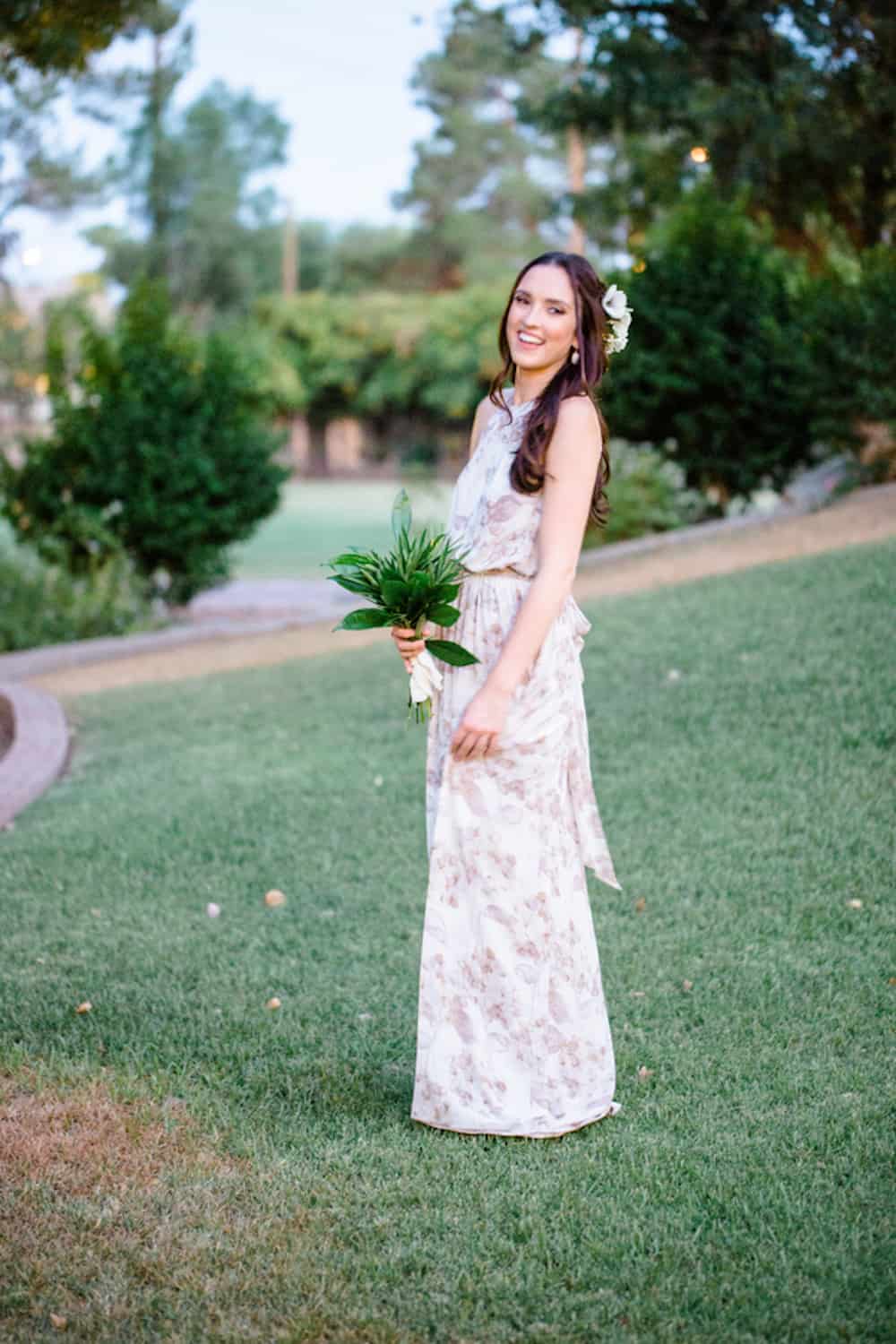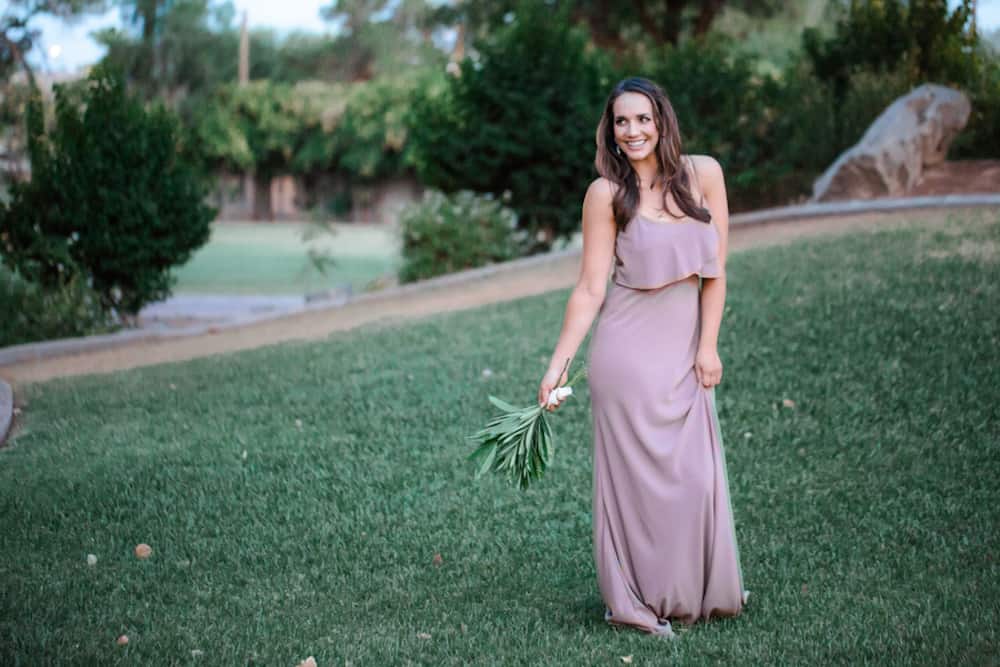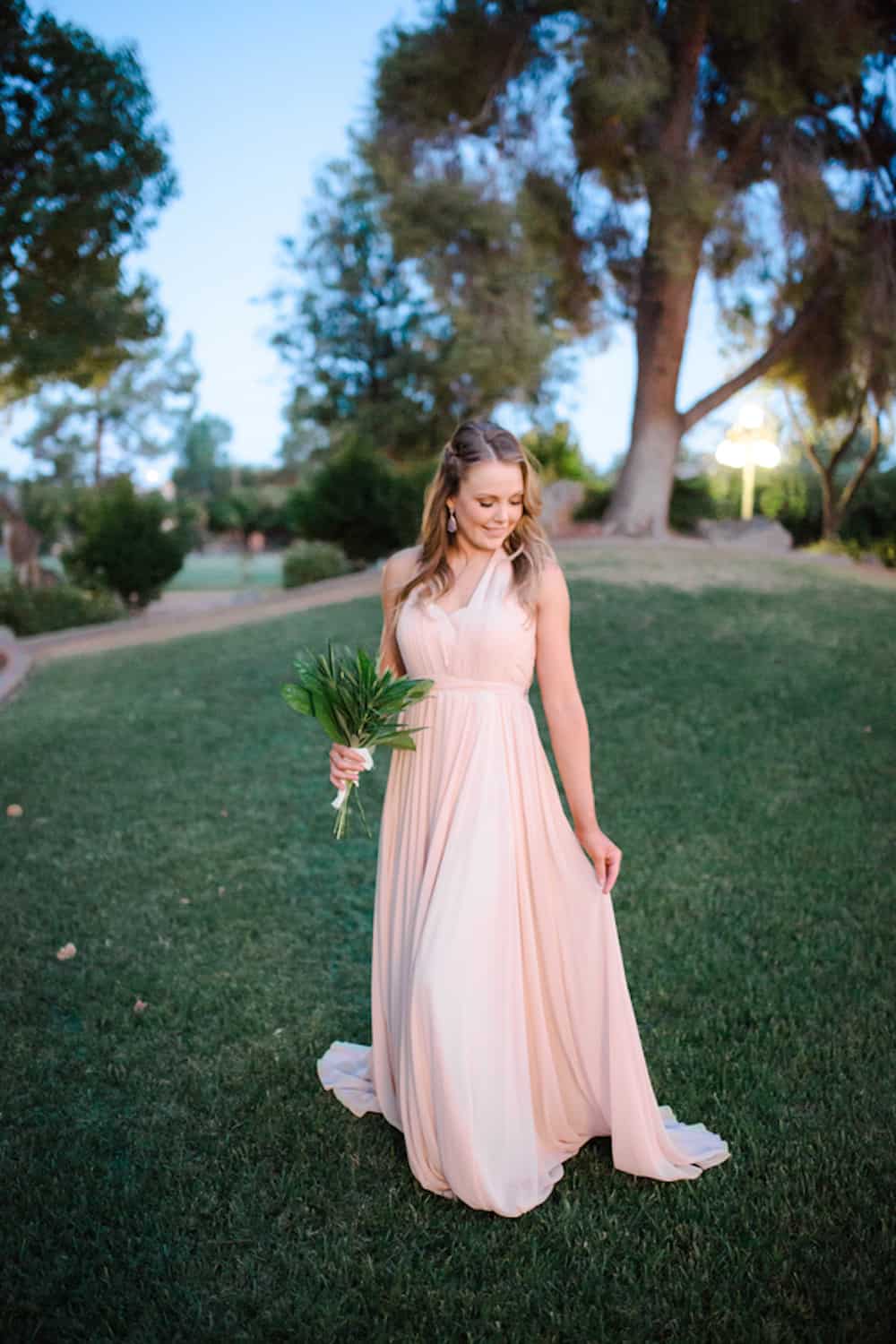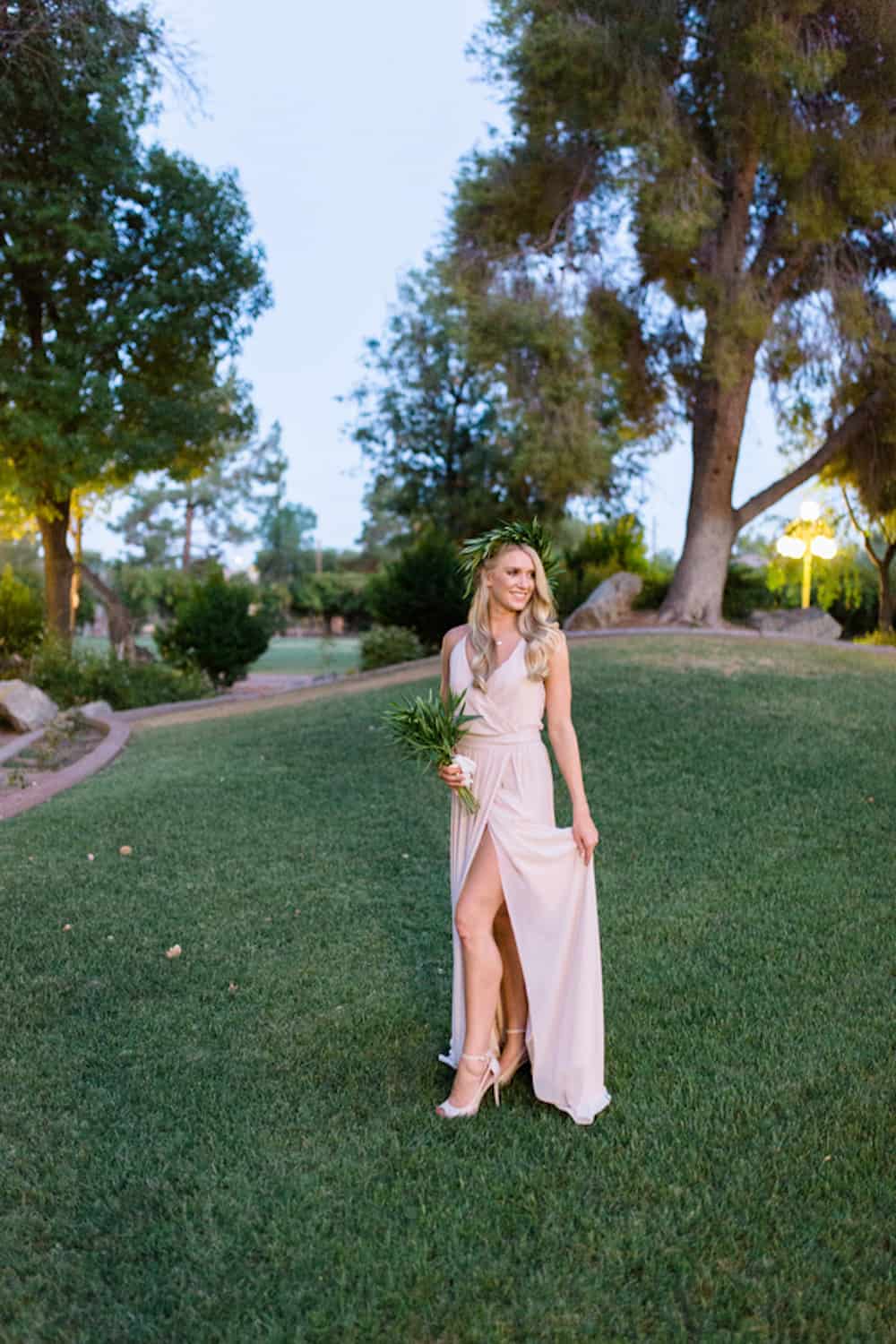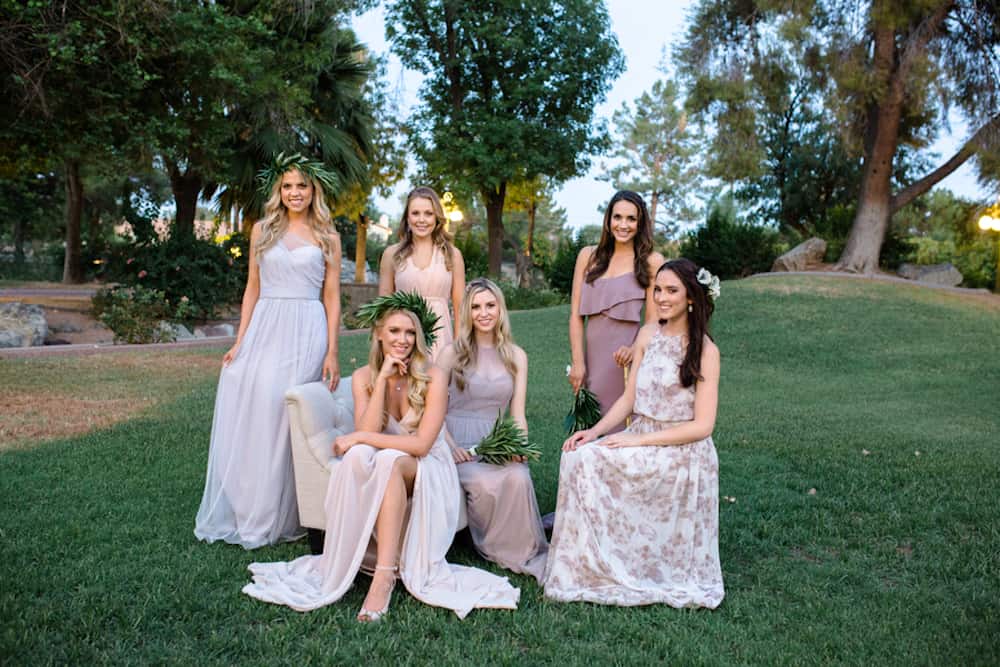 Find your perfect Joanna August and Donna Morgan bridesmaid dresses from Amsale Bridesmaids and Bella Bridesmaids!