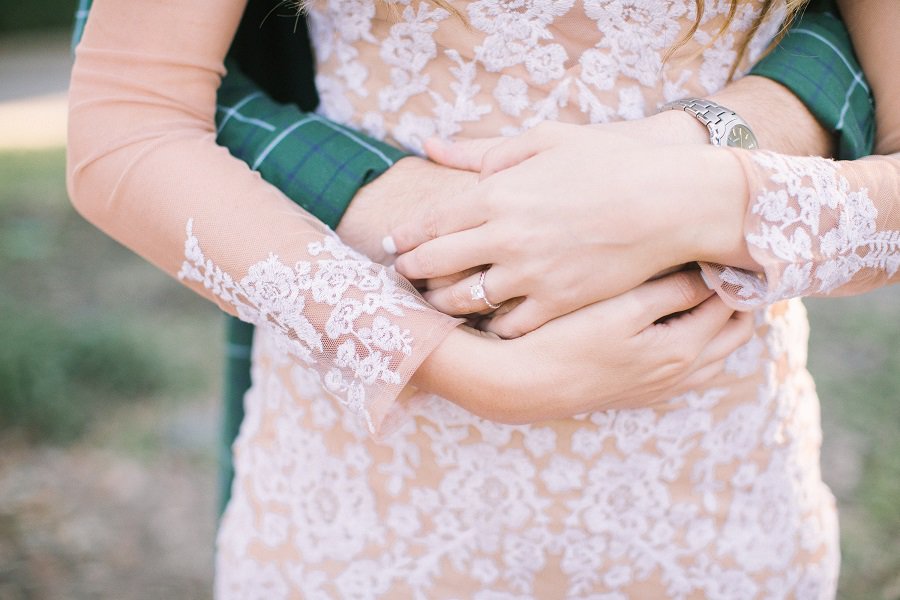 Jay and I met through mutual friends and have been together almost two years now and we both agree that it has been the best two years of our lives! Jay graduated from the University of Texas with a degree in Petroleum Engineering and now works for Chevron. I graduated from Texas Christian University with a nursing degree and work as a Registered Nurse in Labor & Delivery!
The last two years we've gotten to travel the world together to Italy, France, Belgium, The Netherlands, Mexico, and various cities around the United States. They say to really know if you like someone is to travel with them and I am now a firm believer in that! Our first trip together was to visit one of Jay's best friends from high school in Chicago. On our way to the airport, we got on the wrong train (there aren't any trains in Houston). When we got to the airport, we had seriously underestimated security and ended up missing our flight home to Houston (oops!). They weren't sure if they were going to be able to get us home that night since all the flights were full. Even though we were both frustrated with the situation, we brought out the best in each other and leaned on each other for support. It was after this trip, that I knew Jay was the man I wanted to spend the rest of my life with.
Aside from traveling, we love to hang out with friends, try new restaurants, and play with our fur baby! We have a half golden retriever/half golden shepherd dog named Brandy who we love so so much! (You will get to meet her in some of our engagement pictures!)
In September of 2017, Jay popped the question by setting up the most beautiful proposal setting at one of our favorite restaurants! When we arrived to the restaurant, they escorted us to a private room where there was a table with our names on it, flowers, and a bottle of champagne. I immediately started to cry and Jay got down on one knee and asked me to marry him. I immediately said YES!!! After the proposal, we were escorted to our table where Jay had ANOTHER surprise waiting. Both sets of our parents were there to celebrate with us! It was the most special and most magical day ever and we cannot wait to get married on May 19, 2018 at Ashton Gardens in Houston!!!
Since the beginning of wedding planning, I have been OBSESSED with Ellen's photography work. I would (and still do) constantly scroll through her instagram and website just admiring her work. I knew I had to have her as my wedding photographer and absolutely thrilled when she had our wedding date available because her work is an absolute dream! Our engagement session was so perfect! It was really cold out but we didn't even notice because we were having so much fun taking them. Jay and I met in Houston so we knew that having photos taken along Rice Blvd was a must. Ellen captured them perfectly!!!!! We love these photos so so much and are so excited to see and work with Ellen again soon!!!! We are both so excited to see our wedding photos!!!