We looooove this gorgeous travel inspired wedding!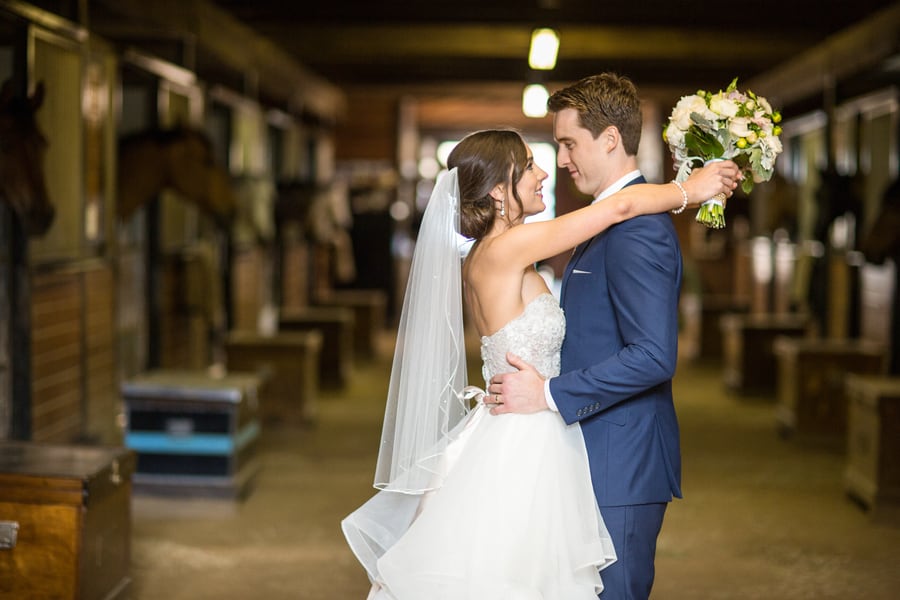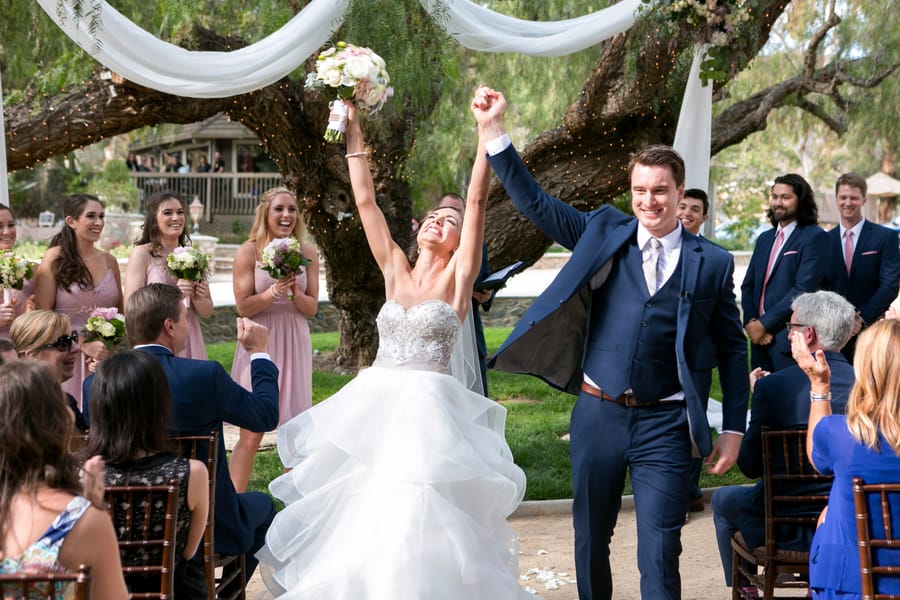 Check out the beautiful story behind this couple:
How did you meet?
From Jake: It all started for Lauren and me when we were accepted into a program at Long Beach State called the President's Ambassadors in our sophomore year. Though we were both in long hauls at the time, we got to know each other at retreats, program events, and classes we had together (where she would copiously take notes and I would catch up on my beauty sleep).
After she graduated, Lauren received the most epic graduation present from her Aunt Julie and Uncle Doug- a trip to Europe! While she was there, I messaged her on Facebook to see how her trip was going. While we were chatting, I told her I wanted to spend my semester off roaming Africa and Europe. She said she was hoping to return as soon as possible and the idea was hatched to travel together in the spring. We spent the next six months trip planning and the following three traveling. Fast forward four and a half years and here we are, about to get married.
From Lauren: So as many of you have heard, according to Jake, I played "hard to get" for the "longest time". Maybe I wasn't as open as early on as Jake, but I was definitely falling hard and fast. Just like he caught me off guard with the proposal, he did the same when he asked me to be his girlfriend. We were boarding a flight to Nairobi when we became an official couple. It was the start of an unforgettable three-month adventure and our relationship has centered on planning our next adventure since.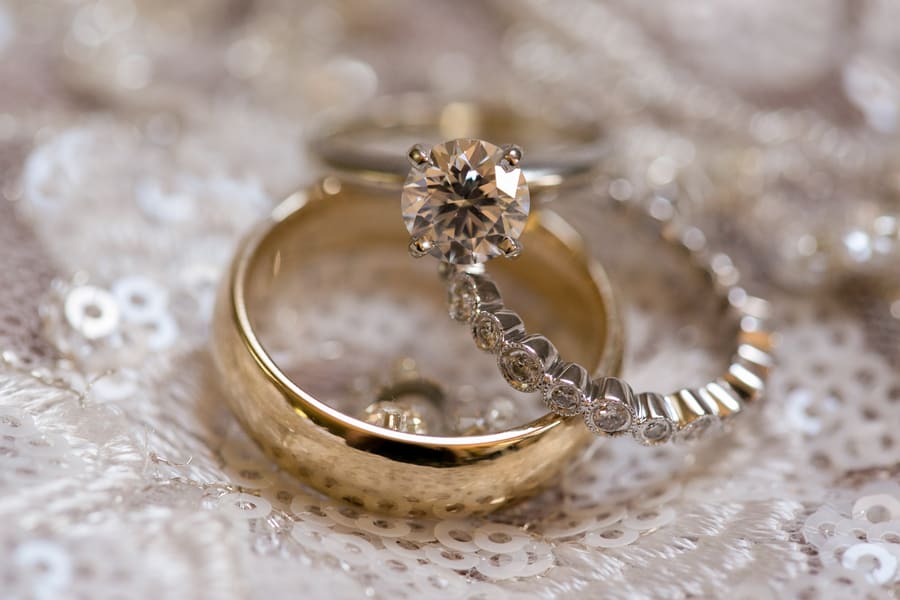 Proposal story:
From Jake: My main priority in proposing was catching Lauren completely off guard. Plans were set in motion after I hitched a ride to Northern California to begin designing Lauren's ring with my Uncle Brett who is a jewelry specialist (B. Allan Jewelers, Danville, CA). Under the pretense of just visiting family, Lauren never caught on.
Once the ring was ready, the key was keeping her off my tracks, so I took her ring shopping to start the night off. Fortunately, she looked at diamonds and rings that were very similar to what I picked. After we left the jewelry store, we ate dinner at Chomp's Sushi, where we had our first date. I quickly explained that even though we had looked at rings, I didn't want her to expect to get proposed to every time we went out.
For the grand finale, we drove to her parents' house where I told her we needed to pick up blankets for a movie in the park. In the backyard, I had set up candles and a 30-foot movie screen that played a highlight reel of our relationship. At the end, I got down on one knee and popped the question.
About the wedding:
Details (theme, color, etc)
Theme: We chose a travel themed wedding since our relationship officially began as we boarded a plane to Kenya. We have since traveled to countries all over the world together. Guests signed a globe and wrote messages to us on vintage postcards. Our favors were luggage tags. We had maps everywhere and a sign we made highlighting all the countries we had traveled to. Our invitations were designed with maps as well. First dance song was Frank Sinatra "Come fly with me". We are known as the traveling couple and guests seemed to appreciate us incorporating the theme into our wedding.
Color palette: Blush and navy blue
Decor: Some decor mentioned above under theme. We got married under a tree with gorgeous draping. We had chivari chairs at our ceremony and farmhouse tables at our reception.
Style: Vineyard setting
Number of guests: 150
DIY: My mom and I made almost everything. We did all our own chalkboards. Three signs to highlight would be our bar sign where I replicated the Giracci (wedding venue) wine label. Our welcome sign and our sign listing all the countries we had traveled too with "Oh the places we will go" and "Oh the places we have been". We made streamers for our grand exit. Put labels in all of our luggage tags. We also built our own photo booth to take in the beautiful scenery behind us at Giracci. Also made flower crowns for flower girls. We made map fabric cushions for our seats and a map fabric runner at the sweetheart table.
Other: We also gave out sunglasses as a surprise favor during dancing. We played the song "I wear my sunglasses at night" when they came out on trays. We also had a late night donut table in addition to the cake. All our guests raved about the donuts. My mom and I created personalized "to go" bags for the donuts with maps stamped on them in gold.
Rings
B. Allan Jewelers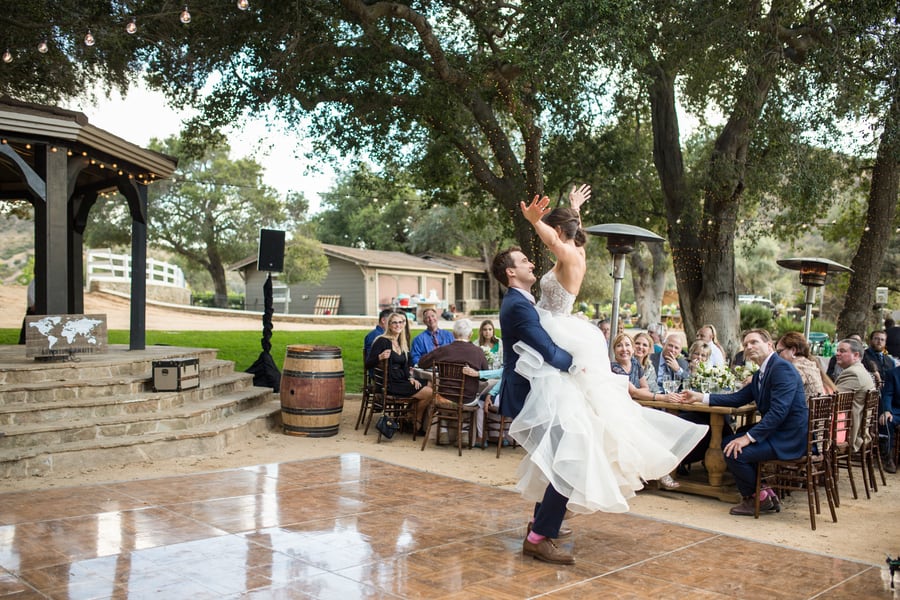 Advice to give:
Enjoy the planning. The whole process flies by and the more you slow down to soak it all in the better the memories will be.
Story of the day:
Got ready at a local hotel. Jake gifted me a bed he designed/made for me! I gave Jake a children's book (goes along with one of my first gifts to him), a record of Frank Sinatra (first dance song) and a signed photograph from USA Olympic hockey.
The first look was in the vineyards at Giracci Vineyards and Farms. There was a beautiful oak tree behind us.
The ceremony was under a gigantic tree. Cocktail hour was on a lawn in front of the wine tasting room (Oak Tree Court) with a circle of oak trees. We did our grand entrance at cocktail hour. Our wedding party all picked 80s songs to come out to because they one Jake and I love 80s music.
Reception and dancing were held at Giracci's Wishing Well Court with market lighting and lighting up all the Oak Trees. Our sweetheart table was in the gazebo. We made map fabric cushions for our seats and a map fabric runner. We had speeches, dinner, dancing, surprise sunglasses, surprise donut table. We also had a grand exit where guests made a line to run through with the streamers we made. Also had an after-party at a local bar.
Favorite moment:
There are too many! The moment after our kiss. I loved my first dance with my husband and with my dad. Really enjoyed all the speeches, especially my dad! He was amazing. Also loved dancing with all my friend's and family.
Newlywed excitement:
Traveling and adventuring together
Honeymoon plans:
We went to Mexico and did all sorts of adventures including swimming with whale sharks and swimming in caves.