This styled in-town engagement session took place in and around the I'on Meeting House in South Carolina.
Both the venue and in-town provided the perfect backdrop for these gorgeous photos!
Jamie from Jamie Marie Photography had these lovely words to say about this engagement shoot:
'We got outdoors and the couple stole the show, which doesn't surprise me considering they're married and in love. Brandi and Glen giggled and cuddled like pros the whole time during the shoot. They were comfortable in each other's arms at every turn'
On that note, we'd like to give a massive shout out to Jamie for doing such an amazing job on these photographs. We love the pinkish hue! It gives these photos both a light yet nostalgic feel to them- incredibly romantic!
Plus, we adore how Brandi and Glen's outfits compliment each other beautifully- even the backdrop coordinates. All in all, this truly is a gorgeous shoot!
Last but not least, we'd like to take this opportunity to congratulate this gorgeous couple!
Their happiness and joy radiate through these pictures and warms our hearts. We hope this provided you with some much-needed inspiration if you're planning on having an engagement shoot- enjoy!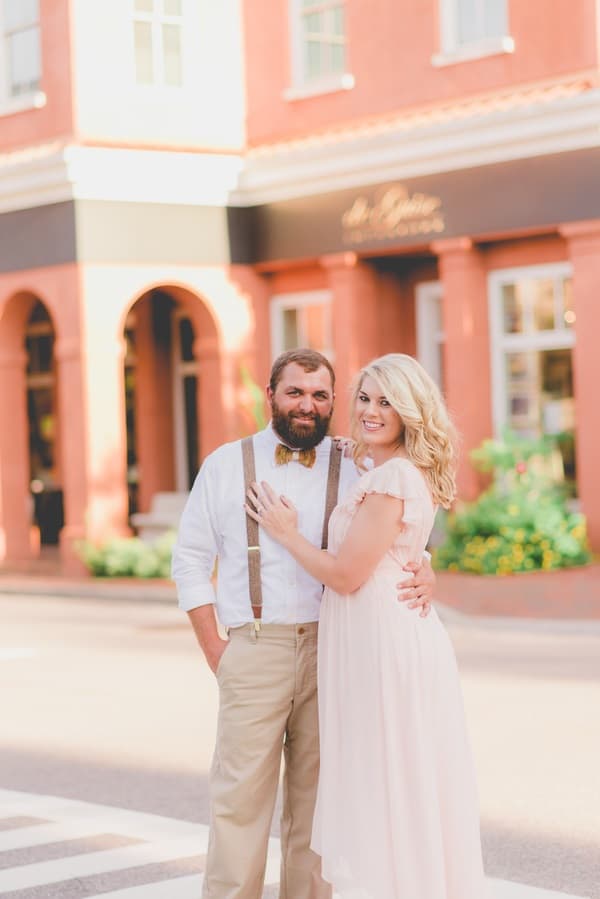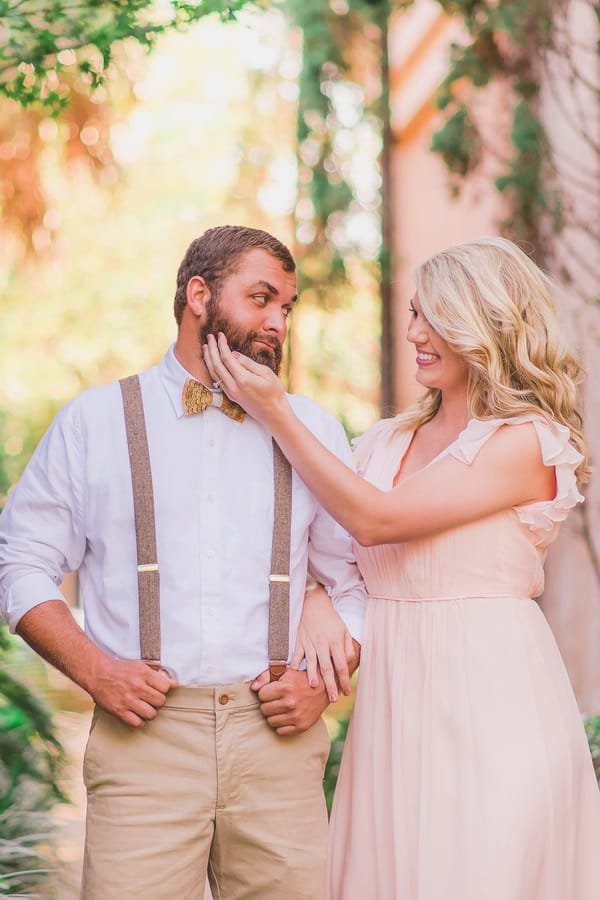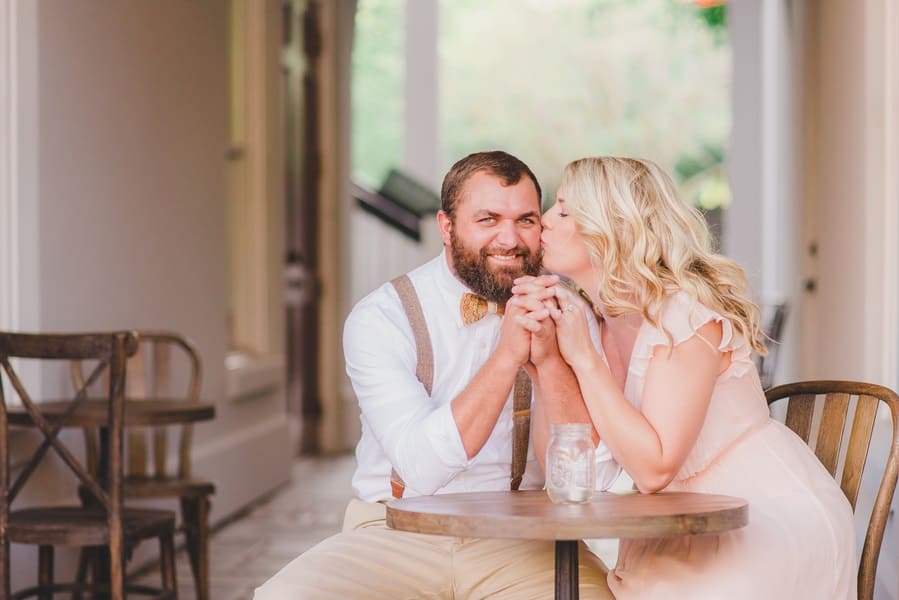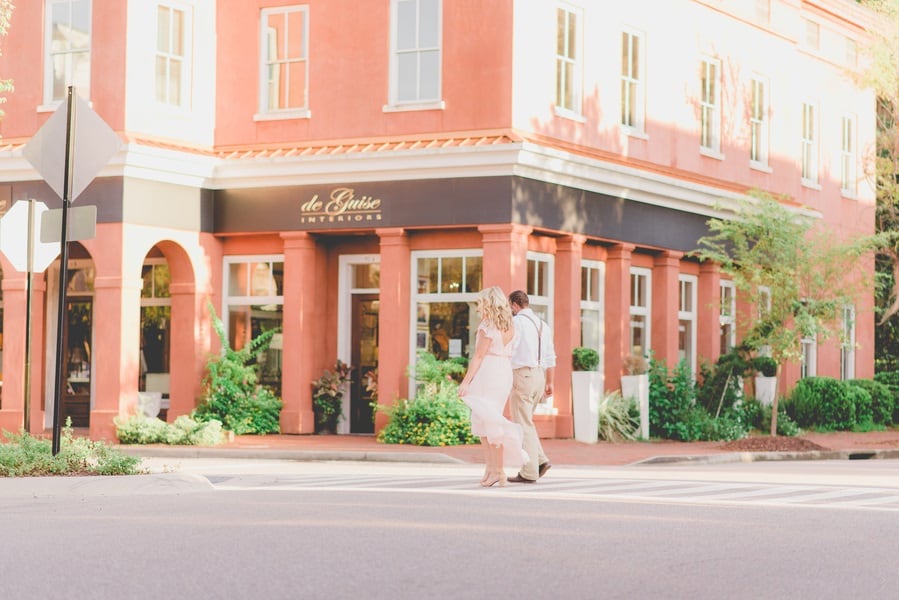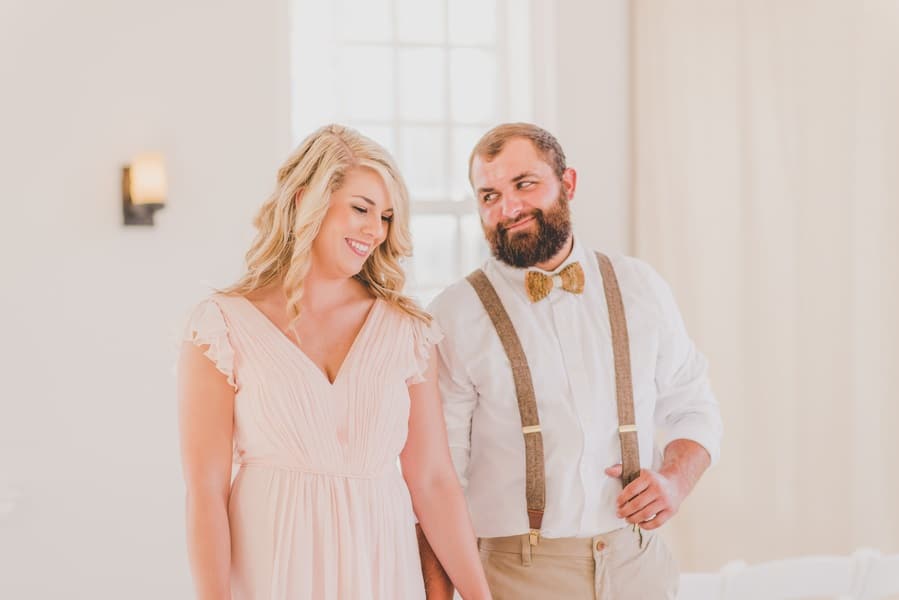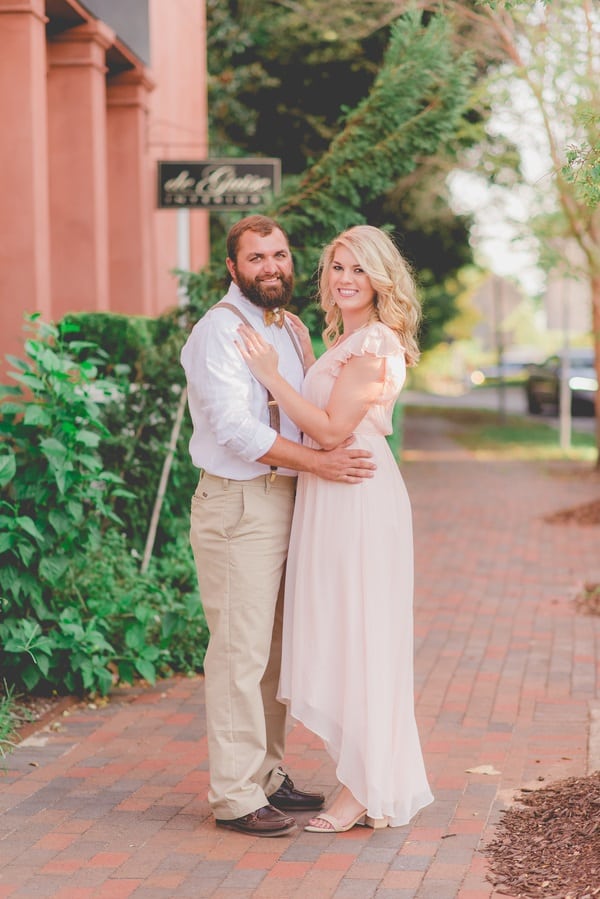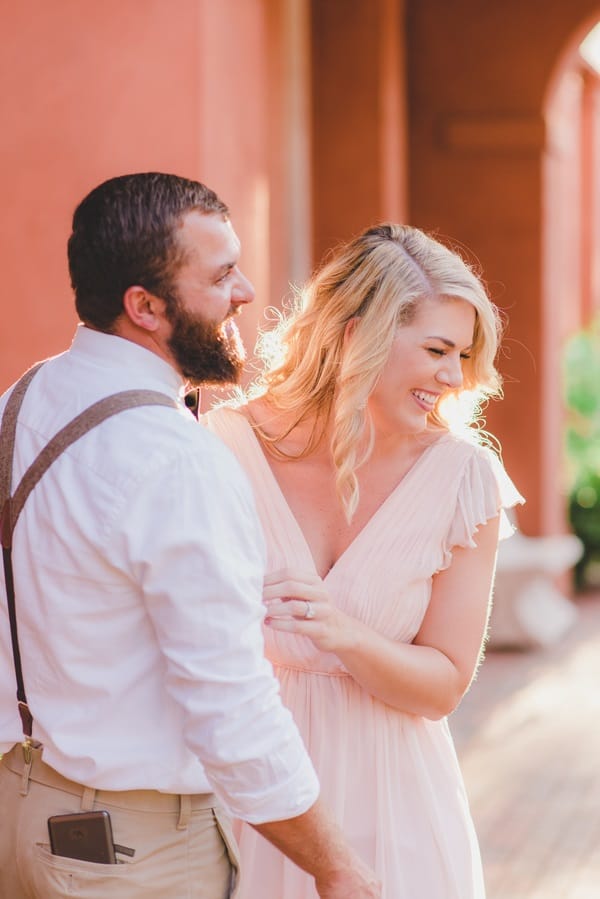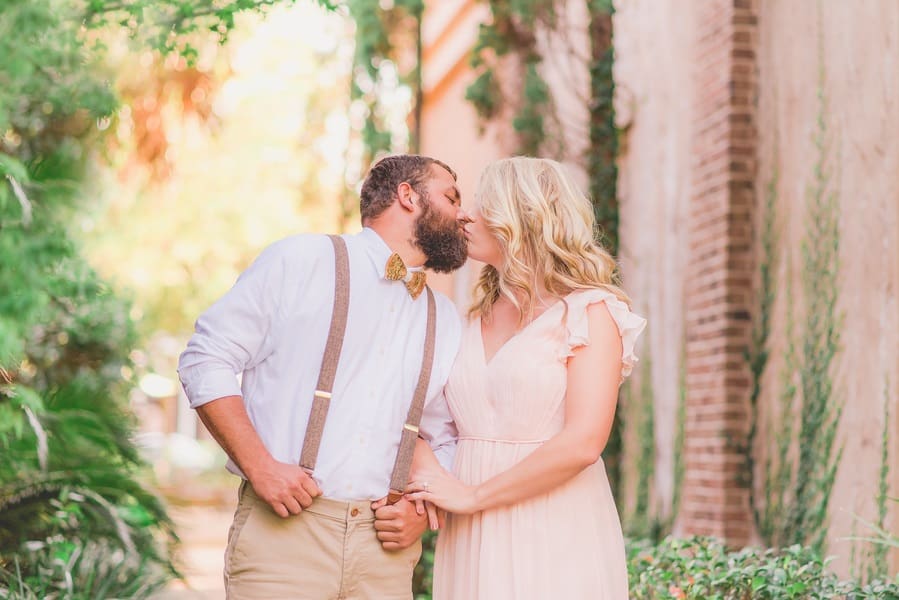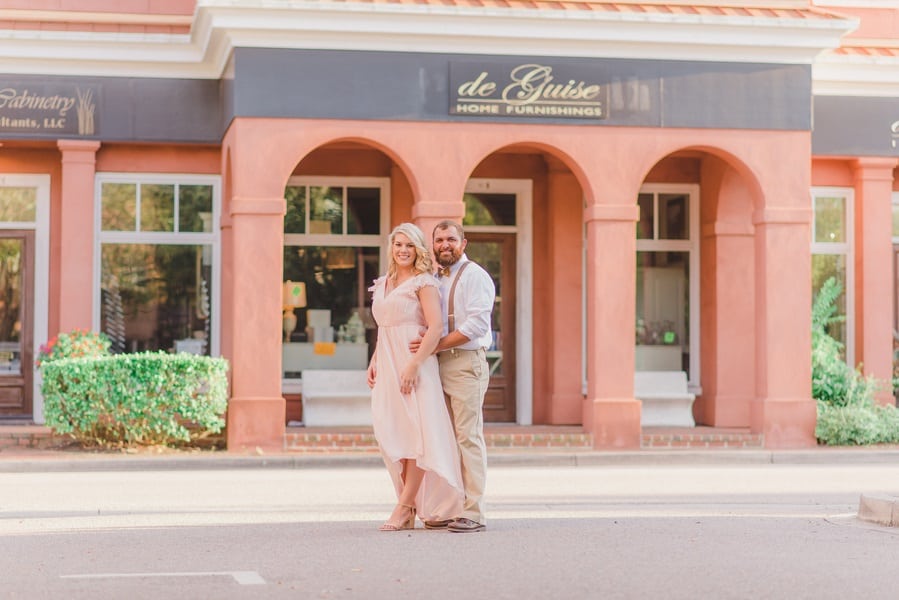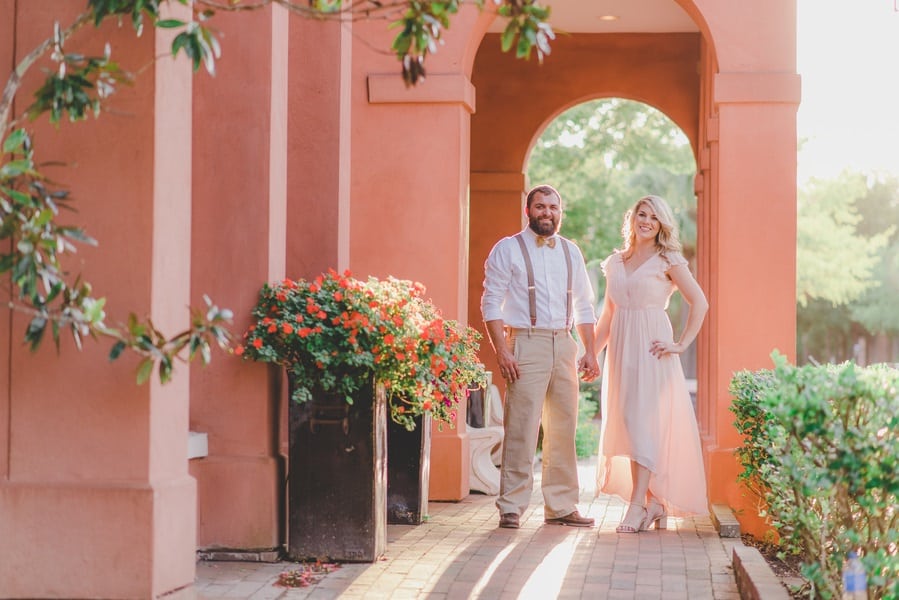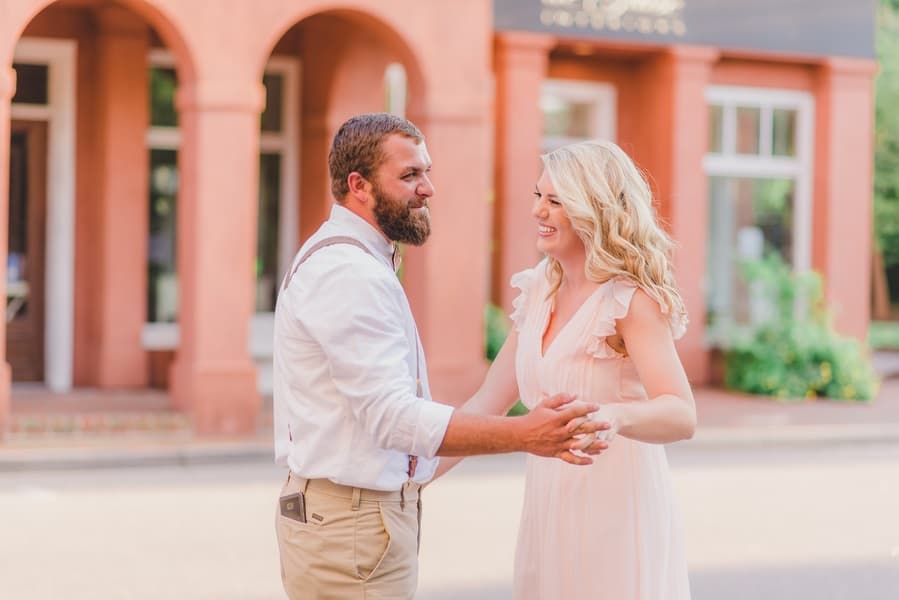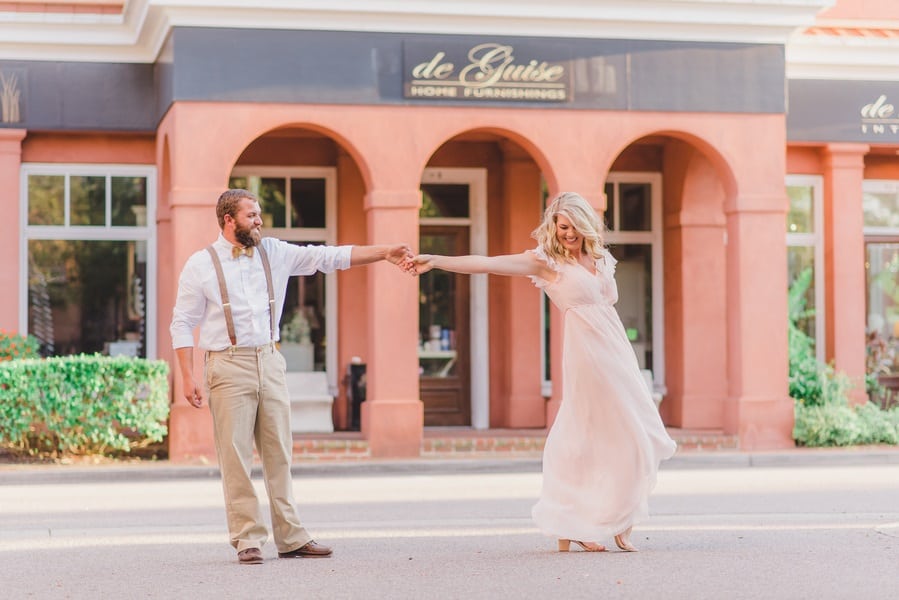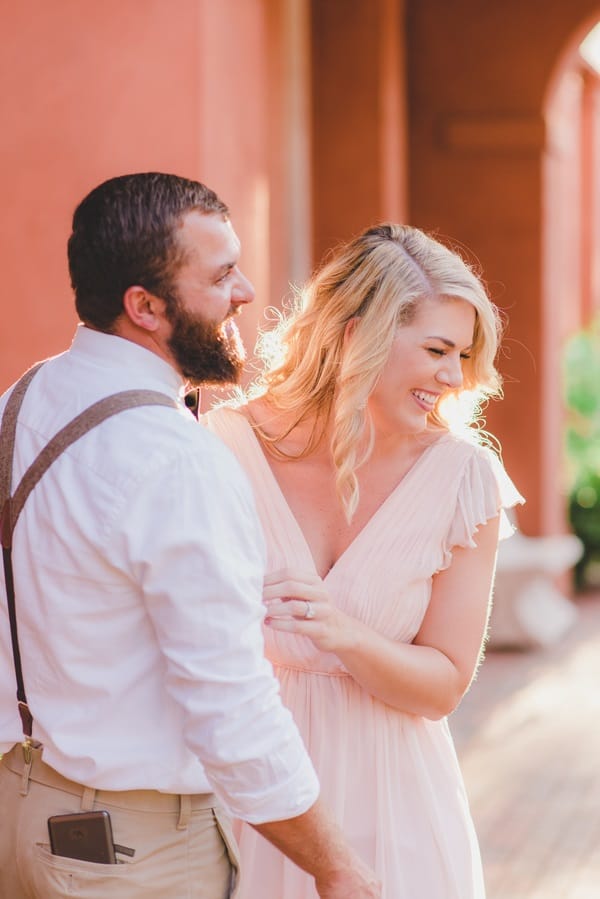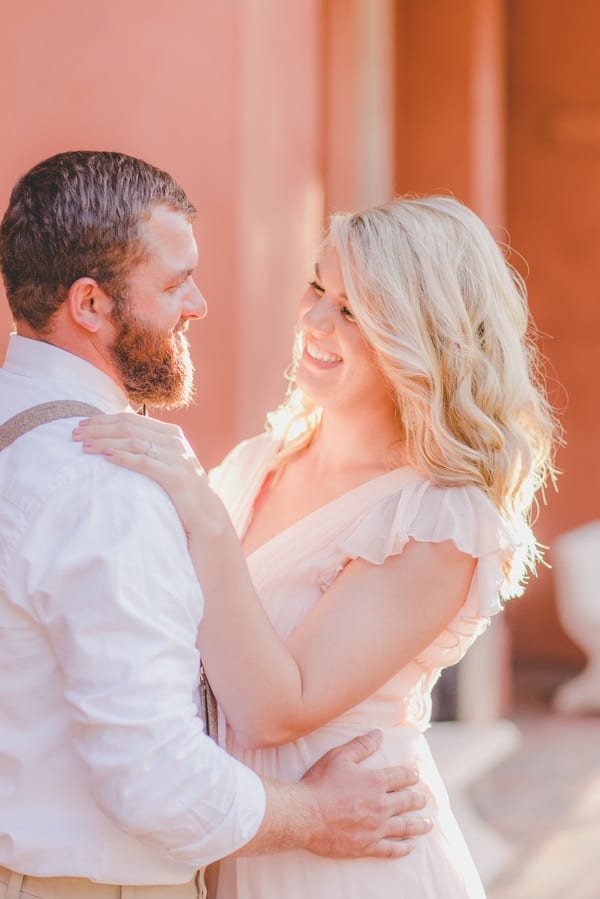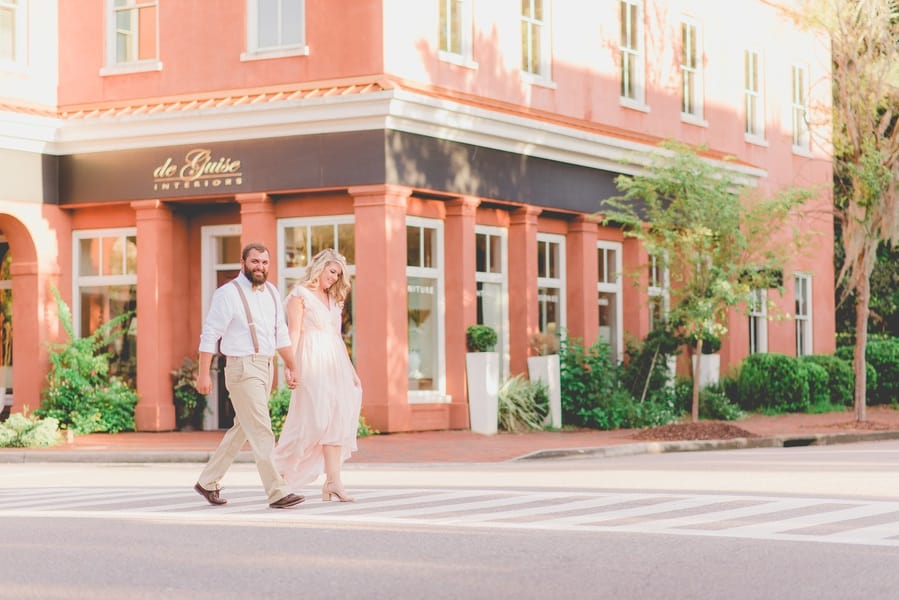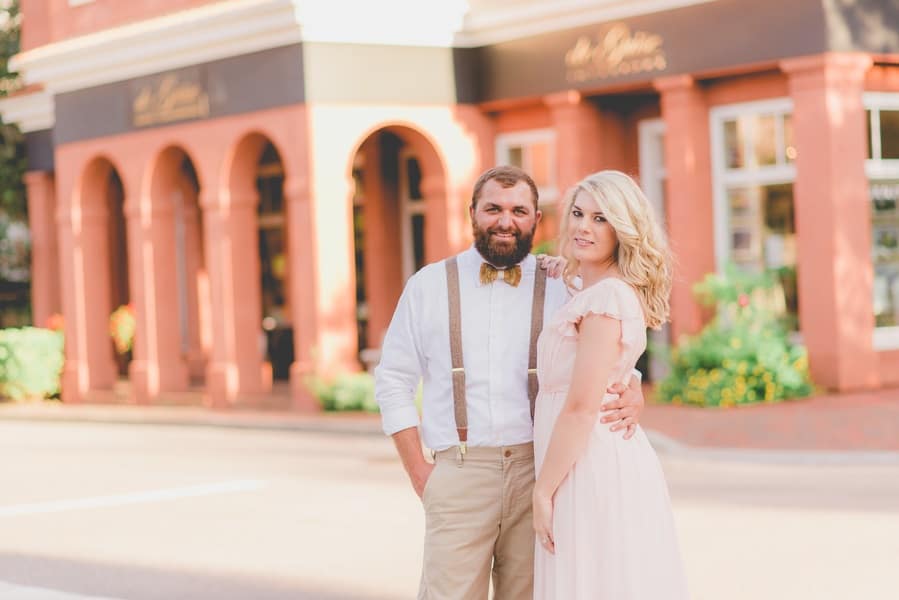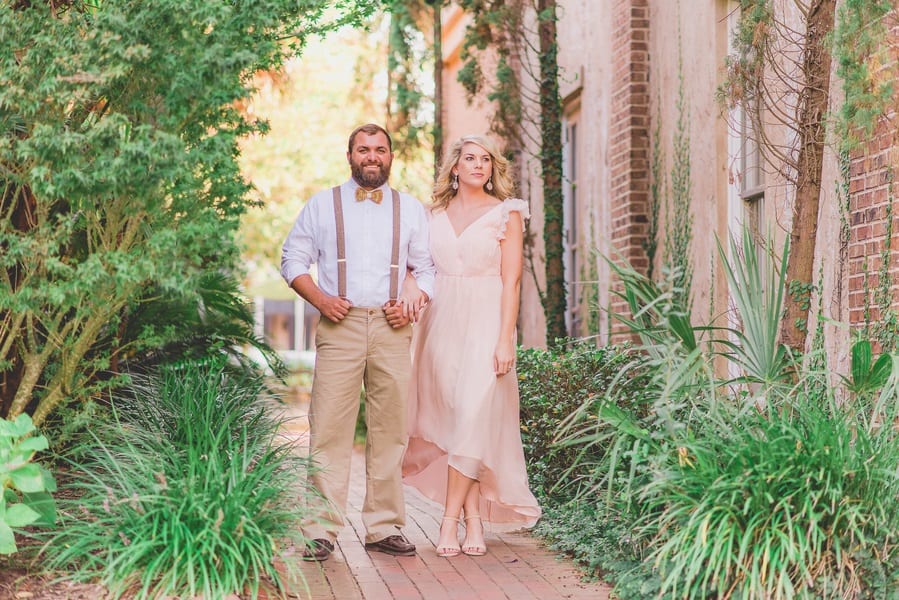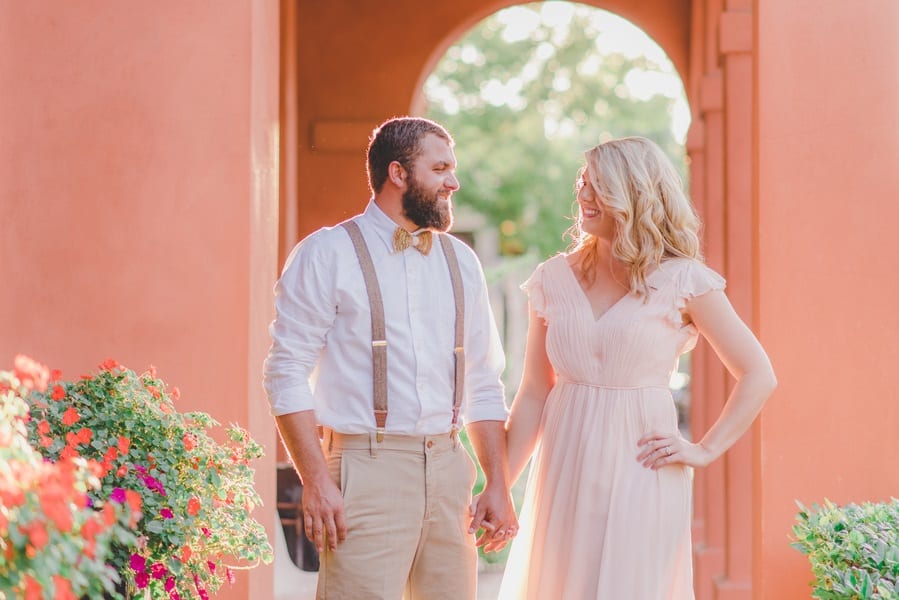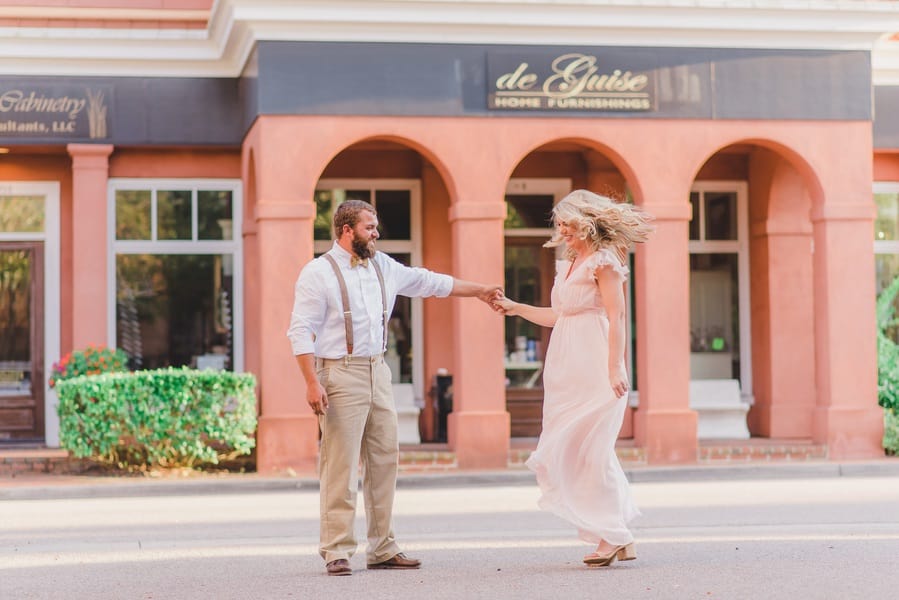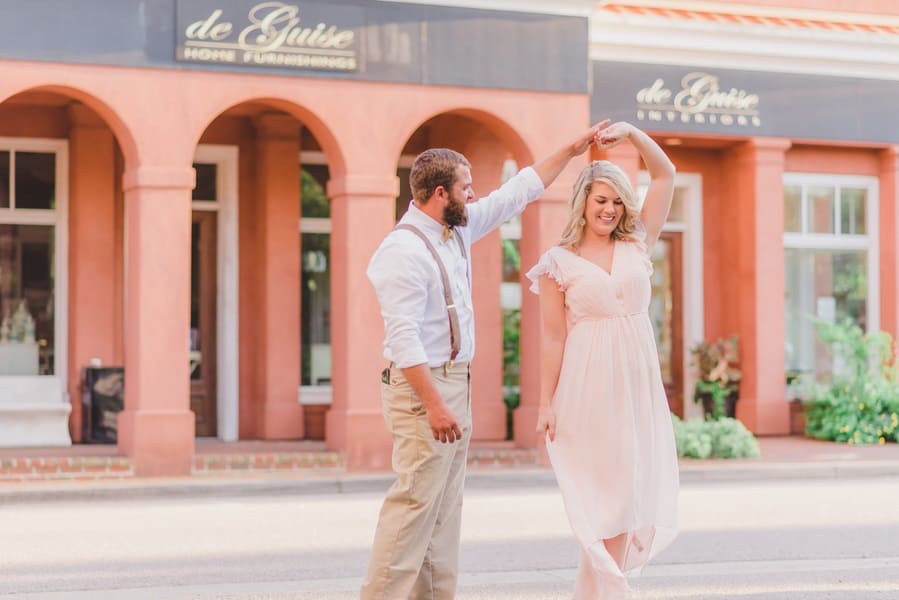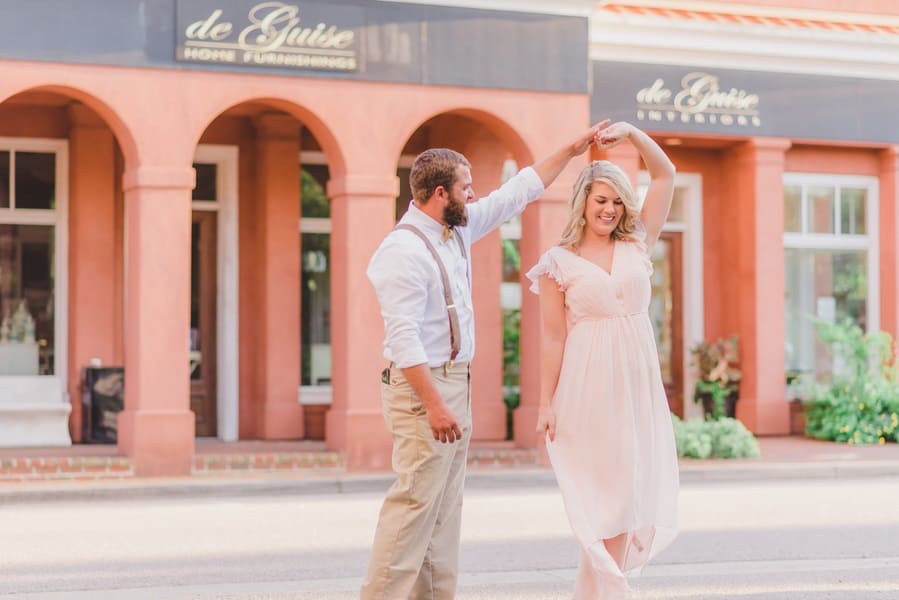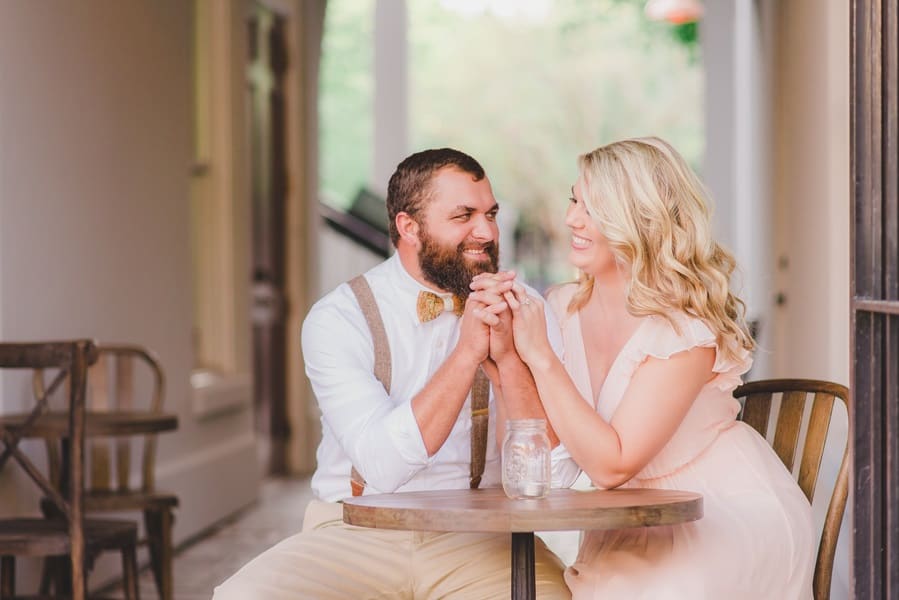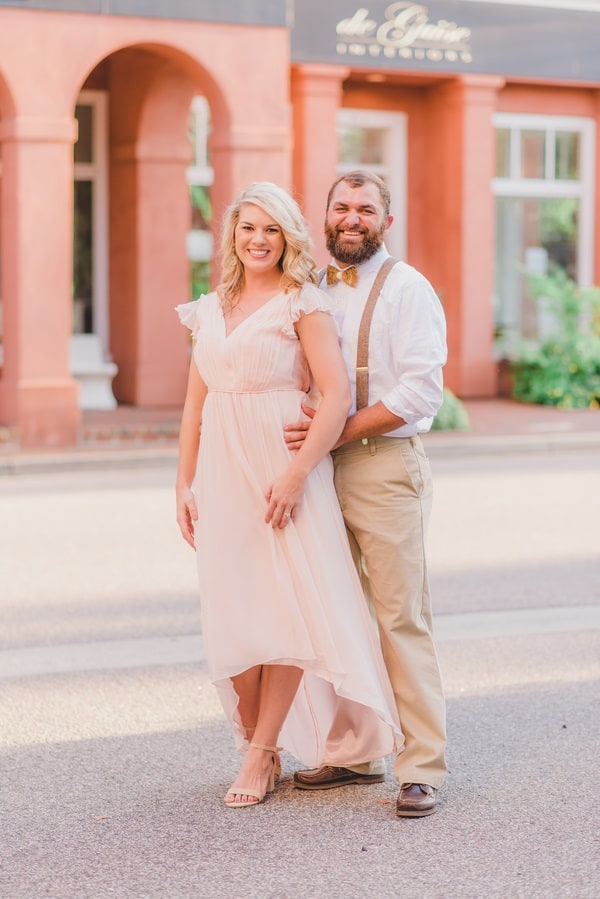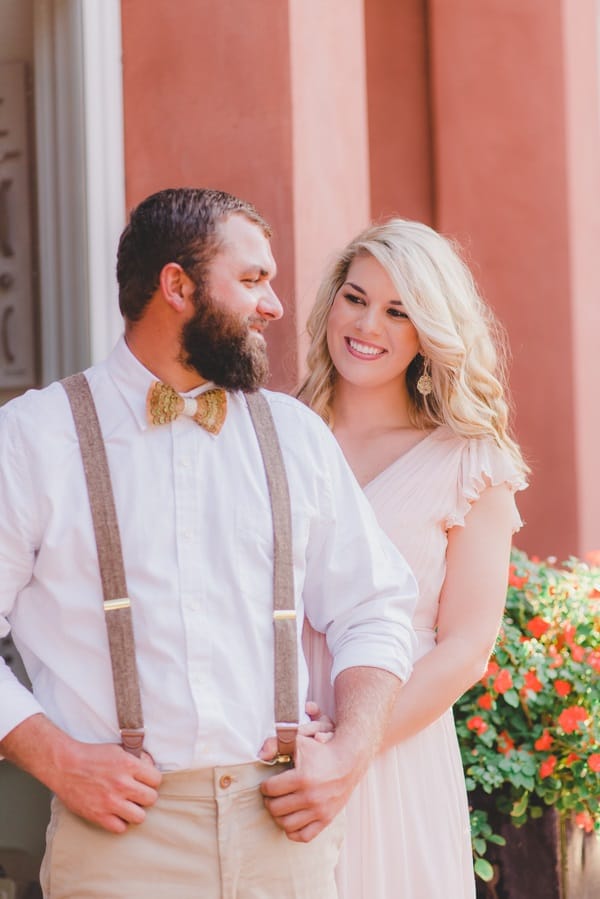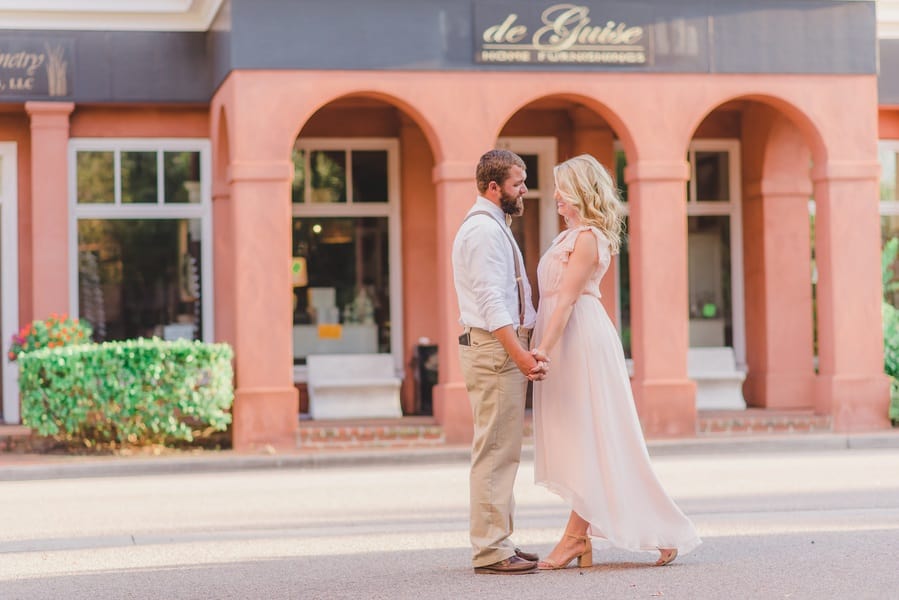 Did you love this Styled In-Town Engagement Session?
If you enjoyed this inspiration post we're confident you'll love this feature we published late last year; Classic and Colorful Downtown Chicago Engagement Session Enjoy!