You're engaged- congratulations! So much goes into planning a wedding, and with so many details to manage, it can be difficult to remember every little thing. Fortunately, there's a simple solution to keep everything in one place: wedding websites, or "wedsites".

Wedsites allow you to tell your guests everything they need to know, track RSVPs, provide updates, and so much more. Appy Couple offers hundreds of gorgeous, swoon-worthy designs that you can customize, starting at a one-time fee of just $39 (keep reading for a limited time offer where you can save 20% on your entire order)! Let's take a peek at the must-haves for you to create the perfect wedding website.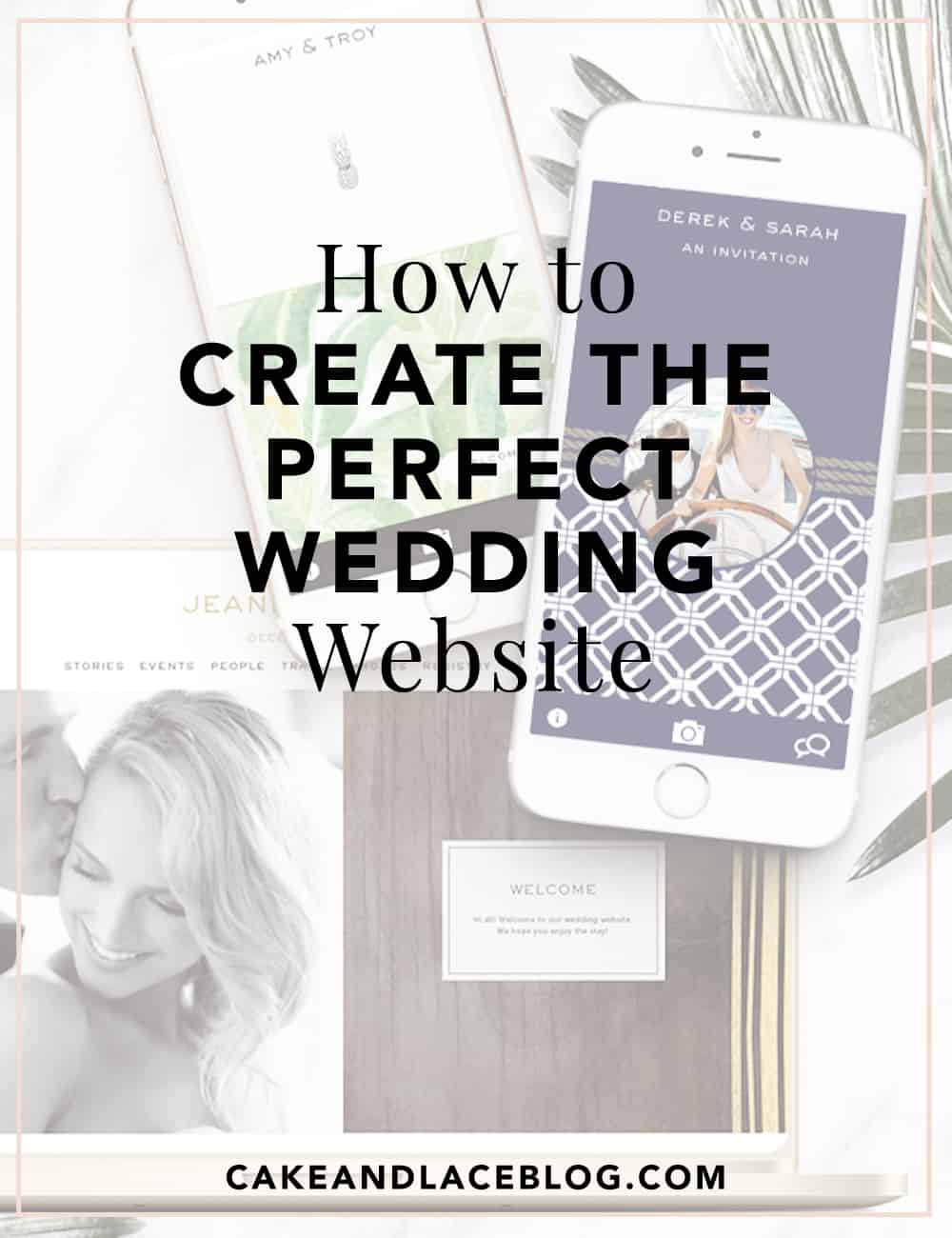 photo from Appy Couple
KEY COMPONENTS
About the Couple
First and foremost, tell your story! Most of your guests will know hopefully at least a little about you, but for those who don't know you well, it's a great idea to start with the basics. Guests love to hear about how you met, your proposal story, and so on. Have fun with it: mention who's better at certain things, list some of your favorites, have each of you talk about your love story from your own perspectives (this can have amusing results!)

All the Details
There's only so much you can include on your invitation, so it's important that you reiterate everything important again on your wedsite. Things you may want to include are:
– All important times
– Venue locations with a map and driving directions (a must!)
– Dress code
– Hotel information for out-of-town guests
– Nearby things to do
– Information about any other important events you've planned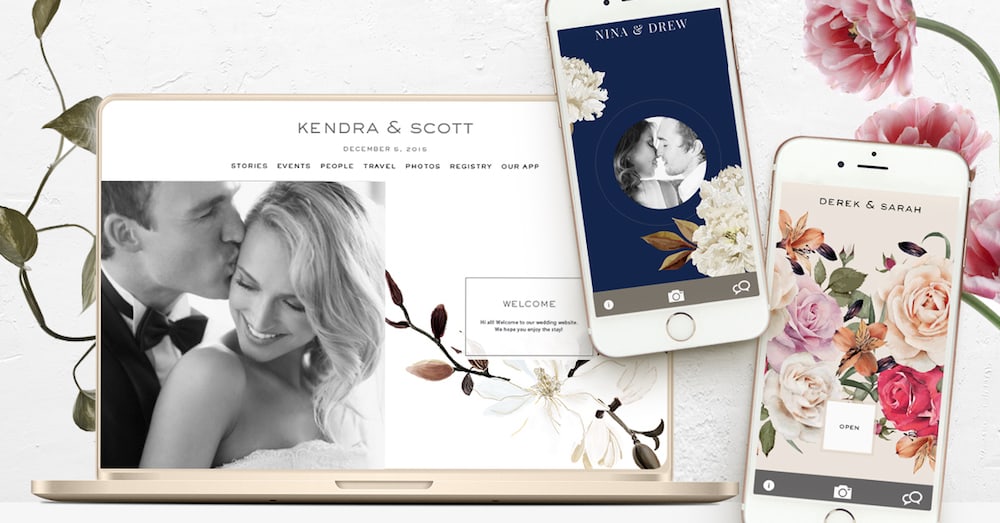 Registry
Etiquette says that registry information should be left out of wedding invitations altogether. However, in today's time most couples include an extra slip in their suite with a quick spiel about registry information. With the rise of wedsites, an easier solution is to include a link to your wedding website in your invitation suite, so guests know where they can learn about your registry. On your registry page, include the stores you've registered at so guests know where they can shop for gifts.

Frequently Asked Questions
To avoid an influx of questions from all of your guests, it's a great idea to include an FAQ section on your wedding website. Even if something may seem obvious, it's a good idea to cover everything important again here. Take a look at a few examples of questions to consider:
– How do I get to the venue(s)?
– What's the dress code?
– Where are you registered?
– Are children allowed?
– Can I bring a plus one?
Online RSVP
Appy Couple offers an online RSVP feature which can really come in handy. Easily keep track of your headcount, who is or isn't coming, and who hasn't responded yet. This is a modern and quick alternative to the traditional snail-mail reply. Although not mandatory, utilizing the online RSVP feature has been proven to have a higher response rate than the traditional route.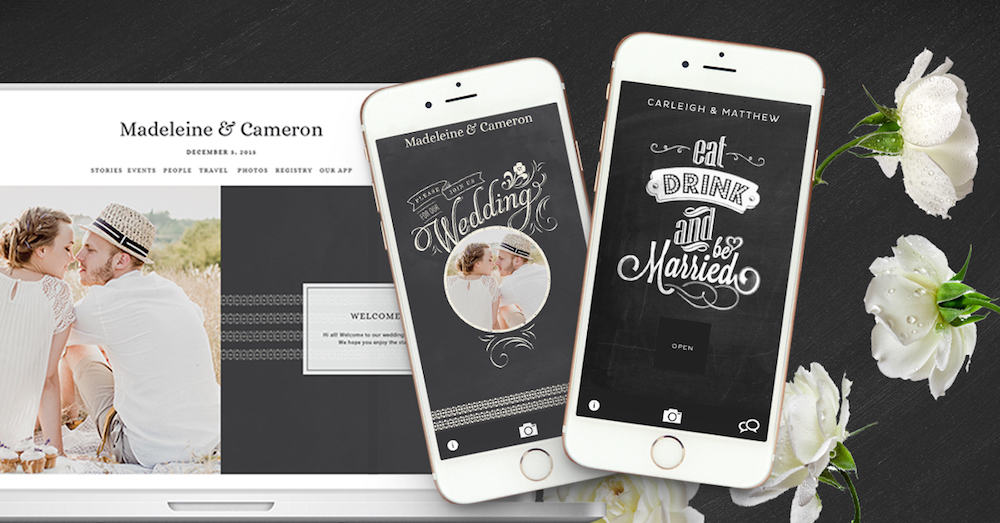 Bridal Party
This is optional, but you can create a new page to introduce the members of your bridal party. You can either simply list their names to give them a shout out, or include a little bio about each person.

Guest Book
This has become an increasingly popular (and oh-so fun) trend lately. Offer guests the opportunity to leave a comment in your digital guest book on your wedsite. Guests can either leave a simple hello, or ask them to say something specific; for example, ask them to recall their favorite memory of you, where you should honeymoon, etc.

Updates
Having an option to provide regular updates to your guests can be very helpful if you ever need to tell them something important (such as a backup location if your outdoor wedding is rained out). Some couples also love to document their engagement and wedding planning experience. Whether in the format of a blog or emails, this is something you can consider including on your wedding website.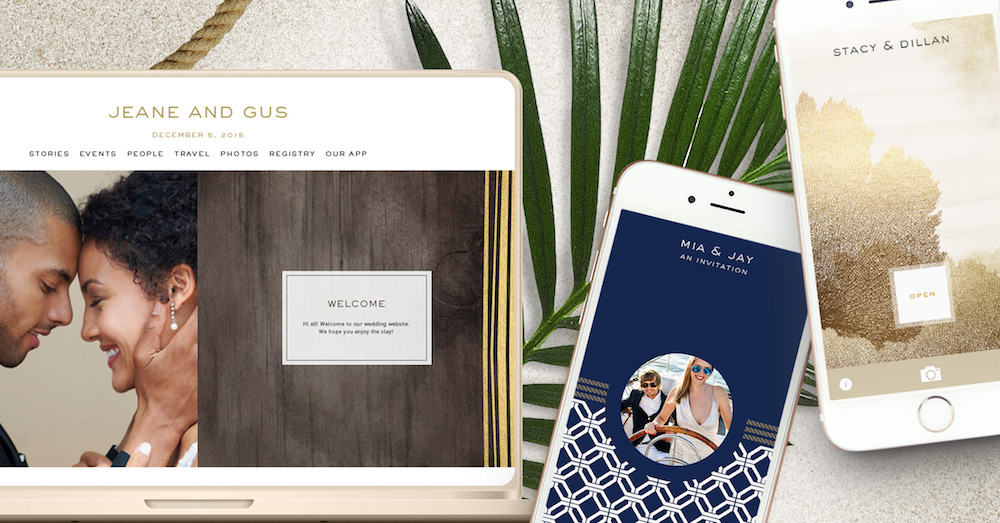 Visit Appy Couple and create your wedsite today. Hurry and use code XOXO at checkout to save 20% on your order before it expires!