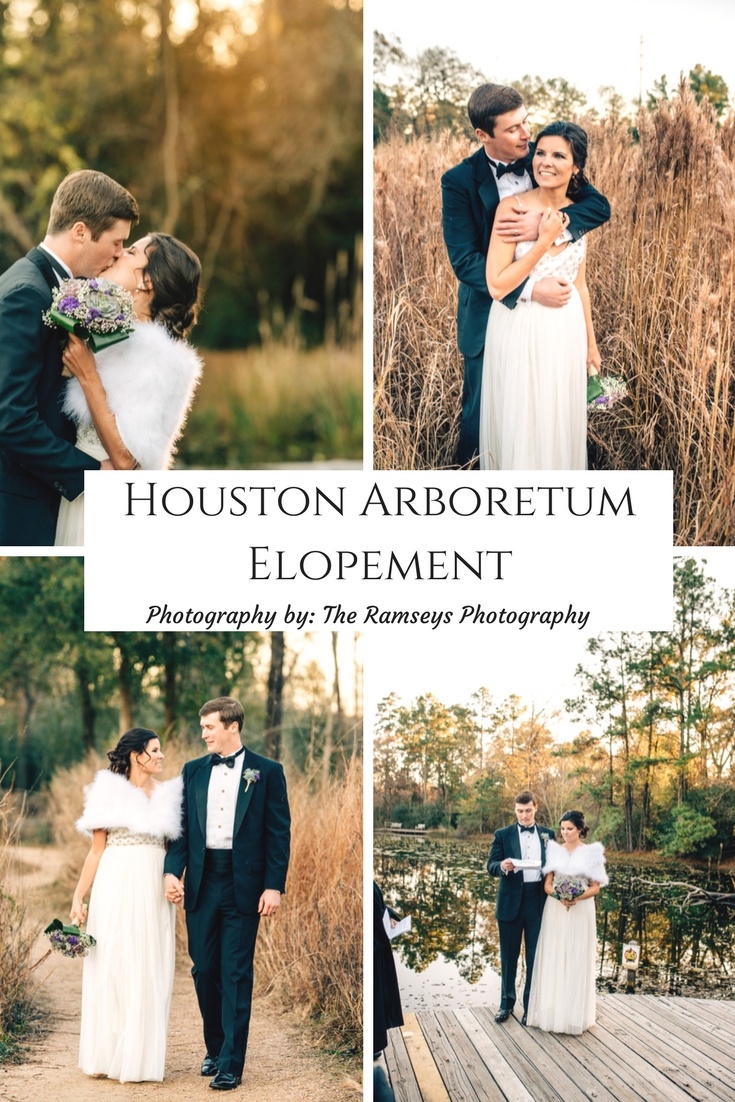 Griffin and Alexandra are incredibly personable. They're the kind of people you feel like you know immediately. It can be hard as a stranger to walk into an intimate family setting like this, but they made me feel right at home.
Alexandra is from Canada, they met in Costa Rica, got engaged in Mexico and now live in America studying at Texas A&M. I could have spent hours listening to Alexandra talk about their work helping small farmers prepare for the effects of climate change on their farms (and we obviously have a special place in our heart for couples that work together).
Because of their love for nature, it makes perfect sense that Griffin and Alexandra planned their elopement at the Houston Arboretum. I met Griffin at the entrance, walked with him back to the north meadow, and then returned to the entrance to meet Alexandra. Their ceremony was short, officiated by a family friend, and attended by just their immediate families and their dog, Grito.
We found a little clear spot at the edge of the meadow (you are NOT supposed to leave the trails to help protect the habitat of all the critters that live in the Houston Arboretum) and captured the sweetest couples portraits.