Europe is a land of history, culture, and blissful beauty. And a European honeymoon is undoubtedly a dream come true. Enjoying the fresh new days of marital bliss in a country blessed with picturesque beauty, warm, and charming people, and incredible culture feels like a fairy tale of its own. Like its unique beauty that doesn't fail to charm, the traditional delicacies of the European countries are simply mind-blowing. Carrying forward the secret recipes for many decides, these foods are a huge part of Europe. You can never complete a European travel diary without filling your pages describing their culinary expertise. Here are five foods you most definitely must try while in Europe to enjoy a wholesome honeymoon.
Pierogi from Poland: Pierogies are the dumpling of European cuisine with a twist of European favorites such as butter, fried onion, and sour cream. The dumpling is dough filled with a mixture of cheese, potatoes, sauerkraut, ground meat, mushrooms, spinach, quark, cabbage. These dumplings are either pan-fried or cooked in boiling water. Pierogies are served in two variations – sweet and savory. The sweet version contains fruit fillings of raspberry, apple, plum, blueberries, cherries, and strawberries along with jam in some cases. Pierogies are the most popular street food you can enjoy while in Poland, and the authentic recipe lies with people who hail from this region. The exquisite combination of vegetables and meat served with a dough base is an amazing starter choice to enjoy with a heavy dinner following it. Pair with a rich, light-body, red wine and you are good to enjoy a beautiful evening.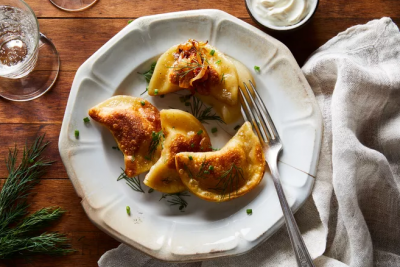 Croque-Monsieur from France: France never fails its people when it comes to food. Like the endless macaroons that enrich your taste buds, Croque Monsieur is a must-try when you land in the land of love. Paris brims with the refreshing smell of baked goods, and this dish will feel like a ray of light while soaked in the aroma of croissants. If you enjoy a briskly whisked French Toast, then this crispy cousin of it will surely leave you impressed. They prepare the dish by coating French bread with eggs and stuffing it with creamy béchamel and ham. They serve the hot and crispy dish with a topping of sizzling cheese that digs in an appetite all for itself. When paired with a full-body wine or a hot brew of beans, the dish is a perfect choice to enjoy almost any time of the day. It is usually served with a side of green vegetables or green leafy salad to compliment the rich taste of eggs and French bread. This dish is a French version of Ham and cheese that is drool-worthy and filling.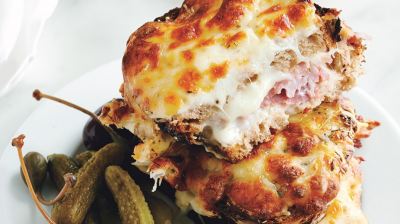 Currywurst in Germany: This dish is a German fast food staple that is hard to miss when you enjoy the streets of this country. It is almost impossible to ignore this dish while on the road, and you ought to try it for more reasons than just that. The Germans rule the world when it comes to sausages. They have hundreds of varieties of it, which have become the base for many famous street food dishes such as the currywurst. The dish preparation starts with a choice of sausage that can either be with or without skin. It is fried pork, cut up in small chunks, seasoned with curry ketchup along with a side of French fries. If you like your meat to taste spicy, you can add some curry powder to the top. This fantastic dish would be an excellent mid-day snack to cherish with your loved one. Pair it with your fast food staple cola or a fantastic bottle of white wine to match the outstanding flavors of the dish. Currywurst is one of the best ways to enjoy the delicious flavors of sausage varieties from Germany.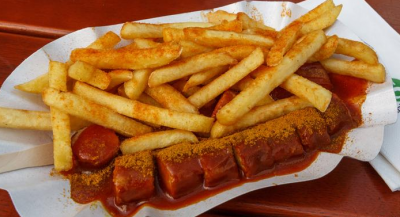 Jamon Ibérica in Spain: The streets of Spain are the home for a wide variety of cured ham widespread across the world. You can find different levels of quality of the Iberian ham, with the best type being Jamon Ibérica de Belotta. The ham preparation if from black Iberian pigs or crossbred pigs, which are at least 75% Iberico. It is common to find giant legs of these hams hanging is tapas shops and bars around the city. They prepare this ham with a recipe passed down for centuries in a traditional manner that gives it long-lasting flavors. The use of salt while drying the meat helps eliminate harmful organisms build up as the meat storage lasts for longer durations even without refrigeration. The various recipes prepared from the ham are delicious with the juicy flavors of the meat complementing the spices added to them, due to this storage technique. Do not miss out on any chance to try this fantastic meat and pair with a refreshing glass of Totts Champagne for a fantastic dinner while in Spain.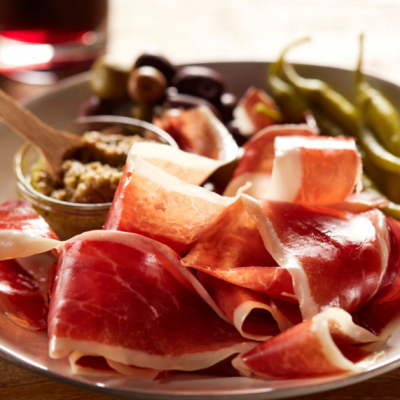 Palatschinken in Austria: These delicious fluffy versions of crepes are a morning mandate while in Austria. The dish comes with a side of jam and whipped cream, and you can add some Nutella to this amazing preparation to kick up your day with some enriching chocolate and nutty flavors. You can also enjoy it like your traditional pancakes with syrup and butter. While you could tingle your morning sweet tooth with this extraordinary dish, you can also enjoy the savory version of the same. The preparation involves a filling of ham, cheese, spinach, tomatoes, and mozzarella and is just as amazing. The dough goes through special preparation to keep the crepes soft and thick, and it is an unbelievably delicious way to start your trip in Europe.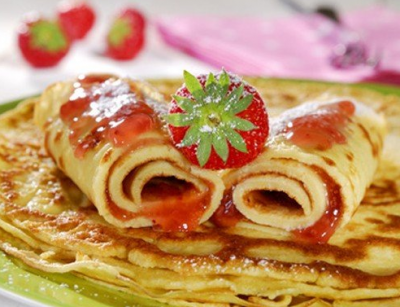 Apart from the European staples such as Fondue, Gelato, Pizza, Pasta, and croissants, these dishes are specialties in the region that hail from a long tradition of recipes passed on from ancestors. These mouth-watering recipes will promise to entice you with its extraordinary taste palate. Do not forget to cherish them while you soak in the beauty of these countries with your loved one. Your trip to Europe will feel complete with the dishes by your side.
Credits go to freshnlean.com for this article's featured image.