Durham Hill Farm is a gorgeous new wedding venue set in the historical and beautiful Bucks County, Pennsylvania. Owned by Elizabeth and Kevin Roberts, who've just started hosting weddings on their farm this past March. They offer vintage rentals, such as the 1923 Ford Model TT Farm Truck, farm tables, and these distinctive yet wonderfully eclectic plank bottom chairs.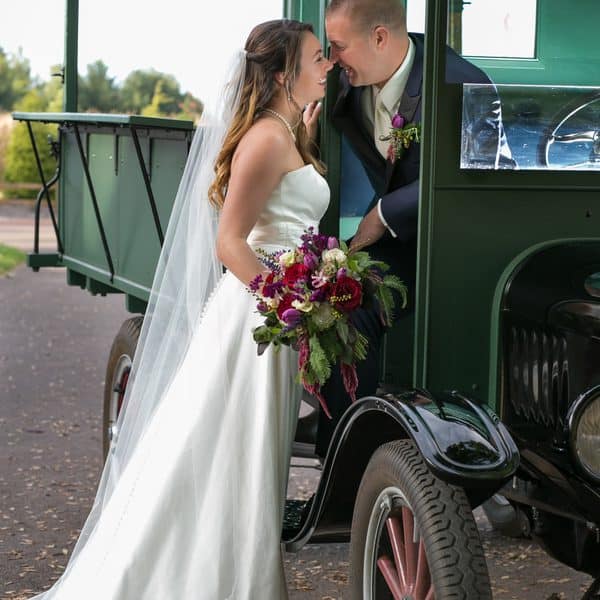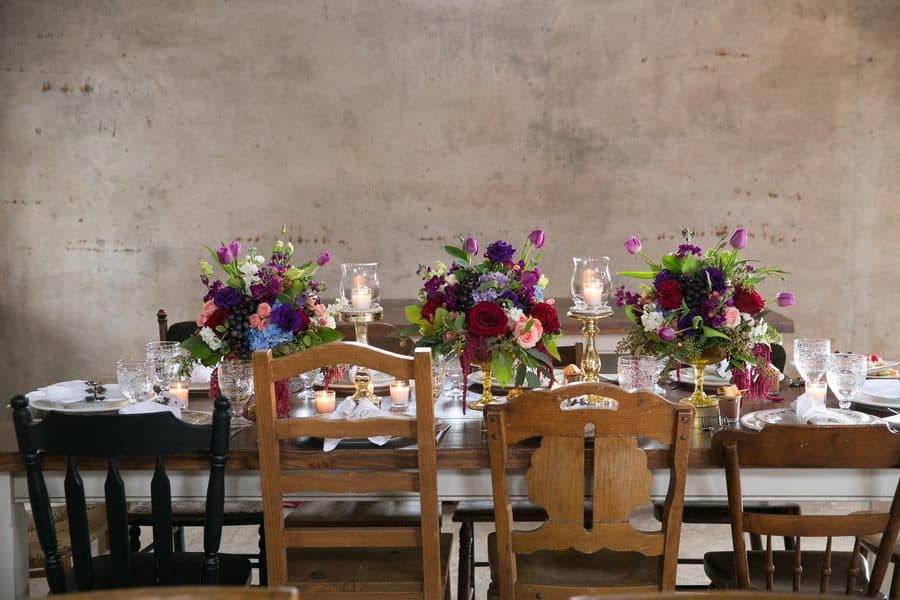 This venue was built in 1812 as a dairy barn and is one of Bucks County's most historic stone bank barns. The farm and property also date back to 1700!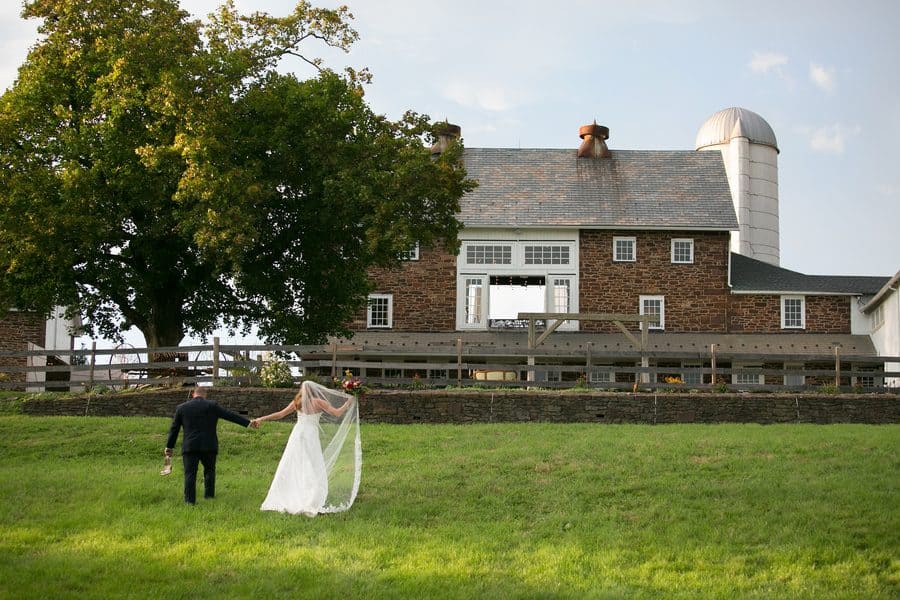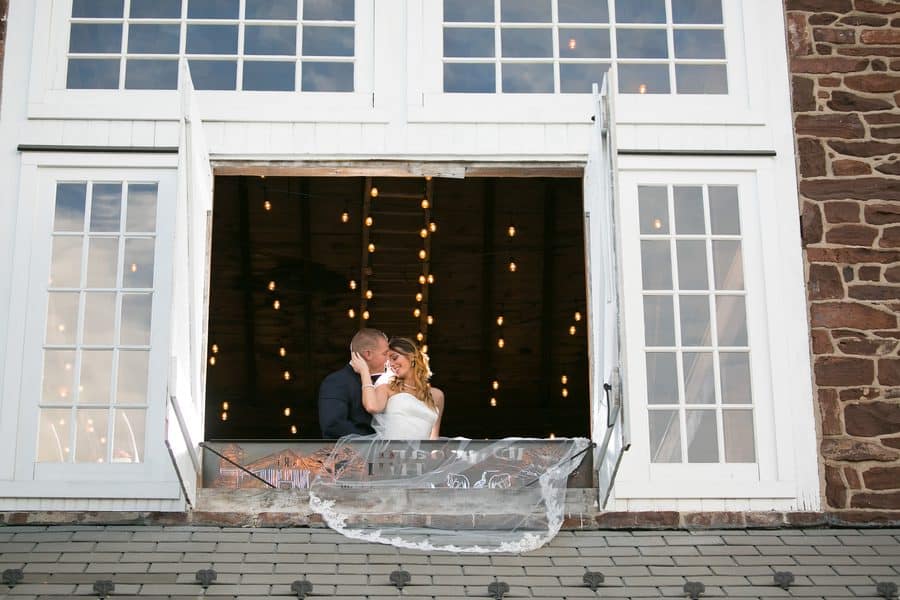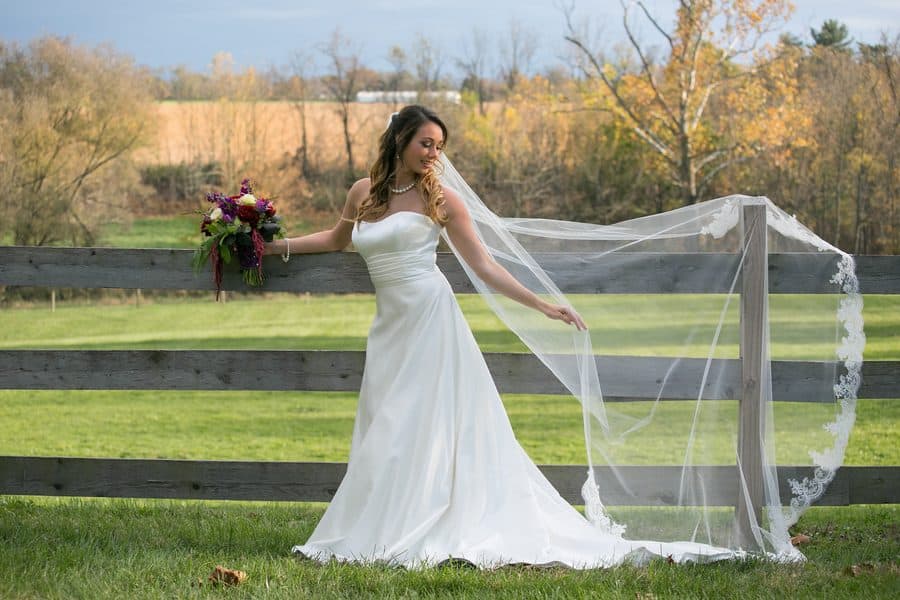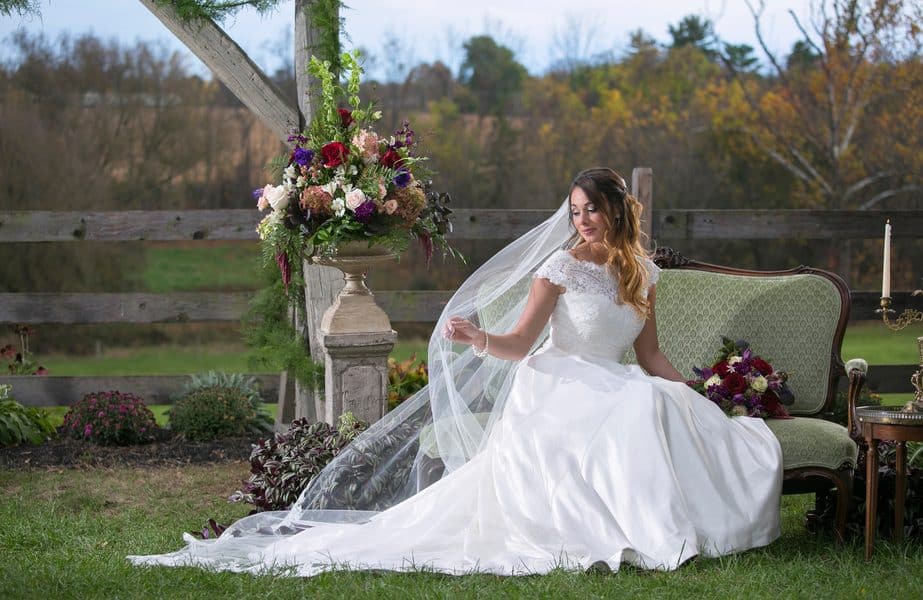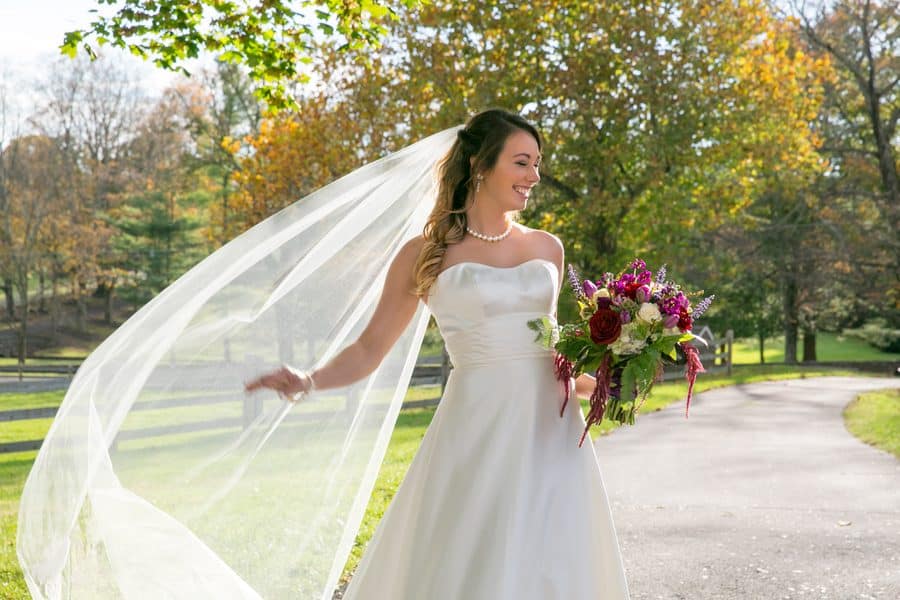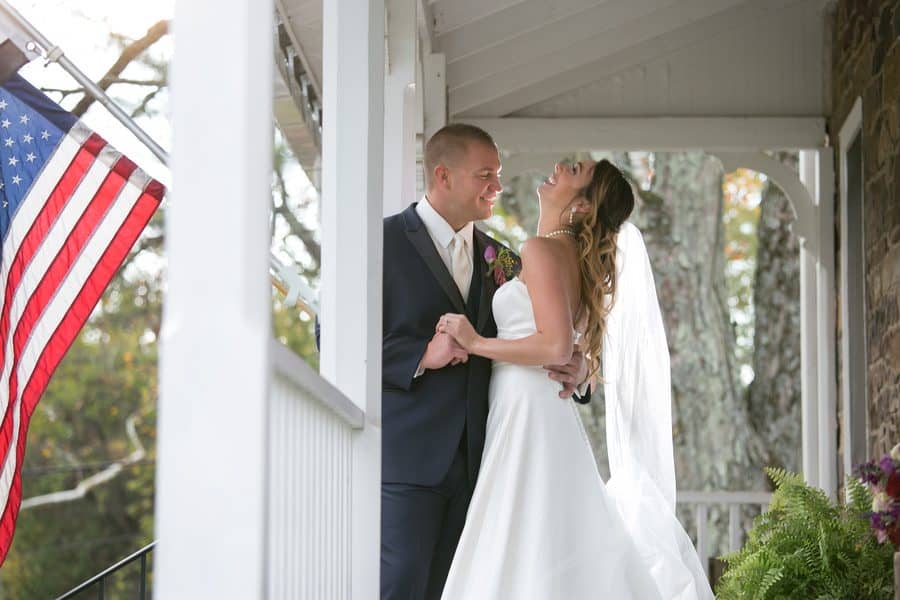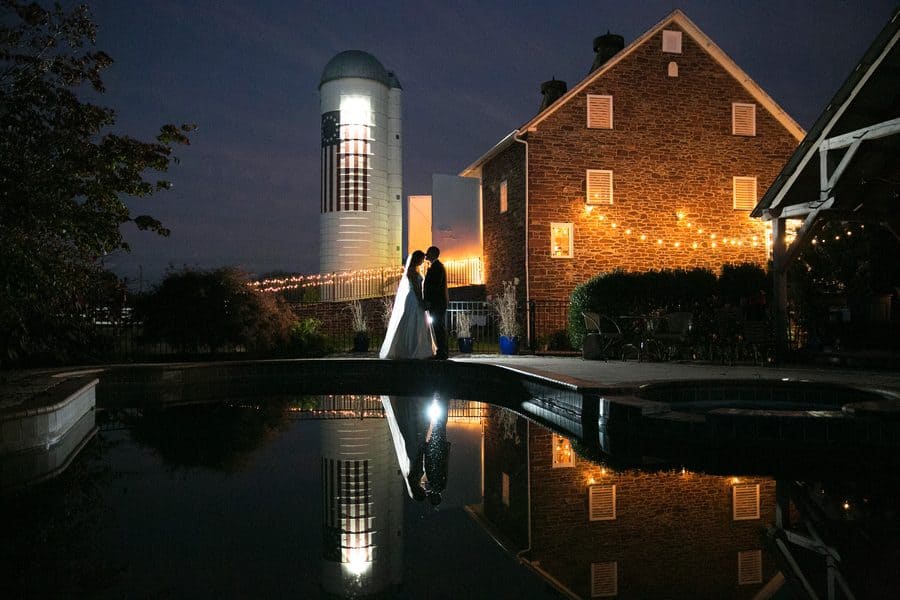 This Styled Shoot features not only the new wedding venue but aims to blend history with contemporary wedding fashion. These photos showcase elegance intertwined with all things rustic – and we absolutely love it!
They opted for a vibrant color palette of jeweled tones featuring deep purples, reds, pinks, and golds.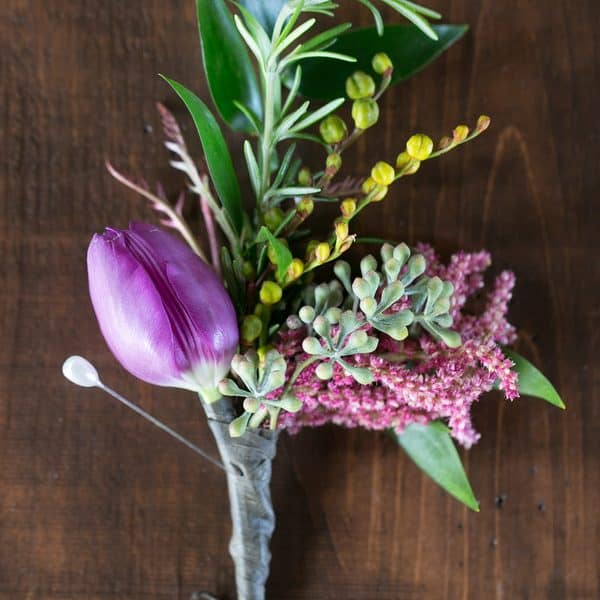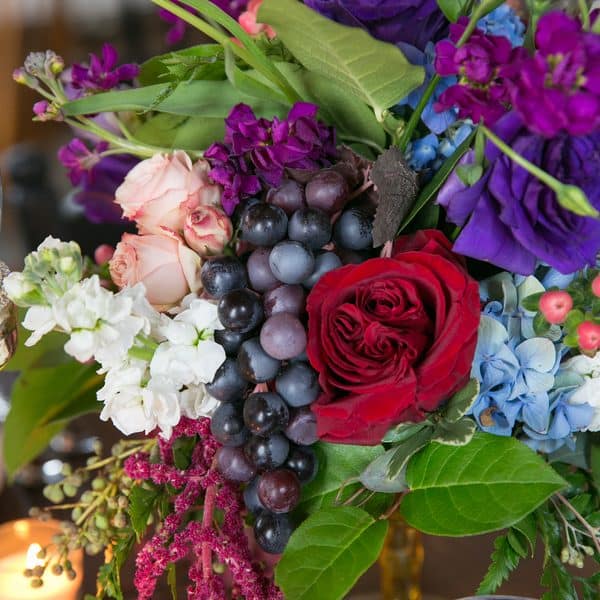 Mark Bryan of Mark Bryan Designs created the look, mixed with vintage china from Something Borrowed Philly.
The models are Lindsay and Michael, they're currently engaged and planning their wedding for March 2018. This is their engagement shoot as well as a Styled Shoot for this new wedding venue and all the wonderful vendors.
Our model wore a wedding gown with a detachable lace jacket and long veil. The groom wore a navy blue tux with a black lapel. Navy, black and dark grey are trending fall colors for menswear. Both a bow tie and tie are featured.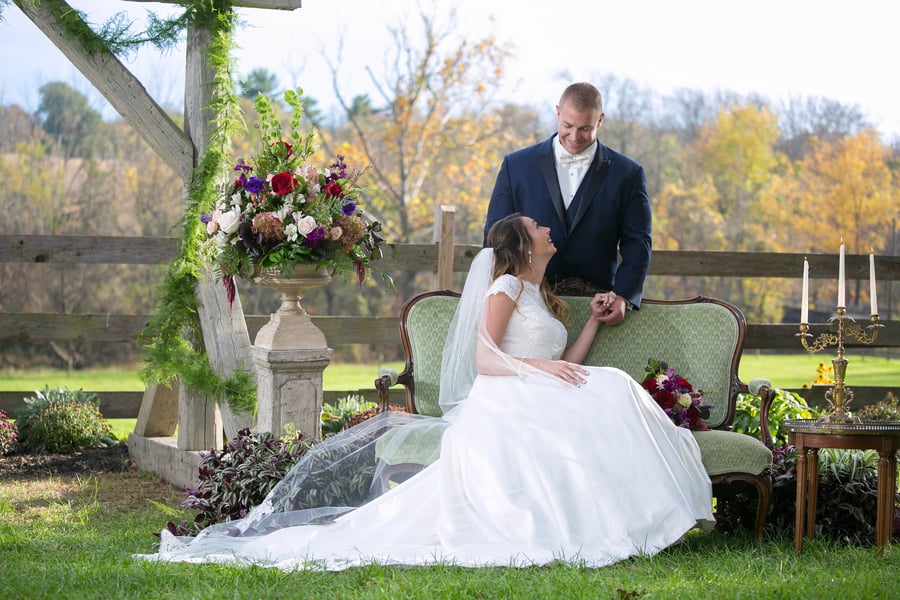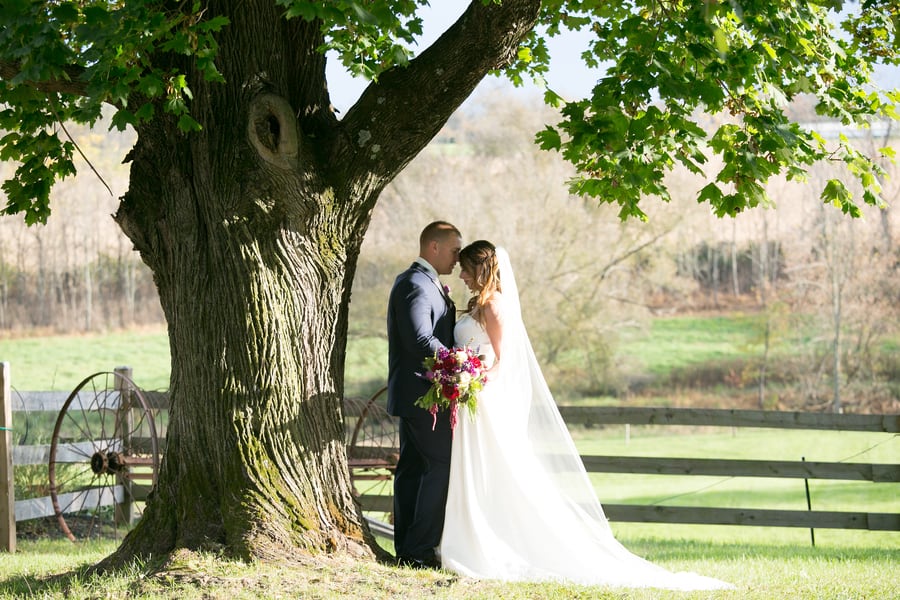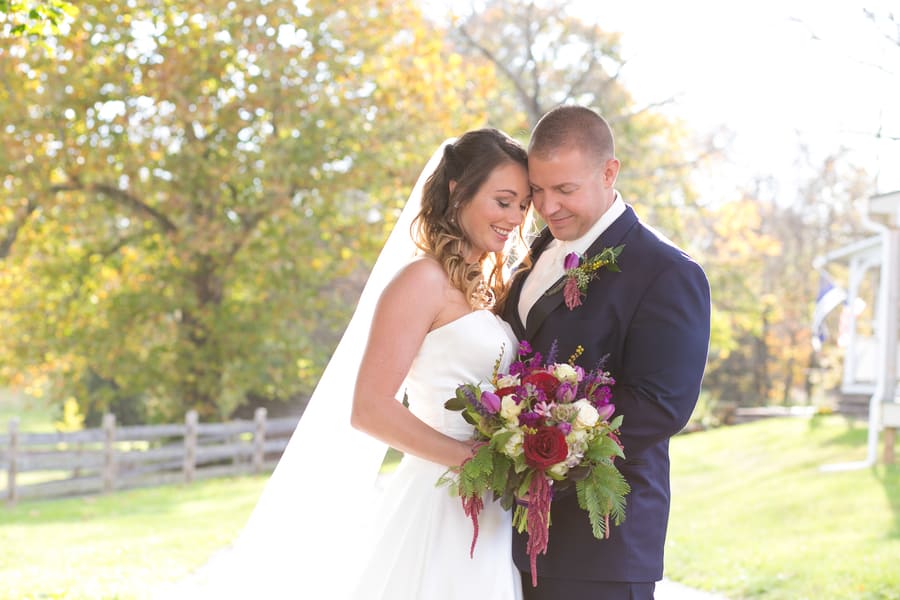 Vintage furniture is a huge trend; we incorporated a sage green settee, gold candelabra, and end tables from Something Borrowed Philly. Durham Hill provided the huge farm table and the eclectic mix of vintage chairs to further set the scene. The farm tables and chairs are included with the weddings booked at Durham Hill Farm, as well as many other vintage farm items.
This Styled Shoot was conceived, organized and photographed by Cindy DeSau of Cindy DeSau Photography and is the product of the combined talents of the professionals listed below. The theme of Rustic Elegance was conceived by Mark Bryan Designs and Something Borrowed Philly.