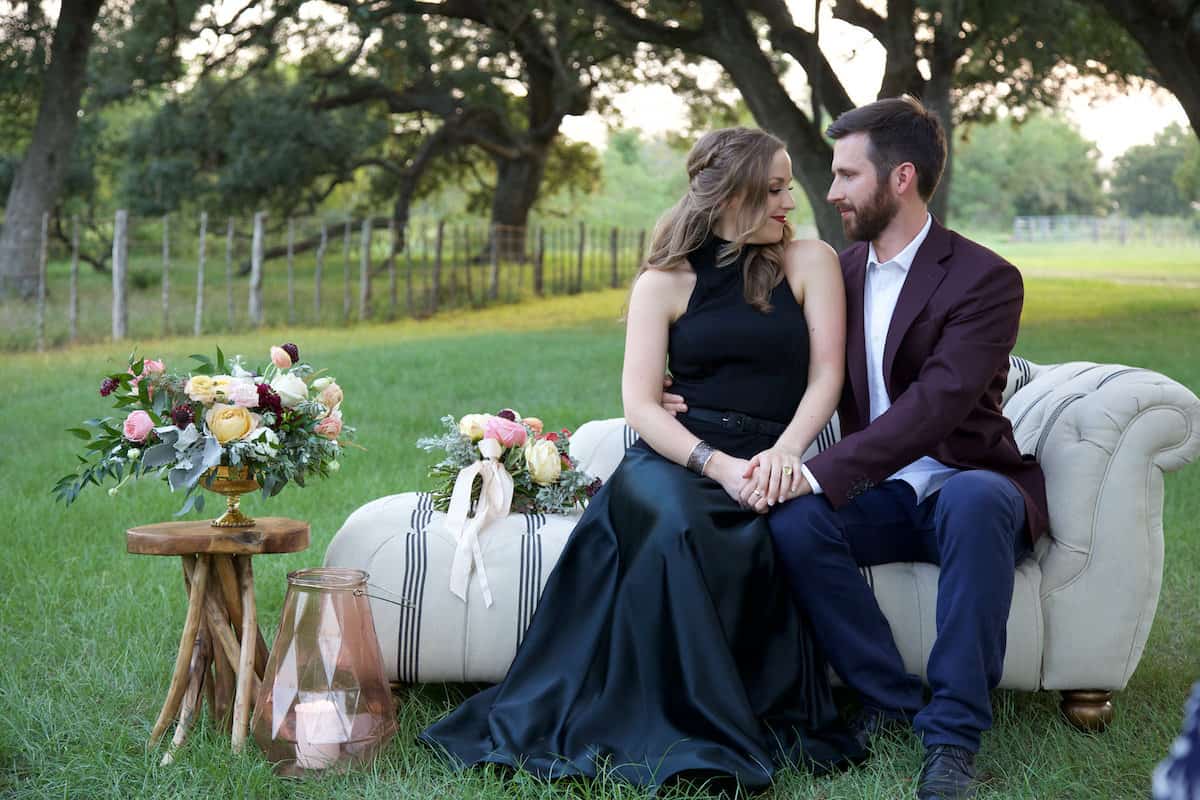 from the photographer… "This styled shoot is on a Texas ranch and features gorgeous models who were newlyweds at the time. You can see the love they have for each other as the chemistry is so visible. One of my favorite features is the mini pony. A top team of Houston wedding vendors created this amazing shoot. It started with an elegant outdoor dinner followed by the shoot on the ranch."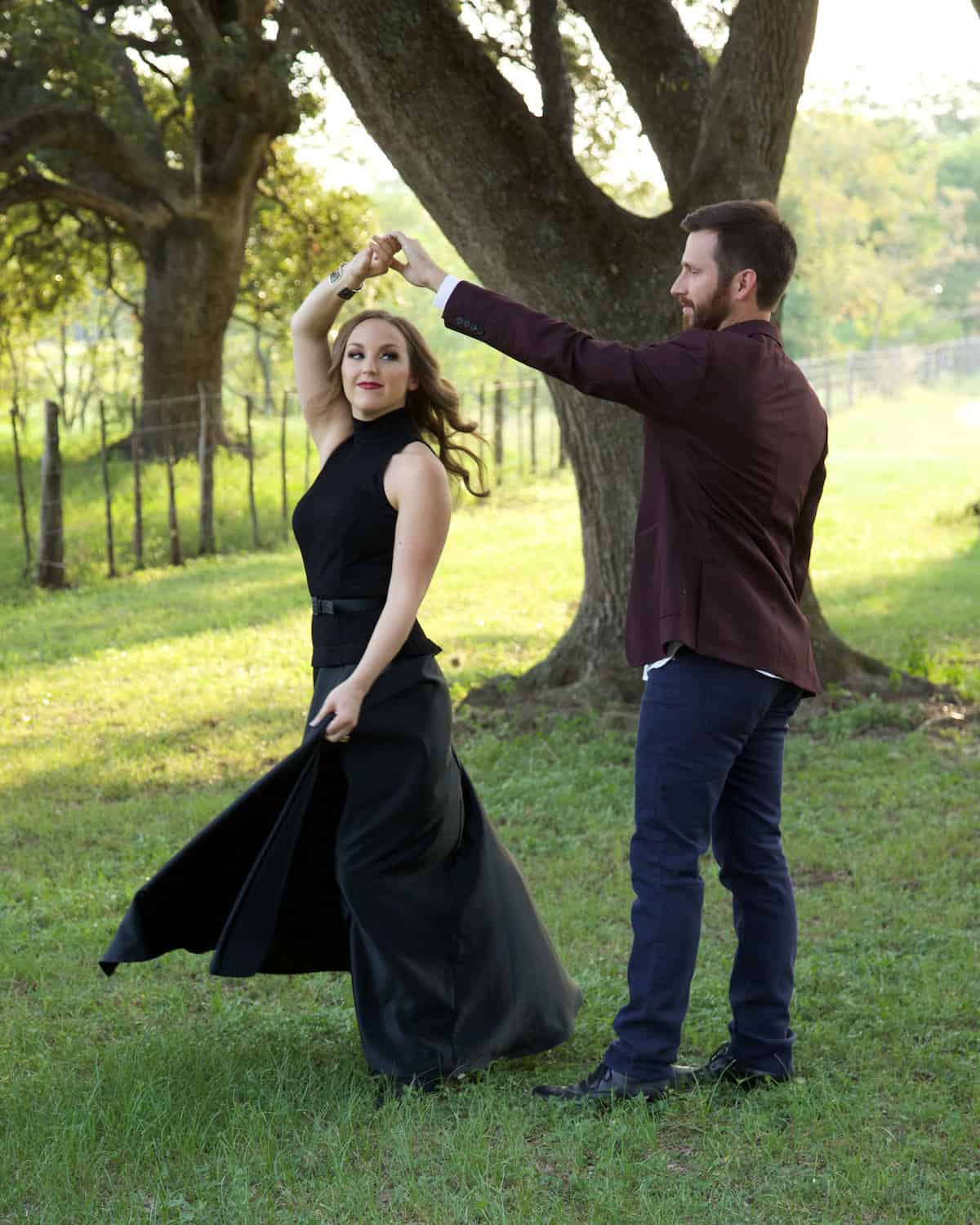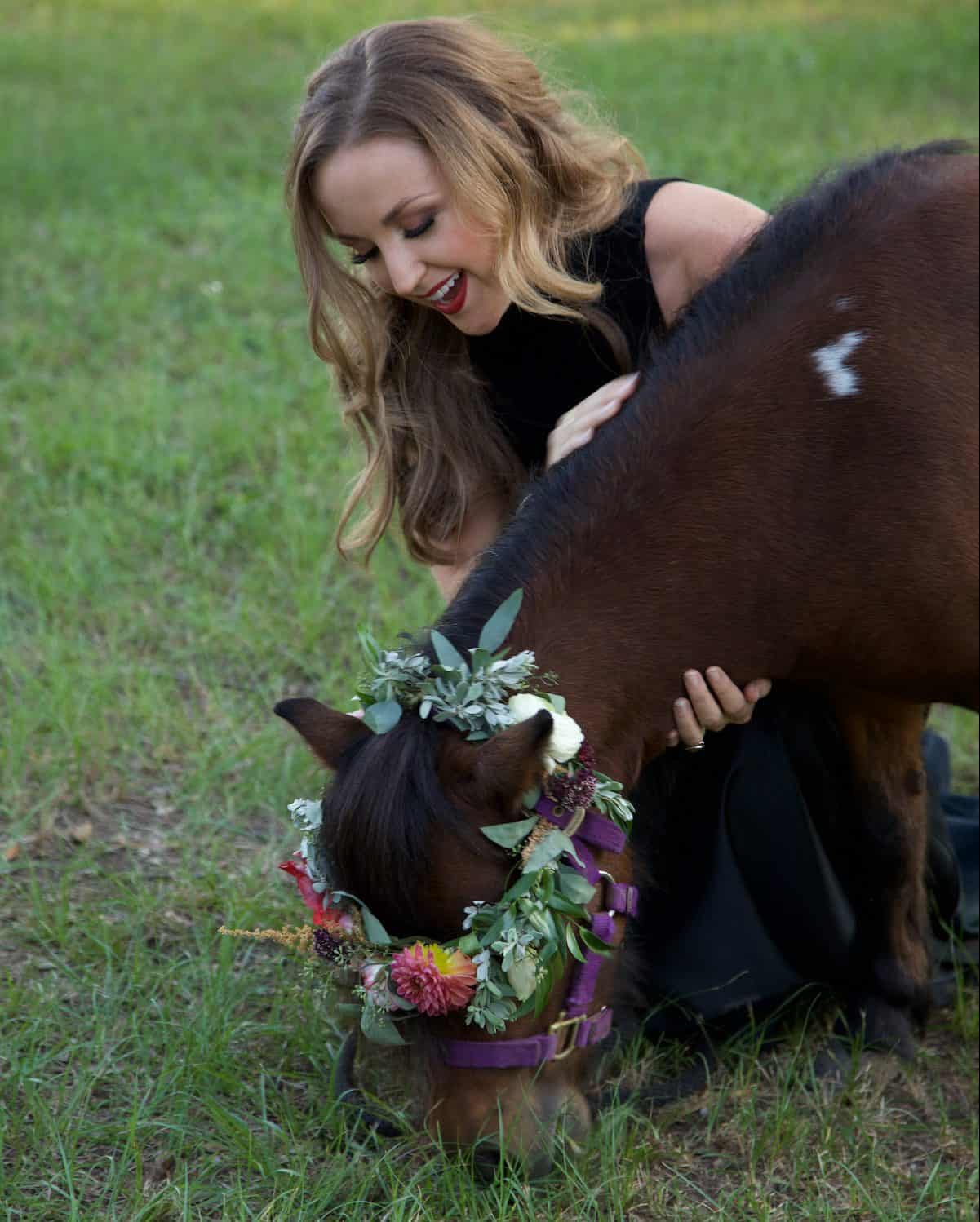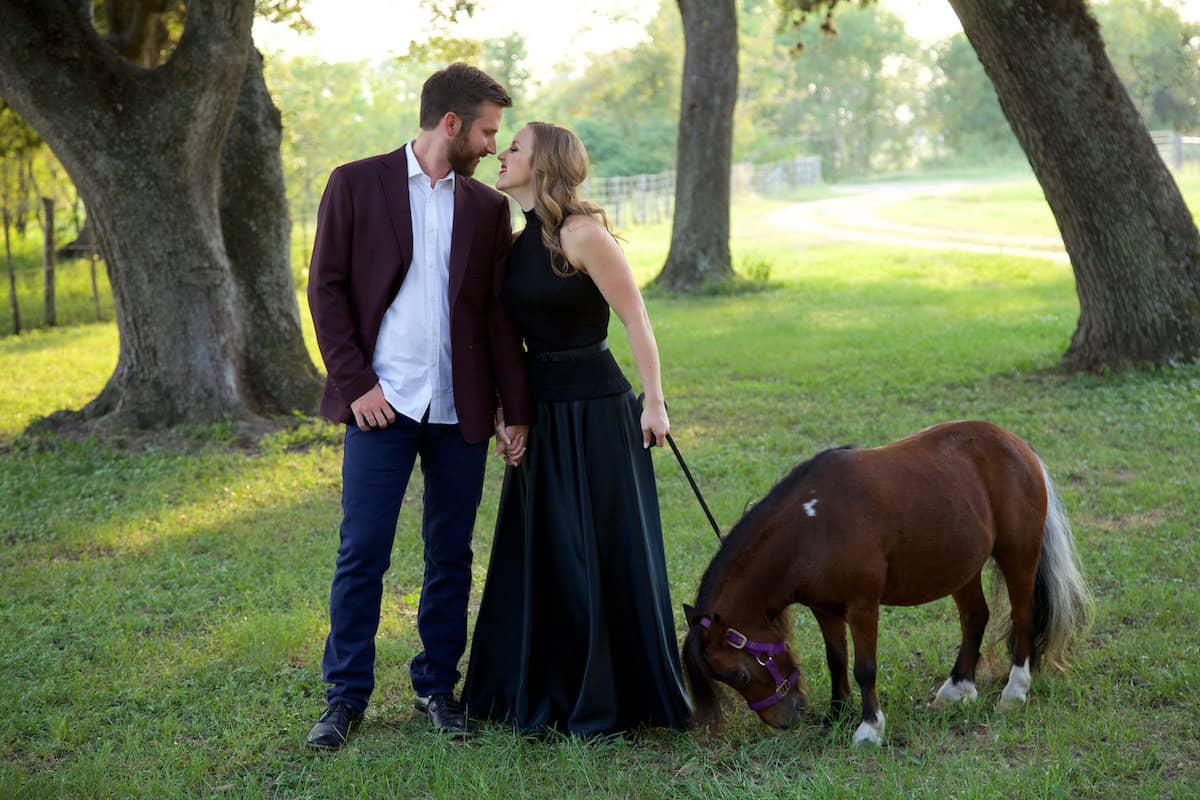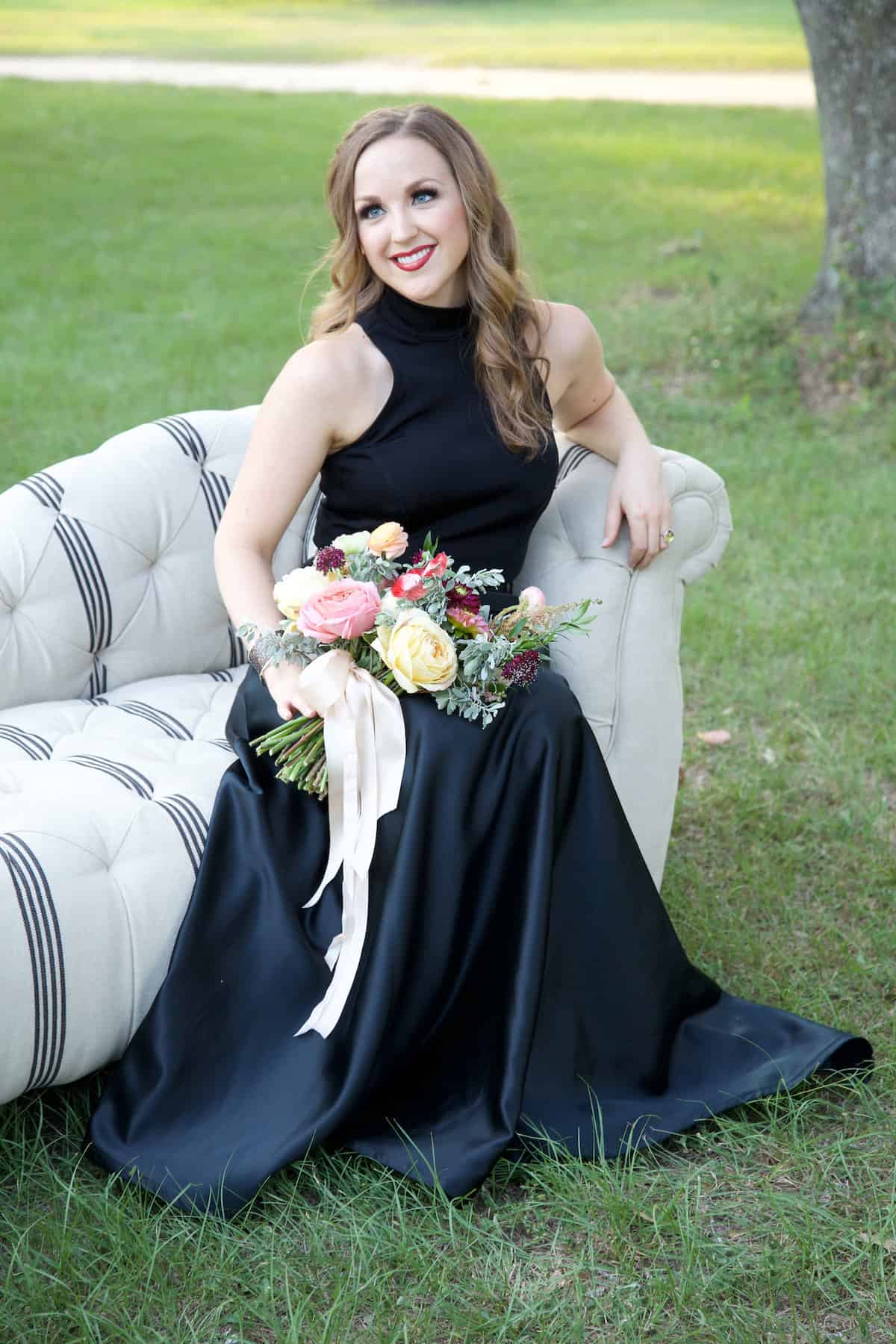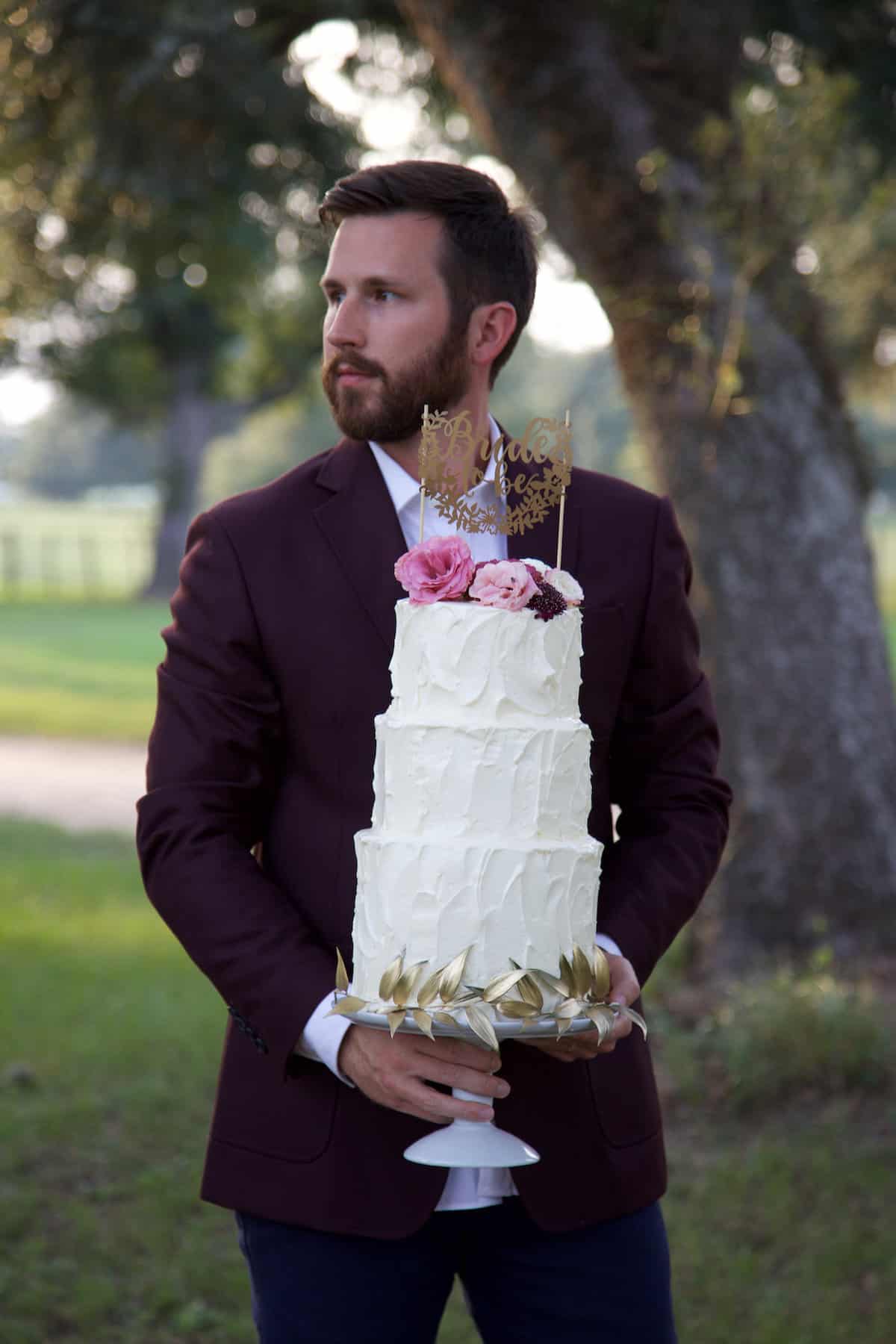 In this glamorous, outdoor styled engagement, the couple's sleek yet simple attire allows the bold, colorful decorative elements to pop. The rustic and elegant rentals pair perfectly with the outdoor setting, and the miniature pony amplifies the romance glowing from the bride and groom.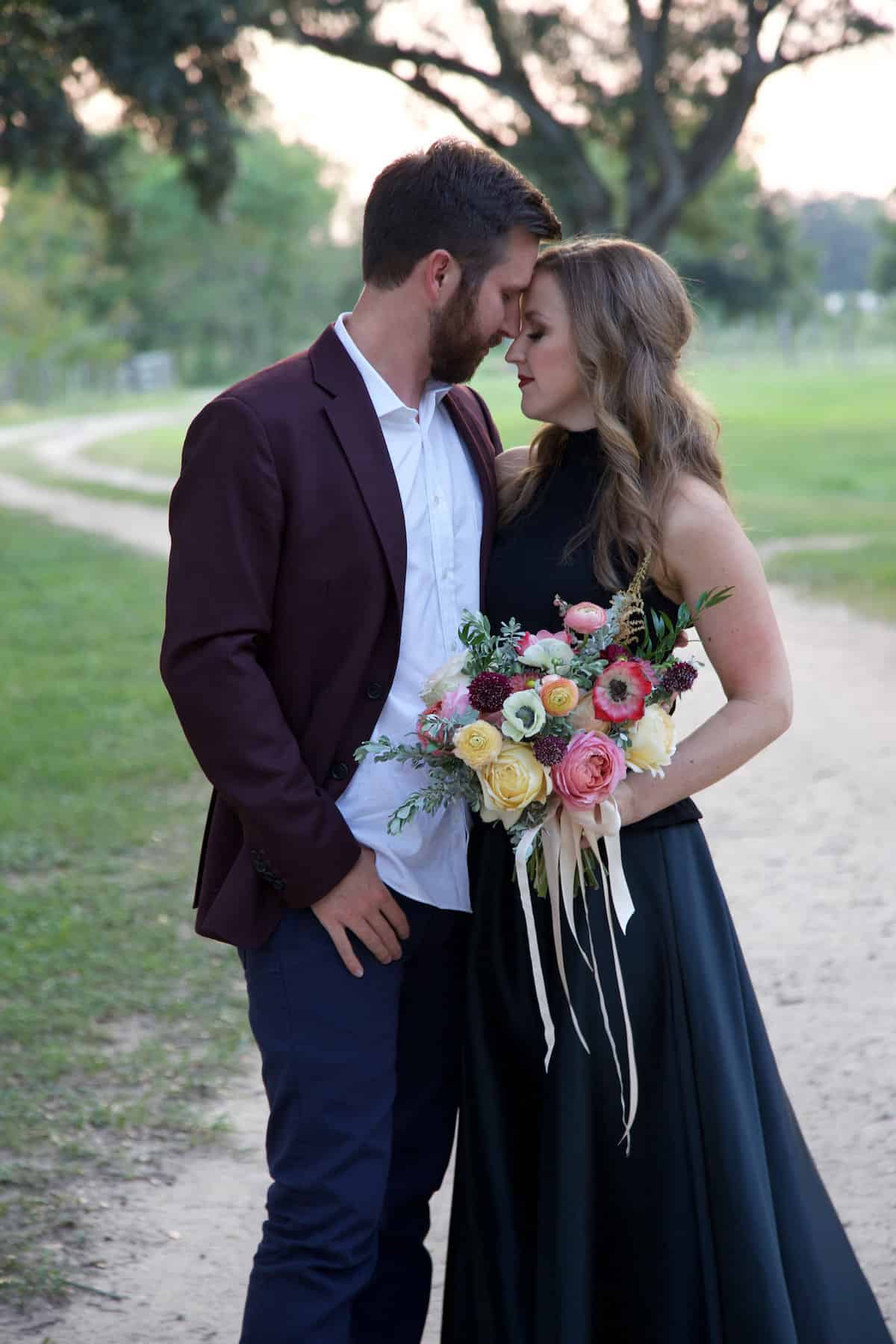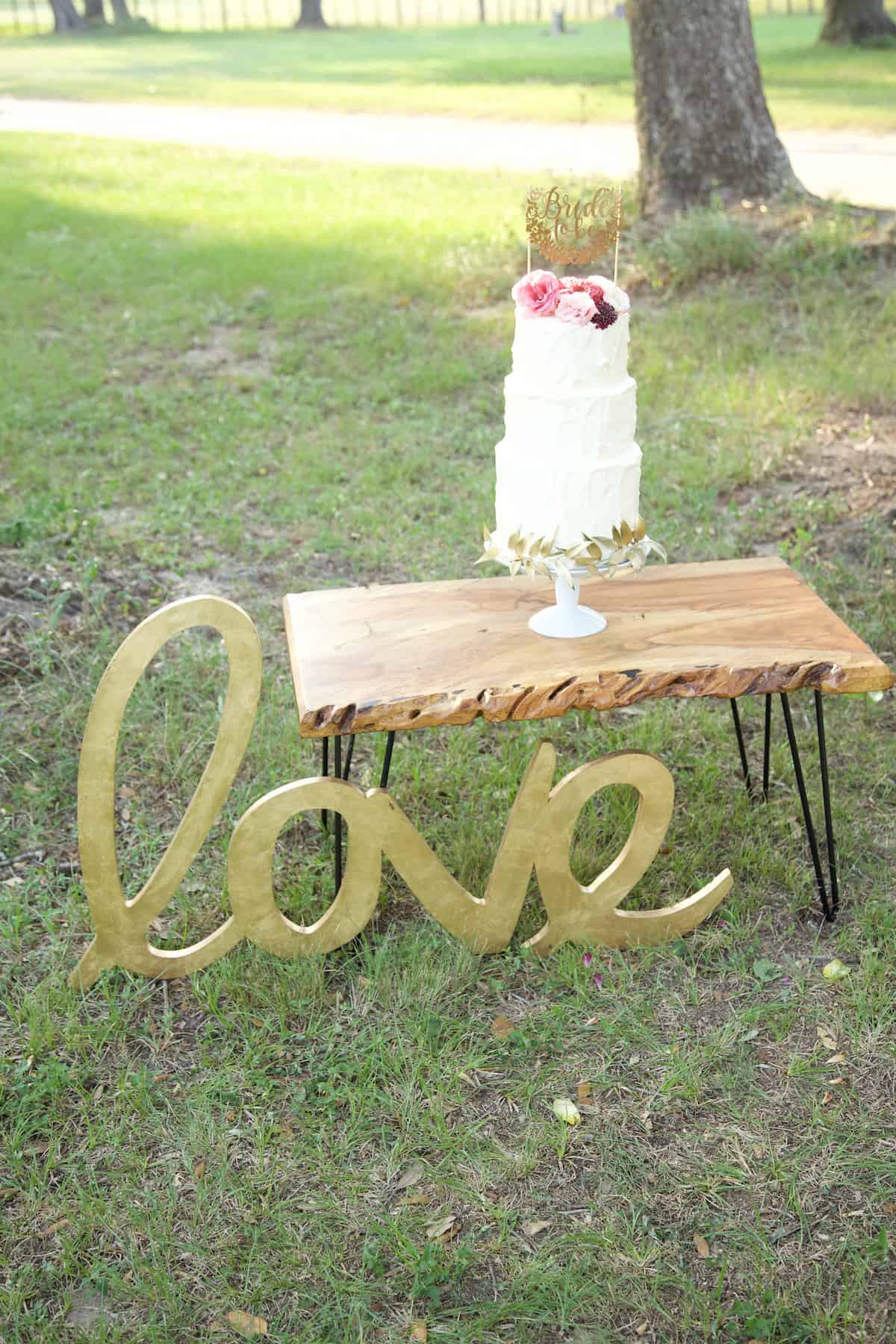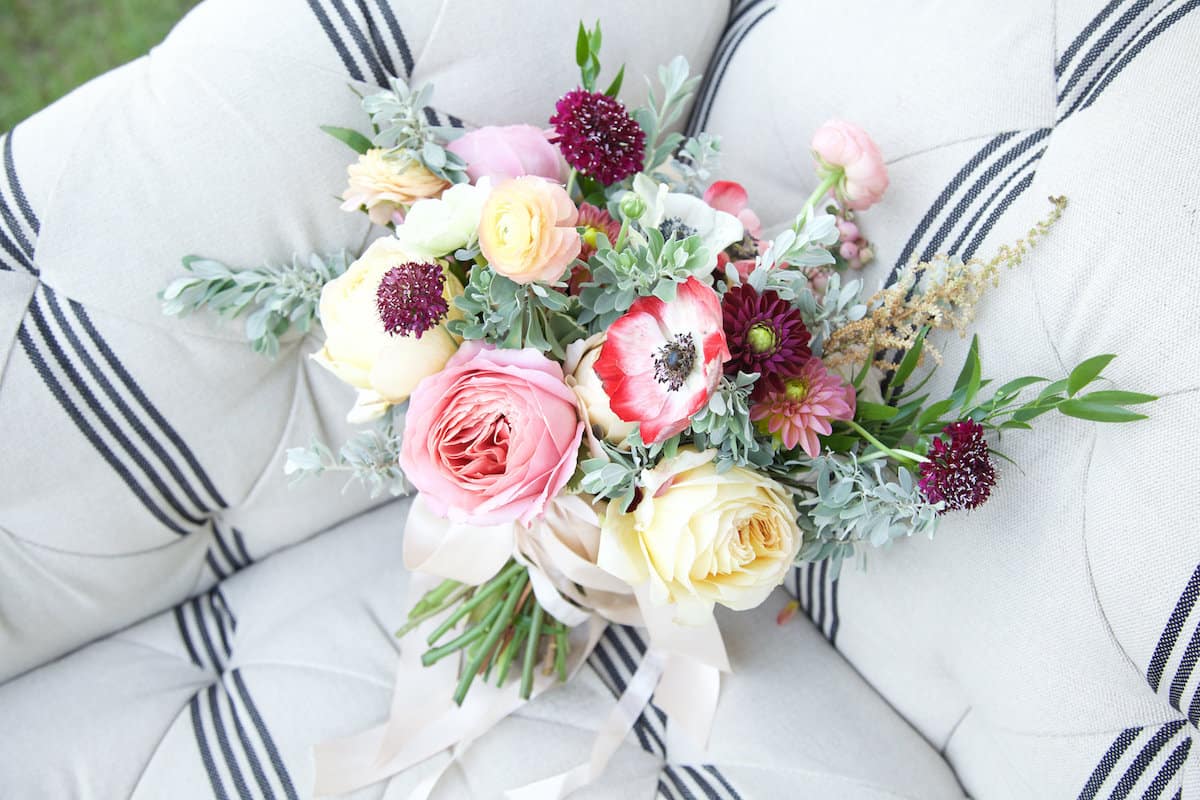 After the engagement session, the couple celebrated with their closest loved ones at this cozy, romantic dinner. The organic table florals with cabbage were provided by the talented Blush and Vine with beautiful catering and desserts by Red Sage Catering. The strung market lights created the perfect celebratory vibe when the sun went down.