Once you've accepted a proposal of marriage, you will undoubtedly be excited and eager to share your happy news with all of your family and friends. To ensure that your loved ones are available to attend your nuptials, sending save the date cards is absolutely essential.
Save the date cards help your guests to plan ahead for your special day. Wedding etiquette recommends that you send the save the date cards 6 to 8 months before your wedding day. However, if you're super organised at wedding planning, it's perfectly acceptable to send the cards out sooner. Not sending save the date cards, or sending them too late, may result in some guests not being able to reshuffle their plans so that they are available to attend your wedding.
Pick a save the date card design that complements your unique style and personalities, or that matches with the coordinated theme and colour palette that you have chosen for your big day. Remember to allow sufficient time for the creative process, if you're having your save the date cards personalised or customised.
There's no need to cram every bit of wedding related information on to the save the date cards. You're simply letting guests know that you want them to circle a specific date on their calendar, and that they will need to go and buy a new hat and outfit! 
Some couples choose to reserve save the date cards solely for their wedding party and VIP guests. If you're on a tight budget, you can save some money by addressing your cards just to family and friends that live out of town. However, if you don't want to upset or offend anyone, it's always best to include all of your guests in the save the date mail-out.
What To Include:
Your Names
Regardless of whether or not your friends are invited to countless weddings or just one, you need to clearly state the names of the couple that is getting married on the save the date card, for easy identification.
Write or print your maiden names in a manner and style that really stands out, so that guests can clearly see who is tying the knot. To avoid unnecessary confusion, it's best not to write your names as "the soon-to-be Mr. and Mrs." 
It's a nice idea to draw attention to your names by picking a bold font that is different to the rest of the wording on the save the date card. You can also add a photo of you and your future spouse looking adorable and loved-up, to make your family and friends smile.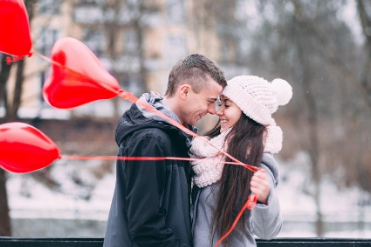 The Wedding Date 
When you're giving guests the heads up on your wedding plans there is only one date that you need to include on the save the date cards. If you want your family, friends and acquaintances to join you on one of the most important days of your life, you need to tell them the date that you and your beloved have chosen to get married on.
If you're planning to extend the wedding celebrations over the course of a long weekend, make sure that the date of the wedding ceremony is clearly highlighted.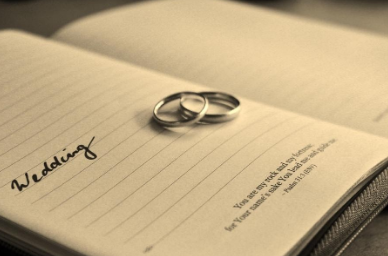 The Location
Whilst you don't have to include the details of the wedding ceremony and reception venue on your save the date cards, giving your guests some idea of the location is thoughtful and practical. Letting them know where you plan to tie the knot, allows your out-of-town guests plenty of time to work out the travel logistics. This is especially important if you're asking your guests to travel quite a distance, in order to be with you on your wedding day. 
If you're planning a destination wedding, guests will need to book flights well in advance. Booking ahead of time will be less expensive than leaving arrangements to the last minute. 
It's recommended to include the name of the city, town, or village, and the country that you're getting married in, on the save the date cards, so that your guests can make informed travel decisions and accommodation choices.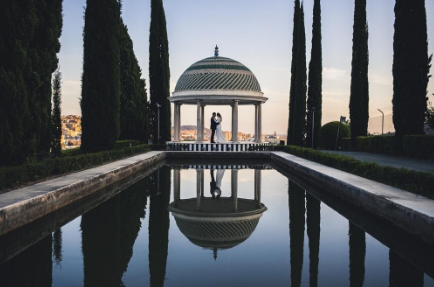 A Link To Your Wedding Website
More and more couples are choosing to create a wedding website that features all of the information about their special day. If you like the idea of having a personalised wedding website that guests can visit and browse, it's crucial that you have everything up and running before you send your save the date cards.
As the wedding website will feature all of the details of your wedding, it's important that the site is live before you include the relevant link in the save the date cards, for your guests' future reference. 
If you have a hitch and the website isn't ready, when you're writing the save the date cards, it's OK to add the wedding website address, along with a note to let guests know when they can check out the online information about your impending nuptials at a later date.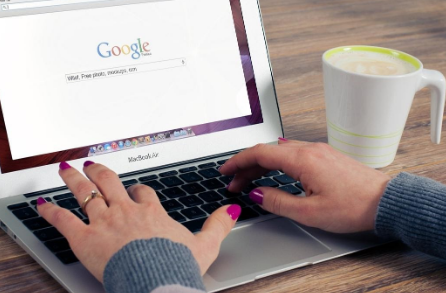 A Note To Let Guests Know That A Formal Invitation Will Follow
While your guests will naturally be excited to receive notification of your wedding plans, via a save the date card, this piece of stationery is not the official wedding invitation. You will need to add a little note to let guests know that a formal personalised wedding invitation will be winging its way to them shortly.
Wedding etiquette dictates that you send the follow-on wedding invitations around three months before your wedding day.