Are you considering a fall wedding? If so, you'll be on the hunt for stunning autumnal wedding inspiration. Luckily, you're in the right place because there's plenty of that in this post! Check out the snaps below, and you'll see what I mean.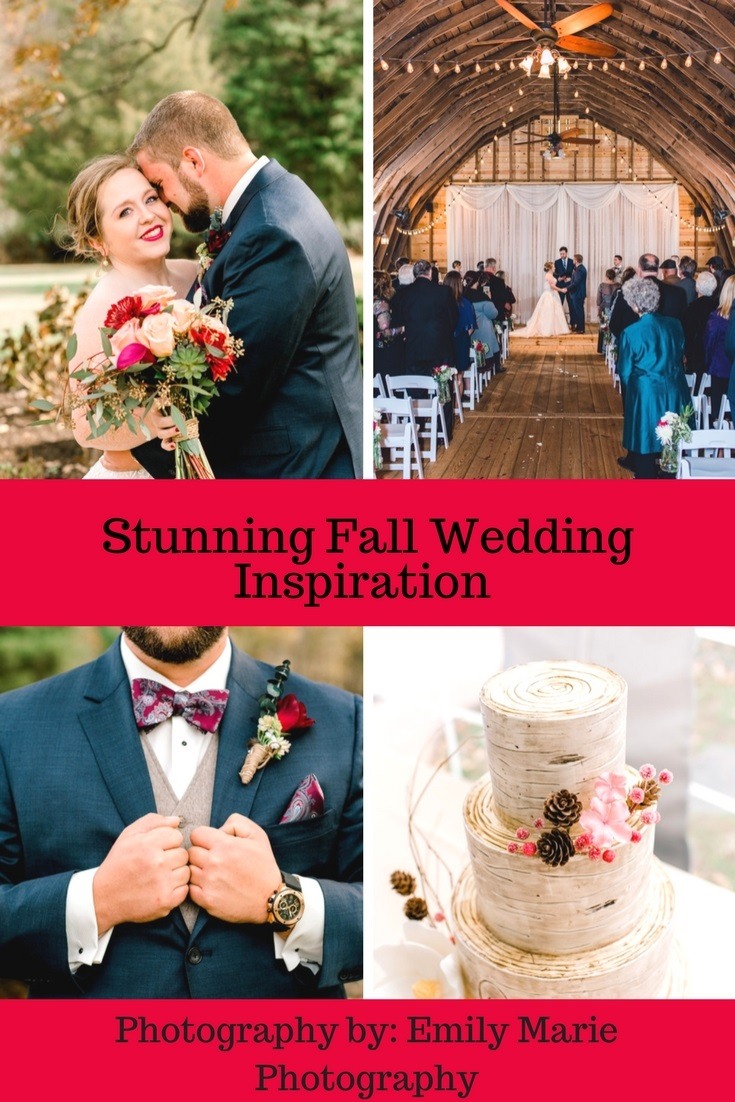 This is what Emily (Emily Marie Photography) had to say about this fabulous fall wedding:
'On a gorgeous day in November, Chelsea and Andrew were married at Amber Grove. Chelsea wore a special ring from her grandmother, which was her something old. The ring was from Thailand, and her grandmother bought one for the bride, the mother of the bride, and herself, which they all wore on the wedding day.
They had a beautiful color palette of ivory, pink, burgundy, navy, and gold. They exchanged their vows in a barn and celebrated their love in a tent. Chelsea's first look with her father is one of the most emotional ones I have had the pleasure to capture!'